You focus on your business, we take care of your people
Rely on our experienced staff to handle core global HR tasks - onboarding, payroll, leave, benefits and more.
Hire global candidates quickly
Our platform and services make it possible to hire whom you want, when you want.
Eliminate hours of ongoing admin
Our platform and services streamline complex global hr processes and compliance.
Our worldwide network of HR experts are available to you and your employees.
What our clients love about our global HR solution

What we enjoy most about working with Global Expansion is the partnership aspect. They work very closely with us and our employees to make sure everything runs smoothly.
Human Resources Director - EMEA
Fortune 100 - Global Car Manufacturer
How it works
How HR works with a Global PEO and EOR
Recruit the best talent
Instantly get access to all of the world's talent by leveraging our Global EoR solutions.
We hire and onboard your people
We hire and guide your new team members through the onboarding process with a personal touch.
We care for your team
Our centres of excellence span the globe, offering a white glove service level for your team no matter where they are.
You achieve your ambitions
You are and your team are free to focus on your goals and ambitions.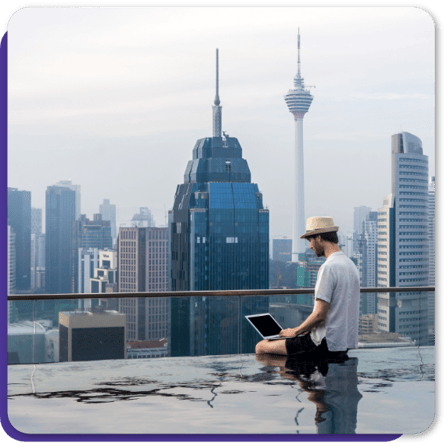 Frequently Asked Questions
Why choose Global Expansion as your Global HR partner?
+
Which processes do global HR services cover?
+
How can global HR solutions manage risk?
+
What are the main benefits of global HR management?
+
What is the timeline for setting up the service?
+