Our Technology
Interactive & flexible
technology
Easily access GX1 from any device and across platforms.
Quickly hire and onboard new employees within 24 hours.
In-app messaging allows for consistent communication.
With everything at their fingertips, your employees can do more and worry less.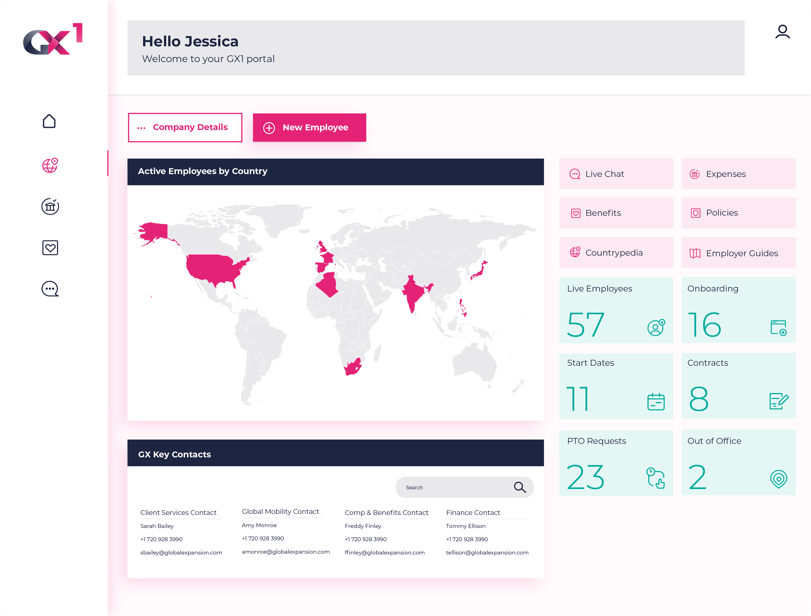 We bring simplicity to the complexity of hiring staff around the world
Provides employees flexible policy options in addition to the core benefits of the company.
Makes it easy for managers to review employees' tracked time submissions.
Calculates and reports on compensation for any number of employees with a few clicks.
Online Expense Management
Employees can enter expense reports online for routing, approvals, and payment.
Online Personal Time Off (PTO)
Simple, online employee time-off tracking and recording that is tailored to your organization.
Contract Lifecycle Management (CLM)
Manage contracts from initiation through the renewal.
Our Technology is Award Winning
EXPATRIATE MANAGEMENT & MOBILITY AWARDS
EXPATRIATE MANAGEMENT & MOBILITY AWARDS