Checklist for U.S. Companies Hiring Foreign Workers Abroad
Checklist for U.S. Companies Hiring Foreign Workers Abroad
Published On: June 24, 2021
Updated On: March 10, 2023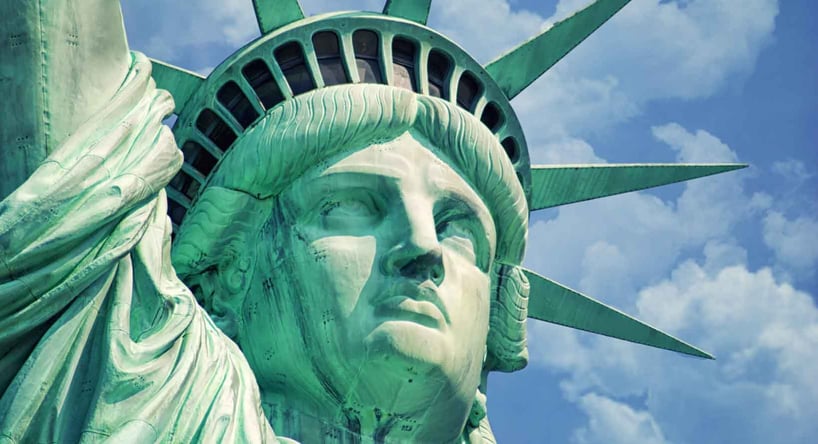 U.S. companies may choose to hire talent overseas for many reasons, such as exploring new markets with short-term assignments, reaching new audiences, and developing wider, more diverse distribution channels. But there are distinct legal and logistical considerations to address in order to make those efforts successful.

This article highlights key factors U.S. organizations must consider to align their hiring efforts with compliance measures abroad.
Pros and cons of U.S. companies hiring foreign workers abroad
There are many benefits to hiring foreign workers abroad, but it does come with challenges too. Here are some of the most significant points to consider regarding employing a remote worker in a foreign country:
A wider, deeper talent pool
By expanding talent searches into a foreign country, organizations immediately increase the number of suitable candidates for roles. Many skilled, overseas workers bring a wealth of experience and expertise to organizations seeking qualified talent. By not limiting candidate searches geographically, businesses can uncover fresh talent pools in areas with less competition, increasing their chances of hiring exceptional talent.

However, foreign markets will have their fair share of potential employees who aren't ideal fits.. The talent is there, but finding it can impart challenges, too. The sooner organizations begin their search, the greater the odds of finding the perfect professional for the job.
Creativity through diversity
Seeking employees from international markets means gaining insight into different cultures and introducing new perspectives to teams. This can be massively beneficial when approaching the types of challenges businesses face regarding expansion, innovation, and problem solving. According to McKinsey, companies with a more diverse workforce are 35% more likely to outperform their competitors, which is a huge advantage especially when looking to expand into new markets and regions where that local and international knowledge can pay dividends.
International market knowledge
Not only will high-quality employees based in a foreign country have the skills to do their jobs, but they'll also inject their local knowledge and cultural experience into an organization's operations. A foreign employee can provide direct access to their country's culture, customs, and language and connotations, which is particularly relevant for businesses that need to provide an exemplary level of customer service (which should really be all of them).
Cost savings
Since different countries have varying expectations when it comes to salaries and benefits, it's possible to find remote workers in foreign countries who can save businesses money. For example, what's considered a highly competitive salary abroad may provide significant savings compared to local market rates.

While salaries and employee expectations may differ across the world, there will always be the additional expense of setting up payroll and tax management for international employment. Every country has its unique regulations and legal requirements that will need to be fully investigated and understood before businesses can accurately calculate how much an international hire will cost.

Still, there are many factors to consider before hiring foreign employees. It's important to fully understand what's involved before making a job offer to a foreign employee. Aside from the operational aspects, there are human resource considerations, such as employment law, work permit requirements, and standard country-specific employee contracts.
How to hire overseas employees as a U.S. company
It's important to understand the national regulatory requirements placed on companies in the U.S. before beginning international hiring efforts. The following items will guide you through the overseas hiring process, so you know the right procedures and legal requirements you'll need to fulfill when hiring overseas.
Obtain certification from the United States Department of Labor
The U.S. Department of Labor has a mandate to protect workers' rights and opportunities, so companies considering hiring overseas must apply for labor certification. Essentially, a business needs to prove that there are insufficient qualified U.S. American workers willing to perform the job in question.
A business needs to:
Show evidence that a foreign worker needs to be hired.
Prove that the vacancy criteria matches the criteria for the foreign labor certification program.
Complete the correct ETA form.
Show evidence that the specified wage will be able to be paid.
Begin the hiring process
This is somewhat similar to a home-based hiring process, but will include different places to advertise the job and different cultural considerations.
Jobs can be advertised on the following websites:
Indeed
Monster
ZipRecruiter
GoAbroad.com
Coolworks
USponsorMe
Keep in mind that a number of these sites charge for posting job vacancies.
Organizations must consider different factors when hiring foreign employees in comparison to hiring domestic workers. For example, the hiring process may take much longer as the planning and legislative requirements can take more focus and commitment.

Similarly, international resumes may differ in content, tone, and language from U.S. resumes, meaning that U.S. companies may have to learn to identify the best candidates from unfamiliar resume styles.

There are ways of ensuring a more streamlined process for hiring global talent, such as working with dedicated recruiters, Global HR specialists, global HR providers, or Global EOR services.

Apply for a visa
In some cases, a company will hire a candidate and then relocate them to the U.S. To do so, a business will need to use Form I-9, issued by the U.S. Citizenship and Immigration Services to verify the new hire's work authorization.

As the candidate may not be in the U.S. already, a business can sponsor a visa application. This takes time and can be risky, so it's worthwhile for businesses to seek professional advice.

Sponsoring a work visa includes:
Applying for a Labor Condition Application (LCA).
Providing any company-issued statements and relevant documents.
File the petition for a visa on behalf of the intended recipient.
Research and satisfy tax obligations
Overseas workers will potentially be liable for tax requirements in both the U.S. and the country in which they're based. This can be an area of great contention for HR and finance departments that may be confused about what applies in the foreign jurisdiction—especially if they have little to no experience with these regulations.

To begin, a foreign worker needs to apply for a social security number with the Social Security Administration (SSA), which is then given to the hiring company. In most cases, foreign workers will be subject to the same payroll taxes as their U.S. counterparts.

Furthermore, employees working from their home countries will need to complete Form W-8 BEN, which is also known as the 'Certificate of Foreign Status of Beneficial Owner for United States Tax Withholding and Reporting (Individuals)'.

Additionally, employees will also have to complete Form W-2 so that the I-9 Form can be checked by ICE.
Research payment methods
Overseas payments can be complex, subject to multiple sets of transboundary legislation, and the somewhat fickle nature of exchange rates.

For employees working in foreign countries, organizations can use remote payment options. However, they must also weigh up the pros and cons of these services, as remote payment systems can:
Hold onto payments for periods longer than necessary.
Have higher charges for managing payments.
Some systems—such as PayPal—charge to receive money.
Of course, this is only one side of the coin. The other side is local law. Different countries will have their own set of regulations and rules to follow when employing a foreign national by a U.S. company; these laws can be so nuanced and varied that each country warrants its own lengthy article to explain.

To combat the complexities of hiring talent abroad, many businesses utilize Employer of Record (EOR) solutions. An EOR can assist with handling payroll, taxation and benefits within the countries organizations want to hire, without the need to set up a legal entity.
The Value of a Global Employer of Record
Employer of Record services and support are fast becoming the go-to option for organizations wanting quick, uncomplicated, and compliant hiring within foreign countries.

With an EOR, companies can reap the benefits of hiring foreign workers abroad with the support of international employment experts. Global EORs specialize in hiring foreign talent and align their practices with all local labor laws and regulations, as well as provide ongoing payroll support for human resource management for international employees.

Ready to see how simple hiring overseas can be? Get in touch with Global Expansion today.
Related Articles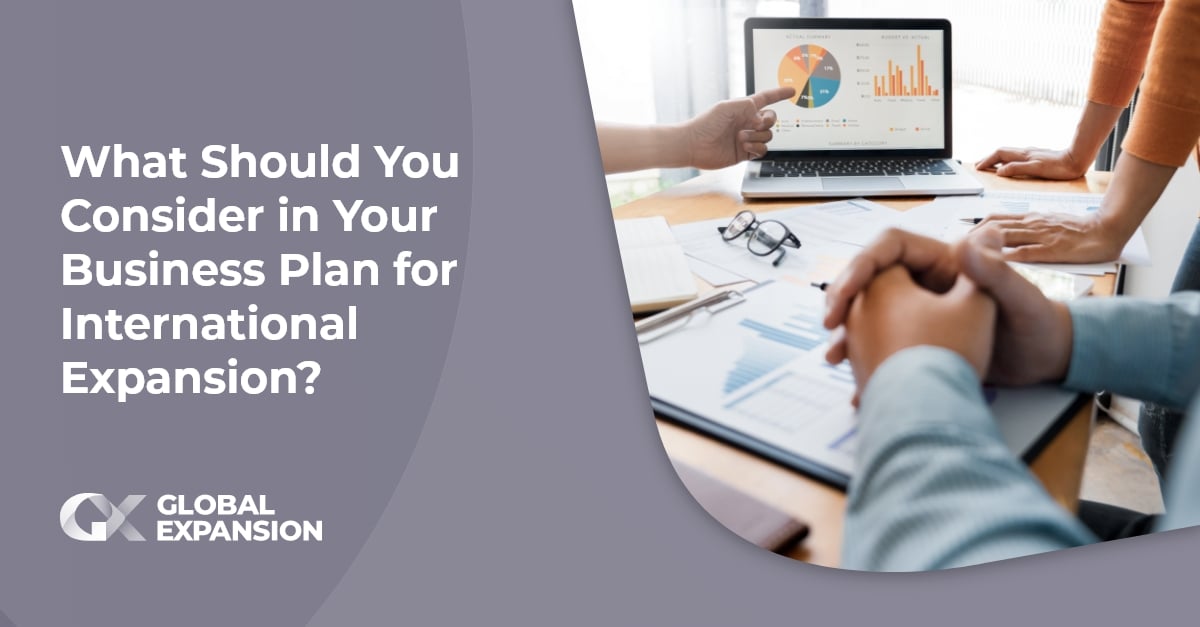 Published on June 25, 2021 , updated on March 10, 2023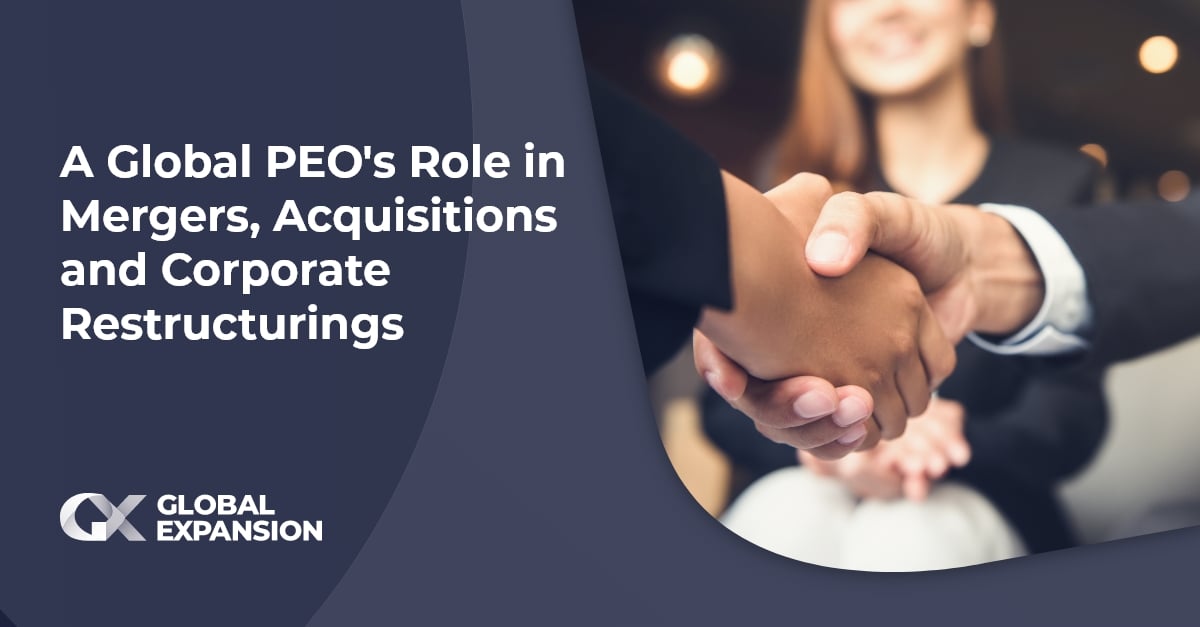 Published on June 25, 2021 , updated on March 10, 2023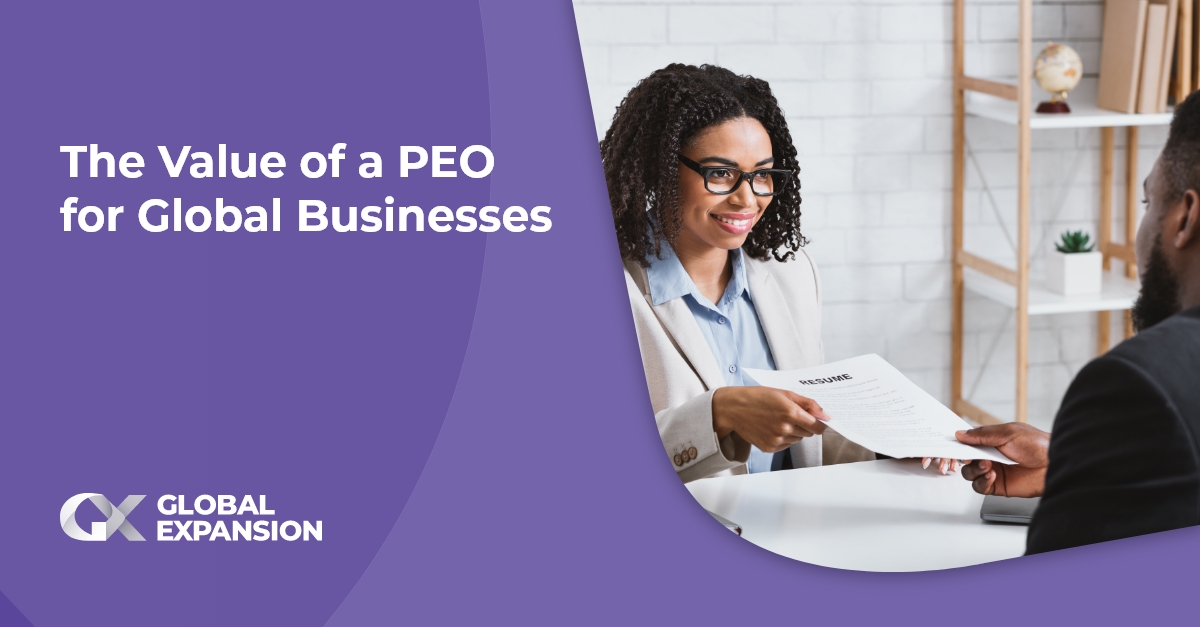 Published on June 25, 2021 , updated on March 10, 2023
Receive the latest GX blog posts and updates in your inbox.