Does the US Need to Adopt New Research Methods in Education?
Does the US Need to Adopt New Research Methods in Education?
Published On: September 14, 2020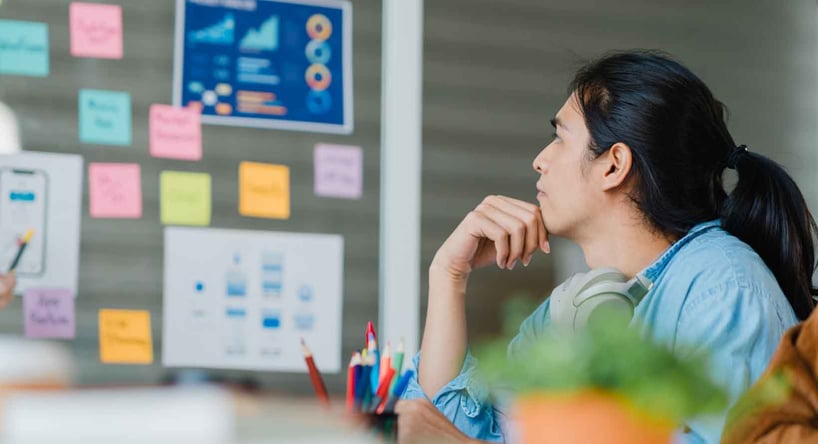 A key question for universities worldwide is how the COVID-19 pandemic has affected research and international collaboration, as well as how these relationships might continue in the future. While virtual communication has been a benefit for some, the impact of travel restrictions, remote working and financial hardships is being experienced globally.
In this blog, we'll look into some of the issues and solutions that universities are both facing and implementing when it comes to securing a future for research methods in education. The focus won't be on actual research methodology, but the financial avenues open to institutions.
How Have Research Projects Been Affected?
Research projects, both internal and international, have obviously been affected by the pandemic. While for many years, educational professionals have been looking for innovation in research methodology, COVID-19 has forced educators to both react to initial changes and adopt new processes.
Amongst the myriad of effects, universities are experiencing:
Interrupted lab and fieldwork.

Postponed hiring.

Delays in infrastructure.

A decrease in international student recruitment.
Not only do these affect the university, but also organizations associated with each process, including supply chain operators, travel companies and research sponsors. In the report, 'The impact of the Covid-19 crisis on university funding in Europe' by the European University Association (EUA), it states that:
Research contracts, philanthropic sources and other types of university income will also be affected by the crisis. The post-pandemic recession could force companies to rethink their contractual partnerships and collaboration strategies with an impact on institutions' income.
It has been said there are similarities between today's issues and the 2008 financial crisis, which also left universities unsure about where their funding would come from. One thing that is certain is that the importance of the continuity of funding can't be ignored.
Universities are at a crucial point, as they need to determine a number of things:
How best to support remote working in both students and employees.

How to protect the supply chain of research projects.

How to create a balanced and fair environment for projects even if there is a lack of funding.
Another crucial consideration is how universities can protect their international collaborations and ensure they can work and recruit internationally in the future.
How To Protect Internationalism
Universities benefit from internationalism in terms of both revenue and talent retention. Foreign countries offer new talent, markets and students, alongside further research opportunities.
While there are currently travel restrictions in place (which may be the norm for an uncertain amount of time), that doesn't mean universities can't continue to practice internationalism. The restrictions brought about by COVID-19 have potentially refreshed the appreciation for open collaboration, outward-facing attitudes, diversity and equity.
With financial problems and political polarisation, it's more important than ever that universities and research projects remain trusted sources of progress. The capacity to respond to these problems is ensured by research and innovation and so a balanced and sustainable investment effort from governments and private organizations is key to continued growth as a global society.
In terms of context, universities are in a good position to argue the case for closer international collaboration. As pandemics and other crises don't necessarily respect borders, cross-border collaboration from a research perspective is increasingly relevant and worthwhile.
What universities need to do to protect internationalism now and in the future is multifaceted. There needs to be:
Outward-looking governance.

Income diversification.

Facility sharing.

Transformation and change management strategies.
Similarly, risk assessment should also make up a large part of education operational planning, ensuring that any future research methodology or funding application comes from a strong and carefully considered foundation.
In complementary views, universities also need to inquire into different ways of ensuring cost-efficiency within research methods. One of these that is helping many universities is working with Global Professional Employer Organizations (PEO).
Utilizing Alternative Methods of Cost-Efficiency
Like the effects of the 2008 financial crisis, there's a real possibility of reductions in public funding for research, due to competition for resources over the next few years. Already, universities across the world have had their budgets cut.
The 2008 financial crisis showed that universities with the capacity to adapt were the ones that survived and flourished. But where can universities adapt? Within their recruitment and educational offering, utilizing the support and experience of a PEO.
Through PEO, a university can still appeal to the revenue-generating community of international students, as well as continue to pursue international research projects. A PEO helps by managing both talent recruitment and any relocation associated with international collaboration.

Similarly, if a research project needs actual researchers in a specific country, a PEO can act as an Employer of Record in that country, hiring in-country in compliance with local laws - in 24 hours. This means universities can:
Avoid the time and financial costs of employee relocation.

Avoid the current issues of travel restrictions and still gain from a wider research team.
PEOs bring expertise in local labor laws, tax legislation, insurance and benefits alongside other parts of an employee lifecycle. Due to their experience with international markets, a PEO can reduce the costs associated with expansion, relocation, entity setup and talent acquisition by up to 70%.
Along with this, as the PEO handles the statutory obligations for the employee in the research position, the rest of the team and the HR department can focus on other important tasks.
Working with a PEO is a fantastic way to save money for a university, while also maintaining the ability to create international networks and benefit from overseas talent. Research projects can continue as the right people are hired for the right positions. If you're interested in the other issues caused by COVID-19 that the higher education sector is facing and how PEOs can help, download our guide.
How to Overcome the Challenges of COVID-19
Alongside ensuring that research projects are still viable options during and after the coronavirus pandemic, universities also need to look into how to manage overseas talent recruitment and provide education opportunities for travel-restricted students. In our guide, you can see exactly how working with a PEO achieves this.
Click on the banner below for your download to begin.
Related Articles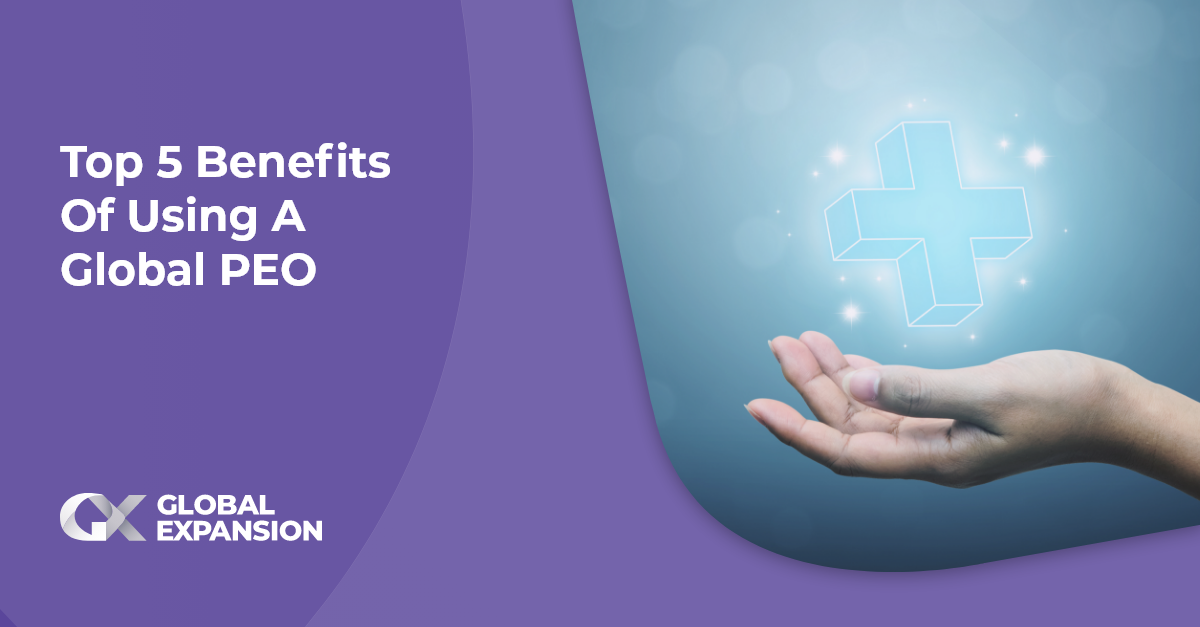 Published on September 15, 2020 , updated on November 14, 2022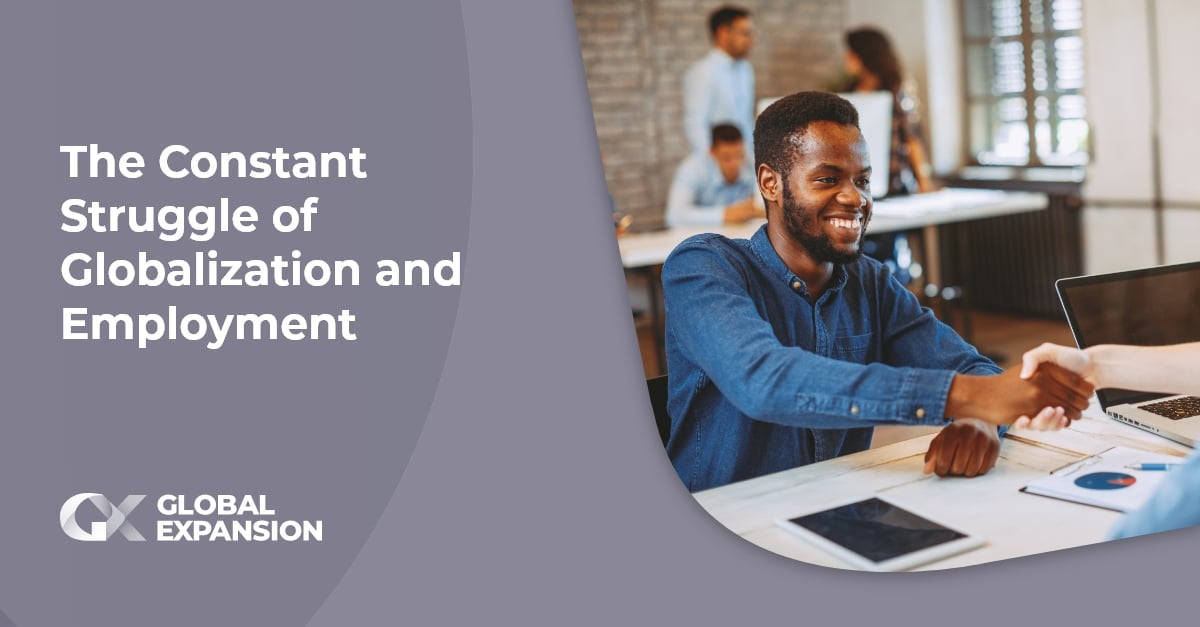 Published on September 15, 2020 , updated on November 14, 2022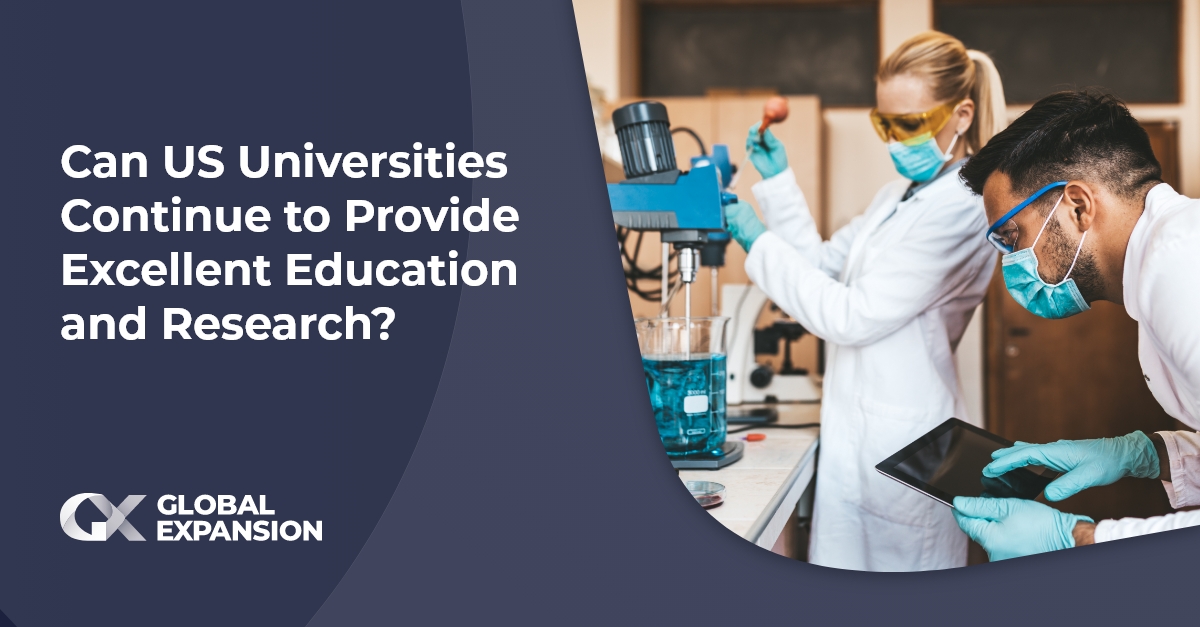 Published on September 15, 2020 , updated on November 14, 2022
Receive the latest GX blog posts and updates in your inbox.