How to Manage Global Mobility Compliance
Global mobility allows you to create a commercial advantage for your company. This happens by getting talent on the ground within a foreign market when and where a financial opportunity presents itself - quickly and efficiently.
Working with a Global Professional Employment Organization (PEO) such as Global Expansion guarantees the kind of experienced, regulation-aware expansion strategy and support that you need to break into a new market successfully.
Global Expansion offers global mobility compliance and management, which covers the following important areas that every business needs to oversee.
The Developing Environment of Global Mobility Compliance
The global regulatory environment is forever shifting. Trade deals, market health, independent business relations - they all have an effect on the large list of regulatory bodies that protect and govern international trade.
Succeeding in delivering global mobility compliance means knowing with full accuracy the current state of international regulations (specific to the country you want to enter) and also keeping up-to-date with any sudden or predetermined changes. That is one of the foundational roles and responsibilities of the experienced PEO - providing proactive support for businesses in this changing (and sometimes challenging) arena.
PEOs carry out regular assessments of regions of interest, for expansion reasons or when supporting an organisation currently working in that territory. This is done to determine and understand any potential environmental, market or legislative changes that can affect an organization within that locale.
The PEO will then relate to the company if they'll be affected and provide advice on how to respond. These changes could be small or they could require a complete operational overhaul.
Paying Global Employees and Tax Regulations
One of the main ways in which Global Expansion and other PEOs support organizations is by providing administrative support when it comes to payroll and tax compliance.
When an organization decides to expand to foreign soil, it can mean new tax laws will have to be accounted for, as well as changes to the payroll process. Both of these require not only a steady hand, but also the relevant data, covering employee earnings, business tax rates, tax exemptions and currency exchange rates, amongst other things.
Organizations need to manage global mobility compliance by providing the required information to the relevant bodies, as well as working through integrated and automated workflows - just to secure efficiency when it comes to something as important as tax compliance.
PEOs help companies keep abreast of the complexities of international tax legislation and payroll duties. Global Expansion, for instance, use innovative software to keep track of the numbers behind the books, making sure your employees are paid correctly and in line with any laws.
Duty of Care Requirements
All businesses have a duty of care towards employees, which arguably becomes even more important when they are working overseas. Most employers offer remote employees medical advice and assistance in times of need. A PEO manages this with ease.
For instance, Global Expansion manages a number of different insurance types, from life to medical, disability to AD&D. This kind of bespoke support is key when making sure your employees are kept well even in the most challenging circumstances.
Any effective management of global mobility compliance provides assessments of environmental risks and creates protective protocols for ensuring employee safety and security.
PEOs also manage communications between the remote employee and the employer, making sure both are well-informed when it comes to changes that might affect operational efficiency.
Cultural Awareness
An awareness of cultural differences, laws and general decorum is not usually the first thing on someone's mind when wanting to expand globally. Fortunately, PEOs plan for that.
PEOs provide the required knowledge and advice when it comes to both legal and acceptable behavior within a country that might have completely different cultural norms to your own. This helps when transferring employees from one country to another and also when interacting with employees hired from abroad.
This will help companies develop policies for how employees should conduct themselves within unfamiliar places. It can also help any employees who have moved from one country to another to adapt.
Why Choose a PEO For Global Mobility Compliance?
Global mobility compliance and the wider expansion practice continues to be both a huge benefit and a big challenge for organizations looking to expand. The key method to success is maintaining a proactive and knowledgeable approach while retaining flexibility across the board. The best way to achieve this is by working with a Global PEO such as Global Expansion.
Global Expansion guarantees your ability to employ anyone anywhere. We operate within 145 different countries, meaning you've got a very large mix to choose from. We're experts in setting companies up and ensuring they have a successful impact in their new market. We offer global immigration, payroll, talent acquisition, employment consulting and many more innovative expansion solutions.
If you're still curious about working with a PEO and what exactly that entails, explore our handy guide.
15 Reasons Why You Should Work With a PEO
This guide covers the most important reasons why PEOs are the choice for you - and why your choice should be Global Expansion. From the benefits of real-time data insights to full in-country HR support, our team is here to help you get your journey towards global expansion started in earnest.
Just click the link below to check it out.
Related Articles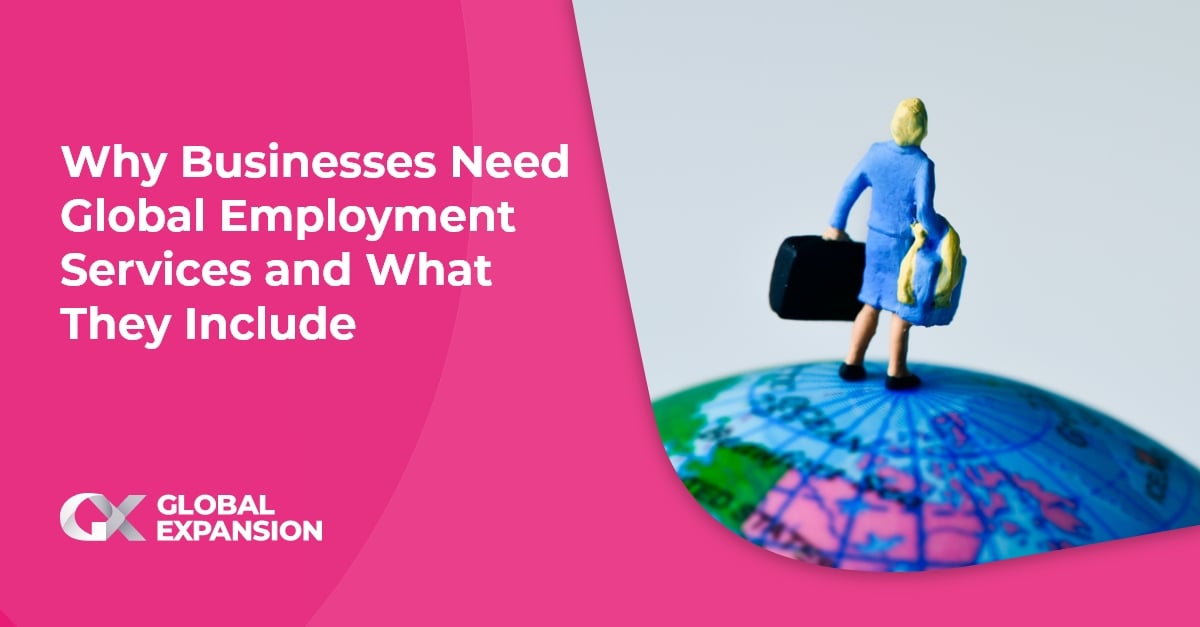 Published on May 7, 2020 , updated on September 26, 2022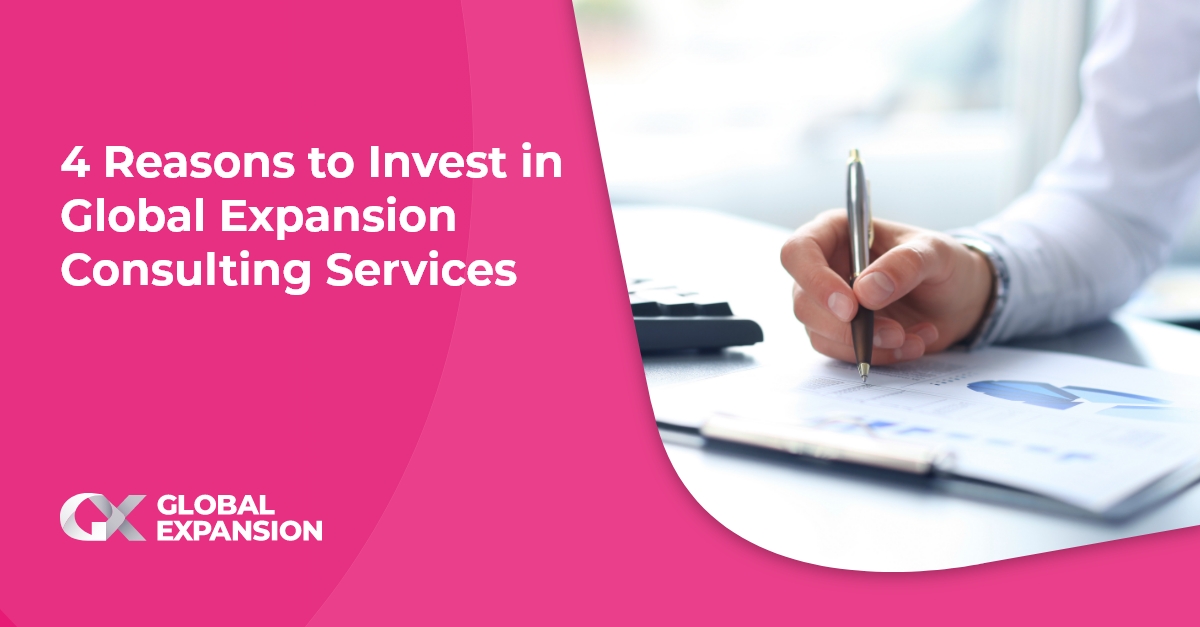 Published on May 7, 2020 , updated on September 26, 2022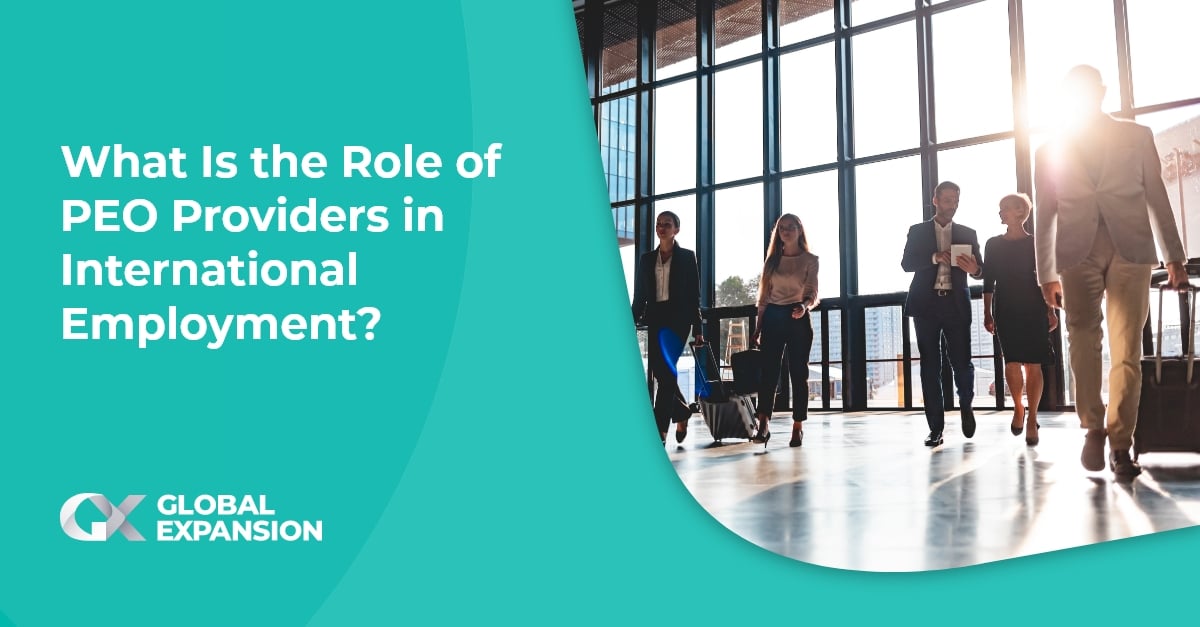 Published on May 7, 2020 , updated on September 26, 2022
Receive the latest GX blog posts and updates in your inbox.