Why Businesses Need Global Employment Services and What They Include
Why Businesses Need Global Employment Services and What They Include
Published On: March 19, 2020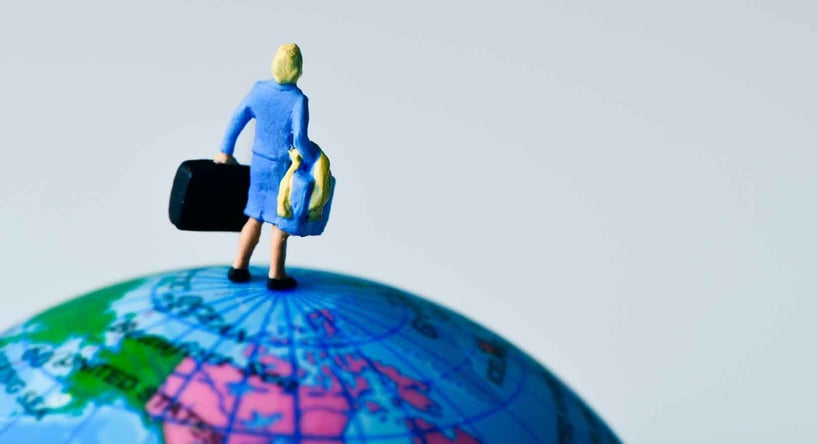 Working with a global employment service is the proverbial ace up the sleeve when it comes to capitalizing on international recruitment and expansion. This service helps you ease the transition into a new market, smoothens the onboarding process for new hires and more.
Foreign jurisdictions can be complicated, so the employee management and administrative assistance guaranteed by these organizations is a must. Here's how global employment services work, what your considerations should be when hiring internationally and the benefits they provide.
Why Utilize a Global Employment Service?
A global employment service is a key way of streamlining the expansion process, backed up by specialists and experts. This kind of service offers the following benefits and advantages:
Insight Into the Global Employment Landscape
Naturally, each country and market is different. Each comes with specific rules and regulations which can be difficult to determine. An experienced global employment service provides the key insight needed for venturing into the international employment pool. This covers areas such as hiring processes, HR regulations and other employee-focused tasks.
Bespoke Knowledge of International Cultures and Regulations
Wherever your business is looking to expand into, there will be many differences to contend with. Things like unique cultural customs, legal regulations and even linguistic barriers. These are all challenges any organization has to face and a global employment service can reduce the friction felt from them due to their encyclopedic knowledge.
Retaining Compliance in Other Unfamiliar Jurisdictions
Growth plans shouldn't experience drawbacks when it comes to meeting new regulatory compliance. Global employment services ensure the necessary regulations are met for every procedure undertaken and decision made.
Each country has its own regulations to work within. Global employment services, with their knowledge of these, work to mitigate risk within any global expansion. Establishing this presence is complex as you have to deal with many issues, such as employee management or tax laws. A global employment service knows how to cut the red tape, saving you from costly delays.
What Do These Services Include?
Services may vary, which is why you have to be stringent in your search for a global employment service provider. Meanwhile, the best providers work to offer the following:
In-Country HR Support
HR is a complex process and varies from country to country. A global employment service provides bespoke support for any HR-related issues.
Pre-employment Background Screening
Top talent is out there and background screening is an important part of finding it. When expanding globally, a global employment service will provide these types of checks so your business grows in the best way possible.
24/7 Support
Evidently, new countries mean new time zones. An issue could crop up abroad at an unfavorable time. A global employment service plans for this, offering round-the-clock support for its clients.
Topnotch Technology
The best global employment services use specialist software, such as the Equus software platform. This is a connected digital ecosystem specifically designed for global employee management.
Considerations of Overseas Recruitment
When talking about global expansion and recruitment, there are several logistical areas you need to consider.
The Culture Gap
Not every recruitment process works universally. Businesses need to remain aware of different cultural considerations when expanding into new territories. For example, communication styles can vary from country to country. Knowledge of these differences is key for any HR department looking to hire overseas.
Remote Onboarding
Onboarding can be a long process but it's crucial. If onboarding isn't managed successfully, not only will new employees not be fully productive but employee retention rates will also suffer.
Remote onboarding needs to simultaneously communicate the processes and values of the organization while working within cultural considerations and language barriers. The most successful global expansion strategies will be the ones that include detailed onboarding plans.
However, considerations like these are easier said than done. It can be a long-winded process that will undoubtedly take your focus away from your other important tasks. Areas such as tax, payroll and more all need to be taken into account as well, requiring even more of your valuable time and attention.
When looking for global employment services that provide for each, consider working with an experienced Global Professional Employment Organization (PEO) - the right one can make this process much easier.
Why Work With A Global PEO
You can start this journey on your own, but it's a risky journey. Without a Global PEO at the helm, you may get lost in the uncharted waters of international regulations.
For a safer course, a Global PEO provides the all-important international staffing services that any expansion into foreign territory needs. A Global PEO, such as Global Expansion, is an expert on the specific processes and regulations that come with such a transition, such as regional laws and tax compliance. We provide services that are essential when breaking into new markets and hiring the very best international talent.
Our expert consultants at Global Expansion are available to provide answers to anything from tax laws and employee management, ensuring you take the right course of action. That means no awkward red tape and no costly delays - just the satisfaction of knowing the entire process is running smoothly.
So why choose Global Expansion as your Global PEO? Well, we guarantee compliance. Employment, payroll, taxation - each country has different rules and we're able to keep to them so that you're not met with any unexpected or nasty surprises.
Furthermore, we provide real-time data for our clients. A global employment service is nothing without good data, so we provide the insights to make sure you aren't left in the dark. Finally, we offer onboarding services for global employees within 24 hours. We don't believe in delays or bottlenecks, so speed is something we guarantee.

These aren't the only benefits you'll receive in working with a Global PEO like Global Expansion. We're on hand to help your business beat growth targets with services such as global talent acquisition, entity setup and support, global immigration and much more.
If you'd like to explore more benefits of a Global PEO and why Global Expansion is the right fit, check out our guide below.
Exploring the Benefits of a Global PEO
Global PEOs offer successful expansion while mitigating risk for your organization. They facilitate, manage and guide the expansion process while smoothing any friction caused by international regulations and cultural differences.
With Global Expansion as your choice of Global PEO, you can wave goodbye to the headaches and frustrations of international expansion. Our Global PEO and range of other services not only help you enter new markets around the world, but also dominate them - effectively and compliantly.
If you're interested in seeing the unique privileges these services offer and why you should select Global Expansion, click the link below.


Related Articles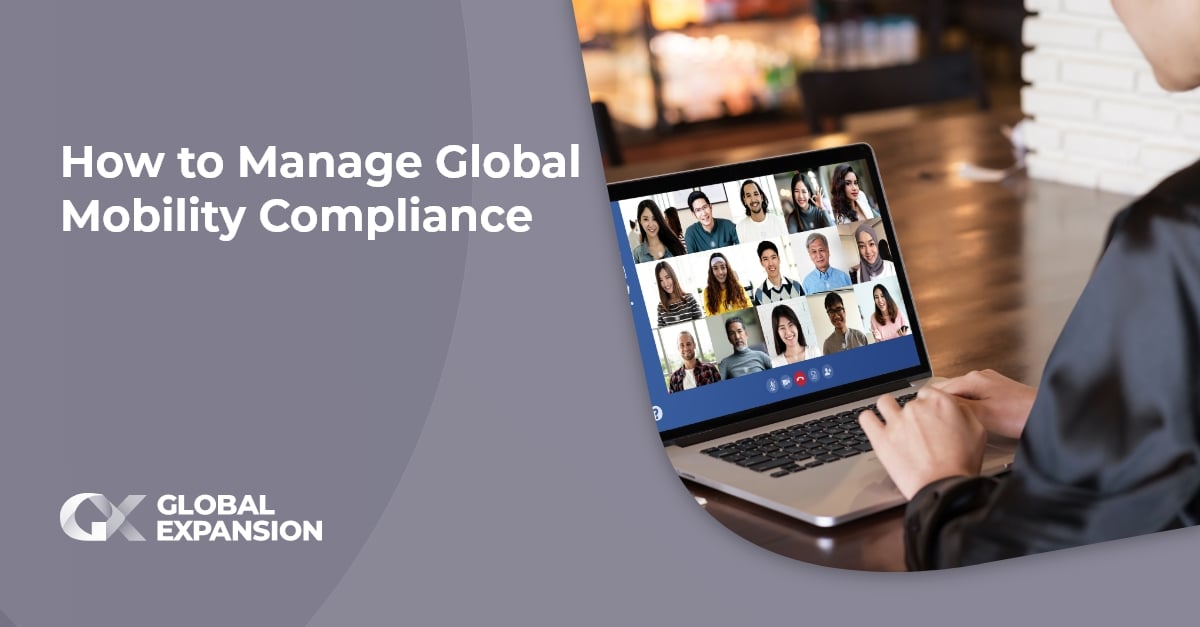 Published on March 20, 2020 , updated on March 15, 2023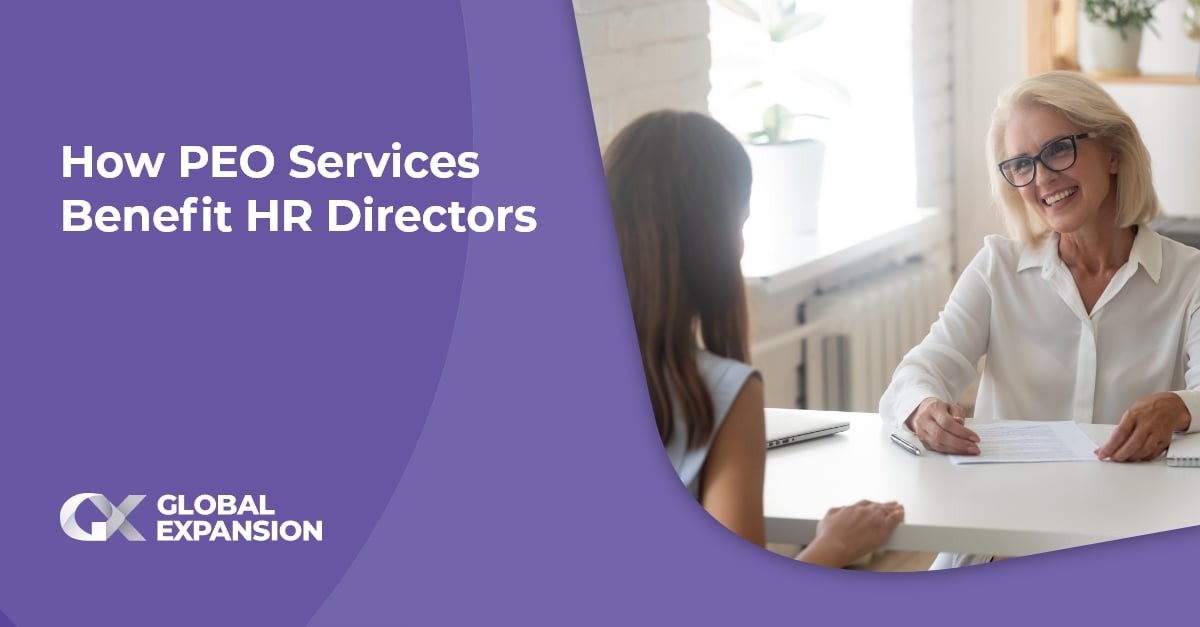 Published on March 20, 2020 , updated on March 15, 2023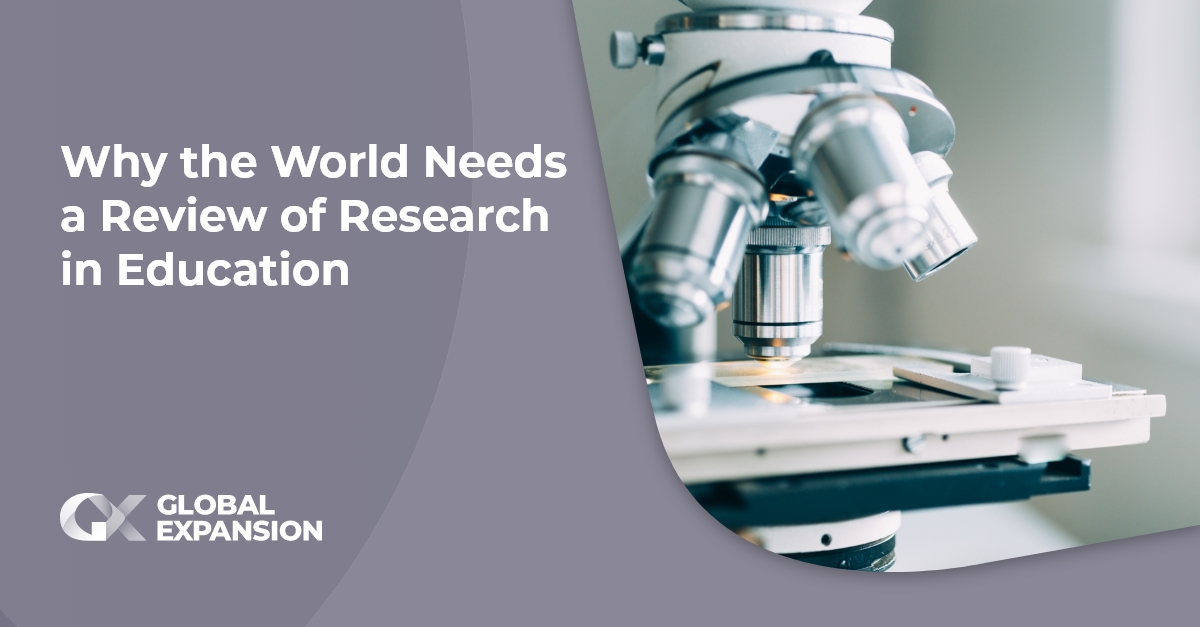 Published on March 20, 2020 , updated on March 15, 2023
Receive the latest GX blog posts and updates in your inbox.