One Reason That Companies Participate in Mergers and Acquisitions
One Reason That Companies Participate in Mergers and Acquisitions
Published On: February 15, 2021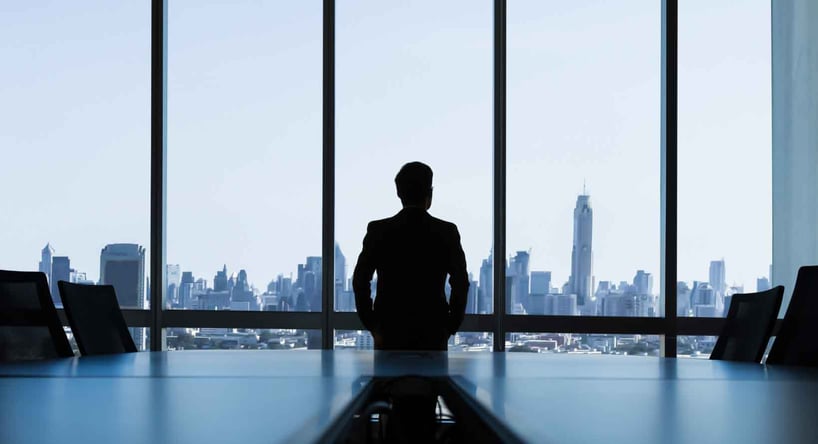 One reason that companies participate in mergers and acquisitions is this: international expansion. Companies who successfully enact an M&A process on the international scale have the advantage of a new market and everything that comes with that. New talent, new supply chains, new distribution, new products, new customers and a larger foothold on a global scale.
Let's explore M&A as an avenue towards international expansion more deeply, looking into the suitability of M&A, potential pitfalls and what kind of support is available.
M&A Advantages Within International Expansion
M&A processes have huge potential to accelerate growth. If successful, the resulting entity can be worth even more than the sum of its parts. From the perspective of international growth, the benefits are undeniable. Once complete, you'll have an existing team set up in the new market, with the knowledge and skills needed to succeed within that market.
You'll have the established infrastructure and facilities and previously developed relationships with external parties, companies, distributors and suppliers. It's the unique mixture of these and the following opportunities that make M&A for international expansion so enticing.
Global Talent
Management and employees are a crucial part of M&As because they can be seen as assets. That's a massive increase in your internal talent pool and will come with multilingual employees, new ideas, teachings and skillsets.
It means you can save time on hiring and onboarding the same amount of people individually and have immediate access to people who know your new market.
Market Expansion
Foreign markets are untapped resources - especially for businesses that notice a gap in the market they can fill with their niche products or services. The acquired or merged company has already set up their presence in that market, so you have an easy in.
Companies with established brand recognition, respect and a good network of contacts, partners and customers are the most worthwhile targets. The same level of impact and influence would take many years to gain if pursued individually. While the cost of this type of expansion might be large, it quickly pays for itself many times over.
Diversification
In demanding and sometimes volatile markets, diversification is a way of protecting against the failure of one product or service to make money. Within M&A, the target company can offer a product or service that's completely different to what you offer (known as a conglomerate merger).
This allows you to quickly and successfully diversify your portfolio, ensuring you capture a wide range of revenue coming in from different sources. In some cases, this may be the main reason for pursuing an M&A process.
Potential Pitfalls
Every M&A process is risky. International mergers or acquisitions? Riskier still. These considerations are even more important to think about than the benefits. Think of the following challenges:
Cross-Border & In-Country Compliance
Compliance. The biggest challenge for overseas expansion. With new borders and new lands comes new regulations, some of which hide below the surface of common knowledge.

In many cases, you'll be setting up a new legal entity within the country you've expanded into, so expect a big task when it comes to getting compliance right. We're talking labor laws, taxation and employee-centric obligations - but that list isn't exhaustive.
It's most likely that your legal, HR and accounting teams might need the help of either local experts or Global Professional Employer Organizations (PEO) as you undertake the M&A.
The Differences in Culture
The languages, cultural traditions, etiquette - they're never going to be the same between the home and target country. Even if you're an English-speaking country merging with a company in the US, Canada, the UK, Australia or even Europe, there's going to be some language differences.
You'll also have to consider:
Business customs.

Legal priorities.

Cultural taboos.

Employer/employee relations.
And this isn't one-sided. The company you're working with will also need to consider and even be trained on how they can work with you if your customs radically differ from theirs. It's a steep learning curve, but one not to be shirked.
Without a solid footing in dealing with the challenges, your M&A process will be like a ship without wind - dead in the water. However, there is a way to ensure smooth sailing.
Supporting International M&A
Businesses that acquire others have their work cut out. For example, new employee contracts, benefits, salaries and tax rates all need to be created accurately, in line with the regulations of the overseas business. This may have been actioned before with a company that resided within your home country. However, we can assure you that acquiring a foreign entity will always be different.
The way to support this with consistency, accuracy and agility is by partnering with a Global PEO through the process. For example, imagine you need to pay your new workers during the transition. Some countries don't allow for 'remote payroll', so putting them on a home country payroll just won't do. And setting up a corporate entity may take months.
A Global PEO can act as an interim Employer of Record, being able to direct and deliver salary in-country as an established foreign entity. But that's not the only advantage.
A Global PEO is the ultimate resource for working within foreign markets and regulatory environments. Imagine you've acquired a company in a jurisdiction with a completely different taxation structure to yours. The PEO can help you plan for this, so that you can undertake the correct tax obligations quickly and compliantly.
Essentially, PEOs are designed to have the best working knowledge of the global regulatory environment, meaning that when you work with one, the chances of making a regulatory blunder - and potentially ruining your merger or acquisition - is reduced dramatically.
They can also help with issues of communication and cultural differences, ensuring that your M&A process runs smoothly on both sides of the deal.
To learn more about mergers and acquisitions, the potential pitfalls and ways of overcoming them, scroll down to download our guide.
Mergers And Acquisitions: The Common Pitfalls and How To Evade Them
Cultural differences. Taxation issues. There's a myriad of challenges to face within mergers and acquisitions. In many cases, just one is enough to put business leaders completely off the subject, even though there's a vast array of possibilities.
Here at Global Expansion, we'd hate to see that opportunity wasted. We've created our M&A guide to give you the real insight into the pitfalls and just how you can overcome them. So if you're considering expansion through mergers and acquisitions, read our guide. It's the first step on an exciting journey of growth.
Related Articles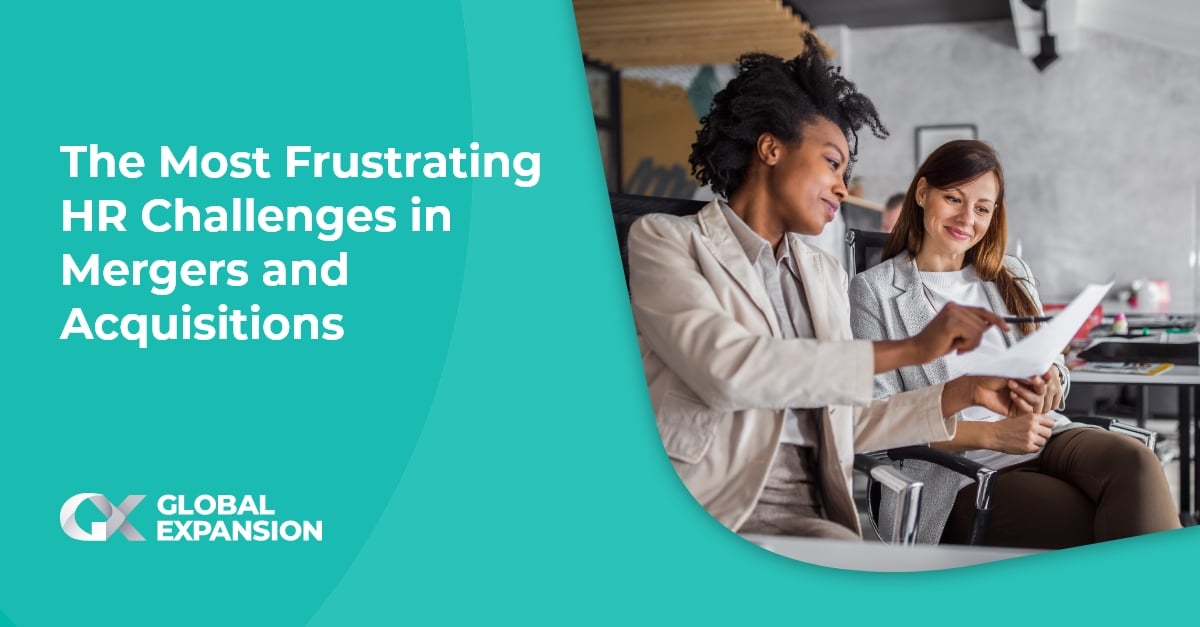 Published on February 15, 2021 , updated on September 26, 2022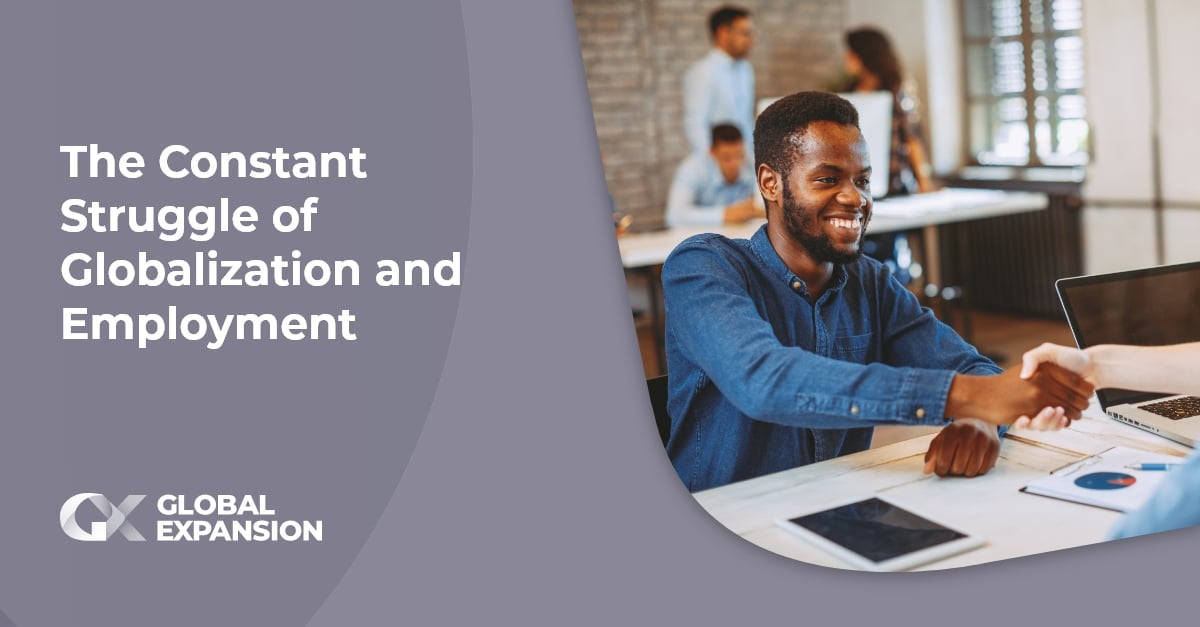 Published on February 15, 2021 , updated on September 26, 2022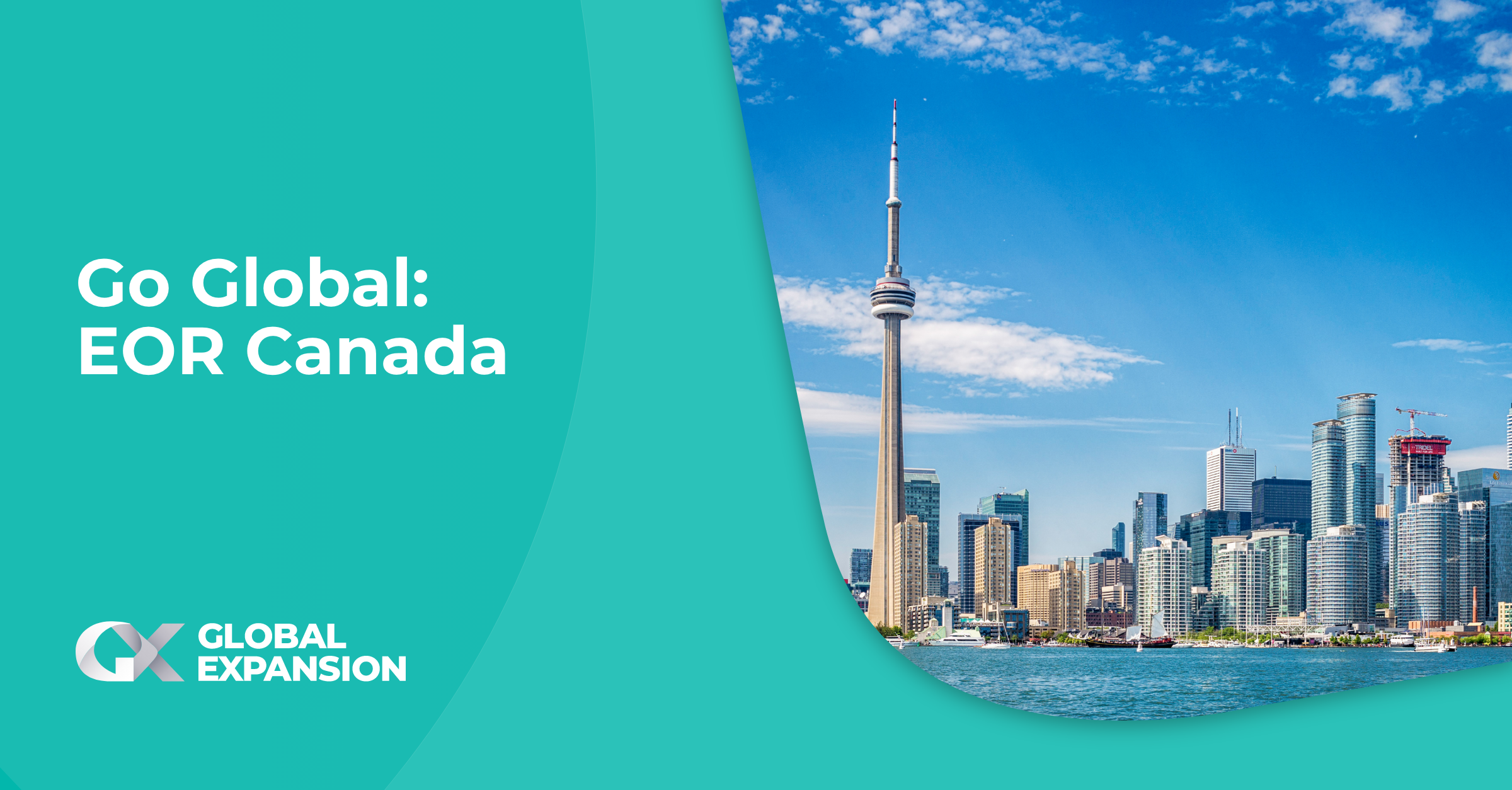 Published on February 15, 2021 , updated on September 26, 2022
Receive the latest GX blog posts and updates in your inbox.