6 Considerations for an International Business Expansion Strategy
6 Considerations for an International Business Expansion Strategy
Published On: May 03, 2020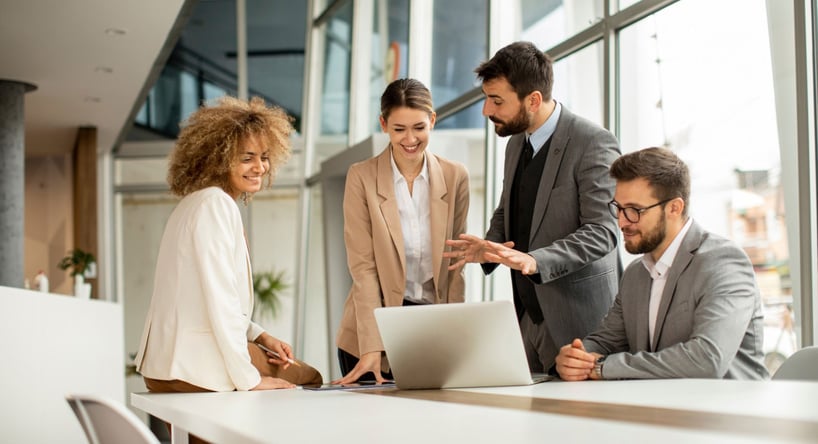 There's a lot to keep in mind when putting together an international business expansion strategy. Everything from tax compliance and budgetary constrictions to hiring new staff and understanding local laws and customs.
Whether you want to go it alone or you're looking to work with a Global Professional Employer Organization (PEO), these are the top considerations when implementing an international business expansion strategy.
1. Market Research
Global markets are made up of regional markets and expansion into these requires a great deal of research. Before any progress can be made, you need to understand your competition and target audience within these areas, as well as any local trends that may affect you.
Similarly, consider how your product or service can adapt to these markets. What you're selling needs to be 'ready' in more than just time constraints, it needs to provide for a need that the market is looking to solve.
For starters, it's a good idea to make use of the following tools to determine the ins and outs of a market:
SWOT analysis.
Market segmentation analysis.
Gap analysis.
You should also make the effort to determine a timeline for any future profits. This kind of initial research will help you to identify whether your product or service has a demand within your target market. Consider how suitable your product is for the territory. It's obvious that any promotion for an unwanted product is wasted time and money.
Also, have you looked into the availability of similar products or services in that area? Are they being sold at a cheaper price? If a country already supplies something similar, you need to accurately pinpoint what makes your product different. You need to outline why customers should buy yours over their usual alternative.
2. Timescale
Any project needs a timescale. It provides structure, scalability and the opportunity to iterate depending on where you are or any obstacles you're facing.
It needs to be feasible, consistent and motivating, including key dates to map the entire process. An important thing to remember is that it shouldn't be rushed - your strategy takes a lot of time to research to get off the ground.
The timescale needs to sync up with your existing business processes, objectives and initiatives so that your workforce isn't stretched too thin or focusing on the wrong thing at the wrong time.
3. Employment & Hiring
With employment in foreign countries, the first thing you need to consider is background screening. Like any employee in your home country, you want to make sure you're interviewing and then hiring the top talent.
Similarly, the onboarding process will be a difficult one - especially if your new hires are from the country you're expanding into. This process needs to be managed successfully, which can be a challenge if doing it from afar.
You need to think about how you're going to train the employee, set up all their relevant contracts and salary, as well as imbue them with the values and objectives your company is pursuing.
However, this is a long process and can detract from other key areas, such as thinking about tax compliance or market research. You need to be able to balance all of these activities equally and effectively.
4. International Laws & Culture
Local markets have the advantage of no cultural or language barriers. This isn't the case with international markets and meeting this challenge head on can be difficult for unprepared organizations.
To meet the challenge, you need one of two things: employees who know the market and speak the language or a consultant who can act as an interpreter and intermediary. On top of that, you'll also need the cultural information, as societies and customs can differ vastly from one location to the next. You don't want to accidentally commit a cultural faux pas and ruin an important deal.
Some products or services may be considered taboo in certain cultures. Alternatively, your selling style might be completely different to the preferred model in that country. This comes hand in hand with another consideration - international law. On top of customs, specific regulations will also need to be adhered to. Only with the knowledge of culture, trends and compliance will ensure you'll remain successful in your expansion strategy.
5. Financial Preparedness
Finance is a critical consideration for international business expansion strategies. You need to plan for things such as currency conversions and the verification of import and export payments amongst many other things. You also need to create a budget for expansion and stick to it.
Financial preparedness also covers things such as an awareness of corporate regulations, tax compliance, the repatriation of funds and sales reporting within the new market. One of the first things you must do is try and determine the relative costs of expansion for your business. These costs are made up of a variety of requirements:
Vehicle, transport or travel costs.
Rent.
Staff recruitment and training.
Researching and scouting overseas markets.
Any hardware or software that needs to be locally sourced.
Networking-related costs.
Translation services.
International supply chain.
General costs, such as salaries and utilities.
Before any expansion is implemented, any organization needs to determine their budget or suffer the problems that come with overspending.
6. International Regulations
Expanding upon what was mentioned previously, international regulations can be hugely stressful. If an organization is found to be lacking in terms of compliance, the risk can be great. Adhering to policies and laws you may have never seen before is difficult - a big task for your employees associated with legal obligations.
International business expansions strategies come with what can seem like an avalanche of regulatory considerations. Organizations must look into the intricacies of shipping, borders, recordkeeping and the related compliance standards associated with each of these - amongst others.
If you have a dedicated legal team in-house, this can ease the stress collectively. However, another option is to outsource this important work to an external team or consultancy who has experience with the regulatory side of global expansion.
Creating an international business expansion strategy is a large undertaking and requires talent, expertise and above all, research and experience. However, there is one way of guaranteeing your expansion strategy is a success - working with a Global PEO.
Why Work With A Global PEO?
The key strength of a Global PEO is that they have the planning experience and ability to turn all of these considerations into applicable and successful realities.
From bespoke services and remote onboarding to an intuitive knowledge of cultural differences and international regulations, a Global PEO is the only way to ensure your expansion strategy is a success. For more information, explore our guide below, detailing all the reasons why a Global PEO is a key partner for global expansion.
Related Articles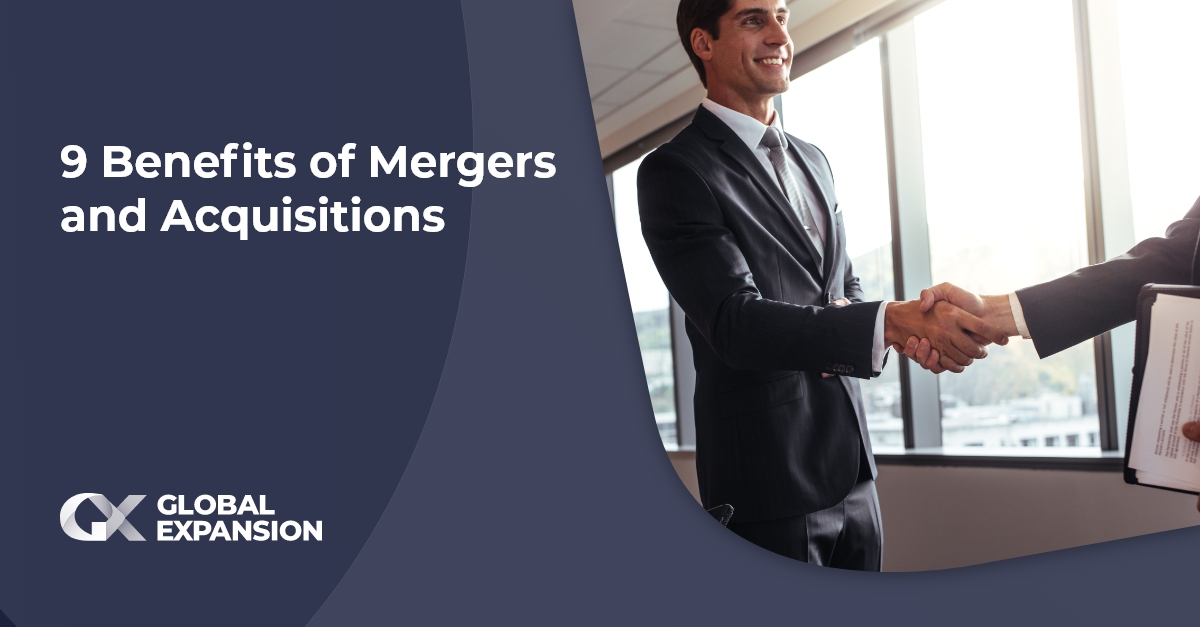 Published on May 4, 2020 , updated on November 14, 2022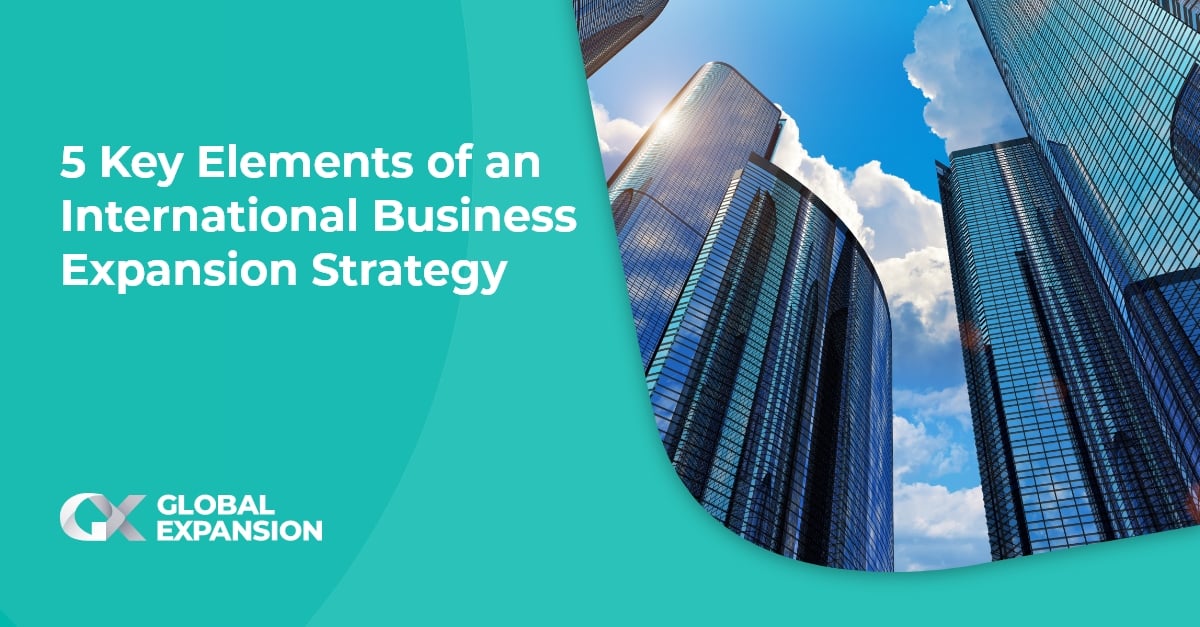 Published on May 4, 2020 , updated on November 14, 2022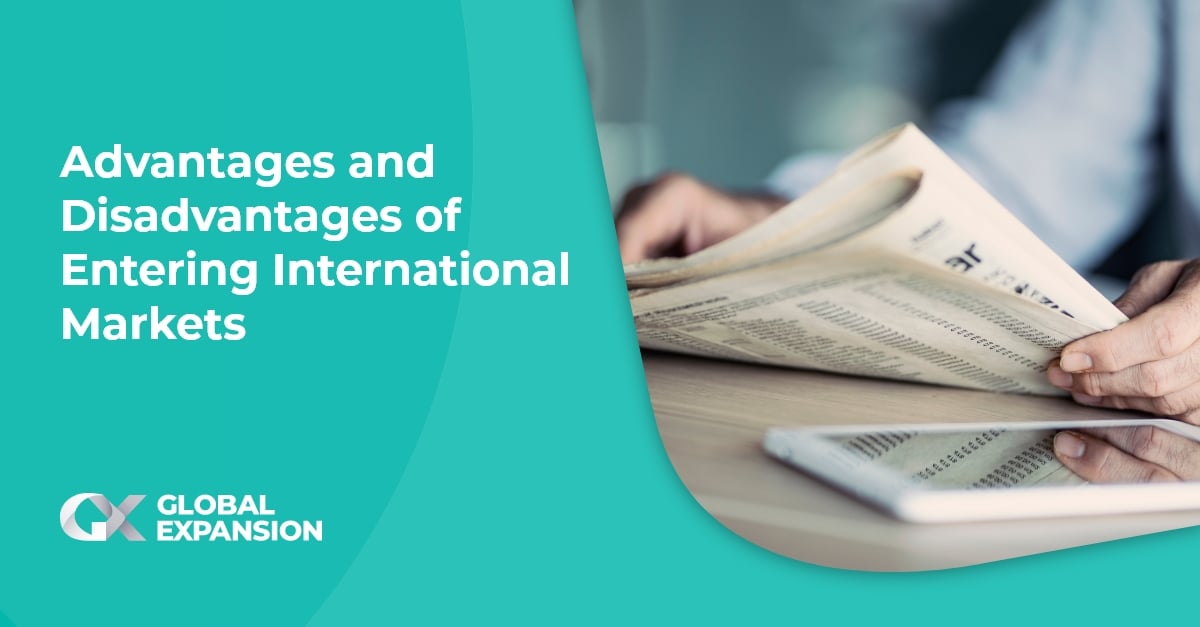 Published on May 4, 2020 , updated on November 14, 2022
Receive the latest GX blog posts and updates in your inbox.