Global Mobility Best Practices for Universities
Global Mobility Best Practices for Universities
Published On: November 16, 2020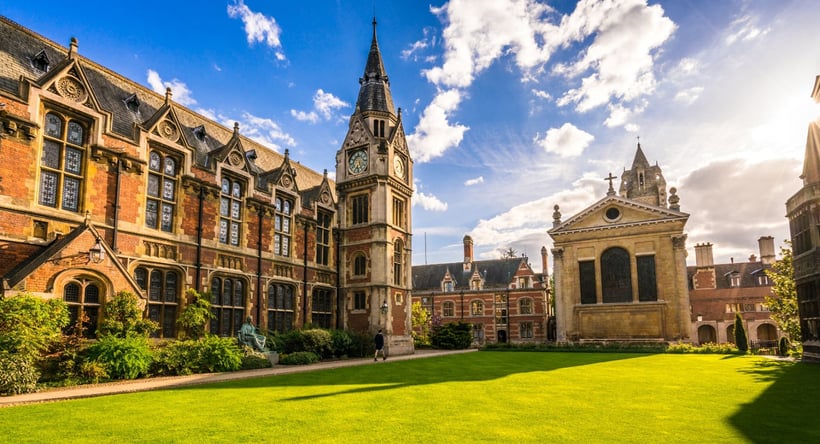 Ensuring effective and successful global mobility is a make-or-break practice for universities who are pursuing influential status within the global research and education community. Whether they're expanding, expatriating or simply sending business travelers abroad for short-term assignments, global mobility teams need to make sure they're working to their full potential.
How can this potential be captured? For starters, work towards these global mobility best practices.
Permits and Visas
Working permits and visas change from jurisdiction to jurisdiction. While securing them is one of the main steps in ensuring global mobility compliance within your expatriate assignment, they're also a common cause of legislative headaches.
Navigating the specifics of a host country's attitudes and rules when it comes to immigration, visas and work authorization is complicated. You also have to consider your home country's legislation, as well as the relationship these two countries have.
For example, before the UK left the EU, travel between the UK and mainland Europe was fairly simple. Now, with the different relations between the two, as well as the individual relationships the UK will have with each EU country, getting from one place to another could be a little more difficult.
Our advice is to put together a team and concentrate on researching the specifics that will apply to your employee's expatriation. Make sure you've gone into great detail when analyzing the specific mix of rules and regulations that may apply to this relocation or expansion. After all, getting the visas and work permits is make or break for any global mobility - unless you're hiring from overseas.
Another key practice for universities looking to secure the right authorization and visas is to work with global mobility consultants, who work to provide a whole host of benefits when it comes to compliance.
Cultural Acclimation
Employee relocation or business expansion is more than just making sure the paperwork has all been signed. It's about ensuring that your employees adjust to their new surroundings.
For universities who work within the global education industry and operate in many jurisdictions, either in the form of satellite campuses or research projects, this is very important.
A mobility team must offer an employee the chance to take cultural lessons - be they about a country's background, history and society or the language spoken there. If the employee is taking their family, these lessons must also be offered to them. In an interview with Holly Maria Creed, Global Mobility Manager at DXC technology, she stated:
While we're always looking at cost optimizations, the one place we know we need to spend more is to have a functioning employee when they arrive in the host country. By investing a little extra at the beginning, we're going to maximize business return through revenue.
The goal is to make sure your employee feels at home. Feeling at home decreases feelings of uncertainty, fear and anxiety, ultimately providing a better environment for them to successfully complete or undertake their assignments. While cultural acclimation isn't the first focus for universities, it's still a highly important best practice for global mobility.
Aligning Tech, Teams and Data
When working with teams that are distanced by many miles, technology and real-time data are our best friends. Automated processes and accurate tracking help you to drive the overall delivery of the assignment or expansion.
For example, imagine you're assigning a temporary overseas position to a researcher, working on a specific project in a country. It could be an epidemiological trial or an archeological dig - something that takes them many miles away and classifies them as a business traveler.
In these circumstances, you need the technology that allows you to track business travelers, supporting them and you in remaining compliant. Similarly, you'll benefit from a solution that:
Provides alerts and tasks at times when a risk is detected.

Integrates with travel and expense systems so that data is up to date and accurate.

Detects when specific immigration support is needed, which is especially important for business travelers who may end up off the beaten track.
Technology like this very much exists. For example, Equus PinPoint is a web-based app that tracks business travelers and provides insights on immigration and social security. It works to spot problems within global mobility assignments and notifies the relevant parties.
The business use case for an app like this is that it's integrated within your team, featuring easily visible tasks that a whole mobility team can view. For the researcher working for six months in a variety of locations, this kind of visibility is invaluable as it means there's a decreased risk of miscommunication.
Onboarding integrated, data-collecting technology is definitely one of the most important global mobility best practices. Centralized systems make it easy to manage data and therefore the mobility assignment as a whole.
Supplementing Overseas Assignments with a PEO
Professional Employer Organizations - or PEOs - are strategically placed in order to support any and all global mobility processes. For international research projects (or even your run-of-the-mill business trips), PEOs work to ensure compliance and efficiency across the board.
When it comes to research projects, you need to relocate an employee for a specific amount of time. Alternatively, you can hire the right professional from abroad. Due to the onset of COVID-19, actually hiring new talent when undertaking international research can be more beneficial.
In all these situations, a PEO provides experienced support. They can help with employee relocation, global talent acquisition and employee screening, meaning you can have feet on the ground within days, rather than having to go through all the laborious red tape yourselves, saving time and greatly decreasing risk.
When universities employ overseas talent, a PEO acts as the Employer of Record, a middleman that handles the financials, such as proper taxation (deducted at source) and setting up the correct payroll and benefit obligations.
With the financial constraints, travel restrictions and increased global demand levied upon the shoulders of higher education, it's worth investigating PEO as a viable partnership option for sustained and successful global mobility.
To go further than these global mobility best practices for universities, we've created a guide for higher education professionals to inspect the state of higher education in the midst of the COVID-19 pandemic and how they can overcome the present challenges.
How to Overcome the Challenges of COVID-19
Because of the coronavirus pandemic, higher education is struggling. Budgets have been cut, students aren't flocking abroad to study like they once used to and employees are struggling through disconnected learning and furloughed work.
They're also being presented with challenges that focus on international collaboration and remote working. Dealing with these makes offering high-quality education and research a much more difficult task.
In this guide, you'll read about the current challenges facing universities, with some direct examples of financial difficulties and travel restrictions. We'll also cover potential solutions, all offered by Global Professional Employer Organization (PEO) services.
Just click the link below to download.
Related Articles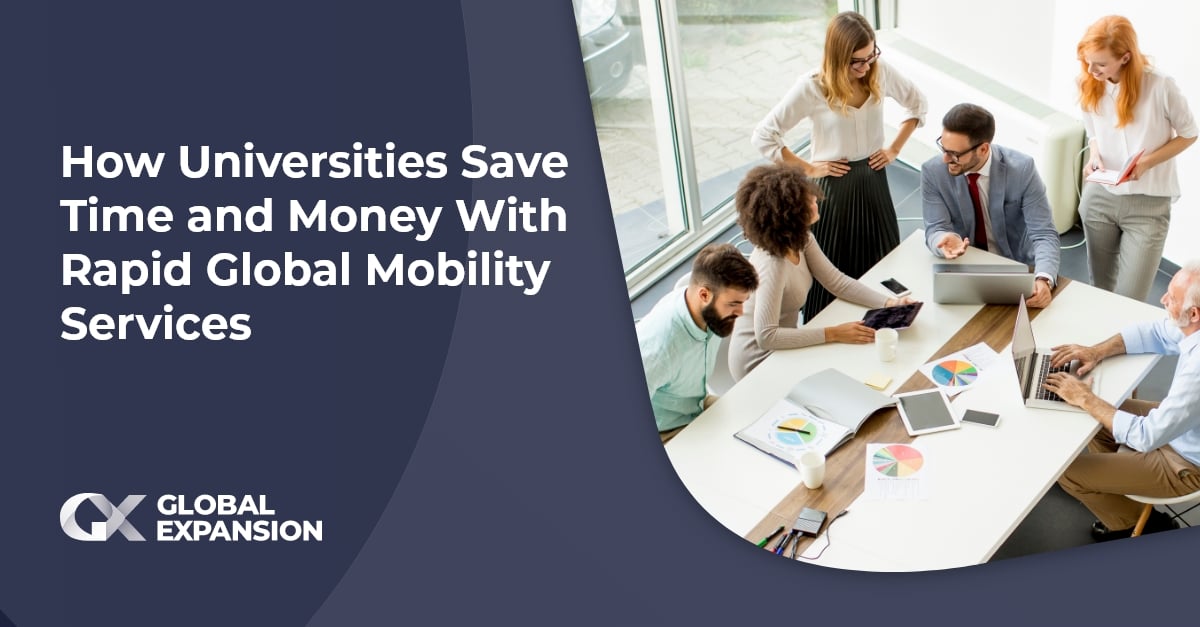 Published on November 17, 2020 , updated on September 26, 2022
Published on November 17, 2020 , updated on September 26, 2022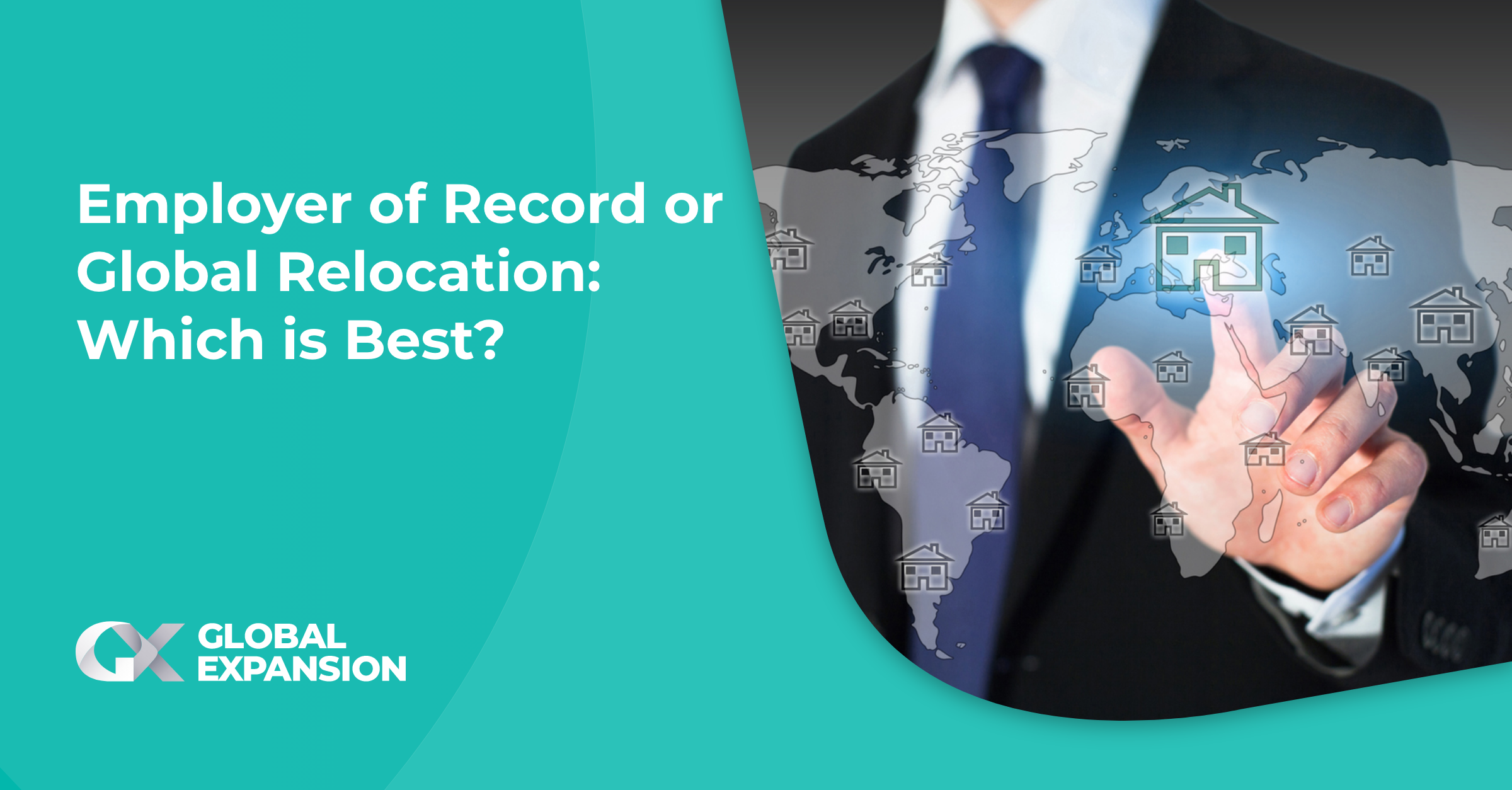 Published on November 17, 2020 , updated on September 26, 2022
Receive the latest GX blog posts and updates in your inbox.