How to Attract International Students Following COVID-19
The common practices that found a home in the higher education sector, practices that we had grown accustomed to over a long period of relatively stable time, have been altered by the onset of the coronavirus pandemic.
For universities, international students have long been a crucial part of that stable time. Now, with travel restrictions and potential financial constraints, the amount of international applications being received has dropped. The European Commission wrote in a report on COVID-19's impact, "Several EU and OECD countries expect a drop in the number of international students who wish to enrol in HEIs due to COVID-19".
So how do higher education institutions (HEIs) continue to attract international students?
Extend Deadlines
HEIs understand that COVID-19 has meant that people aren't as financially empowered as they once were. People have been furloughed, fired or have lost out on the usual amount of income they'd receive. This means that prospective international students are in a weaker position financially when pursuing overseas education.
One way of helping is to extend deadlines and relax admissions policies. It provides potential students with more time to prepare and gather funds for a move abroad. For example, this year the University of Utah extended its application deadline to June 1st for the 2020 intake year.
This has also happened for other institutes such as Oregon State University and George Mason University in Northern Virginia. It allows students a little more time to consider their options, which can be highly valuable. For international students, it provides more time and flexibility to plan and prepare for a move overseas, hopefully helping international study maintain itself as an appealing option.
Providing Flexible Study and Online Learning
Flexibility will be the key focus for delivering education as many students are having to remain either at home or in their accommodation while studying. For example, the Northern Consortium (NCUK), which is a UK-based charity providing support for international students looking to study in the UK, US, Canada and Australia, has been improving on its flexible solutions for students.
The NCUK has amended their offering to make it possible for students to study their first international year remotely in their home country if they pass the foundation year (which guarantees them at one of NCUK's partner universities). These students would then relocate to that university for the final year.
Remote study has quickly become a common term in 2020, meaning that there's been an increased emphasis on providing flexibility with online tools for studying. Great online experiences will have to be ensured as a way to attract international students, meaning HEIs have to go beyond simply putting course materials online.
Courses should offer integrated portals, communication tools, collaborative platforms, work management apps and real-time digital training for those who may not immediately have accessibility. It's about empowering both faculty and students so that there's no misalignment between the two, caused by inefficient or inaccessible tech.
Amend Language Requirements
To open up more spaces for international students, HEIs can actively lower language requirements. While it would require a support plan that helps students to develop those language skills, it's a fantastic way of securing international students who may have been turned away because of that one issue.
Not only does this help improve university income, but it also provides a wider variety of student backgrounds and talent, alongside helping students broaden their language skills.
Reduce or Waive Application Fees
Financing higher education is potentially the biggest issue for families. While education is the end-goal for many, it's not universally financially viable.
When it comes to how to attract international students, one of the best ways is to greatly reduce or completely waive any application fees. For example, this has been done by Kent State University, alongside the University of Akron amongst others.
Some universities are also amending their overall tuition fees in order to remain appealing and competitive to international students. You can explore which universities have changed their tuition fee prices here.
Create Satellite Campuses Through a PEO
This is a larger solution, a more permanent, long-term investment that requires more planning and financial resources. However, it's a guaranteed way of appealing to overseas students.
As we've stated, universities are losing out on a significant amount of income from international students. With travel restrictions and the safety concerns of students themselves, universities are concerned about how they'll attract students and keep them engaged.
For some students, simple online learning does not justify the costs - especially for international students who pay a lot more than domestic students on average. Essentially, the issue for universities is how they can justify maintaining a similar fee while offering a different service.
This is where an experienced Global Professional Employer Organization (PEO) can help. In terms of location and interest levels, universities can, through a PEO, create satellite campuses within foreign territories. This means that any international students that were originally meant to attend (or wanted to in the future) can still become a part of the university, except with the added benefits of no travel costs or restrictions.
This is better for students in terms of safety (and can actually be cheaper for them) but it also allows universities to still make a global impact while under the restrictions of COVID-19.
We realize that the situation for HEIs is a difficult one, requiring innovation, determination and collaboration to help set right. To provide our support, we've compiled a useful guide where higher education professionals can discover potential solutions to these problems.
Ensuring Continued International Study Through COVID-19
The education world is changing quicker than ever before, through both technological development, globalization and crisis. To remain competitive and knowledgeable on all potential improvements, download our guide.
Inside, explore how HEIs are adjusting to this new normal and the solutions to increasing student engagement, securing international influence and promoting regulatory compliance in any overseas project.
Just click the banner to begin your download.
Related Articles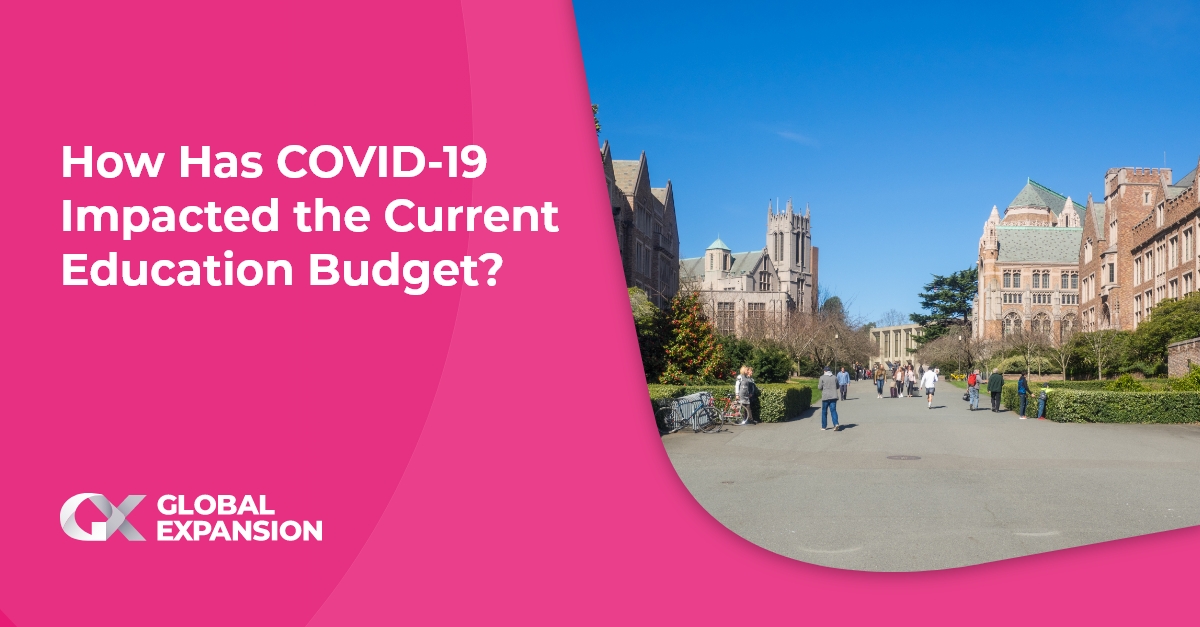 Published on January 12, 2021 , updated on November 14, 2022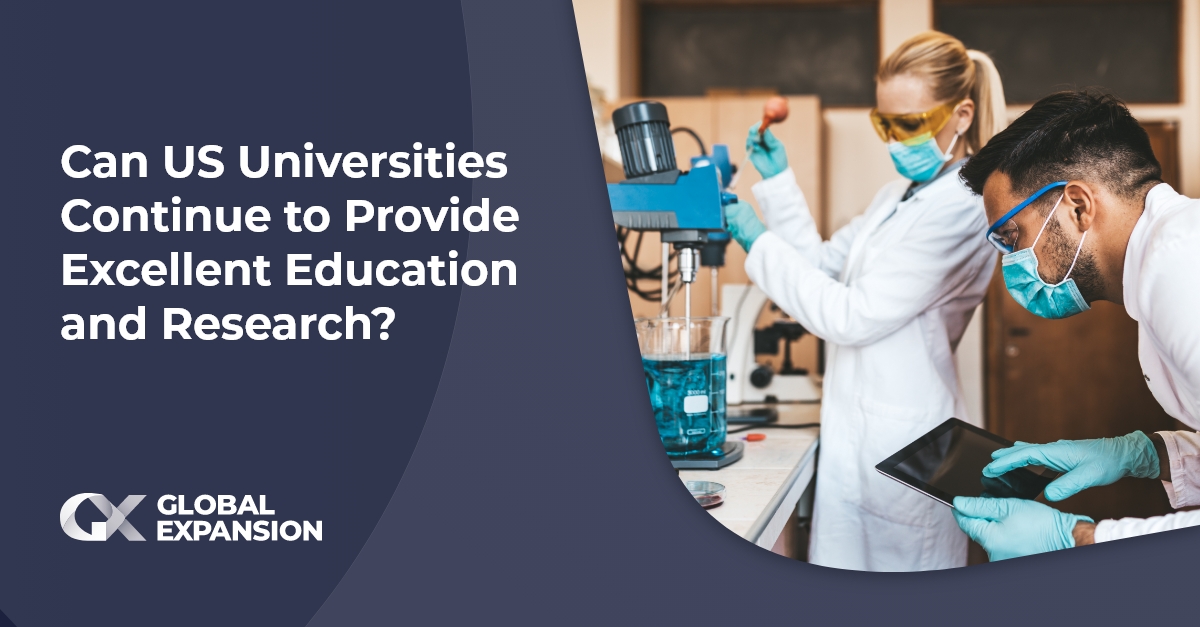 Published on January 12, 2021 , updated on November 14, 2022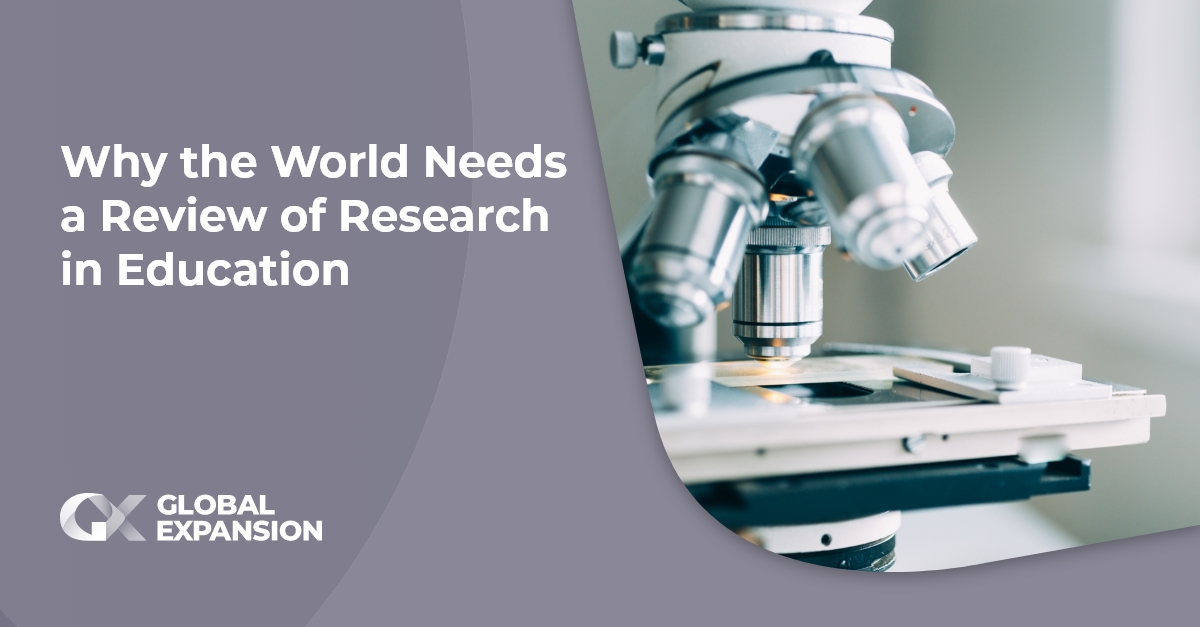 Published on January 12, 2021 , updated on November 14, 2022
Receive the latest GX blog posts and updates in your inbox.