Thinking About Moving Employees to Another Country?
Thinking About Moving Employees to Another Country?
Published On: May 28, 2020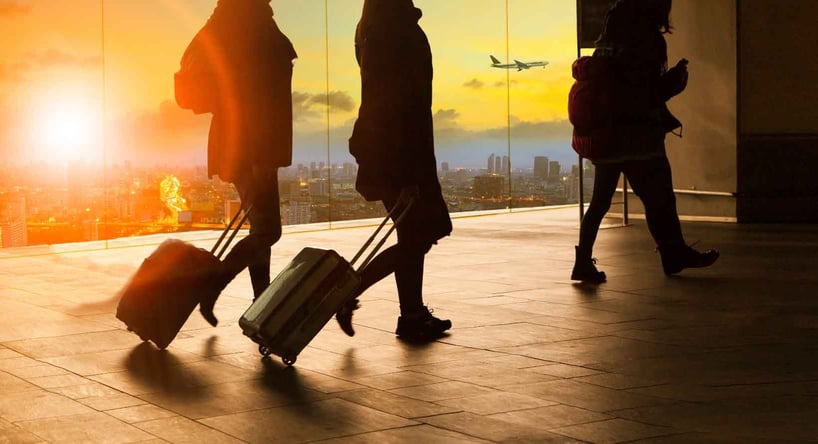 Expatriating an employee is as exciting as it is challenging. As businesses grow, their need for expansion into new territories becomes all the more important. At Global Expansion, we're well versed in the trials and tribulations of moving an employee from one country to another.
So to help, we've compiled a list of the top considerations you need to plan for when moving employees to another location.
Travel and Relocation
Travel routes can be simple or difficult. For example, relocating from the USA to the UK is relatively straightforward. This is due to the ease of travel between the two countries, the shared language and the similarities of culture.
However, moving from the UK to India or China will definitely be a massive change. With some countries, it's not just an issue of how you get there, but how you ingratiate yourself within the country.
Employees and employers should take the time to prepare themselves for the move by engaging in language lessons and cultural training. Also, if you see a dip in productivity from that employee, don't worry - there will always be an adjustment period for them at the beginning.
Tax Considerations
Make sure to identify the tax obligations you'll be under within these new circumstances, otherwise you might be liable for prosecution. Tax and the implications that arise from the varying degrees of legislation that surround it will always be one of your main considerations.
Your business presence will affect your tax rates as you're now under the jurisdiction of that new legislation. With each home and host country, these changes will differ as not only do they depend on where you're located and where you're going, they also depend on the trade relationship between the two.
If an employee becomes a tax resident in another country, the salary you pay them will be subject to relative income tax. On the other hand, there might also be tax and social security obligations for the employee or company in your home country if they remain a tax resident there.
The world would be a simpler place if tax rates were universal. That being said, companies can rid themselves of the hassle by working with a global professional employer organization (PEO) such as Global Expansion to make international tax compliance easier to handle.
Moving Time
Relocation takes a long time. From finding work and living spaces for your employees to shipping and customs (as well as any delays), you could find the process takes longer than anticipated.
However, with the right preparation you can make sure relocation time isn't affected by any internal issues. Start planning straight away, determining what you need to include in your strategy. This could cover:
Transport.
Visas or work permits.
Custom fees.
Accommodation.
Remote workspaces.
You may also have to provide evidence that your company has office space and a legal space in the employee's destination. Here at Global Expansion, we can support you in this process, offering a seamless immigration strategy and implementation.
We also ensure that any expatriation of employees is totally compliant with the destination country's immigration policy. We provide emergency support, strategic deployment planning, immigration audits, help with permanent residency applications and many global immigration services.
Living Costs and Benefits
Living costs are a big consideration for any organization, as they can vary drastically from country to country. An income might have to be adjusted to fit with the needs of the employee within that location.
You must also consider the costs of translation services or even professional security, depending on where the employee is moving too. Online tools such as the Mercer cost of living surveys and Expatistan can be utilised to determine a rough estimate of living costs in specific countries.
Benefits and Compensations
The regulations and expectations for employee benefits and compensations will vary country by country. As such, you'll need to consider these regulations, but also factor in living costs to adjust any benefits accordingly.
For example, if the employee is moving to a place with a high cost of living, such as New York, Hong Kong or Singapore, you'll need to review the compensation packages you're offering to employees.
We recommend reviewing the following:
Grants and stock vesting (as well as any tax legislation that goes hand in hand with them).
Bonuses and commissions.
Base salary per annum.
Extra items like moving assistance or language training.
Culture Change
International markets and moving employees around the globe - both have the same challenge: culture change. This could mean differences in language, behaviors, traditions and even business practices. We've all heard stories about people committing cultural faux pas in countries they're not familiar with - so it's a good idea to think about cultural training for your expatriate employees.
Employees who speak the language and know the market will prove to be invaluable - but that usually only comes with hiring overseas employees. However, it's possible to train your candidates to get as close as possible to the skills and knowledge of a foreign national.
On the other hand, you can hire a Global PEO to act as intermediary between your employees and foreign businesses. Here at Global Expansion, we're experts in expansion processes in 145 countries, so we know a thing or two about global culture. With this kind of knowledge, you're able to remain compliant and culturally up-to-date, ensuring success in your expansion endeavours.
If you'd like more information on why a Global PEO like Global Expansion is the key to continued international growth, you can explore our helpful resource.
Why Work With a PEO? 15 Reasons Why it Should be Global Expansion
In this download, you can read up on the 15 top reasons why when expanding into foreign territory, you should be doing it with the support of a PEO. From ensuring regulatory compliance to offering full employee management in-country, we are here to guide, teach and enhance any and all expansion processes you're pursuing.
Just click the link below to get started.
Related Articles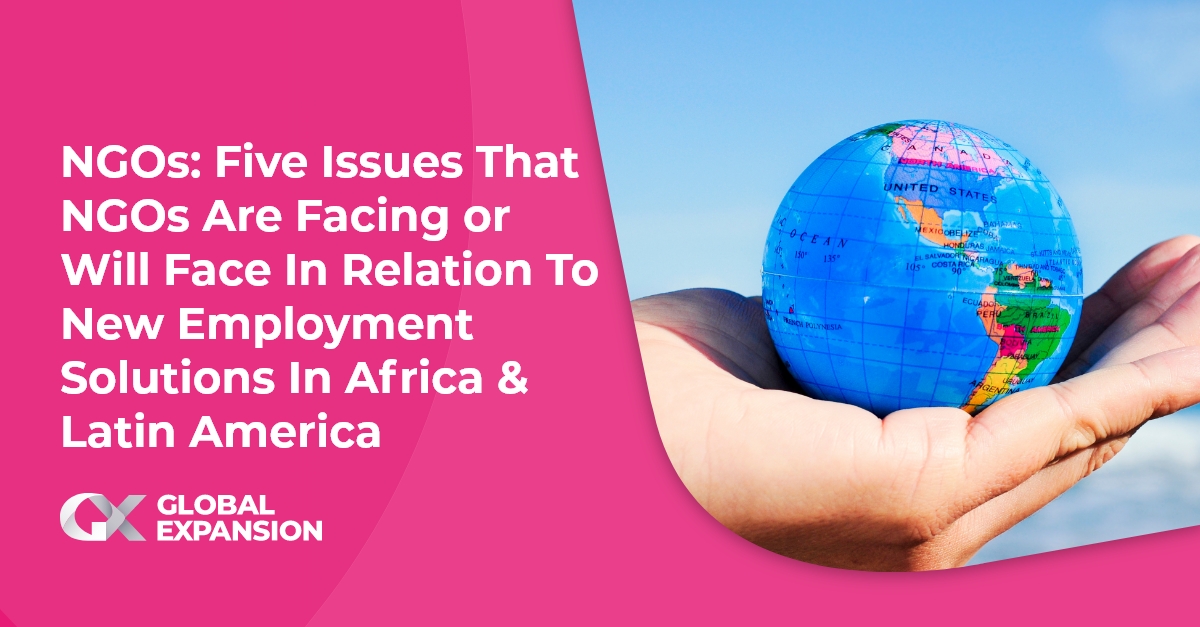 Published on May 29, 2020 , updated on September 26, 2022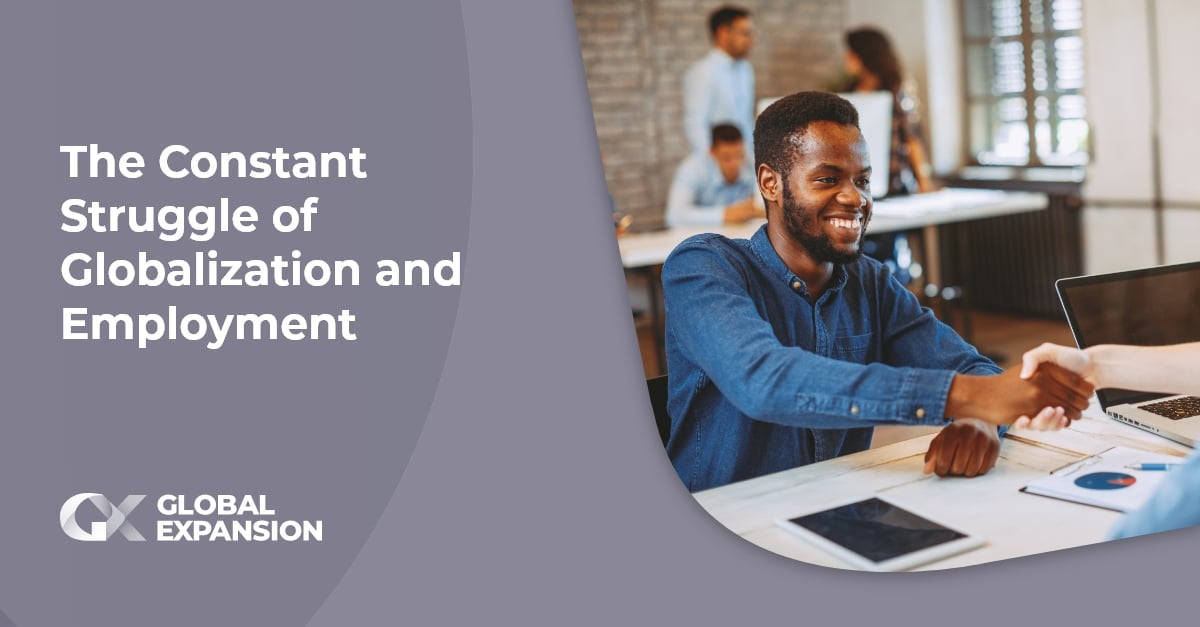 Published on May 29, 2020 , updated on September 26, 2022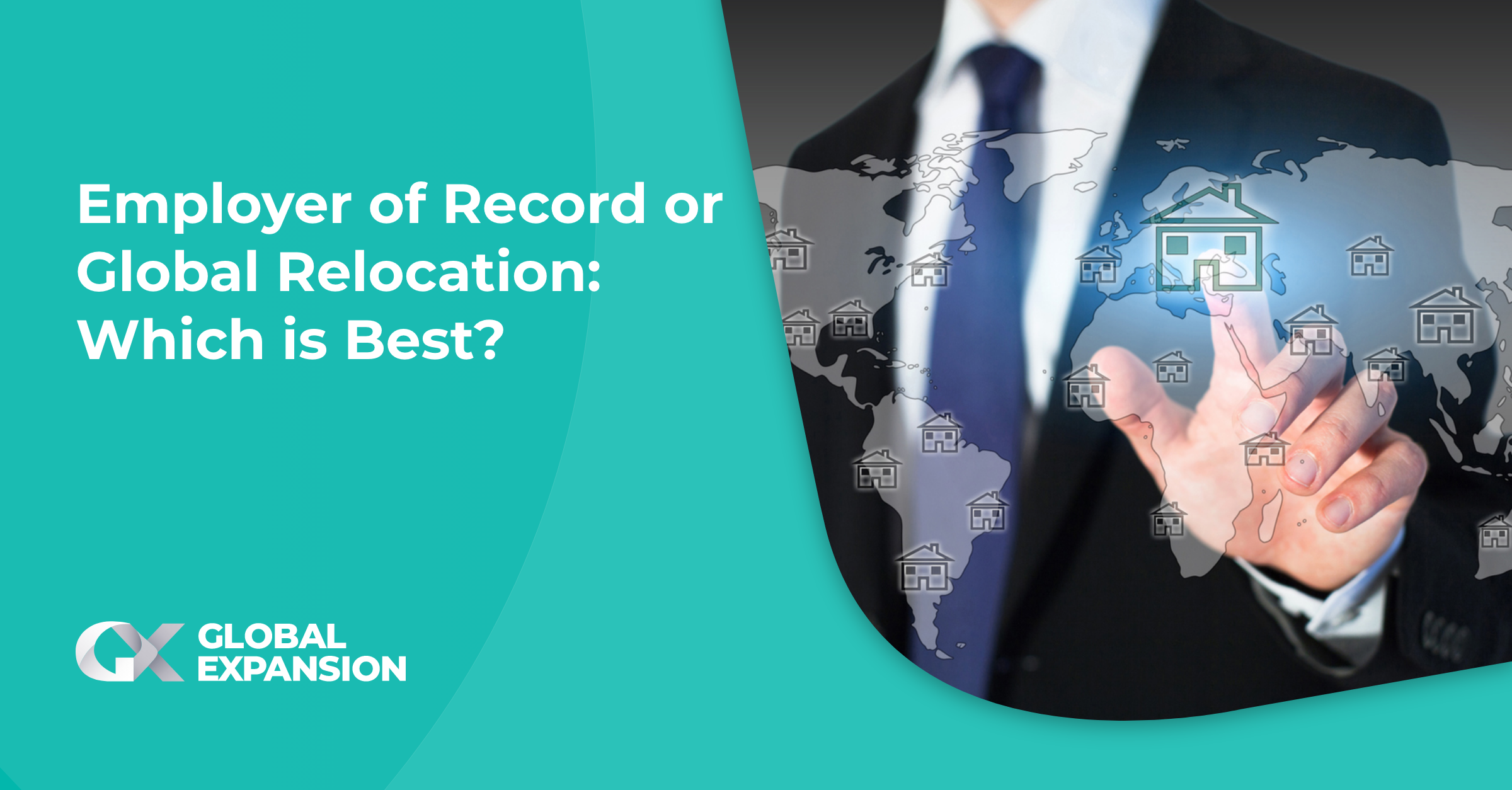 Published on May 29, 2020 , updated on September 26, 2022
Receive the latest GX blog posts and updates in your inbox.