How PEO Services Benefit HR Directors
International expansions can be complicated and time-consuming. With so much to think about, it is easy to see why some expanding organizations turn to experts for support. HR functions are one of the areas a business can outsource - and for good reason.
Foreign jurisdictions have regulatory environments HR teams and businesses, in general, are often unprepared for. Complex and unfamiliar labor laws, cultural practices and legislation await HR teams, which is why Global Professional Employment Organizations (PEOs) are uniquely suited to guiding businesses in their international expansion.
How PEO Services Benefit HR Directors and HR Teams
Global PEOs are not partnered with to replace HR teams. Rather, their role lies in support - a specialized kind that specifically aids in international expansion. Daily administrative tasks are complex enough without the burden of HR compliance during international expansion, so Global PEOs are perfectly positioned to streamline these extra tasks.
These include tasks concerning global payroll, benefit plans, overseas recruitment and employee background screenings. These will be done differently in a foreign country and require an understanding of the legal frameworks present there. This is a lot to ask of an HR team already burdened with their usual day-to-day work.
Better Allocation of Time and Resources
As the Global PEO works to handle and support these new administrative requirements, the HR Director can focus on those bigger picture tasks associated with expansion and ensure their team is not flagging under the strain of new work or confused about the regulatory environment they are dealing with.
With the HR responsibilities of expansion being covered, the HR Director's team can spend more time on the initiatives that support the continuing business goals. The support from a Global PEO provides room to maneuver, allowing HR Directors to strategically place staff on specific tasks related to the expansion at hand or everyday work.
Similarly, HR Directors will have more time to conduct the kind of work that analyzes how the expansion is faring, determining the successes of HR efforts and the overall attitude of the wider organization towards expansion.
For example, HR Directors will have the time to conduct employee surveys to assess a specific department's alignment with the expansion process. If it is discovered the department in question is not aligning as well as they could with expansion objectives or responsibilities, this can be dealt with.
With the support of PEO services, there may not have been the time to conduct this survey, meaning expansion would not have been progressing as effectively as it should have been.
Improved Staff Retention
The more time an HR team can dedicate to ensuring a company and its culture is healthy, focused and has a positive relationship towards expansion, the more likely it is that employees will be highly engaged with the growth process.
More often than not, a company's departments follow the sentiment displayed in HR. If an HR Director and team have the time and streamlined support offered by Global PEO services, they will be engaged with expansion and influence the rest of the company to mirror this.
A knock-on effect of greater engagement is increased retention. This is crucial through growth and is especially important when recruiting and onboarding overseas employees in a foreign country. It will ensure their initial experience with a company is a good one.
Communication and Change Management
A Global PEO will help set out the strategy for international expansion, navigating a business through new and complex legal frameworks that might be completely dissimilar to those present in a home country. While this helps drive success, it also provides clarity regarding expansion and the role HR teams play, which can more easily be communicated to those involved.
In this communication, an HR Director needs to be confident, specific and empathetic, answering any qualms and queries with transparency. Acknowledge the transition from HR compliance requirements in one country to compliance in another will be a challenge. The reason the Global PEO is a partner during this is to make sure expansion goes smoothly.
The right Global PEO will have a robust and comprehensive approach to international expansion, one that is easily followed and clearly communicated to all. This is a big part of the true value of a Global PEO, a value that can be explored in-depth in our helpful resource.
Related Articles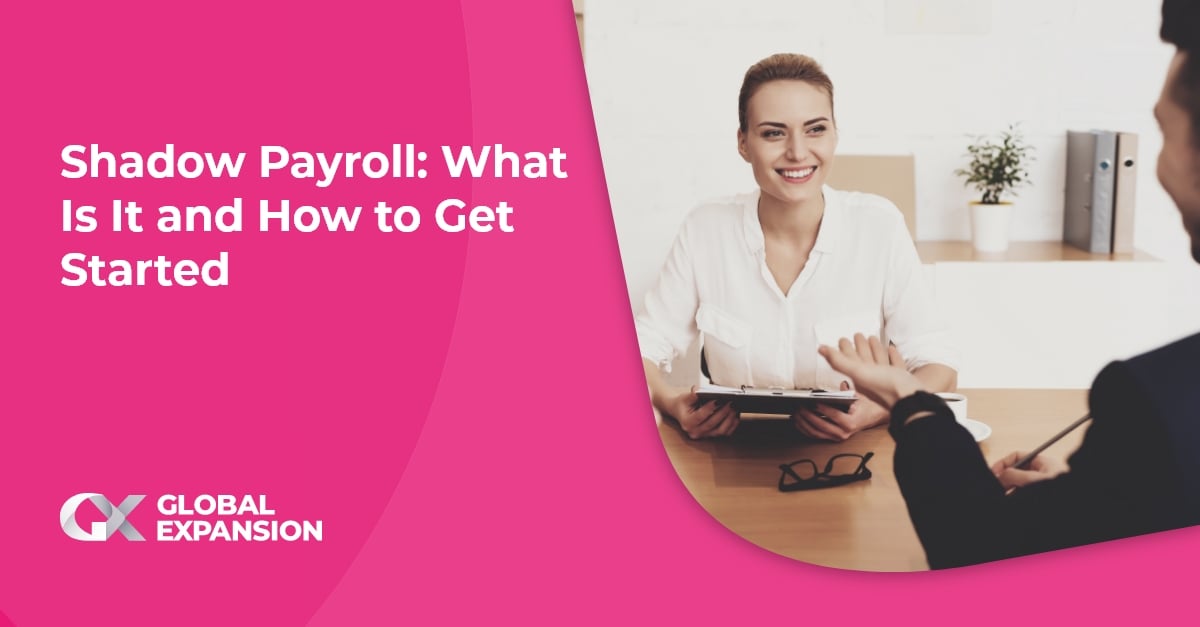 Published on June 11, 2021 , updated on September 26, 2022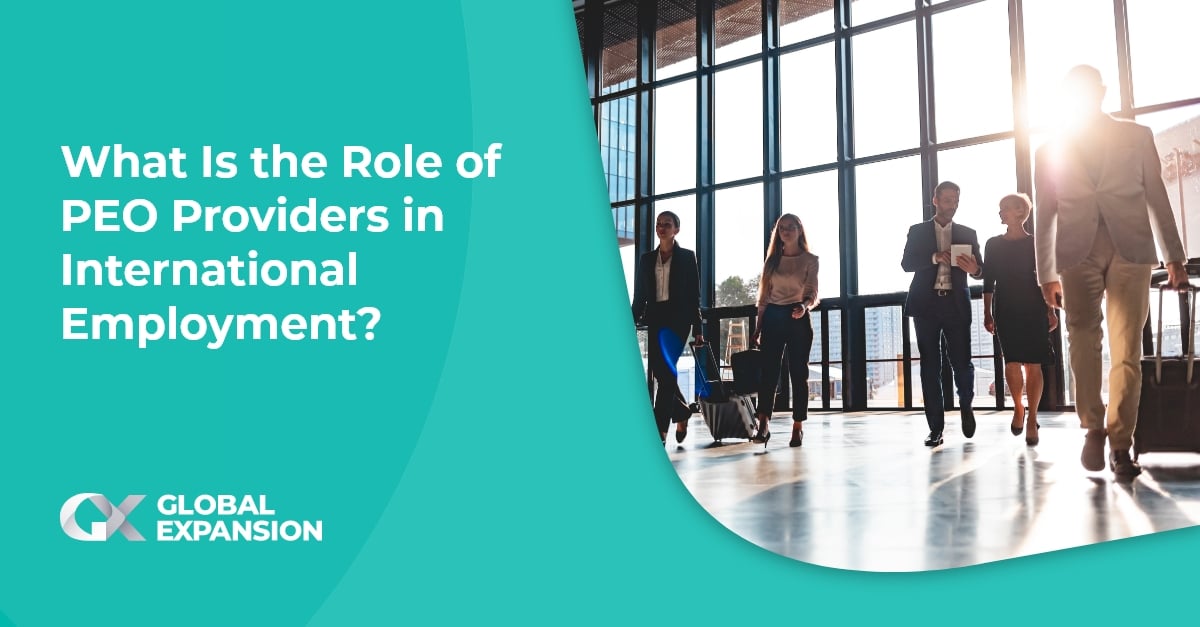 Published on June 11, 2021 , updated on September 26, 2022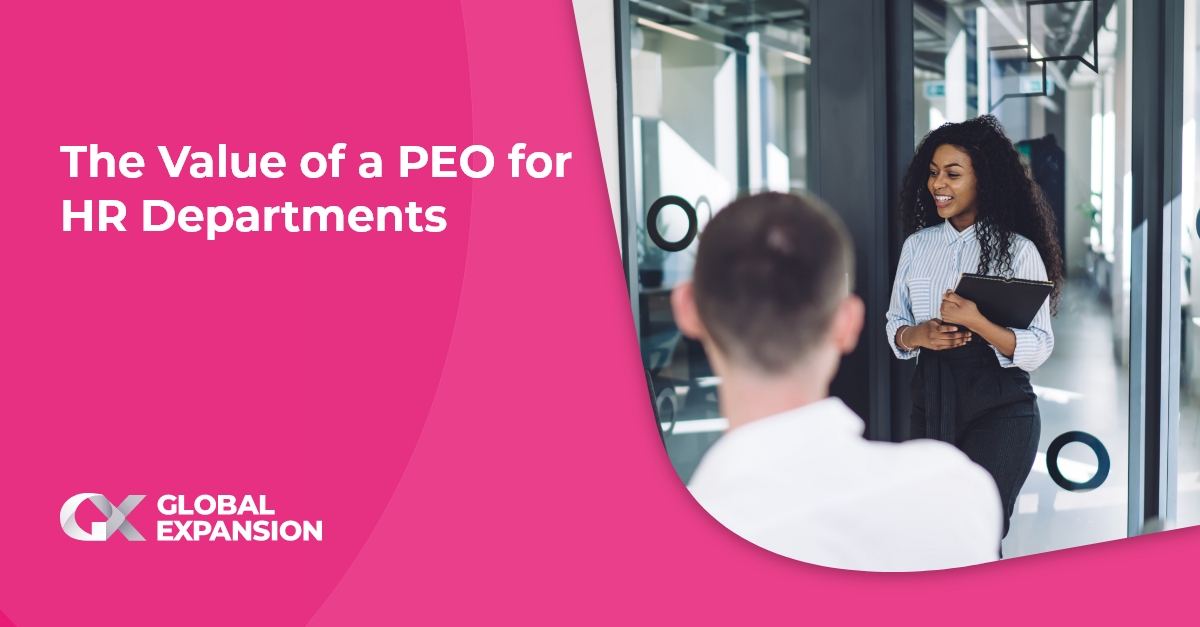 Published on June 11, 2021 , updated on September 26, 2022
Receive the latest GX blog posts and updates in your inbox.