A Guide to Global Expansion: Everything You Need to Know
A Guide to Global Expansion: Everything You Need to Know
Published On: April 09, 2020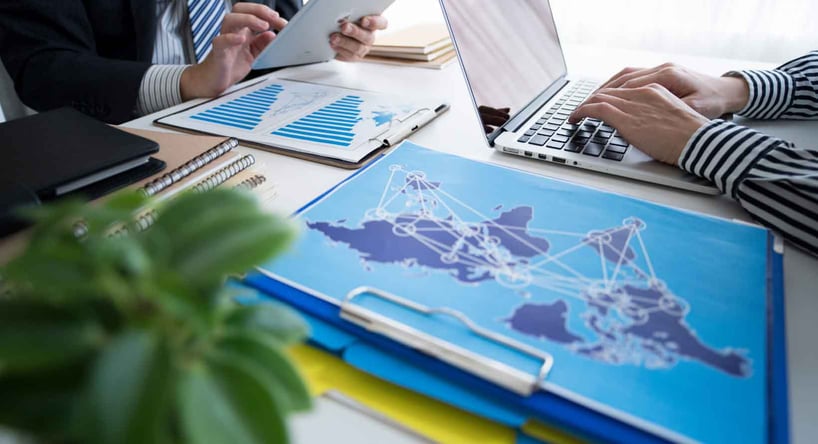 Global expansion is when a fast-growing business takes its operations into lucrative overseas markets. These businesses are looking to reach the next level of growth and they can do this by establishing a presence in new countries across the globe.
Here's everything you need to know about expanding globally and why we're best equipped to help.
Global Expansion Tips and Best Practices
Establish Entry and Exit Strategies Beforehand
Business growth often takes place at breakneck speed because any delay or indecisiveness can lead to your business missing out on fantastic opportunities. This is why expansions sometimes take place as part of ad-hoc strategies that haven't been fully thought through.
Ad-hoc strategies are more likely to lead to miscommunication, problems, and a disjointed team. Before entering or exiting countries, make sure your business has a fully realized strategy in place. The more planning and preparation you do, the more straightforward the process will be.
If your business can enter and exit markets with minimal disruption or delay, then it's far easier to be agile and responsive to market demands. This flexibility reduces awkward bottlenecks and helps to drive growth.
Find the Right Talent
As your business expands globally, you're moving from a local or national pool of talent to an international one. Hire people that are creative and productive and watch as your business not only grows but also innovates.
The more diverse your workforce, the more unique and far-reaching your business becomes. You'll be working with a talented network of individuals whom each bring something new to your work.
However, it's important you find the right people to join your growing business. This can be difficult to do remotely thanks to geographical, cultural, and language barriers. To make the international hiring process stress-free and effective, work with the right global expansion partner.
Be as Agile as Possible
Markets change and consumer demand shifts. Your business needs to be as agile as possible when expanding globally. The more agile you are, the easier you'll find it to make the right business decisions.
Use a Global Professional Employment Organization (PEO) and you can establish a presence in a new country without having to fully commit. This means the recruitment, payroll, taxes, and HR can all be taken care of effectively and compliantly - yet you can still remain agile enough to leave if necessary without being tied down.
Working with global expansion partners allows you to control the steps you take overseas and stay flexible. This reduces risk and lets your business enter new markets, safe in the knowledge that a quick and simple exit is always available.
Do Your Research
Just because two nations share a border, it doesn't mean they share the same recruitment laws, tax regulations, or HR practices. As you enter new countries, you need to fully understand all the subtle intricacies each one brings.
Failing to know the specific tax, currency, and employment laws of the country you're operating in can lead to serious compliance issues. Before entering a new market, make sure you've carried out extensive research so you can work effectively and compliantly.
The headaches caused by a new country's regulations aren't applicable if you choose to work with a Global PEO. They'll have the expertise and in-country partners needed to carry out all of the HR, tax, and payroll work needed while adhering to that specific nation's rules.
Related Articles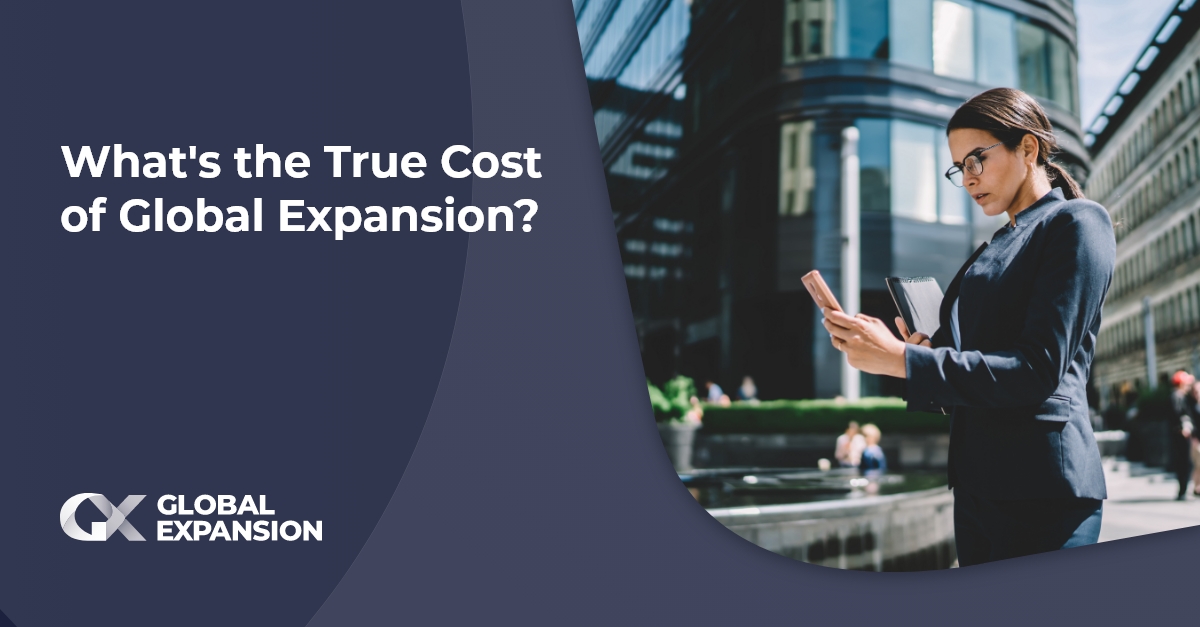 Published on April 10, 2020 , updated on August 8, 2023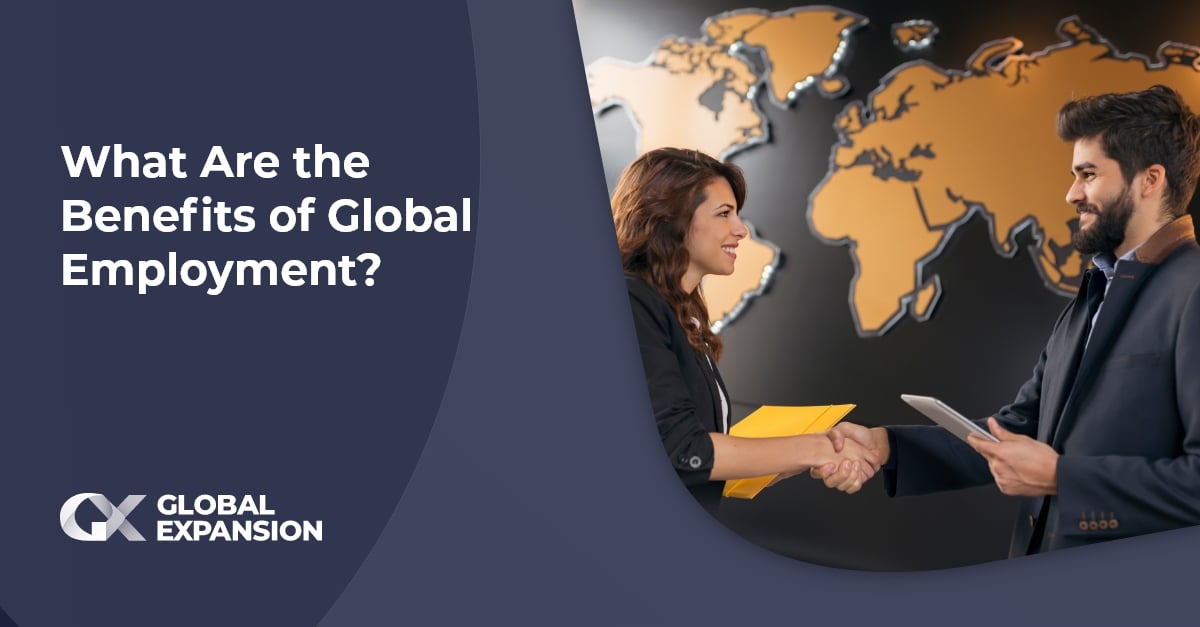 Published on April 10, 2020 , updated on August 8, 2023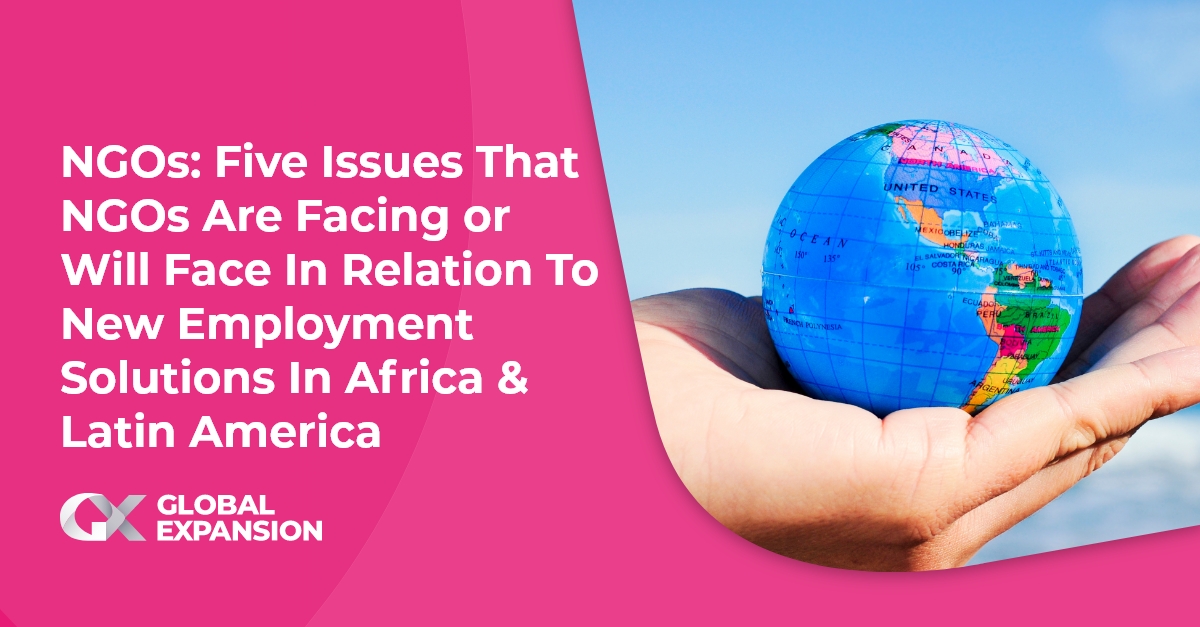 Published on April 10, 2020 , updated on August 8, 2023
Receive the latest GX blog posts and updates in your inbox.