How to Develop an International Business Strategy
How to Develop an International Business Strategy
Published On: June 15, 2020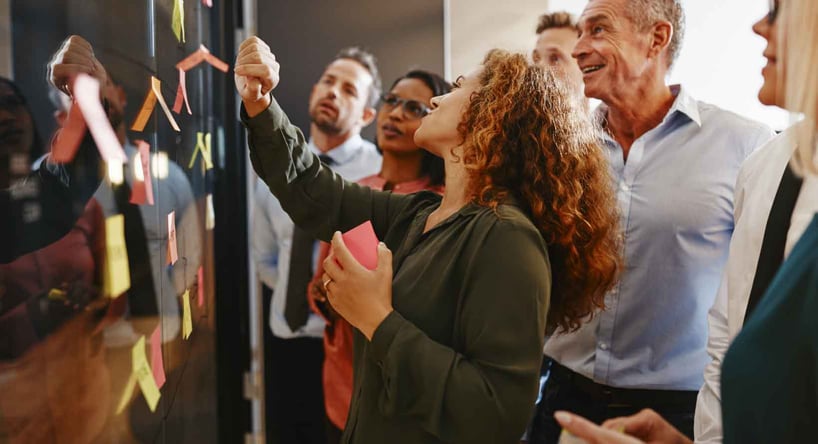 International expansion is the next step for many businesses looking to grow and are in the position to do so. Global markets offer new opportunities for increased customer retention, new distribution channels and improved worldwide brand recognition.
However, it's difficult to know where to begin with this exciting and important decision. To help you develop an international business strategy, explore our recommended steps below.
Research Your Market
Your organization should already have some idea of the location it would like to expand into. This has possibly come from discovering market potential related to the location or you've found a market need you can capitalize on.
If not, consider several markets. There are many options for market research available to you. For example, the International Trade Administration has developed a resource known as the Country Commercial Guides. This is a valuable resource for analyzing market opportunities and conditions around the world.
Seek out multiple sources of information, but also realize remote research is never enough. If you can, attend trade shows in those target markets for research purposes. This also allows you to make local contacts and get to grips with the local culture a little better. This kind of bespoke understanding will allow your organization to further develop its product offering within that market.
Finally, don't neglect to research the local regulatory environment. It's crucial and will ensure a greater chance of continued success later in your expansion process.
Decide on What You're Bringing to the Market
Decide on what your business is selling and determine what makes your company worth buying from. Does your product or service stand out? Is your business model easily distinguishable from similar ventures?
Determine which of your products or services fit well within the new market. If you only have one product, this is a very simple step. But if you have many, you need to decide which ones fit the market's needs. Also, do those products fit the culture as well? Having this knowledge beforehand will help your chances of success.
Set Your Goals
Now your organization has decided on a product or service and you've researched your market, you can use these to begin setting your goals. What do you want to achieve? How many products do you want to sell over a specific period? Your goals must be incredibly specific as they'll be the framework to chart your growth by. For example, you could aim for:
A specific market share.
Sales numbers.
Greater profitability.
Improved cost-efficiency.
Customer retention and growth.
Develop sales goals for year one, year two and so on. Also, consider the time it takes to get to market and the time to meet your first few goals. You also need to calculate when you'll hopefully see a return on your investment.
Make a Note of Any Competition
Local competitions can make or break your expansion process. Without thorough research, you'll fly blind through unfamiliar territory. Competition lets you see what works within a market and then improve upon it.
Researching competition is also one of the best ways of understanding a market because the business models and offerings of healthy competition help to define a market or industry.
Develop the Finer Points of Your Strategy
Consider any marketing campaigns that will be run side-by-side. Similarly, also plan for the following:
Whether you'll hire overseas or expatriating current employees.
Establishing either a physical presence or another type of expansion option, such as an in-country partnership (ICP) or a merger or acquisition.
Any financial regulations that apply to the market in question.
How you'll manage your employees overseas.
Think about your branding as well. Will your organization want to keep it consistent or change it to fit within specific markets that may have distinct cultural differences?
Evaluate Your Infrastructure
A key part of developing an international business strategy is to audit your business capabilities at this moment in time. First of all, determine how financially viable an expansion is for you right now.
If you're pursuing an international expansion strategy in-house, create a team ready and willing to carry the strategy through to fruition. This group needs the skills and collaborative experience to support the process fully. On top of this, determine your failsafe plans. If something goes wrong, do you have an exit strategy or a way of mitigating financial risk?
Finally, when evaluating infrastructure, analyze how effective your business technology is and whether it will hinder your expansion process. Many issues could cause this, such as limited real-time data, lack of visibility or siloed software systems unable to talk to one another.
The absence of an innovative digital structure can slow an expansion process down or stop it altogether.
Create a System for Distribution
How will your business distribute its products or services within the new market? This could come under the remit of franchising or licensing arrangements, but those aren't the only methods. You could also sell through in-country distributors or simply through an e-commerce website.
You could even sell your intellectual property (IP) rights to another business. Each of these comes with its own regulatory guidelines, so you'll need to further research what will apply as each method comes with advantages and disadvantages.
Consider A Partner or Consultant
When pursuing international expansion, it's always wise to consider working with a global expansion consultancy or a Global Professional Employer Organization (PEO). These experts help to ease the stress of global expansion, ensuring compliance and enhancing your regulatory knowledge of a market or locale.
Not only that, but they can also help you to make the most of global talent acquisition and manage your HR processes, freeing up your team for more business-critical tasks. For example, here at Global Expansion, we can get your business set up in no less than 140 countries around the world within days.
They'll take care of all your HR-related tasks involved in your business strategy, ranging from finding and screening the most talented employees to managing payroll in one centralized platform.
We realize global expansion is an important thing to get right and this blog only covers one aspect of the process. If you're looking for a more in-depth look at expansion, read on to discover what our latest helpful guide can offer.
Discover More Expansion Considerations
Our latest guide is a fantastic starting resource for businesses of all types. Inside, you'll find the various methods of growth, the differences between national and international expansion as well as how to mitigate risk within bringing your business into a new environment.
Plus, there's much more that will guarantee you a good foundation of knowledge for beginning your expansion process. Not only compliantly but also successfully.
Click the link below for your copy.
Related Articles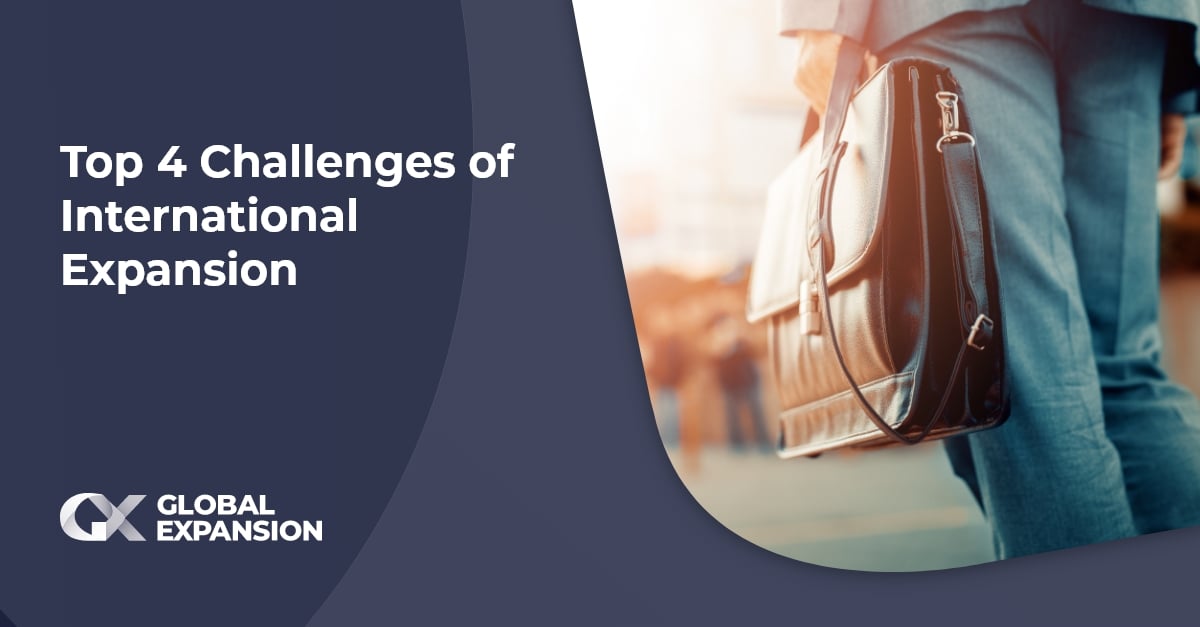 Published on June 16, 2020 , updated on August 11, 2023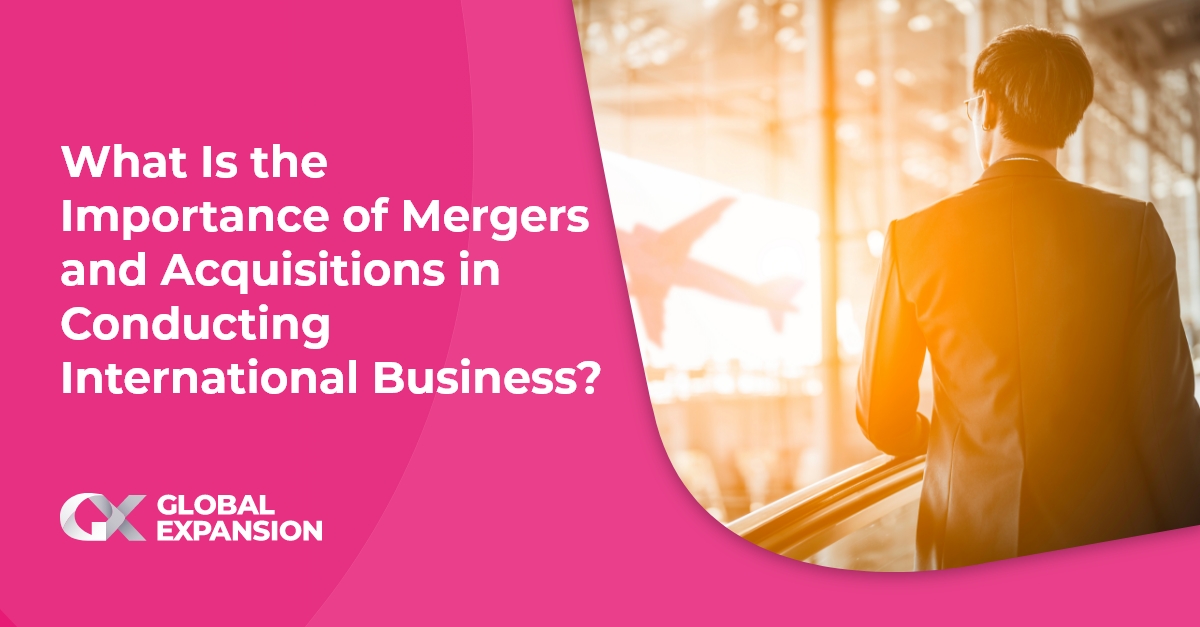 Published on June 16, 2020 , updated on August 11, 2023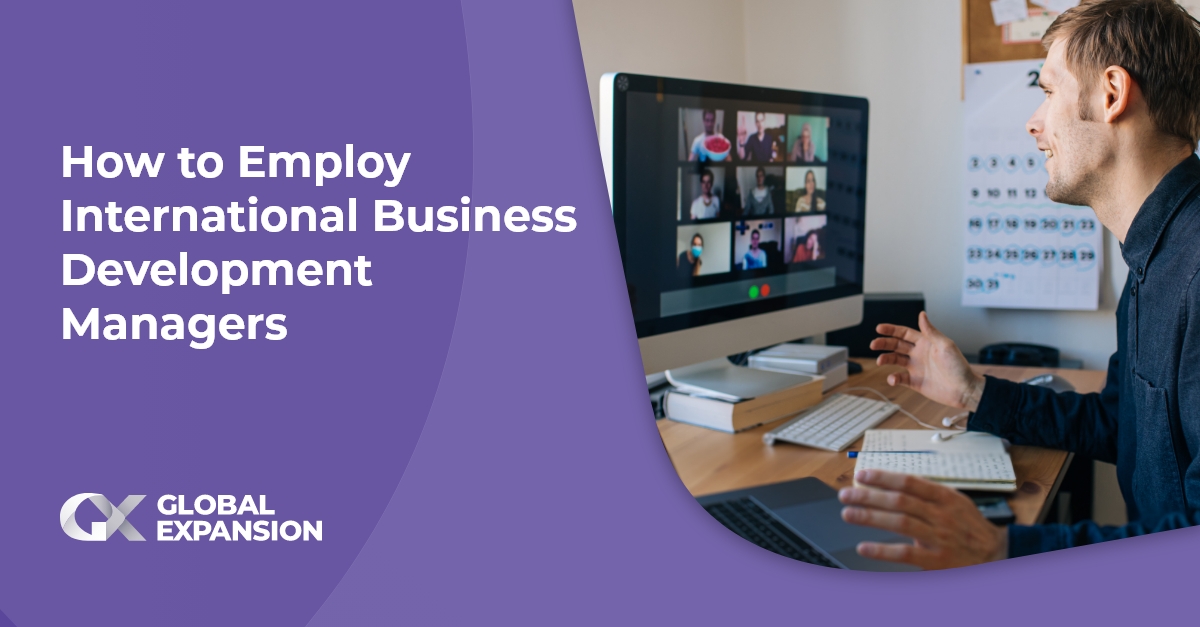 Published on June 16, 2020 , updated on August 11, 2023
Receive the latest GX blog posts and updates in your inbox.