4 Methods of International Business Expansion Into New Countries
4 Methods of International Business Expansion Into New Countries
Jul.13, 2020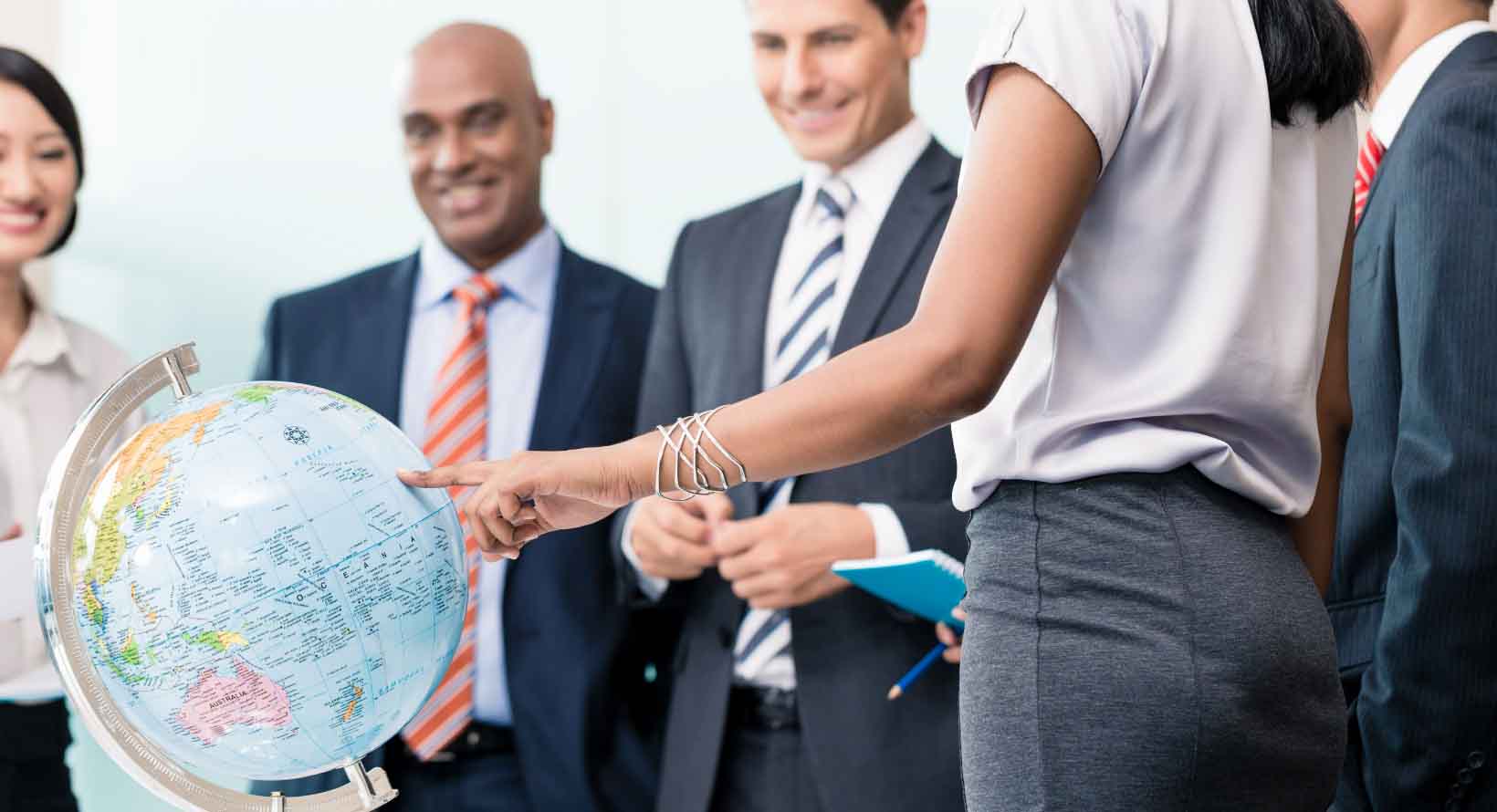 The type of expansion method you choose depends greatly on what you want to achieve. Are you looking at developing a working relationship with an already existing firm? Then you'll want a partnership. Are you in the position to take over a company in a foreign market? Mergers and acquisitions will be your expansion method of choice.
At this point, you may not know what you're looking to achieve and so the different methods of expansion will be potential strangers to you. Read on for more information on the key methods of business expansion.
Method #1: Licensing Arrangements
Licensing arrangements are one of the most common international expansion methods. Essentially, they're contractual agreements between organizations, with one able to use the intellectual property of another. They can be:
Exclusive.
Non-exclusive.
Exclusive for certain areas or use cases.
Pursuing this method means leveraging the experience of an already established organization within a specific location. You're adding your product to the market they've been operating within for some time.
The licensor doesn't need to invest much in this process, as they won't need to establish new distribution channels or manufacturing deals. The most common modes of licensing are:
Private labeling: Where your IP is sold under someone else's name.

Franchising: Organizations can actually operate under your model and name.
While licensing agreements can be low-risk, they can come with a lot of complex legislation because of their cross-border nature. Any legal fees associated with these agreements will always be worth it to fully protect your IP.
Risk Level: Low
Licensing arrangements are fairly simple to set up and easily protected, however can suffer from complex legislation if they are done across borders.
Method #2: Exporting Goods
Possibly the most common method is by exporting goods. You might think this is too generic to be an expansion method, but it's a route that's well worth consideration. It can be a good way of getting your products into a market while dodging the associated costs of setting up a foreign subsidiary. It's also, potentially, the simplest of all the international expansion methods.
This method entails that companies set up contractual agreements with the following:
Marketing Agencies.
Distributors.
Retailers.
Or a mix of the three.
The key issue for this method is how you properly market yourself for new customers. Their wants and needs might be different from the customers you're used to dealing with, so your marketing model and message will need to be tweaked appropriately.
Exporting is also a significant investment, with transportation costs being potentially high. Your distribution channels are also at the mercy of environmental or geopolitical issues. There are also tariffs to contend with, so while this is a low risk method, it can end up costing a lot.
Risk Level: Low
A common expansion method. Costly if affected negatively by external factors.
Method #3: Partnerships
Common purposes, mutually-beneficial goals - a great way of achieving these is through partnerships. However, they need to be done right.
First of all, determine the potential value of a partnership. How much success could a partner bring you in a specific market? Are they already set up there? Are they familiar with the territory?
For smaller firms that may not yet have the capital ready to invest in solo expansion projects, partnerships represent a potentially lucrative and easy way of entering a market. Partnerships help to bridge the gap between markets and ease regulatory differences.
Similarly, they can help both companies grow, especially if they operate with similar values. On the other hand, partnerships can mean you'll need to make compromises. There may end up being a lack of control within the process for smaller businesses. That's why you need to pick your partner wisely.
Risk Level: Medium
A great way to enter a country with a firm hand to guide you, but you're at risk of being pushed around by your partner.
Method #4: Mergers and Acquisitions
This is where two organizations merge or one consolidates another. As the world becomes increasingly digitally connected, so too has the number of mergers and acquisitions risen.
If you've got the capital, it can be a fairly quick entry to a market, especially if you're taking over a previously established business, as their infrastructure becomes yours. However, they can be expensive and are greatly affected by interest and exchange rates. That being said, if the acquiring firm comes from an area with a stronger currency, the acquisition can be cheaper to achieve.
Mergers and acquisitions can guarantee a quick entry into a new market. However, they're very risky, with between 40% and 60% of these processes failing to increase the market value of an organization.
Risk Level: High
Although they come with a big pay-off, it's incredibly difficult merging two companies with different models and cultures.
Our Secret Method: Global PEO
Working with a global professional employer organization (PEO) comes with a lot of benefits. These are expansion partners specifically set up to help businesses like yours take the first step into the global marketplace.
They offer the right knowledge on the financial, regulatory and cultural worlds that you'll be entering. For example, you may want to expand into a country within the EEA but don't know which one is the most advantageous. You also may not know the costs of creating a subsidiary within a foreign market - costs such as real estate, tax and employee onboarding.
PEOs provide this information as they're experts in expanding internationally. They help create and retain compliance as well as aiding in overseas employee management. For example, here at Global Expansion, we can act as an employer of record within foreign territories, managing your contracts and arranging salaries and benefits.
A PEO can also help to manage taxation. They can do this at the source, meaning your tax - that supports medical, maternity, disability or life insurance - will also be compliant with the regulations of that specific country.
Through iterative sprints designed specifically with your company's infrastructure and business needs in mind, a solid expansion process can be pursued. This will all be done in alignment with your predetermined expansion goals.
Another benefit of this method of business expansion is that the right PEO will help to revamp your digital strategy. From analytics tools to enhanced communication to real-time data, they'll use the right software to ensure your expansion process is running smoothly and compliantly.
Risk Level: Low
Global PEOs are experts on global regulatory knowledge and represent an innovative foundation for expanding into new territories.
International expansion is much more complicated than most people realize. There are many things to consider, from global payroll management to international regulatory compliance and even cultural implications. For more information on these important considerations, we've created an in-depth guide you can download.
Discover More Information on International Expansion
You've seen the growth options and you've been shown a small insight into the benefits of working with a global PEO, however, expansion is more than just a method. It covers a lot of small details that most people miss. To help you get to grips with international expansion as a whole, download our guide. From risk mitigation to expansion considerations and more, it will help you on your way to cornering new foreign markets.
To get your copy, simply click the link below.
Receive the latest GX blog posts and updates in your inbox.