Top 4 Challenges of International Expansion
Meeting the challenges of international expansion is crucial. Without the right preparation, any hopes of growth within an unfamiliar market will be impossible. Companies need to define their business case, determine a customer type to target, research the regulations involved and create a strategy to follow.
We've listed the main four that will have a direct impact on the success of your expansion strategy, as well as given advice on how you can plan for them.
1. Risks To Your Supply Chain
Operating a supply chain that spans national borders is a big challenge. The intricacies of imports, exports, shipping and operational logistics are affected by international laws, trade deals and other complex legislation.
For example, if you're shipping goods from North America to Europe, you have to deal with both cost and time - plus the risk of environmental factors.
International expansion is not something to be rushed. You need to take the time to develop a solid strategy for your supply chain and any changes that may affect it in the future. For example, you may find yourself contending with a competitor who can fill the shelves quicker than you can because they source their materials from a closer place.

Supply chain strategies aren't a one-size-fits-all process. Your organization needs to develop them relative to the location you're expanding into. This means getting an understanding of local trade laws, common external influences and local material sources.
2. Talent Acquisition and Onboarding
Acquiring or retaining talent is a big part of international expansion. Talented staff provide a foundational knowledge base, influencing success within a certain region. Without experienced employees acting as an anchor within that locale, your expansion process might run out of momentum. This is especially true within any mergers or acquisitions venture.
Hiring staff on the ground is also a challenge - involving a unique onboarding process that you might find difficult to implement as it's carried out remotely. Hiring staff involves increases in overheads, a range of HR responsibilities and ultimately, the creation of trust. When hiring overseas, you don't have the same access to these individuals, making it harder to gauge whether they're a good fit.
It's easy to forget, but hiring a top team is absolutely essential for any further business success. You may want to consider working with a global professional employer organization (PEO), who can aid you with finding new talent and remotely onboarding them.

3. Compliance Issues
Another challenge of international expansion is tax and compliance. Operating in more than one country means dealing with more than one set of business regulations. Taxes, fees, trade tariffs - these are obstacles that need a keen eye and experience to operate compliantly with.
Organizations also need to be well aware of any specific trading standards that apply to their procedures. Failure to comply with the necessary regulations can halt your expansion and create possibly detrimental additional costs for your business.
What this means is that the proper research and the correct due diligence has to be undertaken. Again, this is something that a Global PEO can help you with as it's their job to keep up-to-date with varying international regulations.
4. New Market Competition
Similarities in services, products and business models can create fierce competition between organizations. If you're expanding into a new market, have you considered whether there are any companies who offer the same as you? If so, the challenge is to differentiate your products and services enough to remain competitive or even gain an edge.
Similarly, you're having to deal with two separate sets of regulatory, payroll and transaction obligations - whereas the competitor may only be working in one. It's a good idea to prepare yourself by providing a unique service to your new market, as well as developing good working relationships with local businesses, shipping companies, material suppliers and other organizations that can make or break your supply chain.
Try and develop a working knowledge of the market you're in. This may require external input or hiring talent from that market itself. Through this, you can gain the sort of knowledge that you might have otherwise missed, giving you a better understanding of what that market is looking for.
These are only the main four issues - you also need to consider any barriers of language and culture, HR complications and obligations, immigration and employee screening. As we mentioned previously, you might want to consider working with a Global PEO, such as Global Expansion. If you'd like to see what Global Expansion offers, explore our guide to PEO services.
Global PEOs and Ensuring Successful International Expansion
Our guide covers the top 15 reasons why organizations looking to grow in new markets they're unfamiliar with should consider working with a global PEO. A PEO has the bespoke knowledge and experience to get any organization through the challenging process and support them in their continued growth.
Just click the link below to learn more about PEOs and what they offer.
Related Articles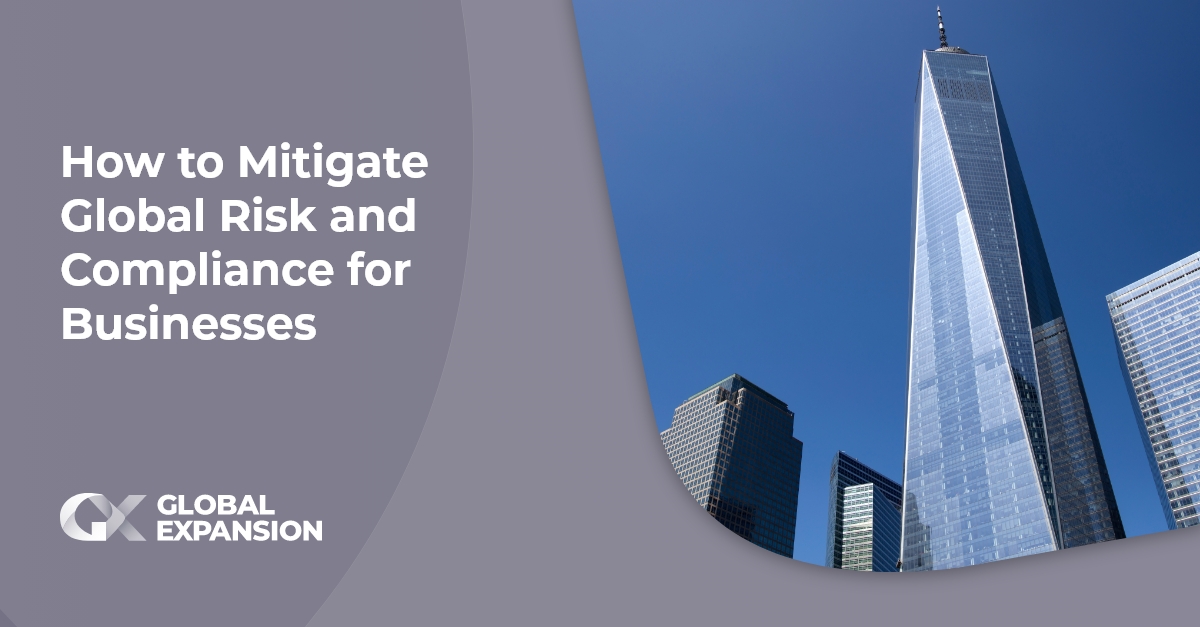 Published on May 15, 2020 , updated on August 11, 2023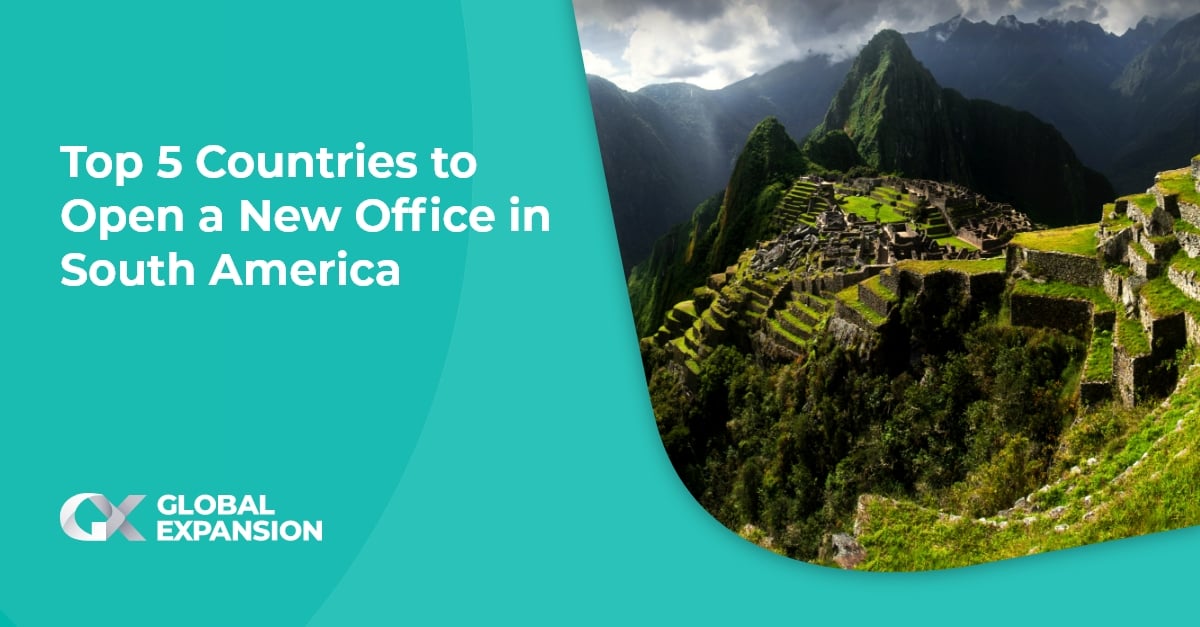 Published on May 15, 2020 , updated on August 11, 2023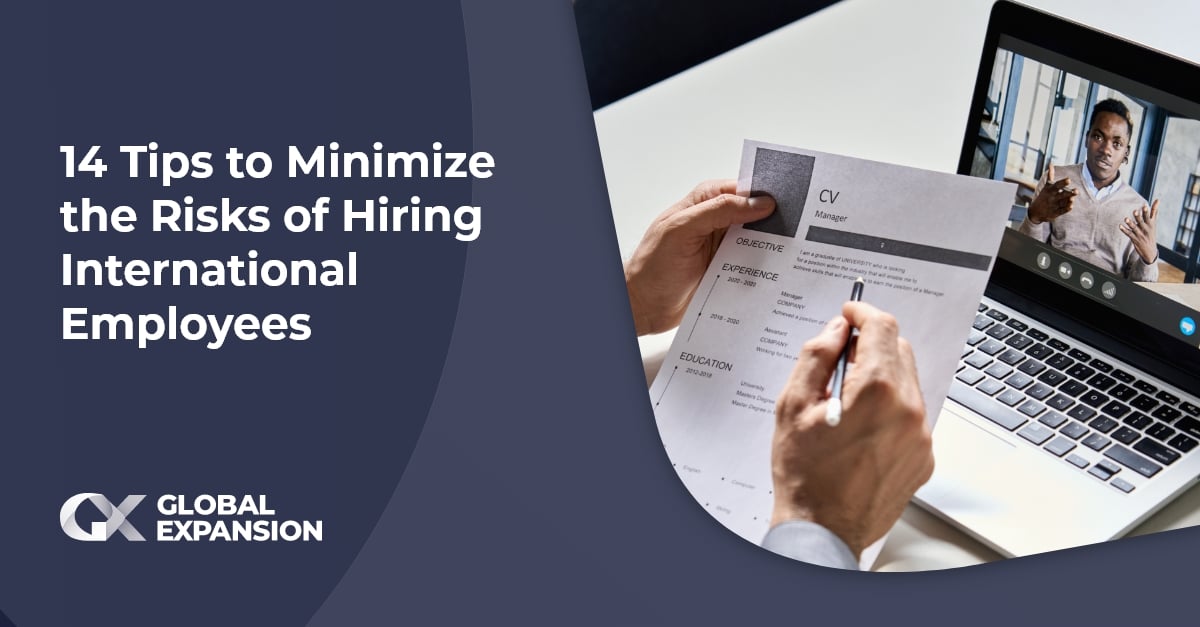 Published on May 15, 2020 , updated on August 11, 2023
Receive the latest GX blog posts and updates in your inbox.