14 Tips to Minimize the Risks of Hiring International Employees
14 Tips to Minimize the Risks of Hiring International Employees
Published On: August 03, 2020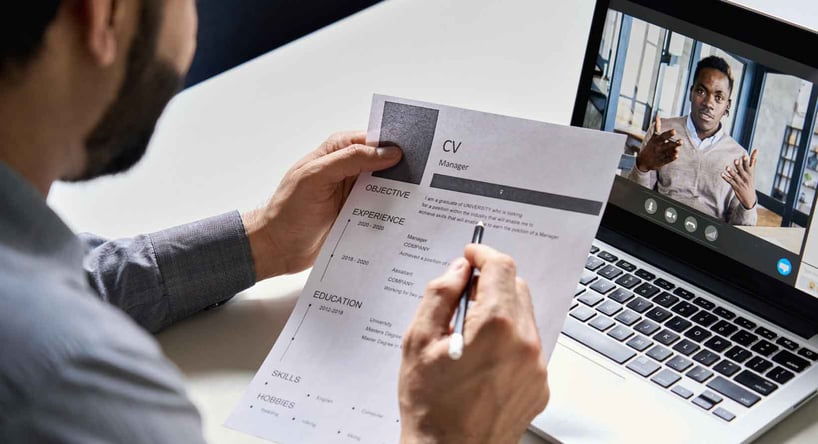 Hiring international employees is uncertain territory. Hiring in your home country can be difficult, but overseas you also have to contend with things like cultural differences or language barriers. These can be big obstacles, but they don't have to be. If you're proactive with your hiring process, it can be smooth sailing into international waters.
Here are 14 tips to minimize the risks of hiring international employees.
1. Develop a Clear Hiring Process
Without a clear hiring and recruitment process, candidates can be left unsure about the job responsibilities and contracts. It's a worst-case scenario if you begin to onboard someone and then realize they're not right for the role.
Furthermore, the staff involved in the hiring process also need to know their roles in detail. Even if it's just one or two people taking charge, roles and responsibilities need to be clearly defined.
2. Be Locally Flexible
For businesses hiring cross-border, it's worth maintaining flexibility. Different countries have different legislation when it comes to hiring and what the employer is obligated to do and provide.
This means you and your team must work with a degree of flexibility when it comes to hiring international employees so that you can minimize any associated risks - especially when it comes to hiring laws.
3. Draft the Perfect Job Description
Work as a team to draft the most detailed job description for potential new hires to peruse. Does it go into all the responsibilities? Does it display the skills needed for the role? Does it detail the kind of person you're looking for?
The more information you include from the beginning, the more viable candidates you'll get inquiring about the position. This decreases any risk of a bad or ill-suited hire, saving you time, money and resources.
4. Practise Good Communication
Work on keeping up the communication between those involved in the hiring process and potential employees. Keep to a set timeline of communication so that new hires aren't left wondering when they'll be contacted.
Part of this includes explaining the hiring process and, if they've got to a certain stage, what will potentially come next. It's best practice to make candidates aware that you're invested in them, even if they're ultimately unsuccessful. This helps to keep candidates interested and means you won't suffer from wasted time.
This is especially important if an unsuccessful candidate decides to publicize their experiences, which could negatively impact your brand.
5. Choose the Right Interviewers
Interviewers should be high-ranking employees who ask the right questions. It's no use having an ineffectual interviewer. Think about including interviewer training within senior or management development programs. This kind of training will help you get to the core of a candidate and discover whether they're the right fit for your growing brand.
6. Check Referrals
When it comes to hiring overseas, referrals can be key bits of information. If an employee has referrals, especially from another similarly-sized, well-known organization, they're much more trustworthy than those without.
7. Ask as Many Questions as Possible
This is important - ask as many questions as possible until you feel comfortable. If you're not satisfied, ask some more. Being thorough in the international hiring process is the best way of ensuring your new hire will enhance the company and not end up being a liability.
8. Explore Any Weaknesses
Weakness in a candidate doesn't necessarily mean they're not right for the job, especially if it's an entry-level position or a new way of working. Situations like these will always require learning and remember, no one is perfect.
Weaker areas or a lack of a certain skill isn't a negative per se, more so an area to be improved upon. The main thing you have to ask within the hiring process is: Do their strengths outweigh their weaknesses?
9. Consider Their Personality
On a human level, a team needs to get along - especially if there are cultural differences associated with hiring cross-border candidates. A good personality fit can go a long way. A person could be exactly what you need in terms of experience and skillset, but a terrible addition to your company culture, so it's worth assessing their personality as well.
This can help minimize the risk of poor communication, inefficient work and HR issues.
10. Remember Background Checks
Background checks can really help you determine whether a potential employee is the right one for you. They allow you to see any information the candidate might have intentionally left out, which could be critical within the hiring process.
If you decide to work with a Professional Employer Organization (PEO), a group created to help companies like yours set up and hire within another country, they can conduct these background checks for you. It's likely that you might not know how to implement them for an international hire, so a PEO can take that stress away from you.
11. Involve Your Corporate Risk Manager
If your organization employs a Corporate Risk Manager or has someone responsible for that type of work, make sure they're fully involved with the hiring process. It means they can analyze risk throughout the process and make the hiring team wary of any potential dangers.
12. Conduct a Test or Trial Period
Offering a test or a trial period is a great way of determining whether potential employees are the right fit. It can minimize future risks and also get a feel for what their work is like. But remember to offer them hourly pay as an incentive. It also helps to make onboarding easier further down the line.
13. Be Bold and Rigorous
You're expanding into new territory because you're serious and successful. The hiring process should represent this. Demand the best from potential candidates and you'll attract those willing to go the extra mile.
Being bold, thorough, rigorous and compelling when hiring international employees can be the difference between hiring those who'll work and those who'll truly work for it.
14. Analyze Global Hiring Laws
Potentially the most important thing about hiring overseas is remaining compliant within your hiring process. As we've mentioned, each country has its own laws and legislation when it comes to hiring, so you need to keep up-to-date with all the information out there. Doing this will ensure you can remain compliant and risk-free within your growing overseas venture.

It's worth considering working with a PEO to fully capture this, as they've got the knowledge and expertise when it comes to international expansion and how to stay compliant. For more information on what a PEO can do for you and general guidance on international expansion, download our guide.
Expansion Considerations for Rapidly Growing Businesses
From growth options to compliance advice, considerations for your business expansion and how to mitigate risk, our guide explores many topics that revolve around the exciting process of international expansion. If you're beginning your expansion process or have already developed a plan, this guide is the one for you.
To get a copy, click the banner below.


Related Articles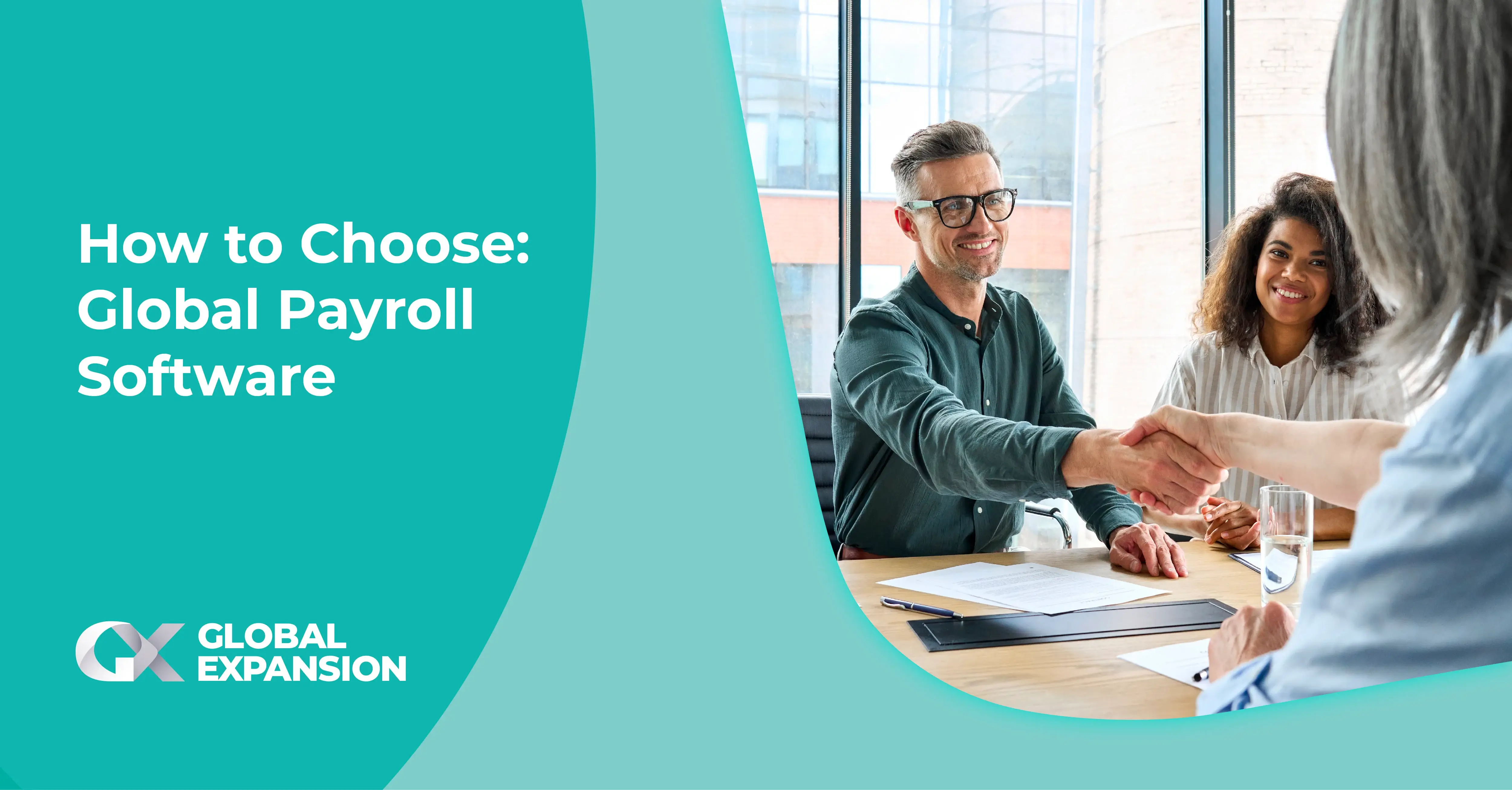 Published on August 3, 2020 , updated on September 26, 2022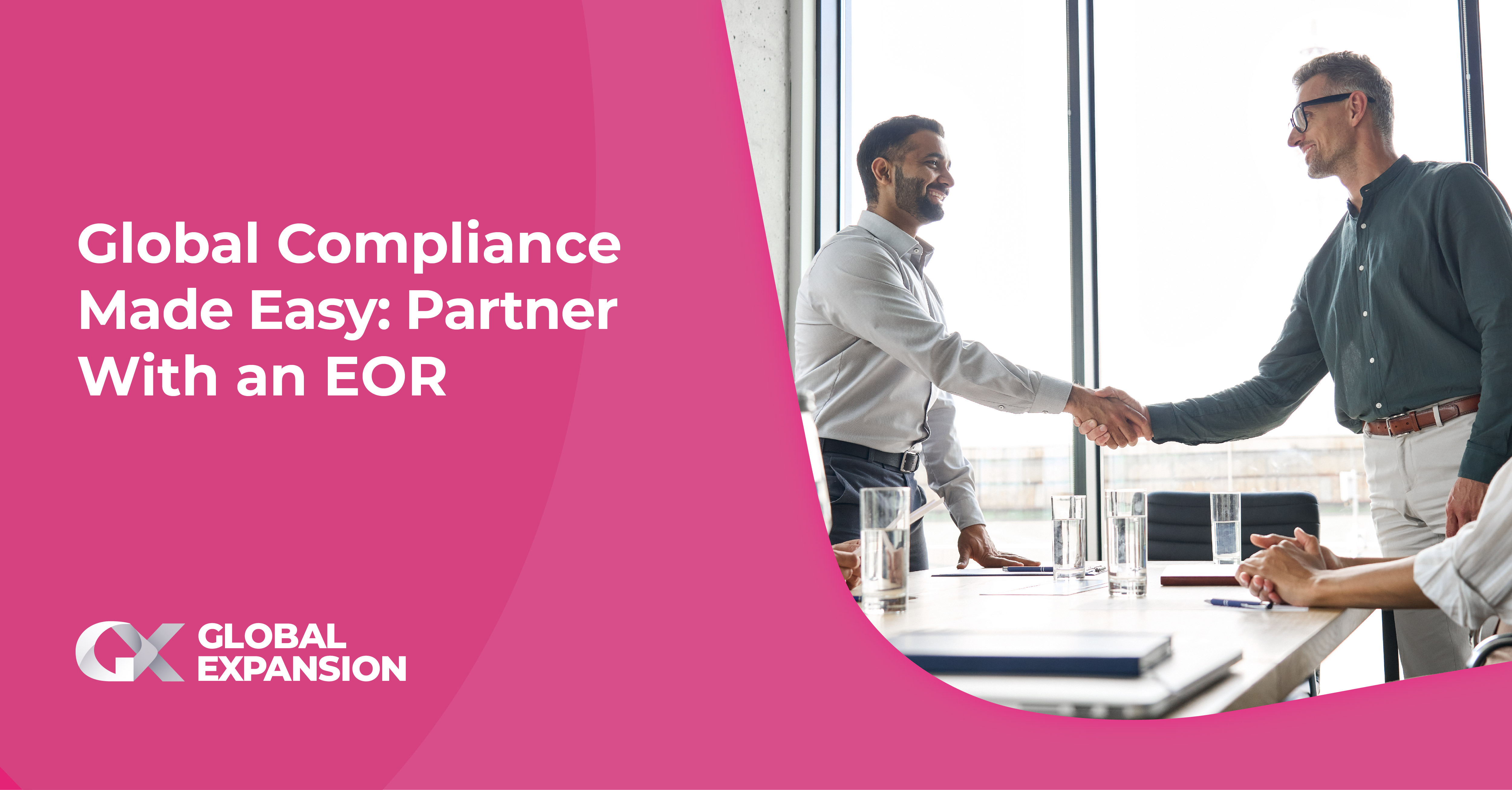 Published on August 3, 2020 , updated on September 26, 2022
Published on August 3, 2020 , updated on September 26, 2022
Receive the latest GX blog posts and updates in your inbox.