5 Key Benefits of International Business Expansion
5 Key Benefits of International Business Expansion
Published On: July 03, 2020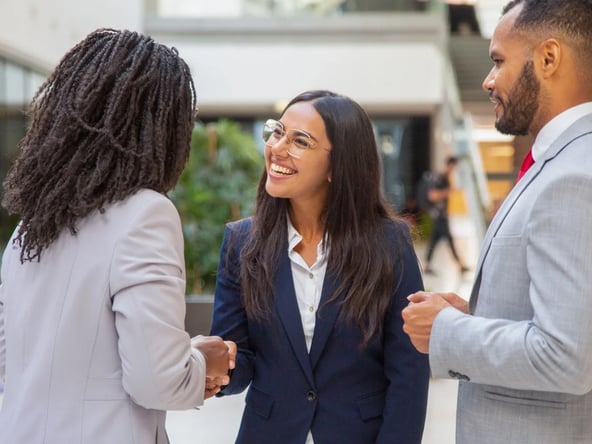 As economies develop across the globe, there are more and more potential goldmines that spring up for growing businesses. International business expansion is the route to accessing these new, exciting markets and capitalizing on their returns.
So what are the specific benefits that can only be found in a successful international business expansion? Here are the top five benefits of the process.
1. Benefit From Global Talent Acquisition
With new markets comes new talent. You may have experienced difficulties hiring in your domestic market in the past. Hiring within international markets represents the next step of business development.
On top of that, you're also getting the potential of a multilingual employee (opening further doors), more business contacts, new perspectives and even different skill sets. Overseas hires can help to make sense of intricate cultural nuances and help to navigate the barriers of language and etiquette.
International employees are the best way of gaining a first-hand understanding of a new market.
2. Make Use of International Financial Incentives
Developing markets want to attract foreign businesses. To do that, governments provide financial incentives for expanding businesses. For example, in India (one of the fastest-growing tech markets in the world), corporation tax was cut down from 30% to 22%.
Some countries even operate corporate tax deductions in specific circumstances. For example, in Malaysia, local companies pay around 19% after deductions and multinational organizations pay 17%. This is roughly half of what corporations in the U.S. pay.
You may ask "How can I find out about these benefits?". It's a valid question, as many financial incentives (and also regulatory obligations, such as corporation tax) can be confusing or difficult to discover.
One way to help yourself here is by working with a Global Professional Employer Organization (PEO). They're groups of experienced professionals specifically there to help companies expand into foreign territory and so have a good working knowledge of these kinds of specifics.

3. Develop New Sources of Revenue
Imagine you've cornered the market in your home country and you'd like to expand, trying to gain more revenue with a different product. However, there's already another well-known organization who are trusted for that specific type of product. Making an impact with that kind of competition may take a lot of time and resources.
On the other hand, an international market may represent an easier opportunity to develop that new revenue stream. When you evaluate a new market, you can find opportunities to diversify your product or service portfolio, then adapt your business model accordingly to represent a new way of operating within that country. This in itself could even make for a smoother and more cost-effective operational process.
There's a wealth of new opportunities out there. A market in Singapore may desire completely different products and services than a market in North America. Because of this, the methods of expansion associated with each market will also be different. While international expansion like this does represent a lot of research, it also has the potential to fill a gap in your revenue streams that you can't do in your domestic market.
4. Create a Better Brand Image
Another key benefit of international business expansion is the ability to increase your credibility amongst a global audience. The most successful companies can trace their success in part to establishing a trustworthy relationship with a wide audience. Not only will this help your expansion to be successful, but it also future-proofs your company, guaranteeing that first-time buyers will become repeat customers.
Establishing this credibility requires a number of things to happen, which can be seen as benefits in themselves. First of all, a business needs to understand a market intuitively - this will grant you unparalleled local knowledge. Secondly, you need to create a market strategy that communicates your brand to a new audience - this helps you with your long-term marketing goals and begins to draw in an audience.
Finally, you need to provide accessibility to your potential customers. This means a strong web presence, good customer service and networking. All of these things, when combined, guarantee a stronger basis for future success.
5. Beat The Competition
Where success in a domestic setting will set you apart from any competition, success on the global stage only widens the gap. International business expansion allows you to develop new relationships, gain new customers, corner markets and develop your brand recognition.

On top of that, as you'll be seen as a credible and successful company, you'll be more attractive to new talent looking for jobs and opportunities. Whereas for some businesses, international expansion only lasts for a period of time, gaining success means that your expansion becomes long term. The competition won't be able to keep up with your distinguished and celebrated venture.
Evidently, there are many considerations for your business on the eve of international expansion. For example, how exactly does a Global PEO support your business throughout this exciting transition? For information on this and other key factors affecting international expansion, check out our guide.
Expansion Considerations for Rapidly Growing Businesses
In our guide, we cover the most important topics for those businesses beginning their international expansion journey. We explore the growth options you can choose, as well as the top considerations for businesses in this position. We also give guidance on risk mitigation and the overall benefits of working with a PEO.
To get your copy, simply click the button below.
Related Articles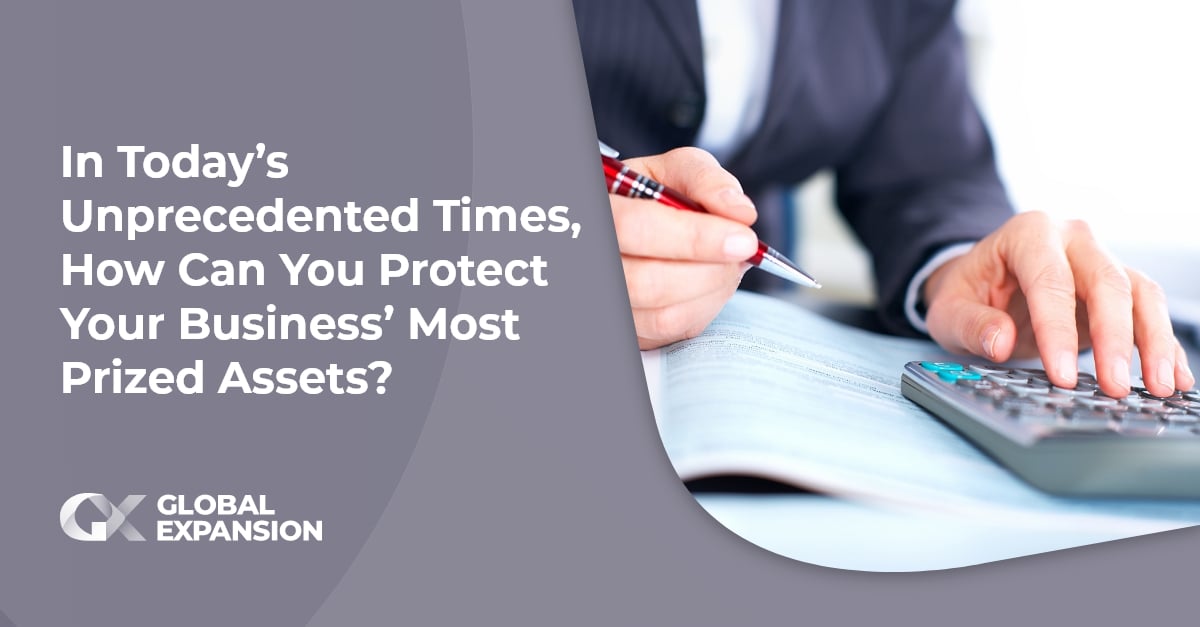 Published on July 4, 2020 , updated on August 11, 2023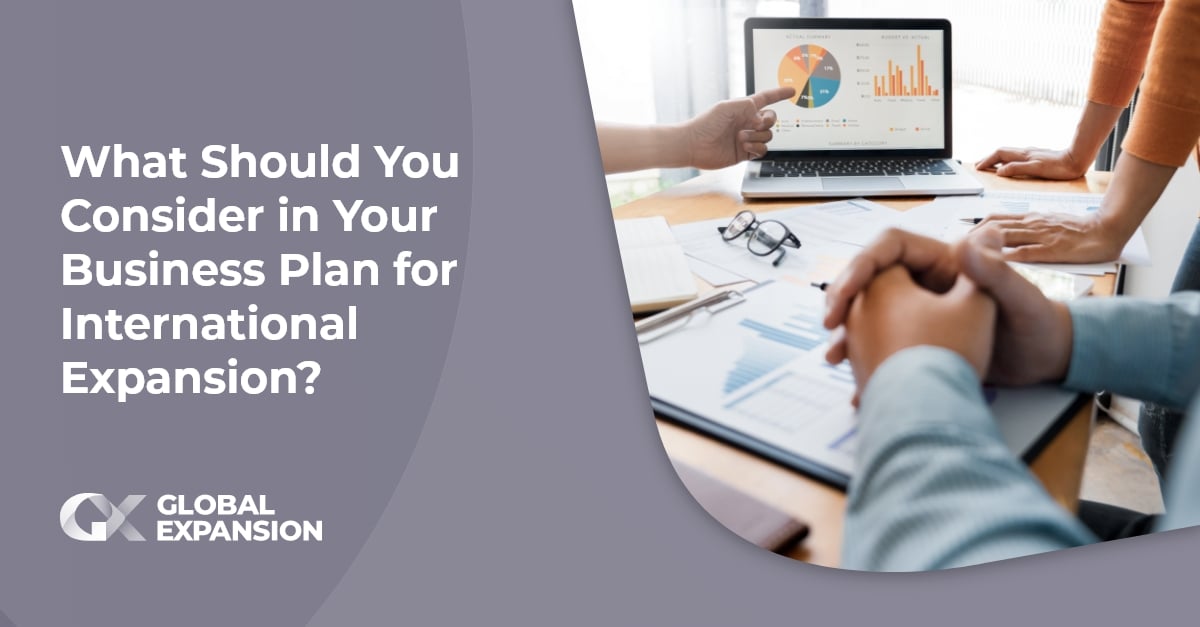 Published on July 4, 2020 , updated on August 11, 2023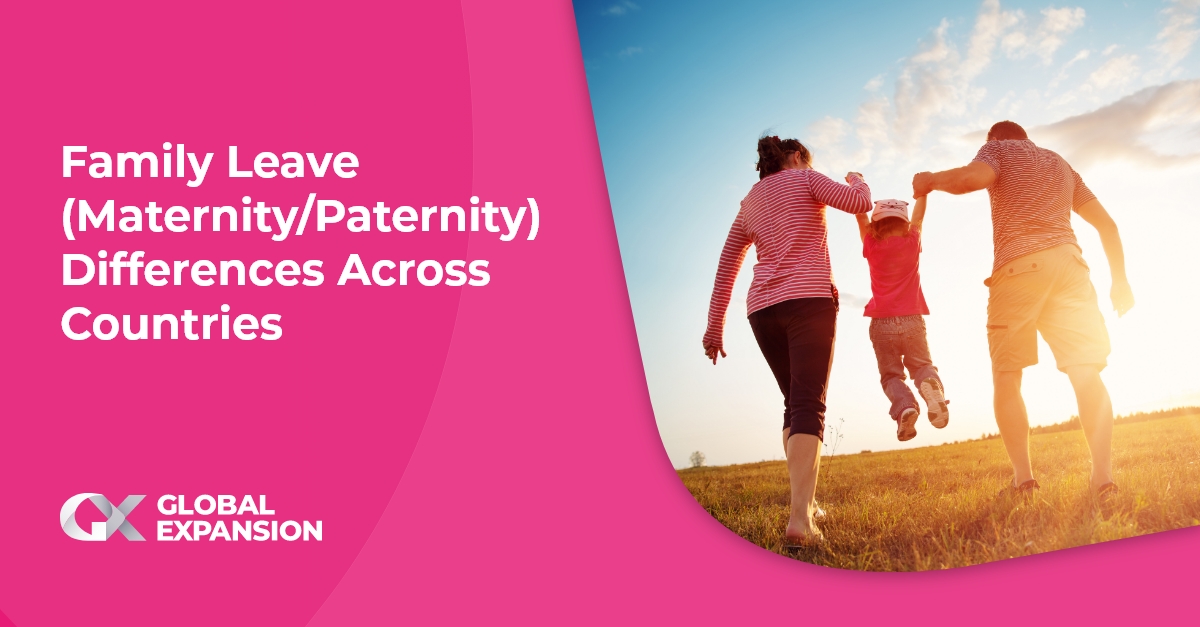 Published on July 4, 2020 , updated on August 11, 2023
Receive the latest GX blog posts and updates in your inbox.