In-Country Compliance Management for International Business
In-Country Compliance Management for International Business
Published On: June 19, 2020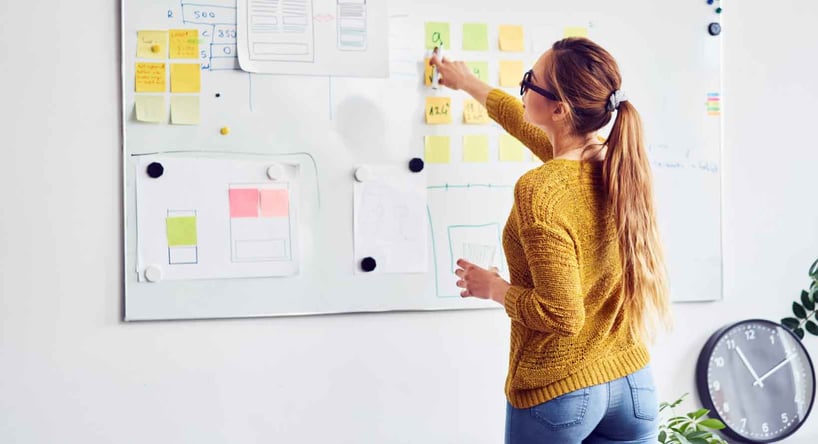 Remaining compliant with regulations is a crucial part of any business venture, especially if your organization is planning to operate internationally. Compliance issues in global environments pose a huge risk to the success of the venture, so it's vital to avoid them at all costs.

However, managing compliance within an unfamiliar environment is tricky. There are many rules and regulations you're likely to have never heard of before.
What Is Compliance Management?
The same as a country's citizens, businesses and organizations have laws, regulations and legislation they must abide by. When a business stays in line with these laws, it's known as 'remaining compliant'. Compliance management is the process of staying abreast of rules and regulations (that have the potential to change) as you conduct your business.
Compliance management as an implemented methodology ensures all employees are aware of the rules and regulations that apply to your business operations. Imagine it like HR, but instead of regulations involving individuals, it's regulation regarding corporations.
Some larger firms will operate an in-house compliance department or team set up to discover any violations, analyzing their source and providing solutions to any violations.
What Is In-Country Compliance Management?
In-country compliance is a little different. This process covers the management of compliance from local entities in foreign countries, meaning you may have to implement cross-border management and communication to ensure it's done properly. It depends if you want this process to be centrally managed or not.
When you set up a foreign business venture as part of international expansion, you'll have to adapt to new regulations that could potentially cause issues in the future. For example, if you've expatriated employees, over time, regulations regarding visas may change or their visas may unknowingly expire.
The issue with in-country compliance management is you'll need to keep track of these types of changes - along with all your regular duties.
There are organizations you can partner with to do this. For example, working with a Global Professional Employer Organization (PEO) can guarantee you international compliance. They're partners that have the specific knowledge surrounding global compliance regulations and issues, making sure you can avoid risk within your expansion process.
They ensure your employees remain compliant throughout the duration of the expansion and well into the future.
Imagine you've expanded into foreign territory. Now, you not only have to deal with one set of labor laws but two. The support a Global PEO offers would include the right knowledge of those diverse labor regulations, meaning you have experienced specialists on-hand to track your compliance.
For example, here at Global Expansion, our team ensures you're up-to-date with all employment laws. We notify you if and when there's anything you need to be aware of, such as changes to legislation that could affect your business.
So what's an example of just one set of laws you need to be aware of?
An Example of a Compliance Law
Let's talk about the US Foreign Corrupt Practices Act (FCPA). The FCPA came into effect in 1977 and is one of the most widely enforced anti-corruption laws. It was the first to introduce responsibility for third parties, corporate liability and extraterritoriality for corruption offenses.
This is especially important for international expansion, as it means individuals and companies can be held both criminally and civilly responsible for corruption offences committed abroad.
It's an act specifically designed to prevent bribery of government officials. While it's fairly obvious that preventing corruption is the ethical choice, compliance with the FCPA also represents a geographic advantage.
When you expand into a territory where corruption is either at an extremely low level or even non-existent, it allows you to get by on your business' actual merits. Namely, the quality of your product or service, your efficient business model, marketing efforts and a plethora of other business-critical activities.
To cut a long story short, an area of compliance is a level playing field where what you can bring to the table is what makes you stand out.
The infrastructure guaranteed by FCPA compliance provides a whole host of other benefits. With it, businesses can enjoy a better level of quality control, improved operational control and a better environment of trust felt by all. The FCPA is just one example of the important and beneficial legislation you need to work within. There are many more you'll need to be aware of.
How to Ensure Successful In-Country Compliance
Initially, ensuring in-country compliance rests on your ability to research the most up-to-date policies and enacting them. However, this can take up a lot of time and resources which you might not have. To save time and money, as well as mitigate any risk, working with an experienced Global PEO is the right way to go.
A Global PEO can help you avoid the non-compliance issues that legislation such as the FCPA might cause. They help set your business up in a new territory and market, all while keeping it fully compliant.
Expansion will always come with risk and many of those are avoidable if you thoroughly research how to remain compliant. For more information on compliance considerations and risk mitigation for your international expansion, take a look at our latest guide - 'International Expansion Considerations for Rapidly Growing Businesses'.
What to Consider During International Expansion
Our latest resource covers the top-level information, options and possibilities of international expansion. For example, you can find out more information about the different growth options available, the differences between national and international expansion as well as risk mitigation strategies.
The guide also contains an overview of what it's like to work with a Global PEO and the benefits associated with it. To see for yourself, simply click the link below.
Related Articles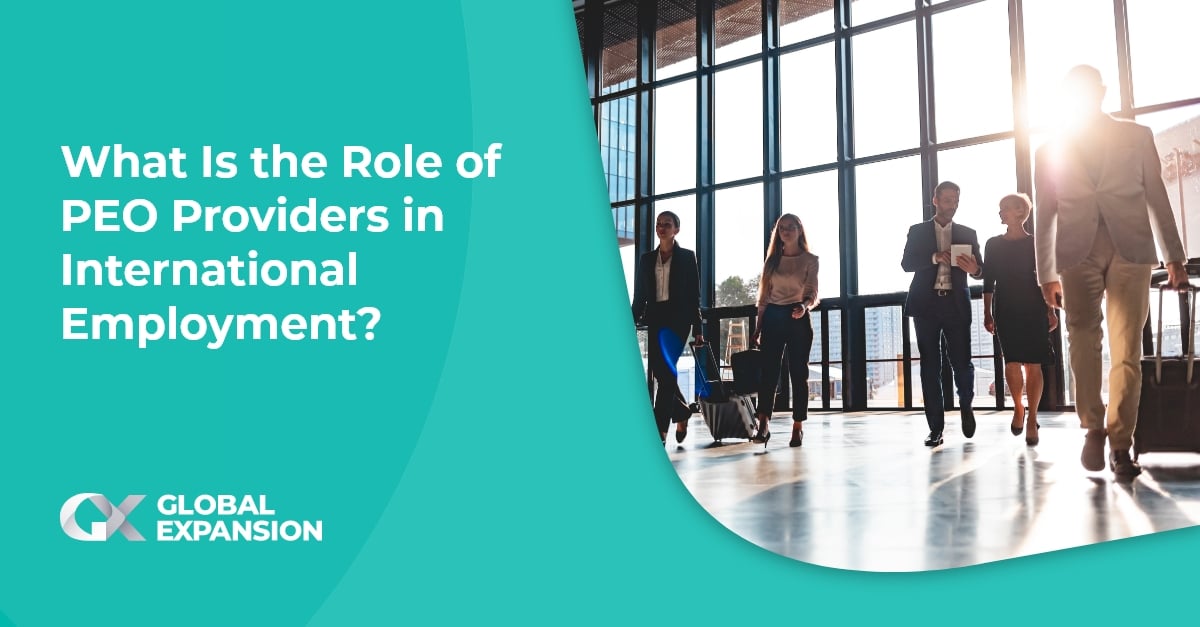 Published on June 20, 2020 , updated on September 26, 2022
Published on June 20, 2020 , updated on September 26, 2022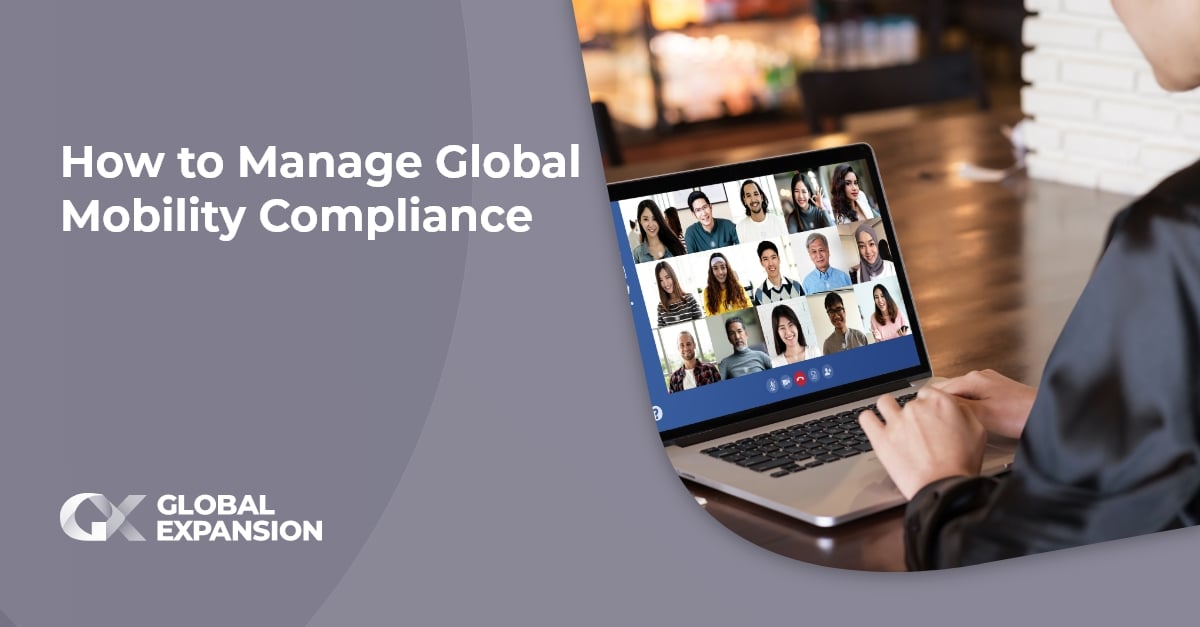 Published on June 20, 2020 , updated on September 26, 2022
Receive the latest GX blog posts and updates in your inbox.