How to Find International Employment Recruiters You Can Trust
How to Find International Employment Recruiters You Can Trust
Published On: July 16, 2020
International employment recruiters use methods that rely on either capitalizing on lower labor costs you may find overseas or by targeting senior foreign talent. Globalization has created a growing need for talent that has knowledge and expertise when it comes to foreign markets.
Additionally, Professional Employment Organizations (PEO) are a unique part of international recruitment. PEOs handle overseas talent management throughout employee and venture lifecycles. So how do they differ? And how can you find an international employment recruiter you can trust?
The Problems International Recruitment Faces
International employee recruitment can be specialized to target certain areas or employee characteristics. It can also be an integral part of the infrastructure of companies or even a government-backed scheme.
For example, Japan has a specific focus on encouraging businesses to look abroad for work, as it's noticed a problem with the lack of incentives to encourage these practices. It's known as 'Global Jinzai', which roughly translates to 'Global Human Resources'.
Companies who are looking to grow and reap the benefits of international expansion will often turn to local HR or international recruitment agencies for their help in hiring overseas employees.
However, there are a number of problems that agencies such as these face that are likely to come with the territory. For example, did you know that around 50% of recruiters struggle to successfully onboard new international employees? A study by CEMS - The Global Alliance in Management Education, found that HR departments struggled with issues of:
Culture shock.
Language and communication issues.
The high costs associated with repatriation.
Visa issues.
So what issues can both HR departments and international employment recruiters potentially have to deal with?
Repatriation
Some recruitment agencies, if they're not offering continued support for businesses, found that employees can experience issues when settling into their new surroundings. This makes the risk of repatriation very real.
The right recruitment agencies are the ones that offer more than just 'recruitment'. For example, they can help to get that employee set up abroad, help with insurance, healthcare, immigration and tax, alongside other requirements.
They'll have intuitive knowledge of an area, helping businesses to develop an open-door HR policy, creating a better environment for the employee to enter. Without this, organizations can also suffer from one of the main risks in international expansion: culture shock.
This happens when new employees find it difficult to function in their new environment, as it may be completely different to their home. The key issue for businesses here is how to act as a facilitator between the two different cultures for that employee.
Communication
Without good communication within the recruitment process and subsequent employee management process, hiring can be a problematic experience. For example, if you're hiring abroad and looking to manage that employee in-country, how will you communicate with them? How will you factor in time zone differences?
This is a real issue for international employment recruiters who don't have the right communication processes in place, not just for themselves, but for their clients. There needs to be set channels of communication and, in many cases, the use of the right technology. Phone systems simply aren't good enough when trying to communicate across borders.
On top of that, communication relies on being able to speak the same language. If an international employment recruiter doesn't have that capability or there are issues in translation, any hope of recruitment will be left dead in the water.
The Differences Between International Recruitment and PEO Services
PEOs are becoming increasingly popular. They provide an outsourced employee management service, so not only do they offer support with recruitment, but they also help with payroll and compliance.
In essence, a PEO acts as an Employer of Record within a foreign country, for tax and insurance purposes. They help to make the recruitment side of international expansion much easier.
For example, let's talk about tax evasion. It's an important topic and a crucial thing for businesses to avoid. Many specific tax laws are set up globally that some recruitment organizations simply aren't aware of.
In the UK in 2017, the government there announced the Criminal Finances Act. It created two new offenses that relate to failing to prevent tax evasion, either in the UK or other countries. It meant that even if tax evasion was committed unwillingly, both the guilty party and any related agency, such as a recruitment agency who failed to prevent the evasion, could be liable.
This specific decision has placed a much greater onus on both businesses and recruitment agencies in ensuring that all their processes are completely compliant. However, the Criminal Finances Act of 2017 only represents one law in the vast sea of global regulatory compliance. Using this example, we can better understand the key difference between simple recruitment and a Global PEO.
In short, a PEO is a way of 'least resistance', representing an expansion method that guarantees the lowest risk of non-compliance. Similarly, they help to provide a transparent payment structure that in most cases can be accurately tracked by global management technology. Where a recruitment service will just focus on recruitment, PEOs represent a 'complete package'.
For more information on what a PEO is and what they offer, read our blog here.
What to Look for When It Comes to Global Talent Acquisition
To choose the best purveyor of international recruitment or global talent acquisition, you must take into account what your business needs and what a recruiter or a PEO can offer. How do they work to alleviate your concerns and solve your problems? Consider the following:
Global recruitment practices must cover payroll assistance. For example, a PEO can cover payroll setup and management, as well as deducting the appropriate amount of tax at the source.

The right recruitment provider will help you to ascertain what specific benefits you'll need to offer to employees in their contracts, especially if they're working as part of an overseas venture. This requires knowledge of the local regulatory environment.

Any international expansion needs real-time data. If a recruitment agency or PEO is using legacy systems to do their work, this can be a problem. Bad or non-timely data can negatively impact your whole expansion process, so choose a recruitment provider who uses the right technology, such as the Equus employee management system.

It's worth mentioning again because it is truly that important - recruitment providers need high quality and extensive knowledge of the global regulatory environment. You need to consider the laws surrounding hiring and employment, as well as international regulations. The right partner can help you with this.
International expansion comes with several important considerations, so for those who are looking to capitalize on the opportunities that come with a new foreign market, explore our helpful guide.
Expansion Considerations for a Rapidly Growing Business
In this guide, you'll go beyond what simple recruitment agencies can provide for you, learning about the specific growth options open to you. We also cover the issues of national versus international expansion, the crucial considerations for any company, plus ways to mitigate the risks of such a move.
To access your copy, click the banner below.
Related Articles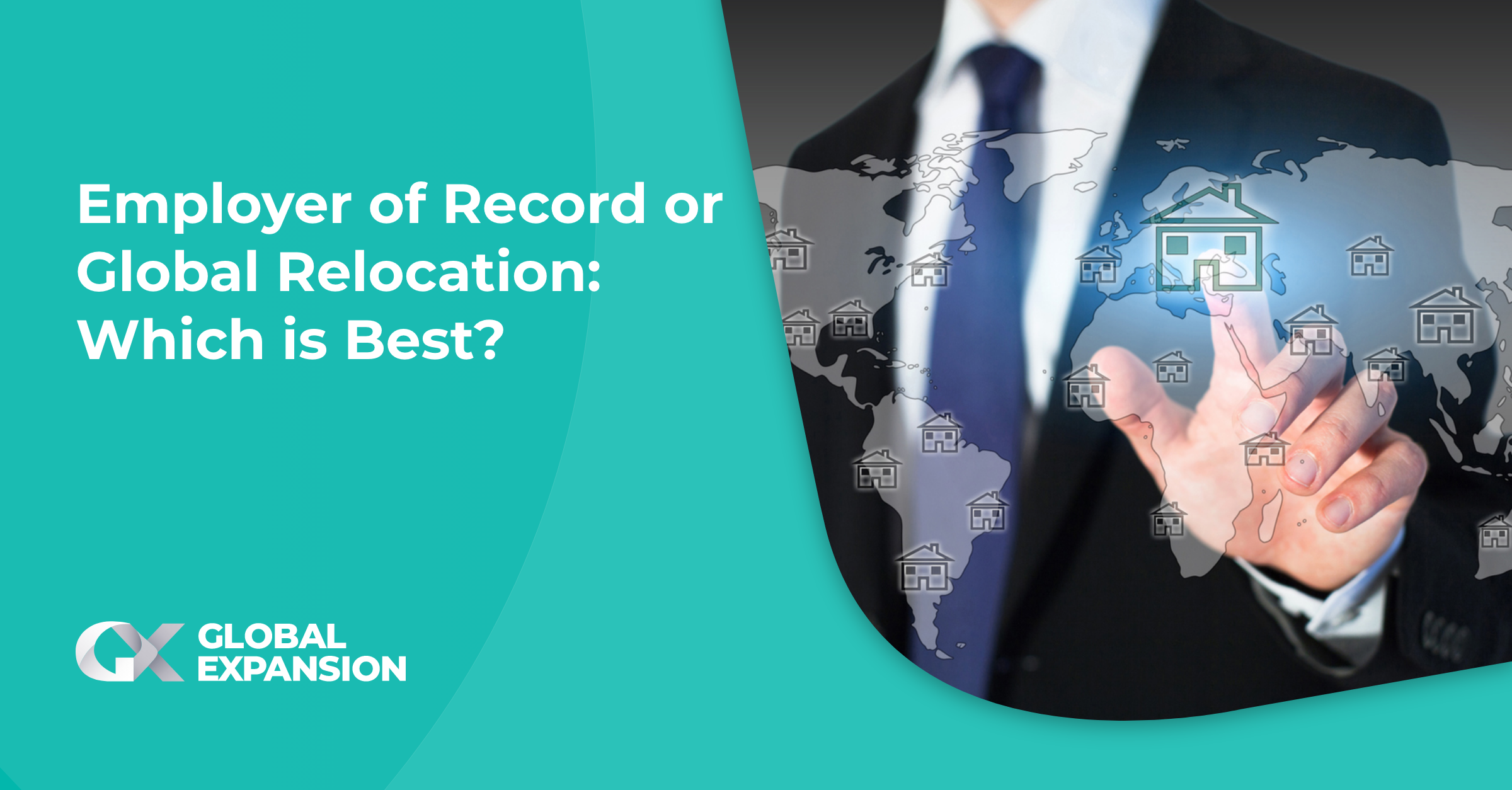 Published on July 17, 2020 , updated on September 26, 2022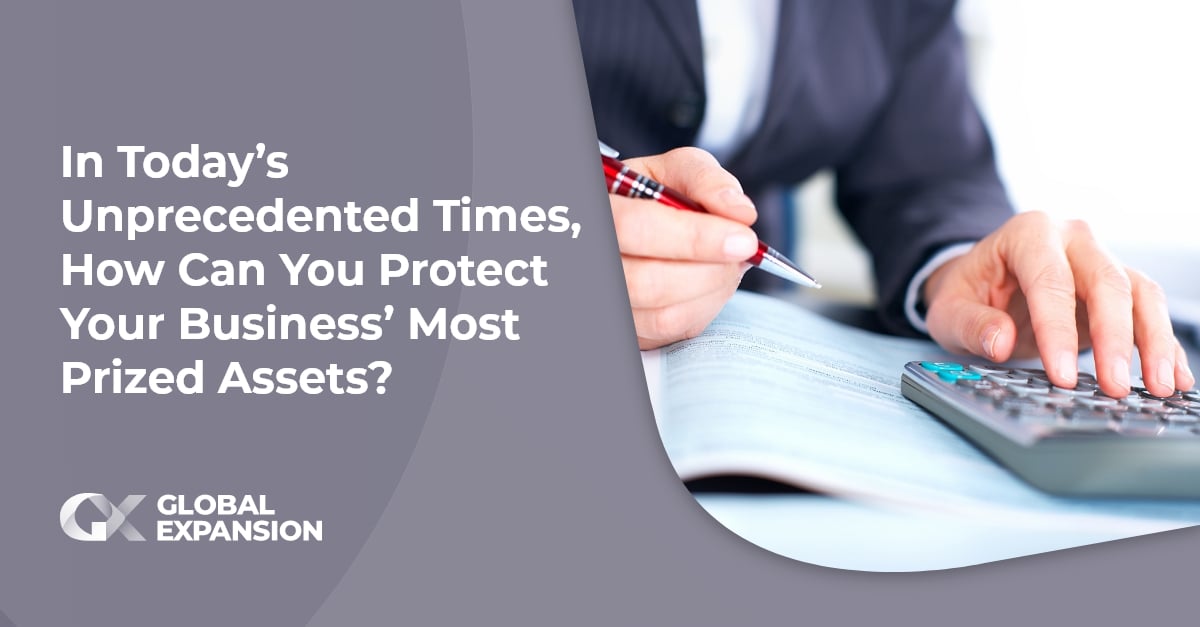 Published on July 17, 2020 , updated on September 26, 2022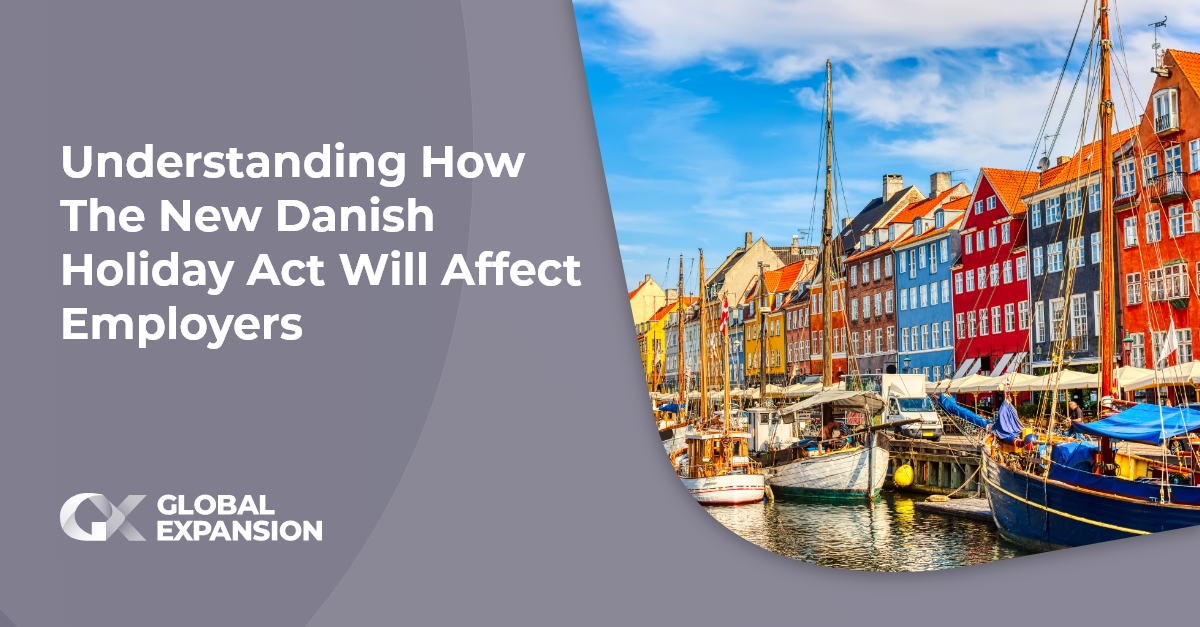 Published on July 17, 2020 , updated on September 26, 2022
Receive the latest GX blog posts and updates in your inbox.