How to Employ International Business Development Managers
How to Employ International Business Development Managers
Published On: June 26, 2020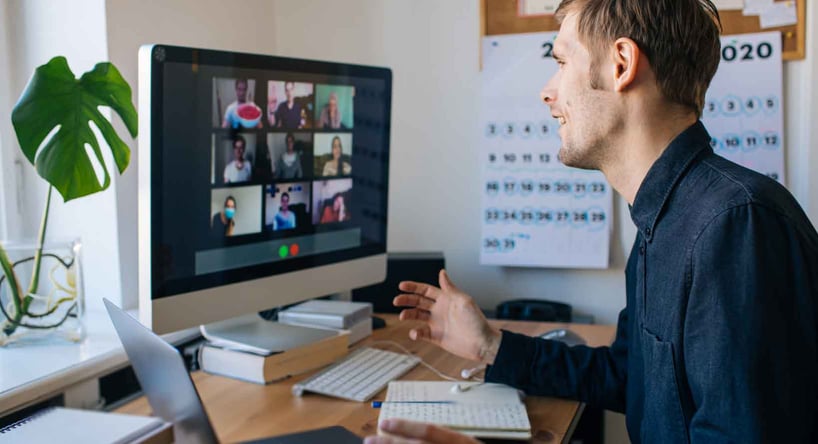 For any global expansion strategy to succeed, a talented and experienced international business development manager is needed at the helm. They'll ensure your organization expands its operations into the relevant country to drive profitable growth, identify opportunities and achieve the objectives you set out.

But how do you hire the right person? Here's a rundown of how you can employ international business development managers.
Finding the Right Candidates
Whether your business' expansion adventure is taking you to Far East Asia to unleash your potential or leave your mark in South America, the first step to employing the right international business development manager is to find the candidates. Away from your regular day-to-day duties, you'll need to advertise the role, look over the relevant paperwork and get in touch with the people you believe could be the right fit.

Although this keeps you involved throughout the entire process, you need to consider the location of the candidates. With different time zones come different challenges, meaning you could have even more work on your plate away from the office to ensure you contact the candidates you want to speak with.

While it's vital you have oversight on who you hire, this can prove to be a time-consuming process to tackle alone.
Conduct a Thorough Background Check
When you have your candidates in a talent pool, it's time to check their background and histories. As an HR professional, this is no doubt an unavoidable headache when trying to screen candidates from different countries on your own, or via your screening team - if you have one.

You need to check the histories of the potential employees, their educational background, their qualifications, global sanctions and more to ensure everything is as it should be. However, you might not have the time, technology or resources to screen candidates meticulously. While it can be a temptation to cut corners when you think you've found the right person, you shouldn't put your organization at risk.

Finding candidates in your existing country is challenging enough, let alone on a global scale. If you're determined to do this alone, make sure you devote enough time to the screening process alongside your usual workload.

The last thing you want is your business' prestige, brand and profitability taking a hit.
Finalize Contracts and Payroll
Even when you've found the right person for the international business development manager role, the employment process won't end there. Although you'd know the regulations, laws, contract terms, payroll specifics and the language of the country you currently operate in, these are all things you need to consider when hiring globally.

Each country has its specific rules, regulations and quirks, which means even things like contracts and payroll can be a lot more complicated to set up than you'd imagine. Along with your existing employees, you'll need to focus on local currencies with multiple payroll suppliers in potentially a handful of languages - not to mention the complexities of legislation in each country you operate in.

Plus, in today's economy, offering benefits is also a necessity. So when setting up contracts and payroll, also consider things like medical, life and disability insurance. Again, this can take up a lot of time as you'll need to work out the specifics in each country first before making promises.

As exciting as employing new talent can be, hiring and onboarding can be difficult, especially when managed from another country. You need to consider how you're going to train an employee, how to set up their contracts and payments and also how to teach them the values of your company.

Plus, you also need to make it clear about the objectives you're pursuing. These are intense processes and can eat into time spent on other projects, such as preparing yourself for tax compliance or marketing your services within the new territory. Make the effort to balance the time between these.

To help make things a little easier, consider working with a Global Professional Employment Organization (PEO). They can help you employ an international business development manager - or any other role - much easier by ensuring they find you the top talent to create a compliant workforce.
How a Global PEO Can Help
A Global PEO can help you long before you even begin the search for candidates. For example, they can enable you to 'test' several countries across the globe to identify where the most demand is, allowing you to easily exit poor options and reinvest in the positive countries where there are talented people to hire.

No two employees are the same and a Global PEO recognizes this. They understand you already have HR challenges to focus on and looking for top talent like an international business development manager brings extra challenges. A Global PEO can shoulder this burden instead, as the right one will have international capabilities to help you attract talent from anywhere in the world.

Some can even help you onboard global employees in a new country within 24 hours, offer training and ensure they adhere to local employment regulations. So rather than spending an unprofitable amount of time searching for candidates, spend that time wisely researching a Global PEO that can help you during that process.

Global PEOs also understand that each expansion is different. A Global PEO like Global Expansion will collaborate with you to become an extension of your HR team, so we can focus on each aspect of the entire employee lifecycle from sourcing and hiring talent to onboarding them. Our recruitment support with unbeatable insights allows us to find you the best talent while you focus on growing your business.

A Global PEO will also offer pre-employment background screening. The resources and expertise they provide ensure you'll always hire reasonable, trustworthy and talented individuals that can help grow your business.

When looking for Global PEO to assist with this, make sure they go beyond the basics when it comes to background checks. A thorough screening process flags up issues so you only work with reliable candidates without putting your organization at risk. You'll finally get your valuable time back without having to worry about certifying foreign credentials or getting to grips with international laws you'll need to remember.

Then there's the payroll support which can also make employing international business development managers and others a long-winded process. A Global PEO ensures you avoid a frustrating payroll setup with endless spreadsheets. For example, at Global Expansion, our award-winning technology ecosystem offers a centralized system which coordinates entire payroll systems in one place - regardless of location.

A Global PEO goes beyond just helping you employ the best talent around but to start your journey to disrupt marketers and harness the power of a global talent pool, you need to thoroughly investigate and prepare for aspects such as expansion methods, regulatory compliance and more.

To help you get started, we've created a free guide on what to consider, the benefits of international expansion and much more.
What to Consider During Your Expansion Journey
Whether you're looking for an international business development manager to lead your expansion charge or you're in the early stages of entering foreign waters, the process can be challenging if you choose to go at it alone. To achieve your next level of growth, you need to mitigate the risks wherever you can.

That's where our guide comes in. In it, you'll find the growth options you should consider, risk mitigation information, how a Global PEO can help your organization and so much more.

Click below to get your free copy.
Related Articles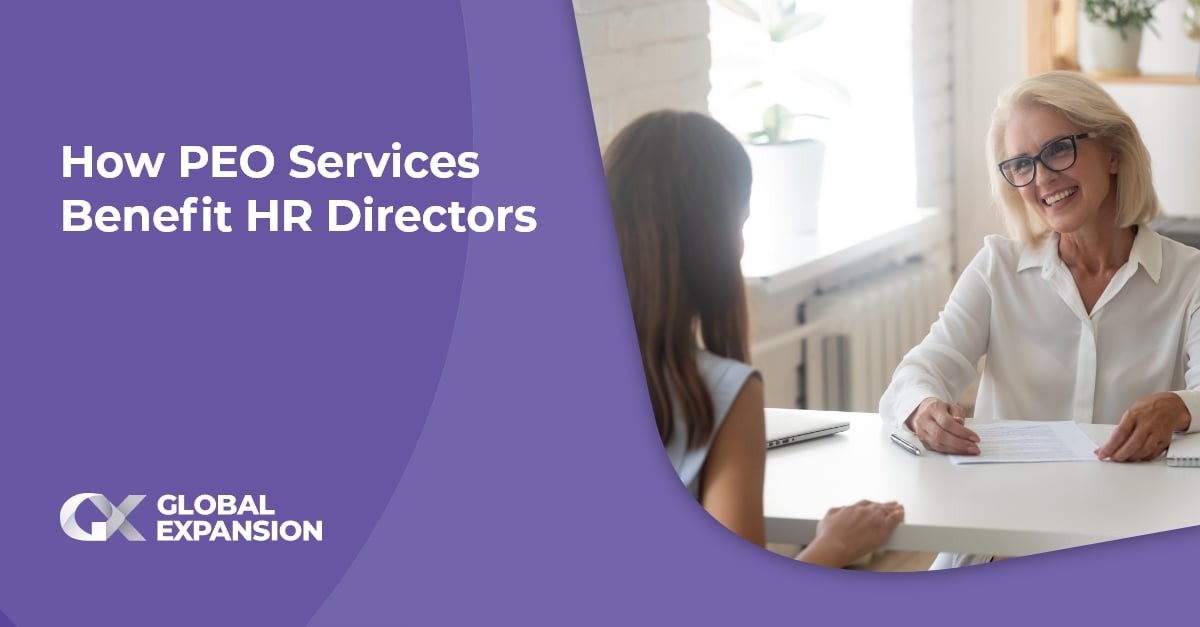 Published on June 27, 2020 , updated on September 26, 2022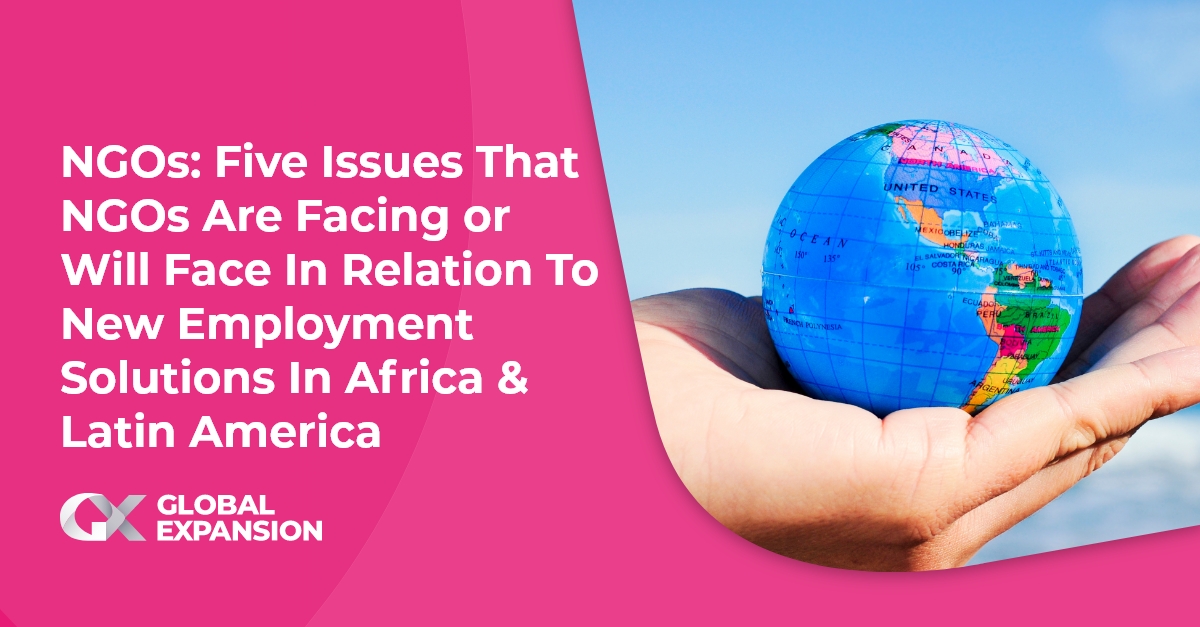 Published on June 27, 2020 , updated on September 26, 2022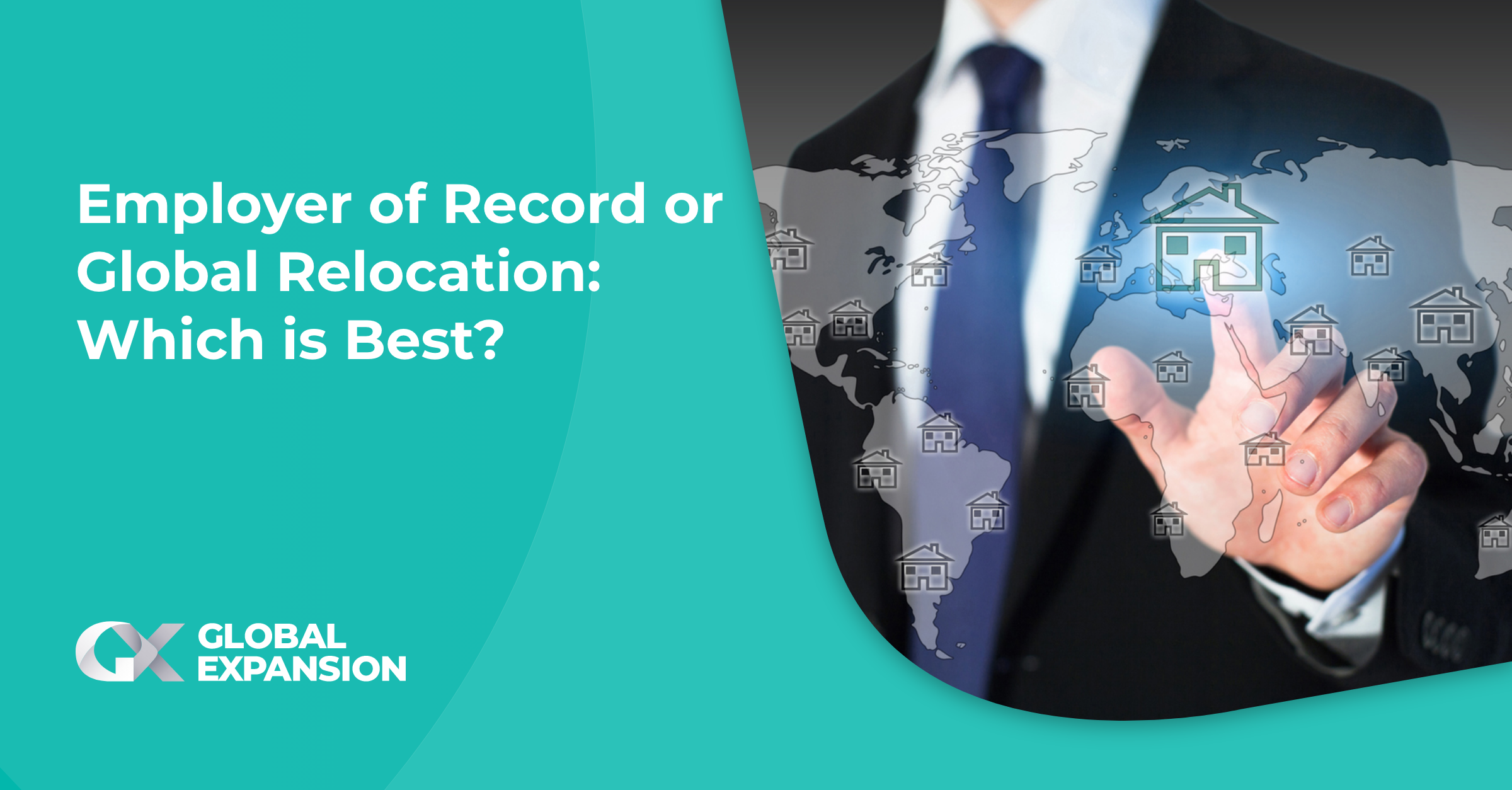 Published on June 27, 2020 , updated on September 26, 2022
Receive the latest GX blog posts and updates in your inbox.