How to Successfully Merge Two Teams Into One
How to Successfully Merge Two Teams Into One
Published On: December 24, 2020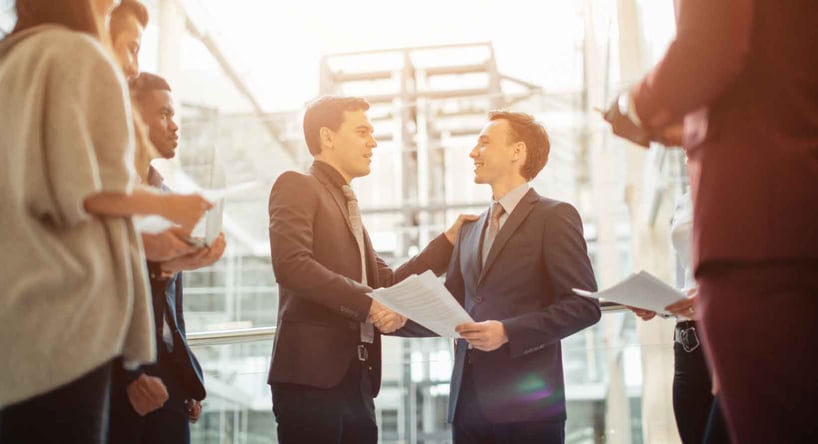 Business mergers are no walk in the park. They can be frustrating, full of compromise and can work to intricately change the day-to-day operations of your business that you're used to. However, that doesn't mean they're not worthwhile to pursue and it definitely doesn't mean they're impossible.
When you want to merge two teams into one, you need to be aware of a number of best practices and top considerations, ones that take into account management style, operational setup and other organizational differences.
Here's how to successfully merge two teams into one.
The Best Practices for Merging Teams
Merging teams takes time. Former competitors coming together? It's never going to be a straightforward mix. Watching for early signs of tension is a good way to begin any merger process. Also, make sure that your merger process is communicated well to all employees, giving them time to analyse and provide any feedback that might be needed.
Merging teams also includes the following:
If you have a roadmap for the merger, stick to it, but never make it too rigid. You also need to be able to adapt both proactively and reactively, because no business merger is as ever straightforward as it is on paper.

Make support available for your employees. Mergers can be stressful and might impact people in various ways, so work to provide the kind of help you'd want if you were in their shoes.

Ensure that technology is shared amongst both teams. If one team uses one system and the other a completely different one, you may find incompatibility or inconsistencies with data. Make sure that each side is trained on the relevant system.

Don't forget about customer service. A merger is a complex and time-consuming process and might present challenges when trying to get everyday work done. Remember, you're still running a company while trying to expand it.
Now that we've gone over the best practices, let's cover two incredibly important considerations for a good team merger.
Communication Within Mergers
Synergy within a merger begins with an emphasis on communication. It might seem obvious, but it's worth reiterating - without good communication, your departments will remain disconnected and your colleagues, both new and old, will be left in the dark.
New processes need to be disseminated, progress needs to be shown and problems need to be more visible than ever. All of this comes from practicing good communication. If there are any barriers to communication, seek them out and remove them.
For example, are you using an enterprise social network such as Microsoft Teams or Slack? If one side of the merger is and the other isn't that's going to be a big issue. However, it doesn't take much to get both sides using the same technology to talk to each other. A simple implementation like this can go a long way.
Building effective, accessible communication strategies helps to ease the transition for all sides. And this can be done in a number of simple ways, such as onboarding enterprise social networking or storing all documentation in one central location that's easily accessible. For example, using a cloud-based storage drive is the perfect way to store documents in a way that everyone has access to.
Communication can also be creative. For example, you can create surveys and polls online that your colleagues can fill out to ascertain if there are any issues or simply to gain the general mood about the merger. Utilise this data to optimise your merger strategy going forward.
Similarly, work towards transparency. Without transparency (alongside accountability), you'll never find the clarity, honesty or candor needed for a successful merger. Things left unsaid can equate to issues going unsolved and issues like that can build to become real obstacles to success that could become insurmountable.
Finally, consider the kinds of communication implementations you may need if the other merging office resides in another country. This will definitely make communication more difficult, due to differences in time zones, language barriers or even cultural practices. Any differences like these need to be taken into consideration.

Cross-Business Involvement
For two teams to become one, all employees have to be equal parts of the decision-making process. The worst possible scenario is one side feeling more in control than the other. When employees from either organization can come together, work collaboratively and feel that their voices are being heard, you'll find it a much easier process to merge two teams into one.
Essentially, the state you're pursuing, on top of a successful merger, is group cohesion. It's worthwhile creating champions within your growing workforce, individuals you can count on to both represent and relay the views and choices of management, but also act as liaisons between the wider workforce and management themselves.
Hierarchical structures are common within organizations, but they're not the best when it comes to collaboration of the dissemination of information. Working towards a flatter company infrastructure helps to capture that cross-business involvement, especially when you have two teams that aren't exactly sure how they fit together yet.
Overall, you have to remember to designate the right responsibilities to the right members of each team, as this isn't a one-sided change - it requires synergy. Similarly, you need to integrate your processes so that they work as one. Ultimately, you need to get everyone on board. This is a merger, which means it must be a shared vision by default. Only then can you experience true efficiency as one team going forward.
If you see a merger or acquisitions process in your future, you're going to need the right support. Our guide to common pitfalls associated with the M&A process is a great place to begin, as you'll learn just how you can avoid them.
Mergers And Acquisitions: The Common Pitfalls and How To Evade Them
Mergers and acquisitions - potentially the next step for your rapidly growing business. These are complex undertakings and you need the right information to get going. The kind of insights you'll find are in our guide.
Inside you'll find information on the common pitfalls that can really slow or even stop a merger or acquisition. Plus, we'll go into how to evade these obstacles. So, if you're looking to expand your business through mergers or acquisitions, download our guide.
Related Articles
Published on December 25, 2020 , updated on August 11, 2023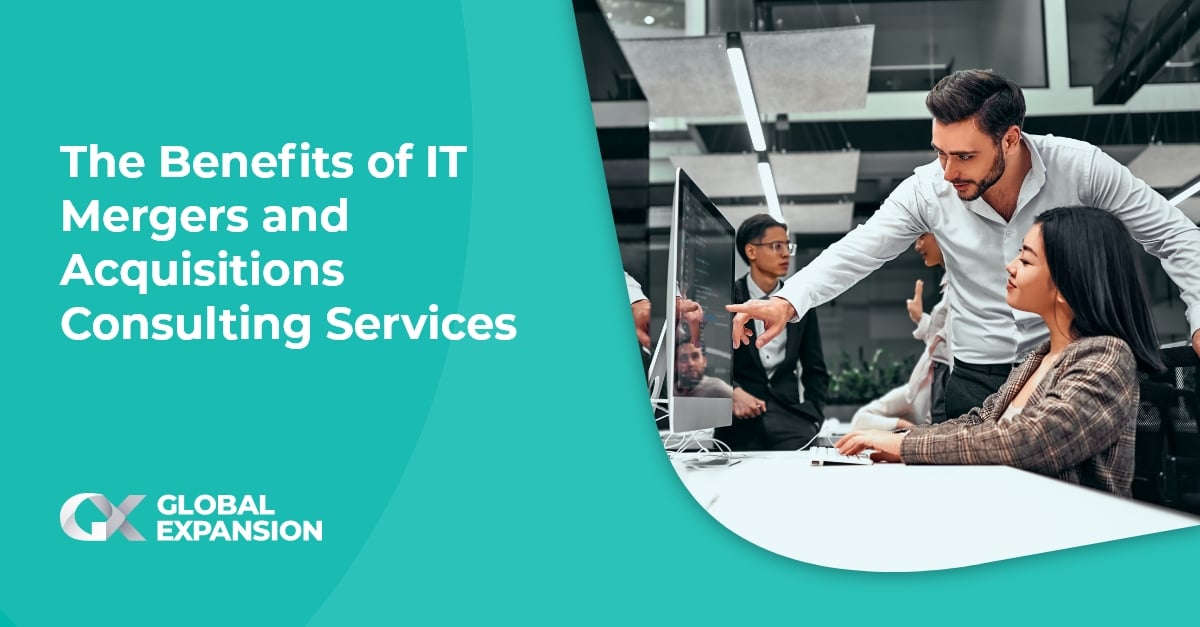 Published on December 25, 2020 , updated on August 11, 2023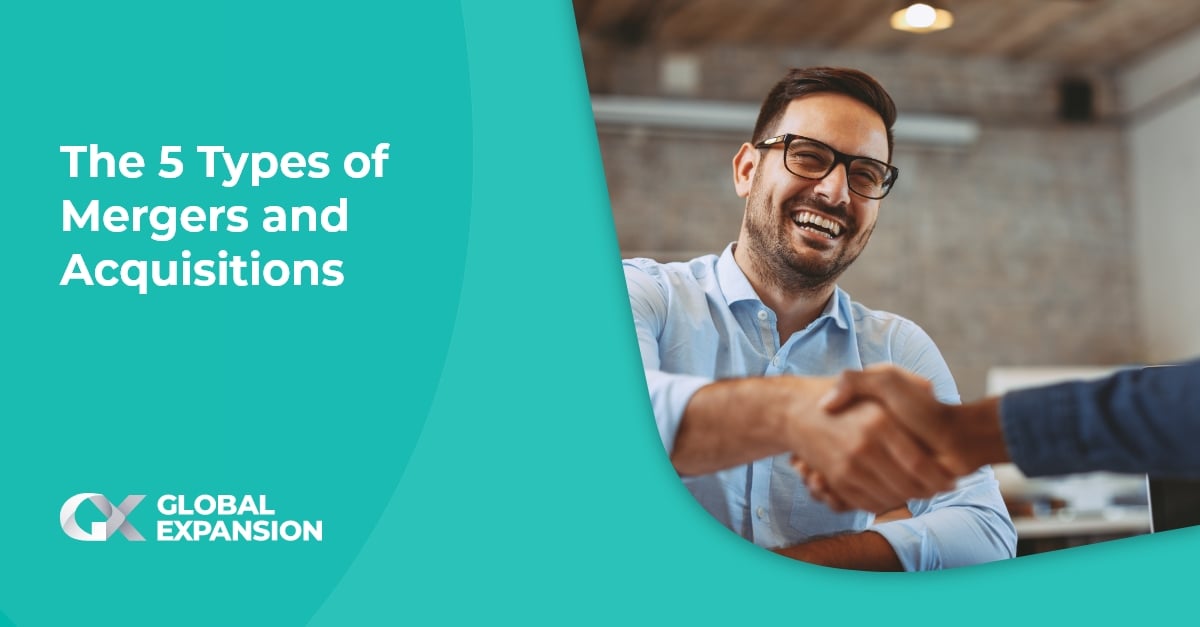 Published on December 25, 2020 , updated on August 11, 2023
Receive the latest GX blog posts and updates in your inbox.