6 Methods of International Expansion for Businesses
6 Methods of International Expansion for Businesses
Published On: May 25, 2020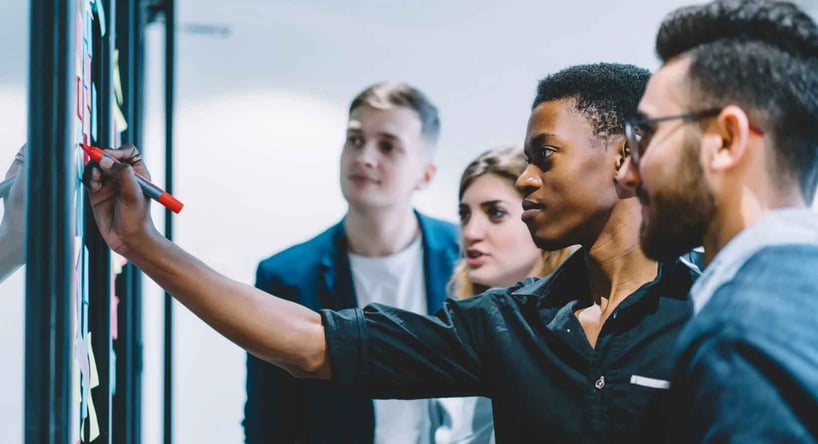 There are many methods of expanding your business globally, each requiring specific background knowledge, experience and determination. They can range from expansion due to acquisition reasons or setting up a subsidiary within a new country with the help of a professional employer organization (PEO).
It's worth identifying the information surrounding each type before you pursue any of them. To help, we've compiled the know-how on six methods of international expansion.
1. Managing an Expansion Process In-house
The first method of global expansion is to undergo an in-house approach - meaning you develop your own mobility structure depending on your wants, needs and limitations. This method maintains that you identify and determine the exact route you want to go down. It's very open-ended and requires a huge amount of research, preparation and commitment.
For example, when planning a global mobility framework, you must consider:
Employment vs. emigration.
Physical presence vs. In-Country Partner (ICP).
Financial regulations.
Employee management.
We recommend you set your goals in stone and create a path from where you are now, to where you want to be.
Set a path: Your foundation must be an aggregate of your current situation, your goals and include company-wide buy-in. This means universal involvement - a process like this suffers from any detractors.

Research: Will you be expatriating your employees? If so, what kind of actions will you need to take? There will also be regulations to consider. You need to go over the above bullet points and research each option and obligation.

Review your business: Who will lead expansion? Is it financially viable at this point? Do you have the right technology to back you up?
Any actual method of international expansion needs to be pursued wisely. You can find more information on an in-house expansion process in our blog here.
2. Exporting
Exporting is one of the most common ways to enter an international market. It's a simple entry mode that gives your organization a reason to pursue that new market. The initial advantage of exporting goods is that your organization dodges the expenses of establishing a subsidiary in that country.
Companies will have contractual agreements with either marketing agencies, distributors, retailers or a mix of all three - which is a complex process in itself. The product or service that's being sold must be appropriately marketed to successfully make an impact within that market.
While it's common, it still represents a significant investment. The costs of transportation can be high and are at risk of environmental factors. You'll also have to contend with any tariffs which can impact profitability.
3. Licensing Arrangements
Licensing arrangements can be a low-risk method of international expansion. They're contractual agreements for other companies to utilise your intellectual property. They can be:
Exclusive.
Non-exclusive.
Exclusive for certain locations or use cases.
Licensing arrangements usually come with the interested party being an established organization within a specific country, meaning they've assessed the market and hopefully been operating within it for some time.
Essentially, what you're doing is leveraging their bespoke experience to place your product or service on the front row of the market, quickly and efficiently. The licensor doesn't require much investment for this process as no new acquisitions or developments (such as manufacturing or distribution channels) need to be gained.
There are a number of models when it comes to licensing arrangements, for example:
Franchising: Using your business model and name, individuals or small businesses who operate under your business model and name (McDonalds is a well-known global franchising model).

Private labelling: Your technology or products are provided to a foreign organization to either sell under their name or yours. Products reach a market with little investment, but can entertain intellectual property (IP) risks.
Because these are cross-border, they come with a lot of complex legislation concerning, legal, tax and intellectual property. Companies shouldn't pay less on the proper protection of their IP - the legal fees are worth the peace of mind. Any licensing arrangement should control how IP is used, which is something the licensee needs to work within.
While it does come with its risks, licensing arrangements are quick and cost-effective ways of getting your products and services to go global.

4. Partnerships
Strategic alliances with local companies already embedded within a specific country is another method of international expansion. It's a way for two companies to achieve a common purpose or mutually-beneficial set of goals.
Organizations begin by determining whether the partner will bring value to their venture - both financially and holistically. The local firm will most likely have a good working understanding and experience within the market and will already have knowledge of the culture of that country.
This method of international expansion is also valuable for smaller businesses that may not have the capital required to establish themselves alone. In other cases, partnership is required by law. For example, in Saudi Arabia, non-Saudi companies need to have a Saudi partner in order to begin doing business.
International partnerships can be advantageous in terms of bridging any differences between a home market and a foreign one - such as cultural or regulatory differences. It's especially helpful if you partner with a domestic company that has similar values.
Unfortunately, partnerships can also mean you may have to make compromises on things you don't want to and there may be a lack of control. This means that any potential partnership needs to be rigorously analysed.
5. Mergers and Acquisitions
Mergers and acquisitions - where two firms merge or one consolidates another - is another method of international expansion. As businesses expand and digital connectivity enhances the ease of transition from one locale to the next, the number of cross-border mergers and acquisitions has increased.
This method is a quick-in to a new market, as you're either merging with or taking over an organization that's already established. Their stakeholders, supply chains and distribution channels become yours.
However, they can be expensive. A lot of it depends on interest rates and the effect on currencies, yet if the acquiring firm (in the case of acquisitions) has a stronger currency, the process can be cheaper to pursue.
With mergers and acquisitions, companies need to analyze the laws of the country they're entering as there can be certain restrictions placed on foreign ownership. For example, in the US, a foreign firm is not allowed to own more than 25% of an American airline.
Mergers and acquisitions can be good entry strategies, especially when an established presence is needed as quickly as possible. They're also good if your organization is large enough to want to pursue industry consolidation. But they are risky, with between 40 and 60% of these processes failing to increase market value.
6. Working With a Global PEO
Any method of international expansion is enhanced with working with a global PEO. Managing in-house is possible, but there is an incredible amount of hidden nuance to an expansion process that, without the right knowledge and expertise, you might miss.
A PEO works with you to determine your infrastructure and how well it is suited for expansion, creates data collection processes, researches both financial, legal and cultural differences and implications and also analyzes immigration laws. They can also help support you through global payroll obligations and global talent acquisition.
The PEO helps to progress you through the international expansion process in iterative sprints, helping it maintain alignment with your predetermined goals. The best PEOs will also help to revamp your digital strategy, using modern analytics tools to analyze things such as the complete expatriate lifecycle or tax. Real-time data is crucial for successful expansion and so in this capability, PEOs are lifesavers.
There are many methods of international expansions - but they're only as successful as you make them. However, working with an experienced Global PEO is always going to be the right way to begin capturing success. At this point, you may be curious about why you should choose a Global PEO - to help, download our useful resource.
Discover More With a Global PEO
In our guide, you'll discover 15 capabilities that a Global PEO can deliver. From overseas employee management to complete global compliance and expansion capabilities, they're the best partners for any expansion process.
Just click the link below to find out more.
Related Articles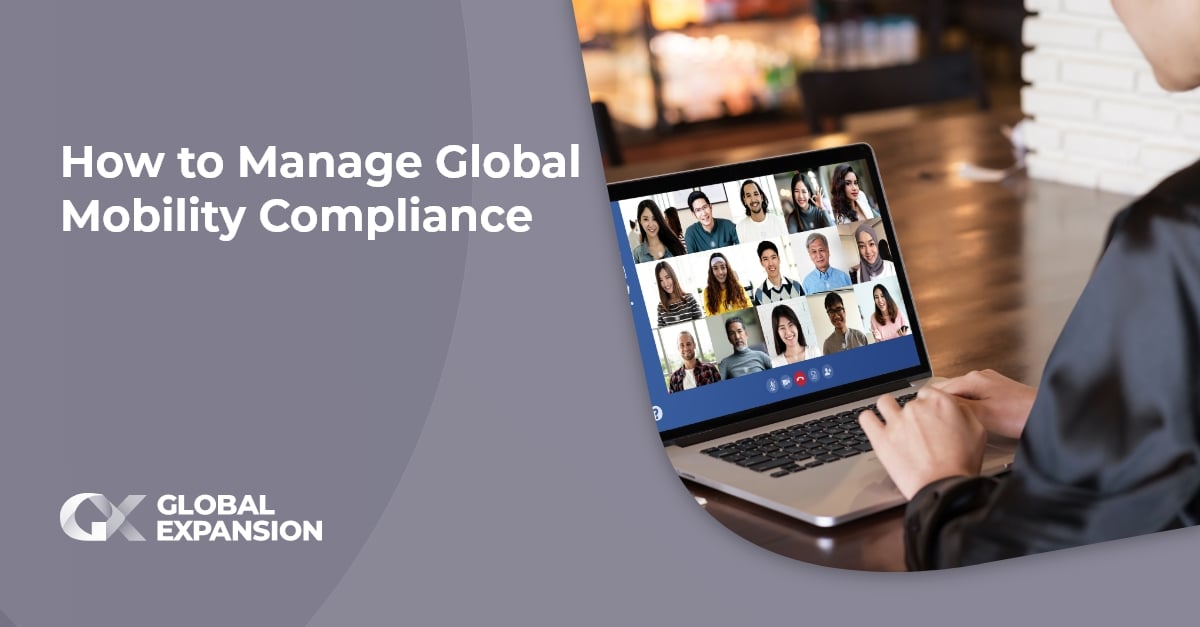 Published on May 26, 2020 , updated on August 11, 2023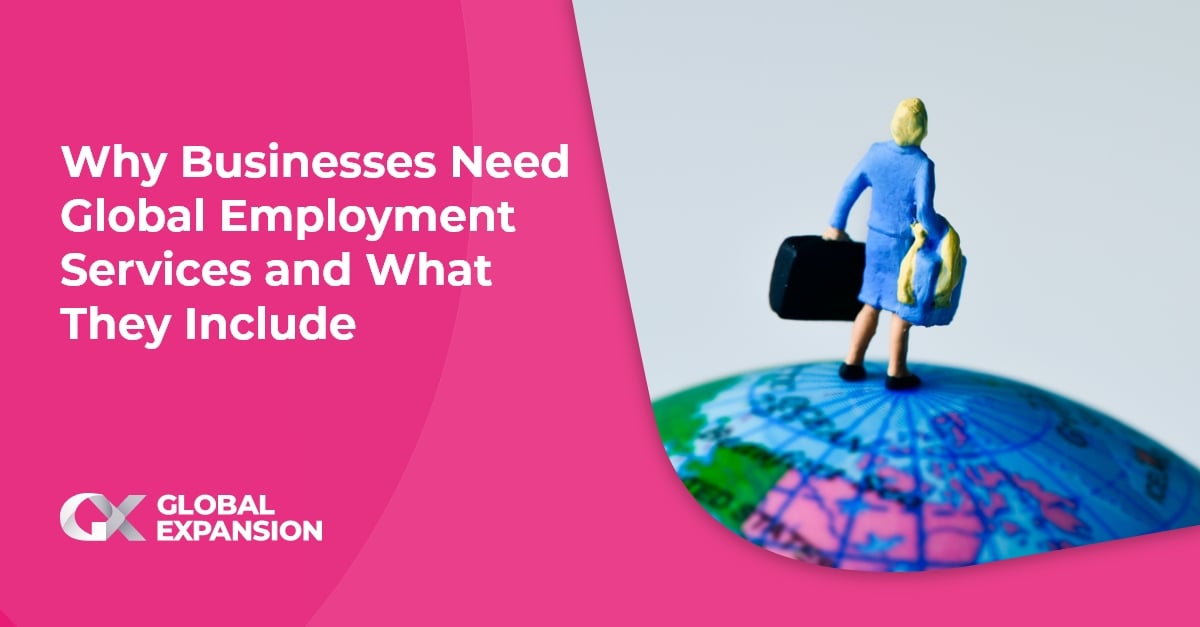 Published on May 26, 2020 , updated on August 11, 2023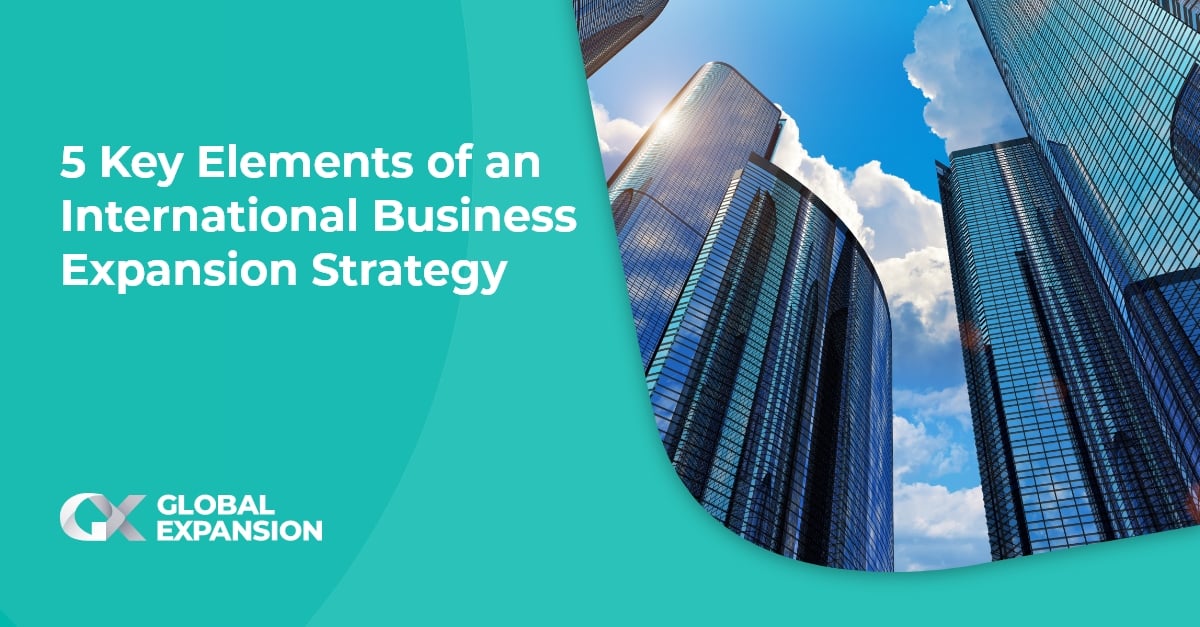 Published on May 26, 2020 , updated on August 11, 2023
Receive the latest GX blog posts and updates in your inbox.