The Increasing Challenges of International Research in Education
The Increasing Challenges of International Research in Education
Published On: November 05, 2020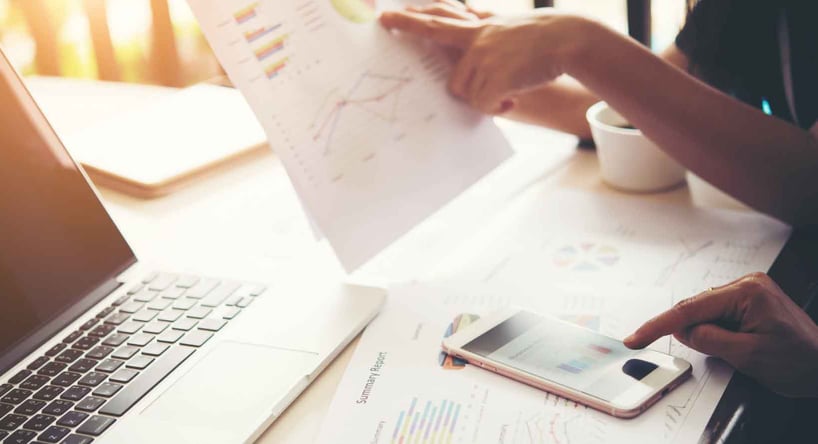 International research in education faces many challenges. Not only has the coronavirus pandemic acted as fuel to the fire for some pressing issues such as financial constraints, the changing face of the world, be it from a political, social or technological perspective, is having a big impact.
Many people are asking whether the state of international research in education will be forever changed by our current circumstances. While the answers are never clear-cut or fully-formed, the challenges faced are universal. What kind of challenges are we talking about?
The Impact of Covid-19
The impact of Covid-19 on international research in education has undoubtedly been a big one, felt in institutions across the globe. Budget cuts, travel restrictions, communication issues caused by a lack of technology - issues which have always been present are now being exaggerated by the pandemic.
Researchers and education professionals are having to deal with a number of prevalent issues:
Web-based solutions for research challenges.

Identifying the right participants.

How to find accurate data.

Budgetary constraints.

Travel restrictions.
International research very much depends on being international, so when travel restrictions are in place, research projects stall. International collaboration is suffering from the pandemic and universities and other institutions are trying to implement technological solutions to deal with the fallout.
For more information on the impact of Covid-19 on research in education, read our blog here.
Language Challenges
Internationalization of research is more commonly associated with the English language. While English is a good, universal language and is spoken widely, this reliance on English can create barriers - especially in countries where English as a second language isn't spoken widely.
For example, in Morocco, there's been a back-and-forth for changing the teaching language between French and Arabic. In 1983, the Moroccan government decided to change the language of instruction in science, math and other classes from French to Arabic. Interestingly, that's now been switched back to French.
While this was done to combat university dropout rates and increase in-country scientific research, the switch does represent another challenge for educators and universities, who now have to alter their offerings and language use within educational spheres.
While there are issues with focusing on English as the language of research, there are also issues with not having a standardized language to communicate with. When it comes to the legislation involved in setting up international research, having a good grasp of language on both sides is crucial. However, universities can now rely on third-party providers in order to ensure the research process goes smoothly.
Evolving Technology
With the onset of the coronavirus, we've seen a massive uptake in the use of communication and teaching technology that we didn't expect to see for ten to fifteen years. Digital platforms, be they for sharing work, student or employee management or video conferencing, are being used to innovate. Universities are using big data and artificial intelligence to both drive research and better performance from a business perspective.
However, the onboarding of such technology is not universal and is highly dependent on budget. With tighter budgets, the technology that gives you a competitive advantage could be just outside of your reach.
For international research, universities can make use of technology that tracks business travelers, expenses, travel and attendance. For decision making and data collection, they can implement Student Information Systems (SIS) and Enterprise Resource Planning (ERP). For improving student and customer support, Customer Relationship Management (CRM) tools are being onboarded.
The key issue for universities is finding the budget, standardizing the processes and providing accessibility to these platforms for all stakeholders. As we progress past 2020, technology and the use of it will be a make-or-break issue for successful higher education and international research.
Global Competition
As internationalization grows year upon year, this increase in global student and professional mobility means that universities are having to work harder to establish a compelling global context. Turning a local institution into a globally-recognized university is no easy feat and needs significant investment.
Competition can also be affected by many external factors that aren't just the offerings of other universities. It can also be influenced by:
Immigration policies.

Currency changes.

Geopolitical stability.
For example, in the UK, Brexit has had a real impact on the research sector, with fund grants being harder to secure. UK applications to Horizon 2020, an €80 billion research fund offered by the EU, fell dramatically post-referendum. GAEU Consulting, who are greatly experienced with Horizon 2020 funding, writes:
Britain will require a significant increase in domestic contribution towards R&D and a strategy to continue international collaborations, otherwise they risk losing out on being at the forefront of global research. However, nationally funded R&D will likely restrict investment size and cross border collaboration, with increased bureaucracy in multi-national projects since applicants may likely apply separately to respective member states.
Brexit is evidently an issue for UK universities and how they appeal to research projects around the world. However, this isn't just a UK-specific issue. Universities with international connections will always be more attractive to both students and professionals.
Because of that, universities need to take into account their specific location-based circumstances while capitalizing on the benefits of international research projects. One particular way of practicing both of these, while also remaining aware and educated when it comes to regulatory compliance, is through a Professional Employer Organization (PEO).
Attracting Global Talent
International research in education is driven by the skills and experience of talented employees. Academia is always looking to bring together the right skilled teams to lead research projects, either at home or abroad.
These teams can be made up of domestic hires or international ones. For any university with lofty ambitions in terms of rankings, hiring the right people is vital. One successful hire can turn a good department or research project into a globally recognized one.
A key issue is how universities dip into these global talent pools. Whether it's immigration, onboarding or setting up the right taxation and benefits (per the demands of local regulation) - hiring from overseas can be complex.

Nowadays, universities are making use of global talent acquisition services in order to gain the cream of the crop from other territories and gain the advantages associated with a wider team. While creating an environment of success for hires is crucial, so is staying compliant - and overseas regulations can be murky waters.
There are other considerations for universities - how they can actually continue with international research and how they can still offer education to a wide variety of international students. And there's a potential solution.
Overcoming the Challenges to Research
As we've discussed, the impact of Covid-19 is widespread and damaging. However, universities are in a good position to restructure their offerings in line with the new normal we find ourselves in.
In our resource, 'How Universities Can Overcome the International Challenges of COVID-19' you can explore these challenges in more detail and learn just what kind of solutions there are.
To get increased insight into the current challenges for higher education, click the link below to start your download.
Related Articles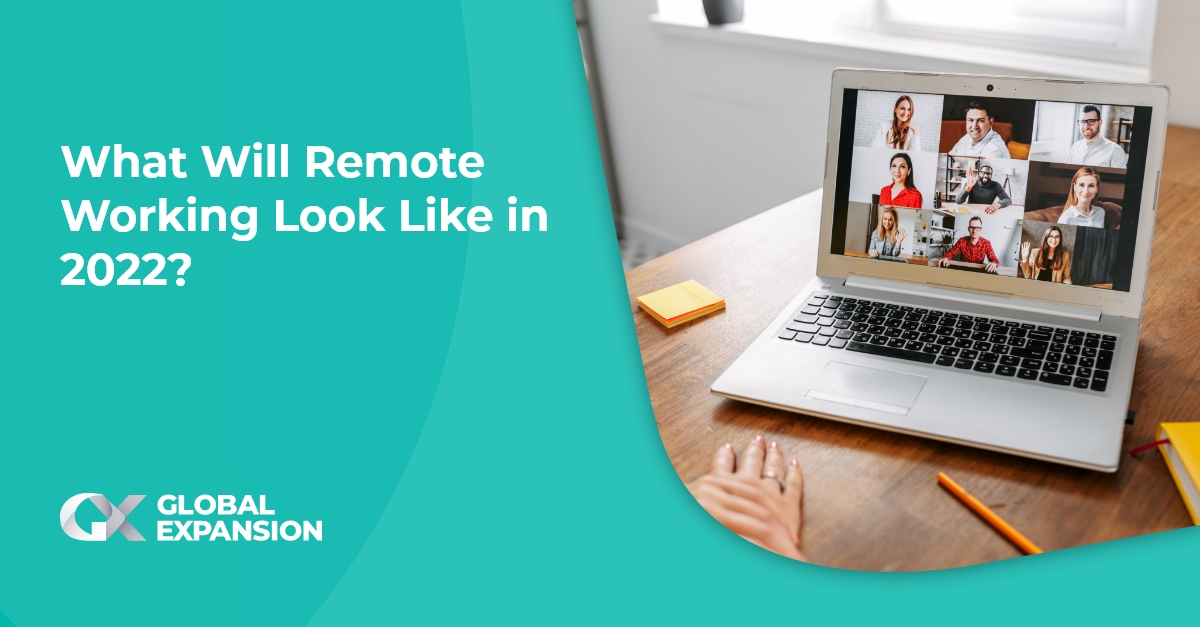 Published on November 6, 2020 , updated on June 14, 2023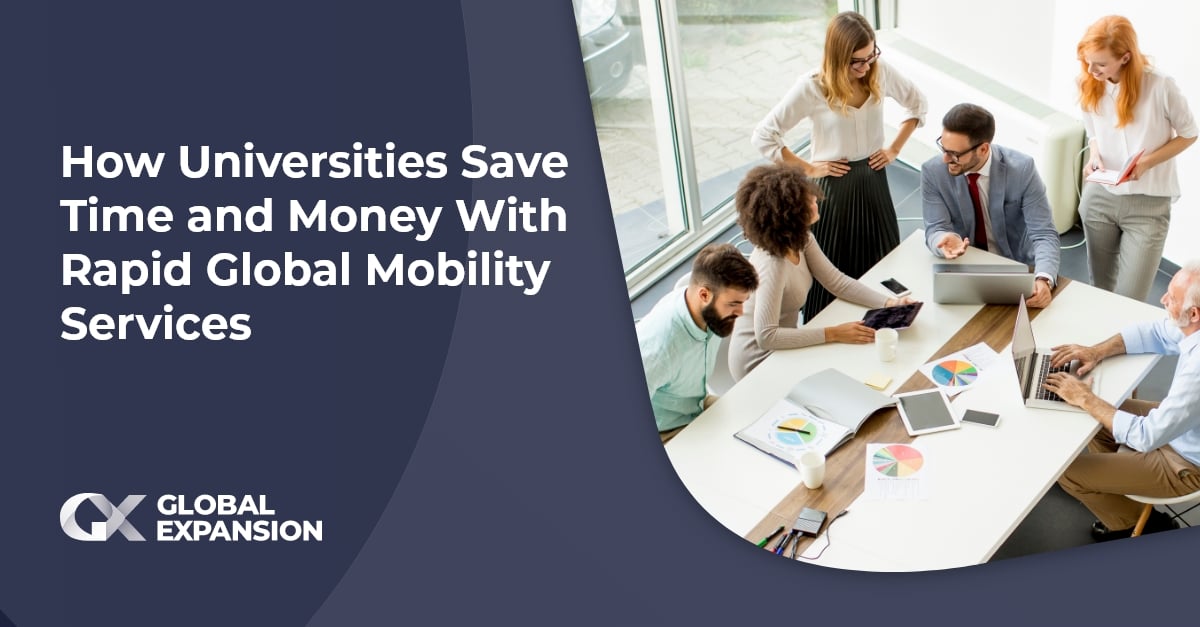 Published on November 6, 2020 , updated on June 14, 2023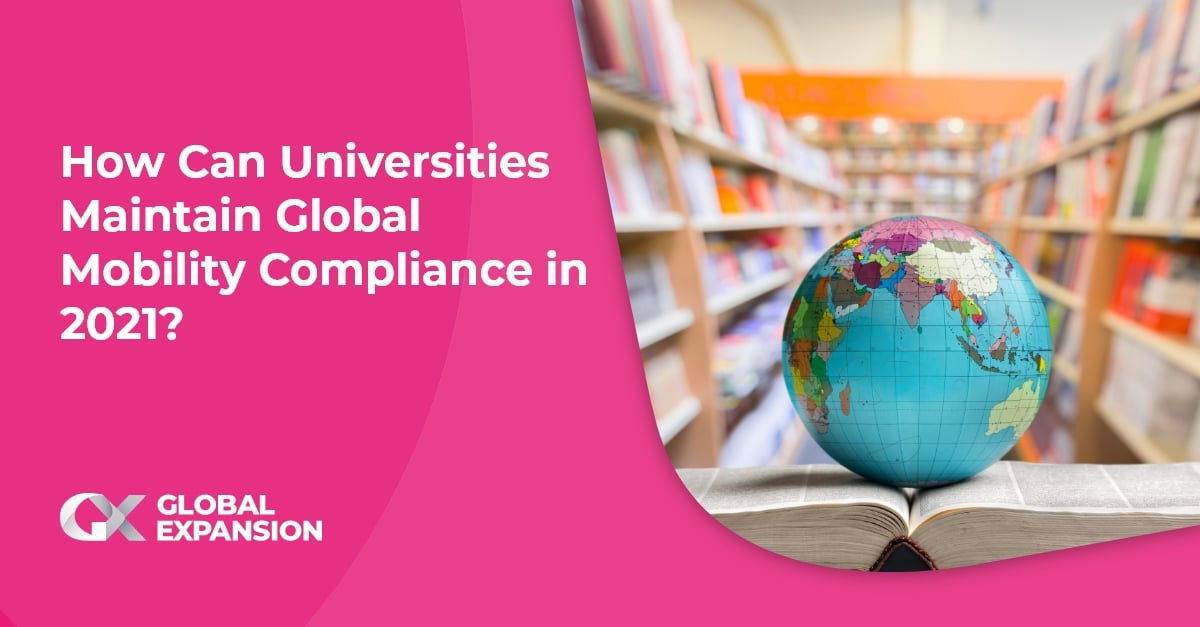 Published on November 6, 2020 , updated on June 14, 2023
Receive the latest GX blog posts and updates in your inbox.