What's the True Cost of Global Expansion?
Without the right knowledge and preparation, global expansion as part of your organization's growth strategy can be expensive. New countries have vastly different operating legislation, ones that can harbor hidden costs that stops your growth strategy in its tracks.
A lack of preparation can result in big problems for companies looking for a good ROI on their expansion process. So what exactly are you contending with in this process? Here are the costs of global expansion into new markets:
Tax and Compliance
Every country has its own set of business rules and regulations. For example, businesses in the U.S. looking to expand into the UK will have to prepare for GDPR compliance, as well as PAYE tax and National Insurance (NI) contributions for any employees they hire there.
With expansion comes the barriers of unfamiliar legal policies that affect how you manage your data, labor, marketing, labeling and tax, as well as a host of other key functions. There are many costs associated with these unique requirements. Before you expand, it's worth carrying out an extensive cost-benefit analysis to truly ascertain these specific legal obligations.
Without familiarity with the country of interest's specific laws and business practices, you're liable to be hit with surprise costs that you didn't plan for. That's why you should always get the right advice before starting your journey, such as the support of an experienced Global Professional Employer Organization (PEO).
Expatriation Costs
There are two common actions taken when expanding into a new market; hiring local talent to bolster your ranks or deploying global expatriates. Global expatriates are those individuals that have been transferred from one country to another. If the local talent pool is limited, this is usually the route to take - but it does come with its expenses.
Sending an employee abroad can sometimes be more expensive than hiring foreign workers, which could be surprising if the cost of living in that country is, on average, lower than in your home country. However, there are these differences to take into account:
Language training.
Relocation.
Housing benefits.
Family, education and childcare benefits.
Cultural training.
Transport.
There's also the issue of tax. Companies will usually employ a tax equalization scheme to ensure a global expatriate has the same tax rate as employees at home. However, tax equalization does present the opportunity for compliance issues to arise, as well as eating into labor hours due to their complex nature.
Cultural Changes
Imagine you're expanding into China's markets. They're attractive targets but can present bureaucratic problems. The process of creating a Wholly Foreign-Owned Enterprise (WFOE) in China can take anywhere up to nine months. It's a process that requires a home-office member of staff to keep the process under control with daily management.
On top of that, because of China's rapidly expanding economy, its regulations are changing regularly. This means that the legalities and rules of today may change soon. You might begin your global expansion compliantly, but without this background knowledge, you could end up in a regulatory nightmare.
Keeping up to date with this crucial legislative narrative, be it the ones imposed by China's government or by another national body from around the world, can be a significant expense. Both money and time need to go into the research project for an accurate global expansion.
Premises and Rent
Real estate, rent, the bills associated with running an office - they're all expenses that can be costly. Places like Hong Kong, Singapore, Luxembourg and Switzerland are known for their rewarding and competitive markets and so can be attractive places for expansion. That being said, they're also the countries with the four highest rent costs in the world.
Living costs are another thing to contend with for global expatriates, who may have to be paid a higher rate just to live comfortably. There are many costs associated with renting or relocating that can be overlooked. For example, you could be required to pay for the following:
VAT liabilities.
Translation.
Security.
Any company considering global expansion needs to invest in the early research on these hidden costs. On the other hand, it is possible to partner with an expansion service provider, one that has the expertise to help you navigate these complex areas. Investing in this sort of support is a wise financial decision, helping to save you time and money by protecting you against unwise decisions or compliance issues.
In these cases, a Global PEO such as Global Expansion is able to provide international staffing services that means all the difficult work concerned with global expatriation and rent isn't needed. Global PEOs work by onboarding staff in a local entity, meaning they act as the employer of record. This means that the costs associated with rent can be effectively quashed.
It's worth researching the crucial work a PEO can do for you. If you'd like to find out more information about what PEOs guarantee and what Global Expansion can do to support your growth, explore our resource below.
Why Global PEOs Are the Answer to Expansion Considerations
A Global PEO ensures that you're never caught in any regulatory red tape during an expansion process. They're the unsung heroes of business growth into new territories. In our resource, you'll discover what Global PEOs such as Global Expansion can give you in terms of support, consultation and direct services like entity setup, HR management, remote onboarding and more.
Click the link below to find out today.
Related Articles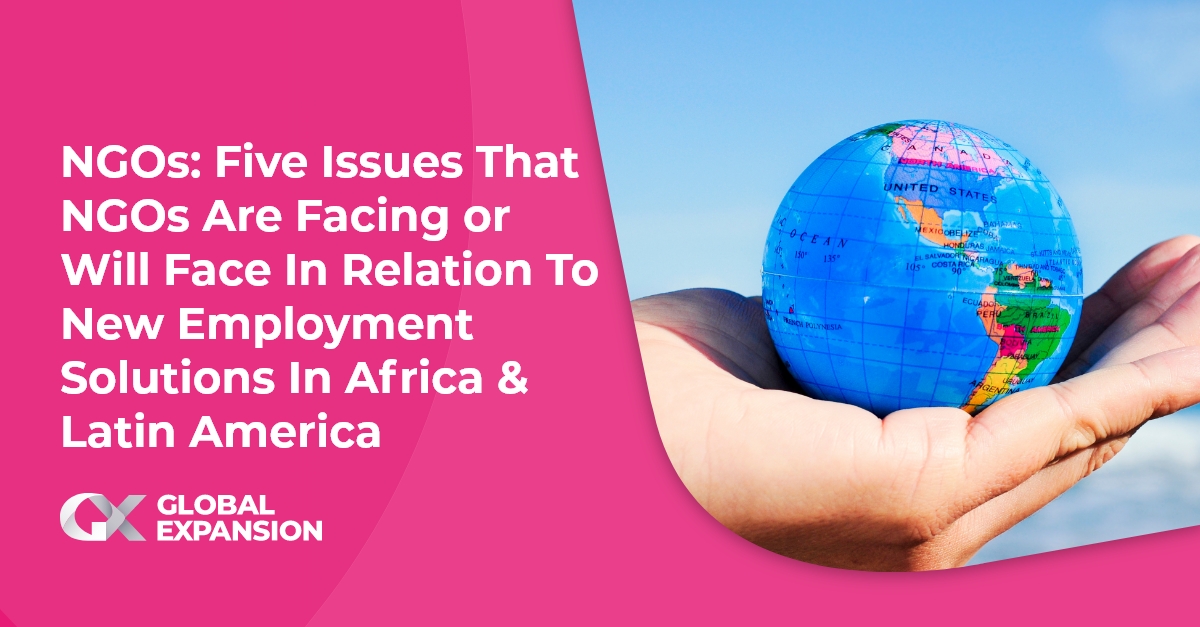 Published on April 30, 2020 , updated on August 11, 2023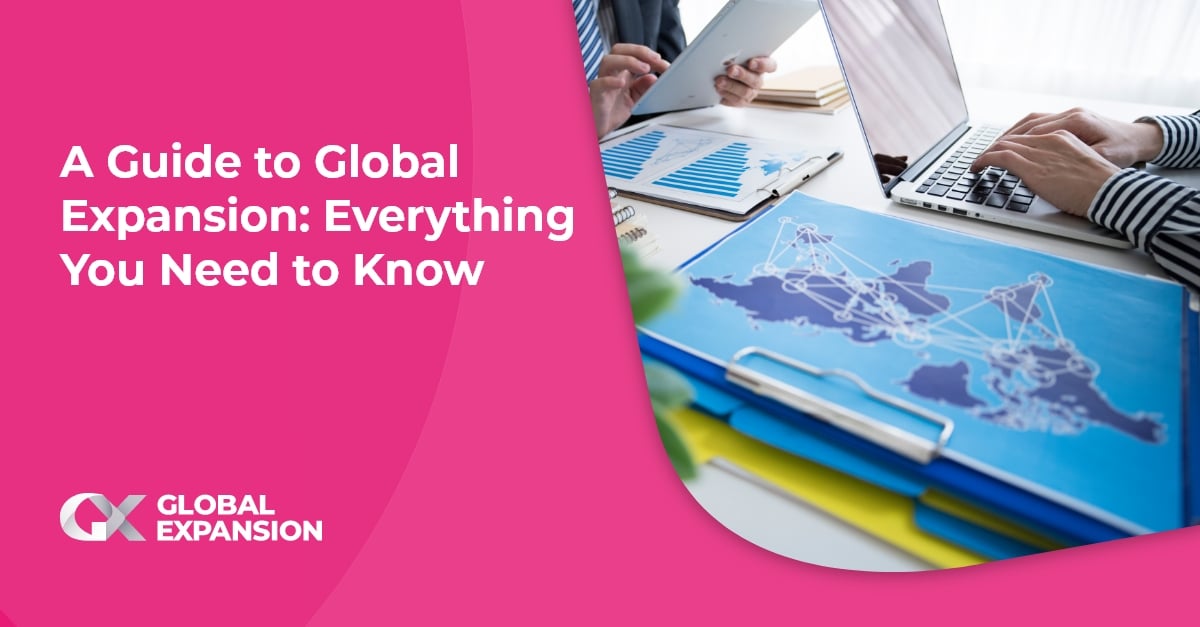 Published on April 30, 2020 , updated on August 11, 2023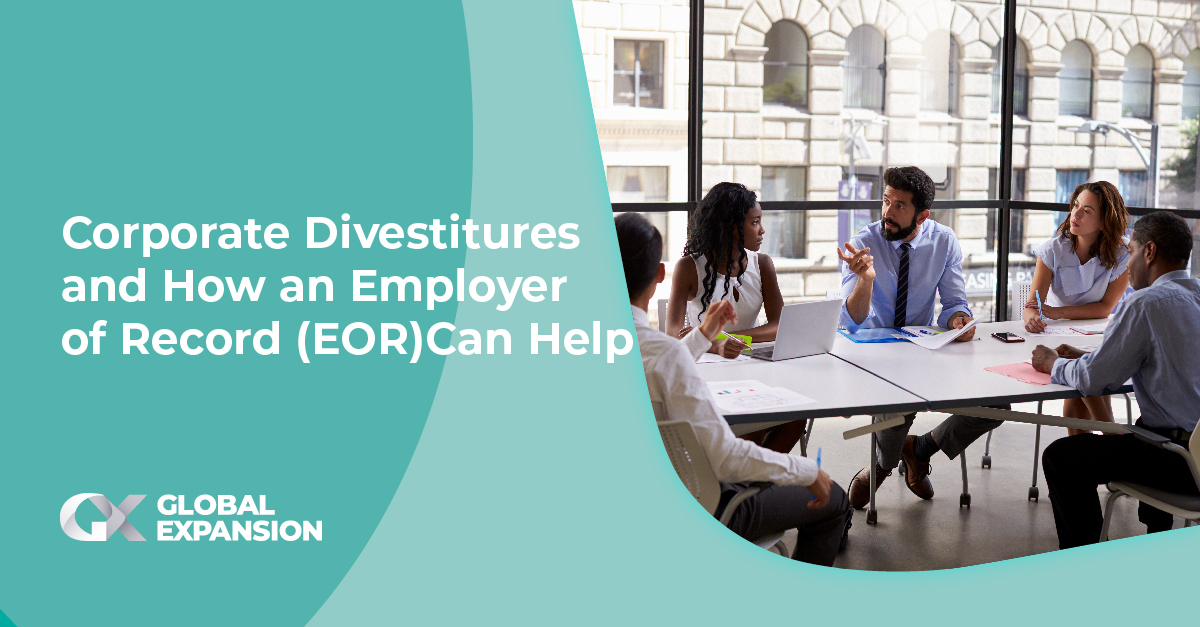 Published on April 30, 2020 , updated on August 11, 2023
Receive the latest GX blog posts and updates in your inbox.