An International Business Expansion Plan for First Timers
An International Business Expansion Plan for First Timers
Published On: October 11, 2020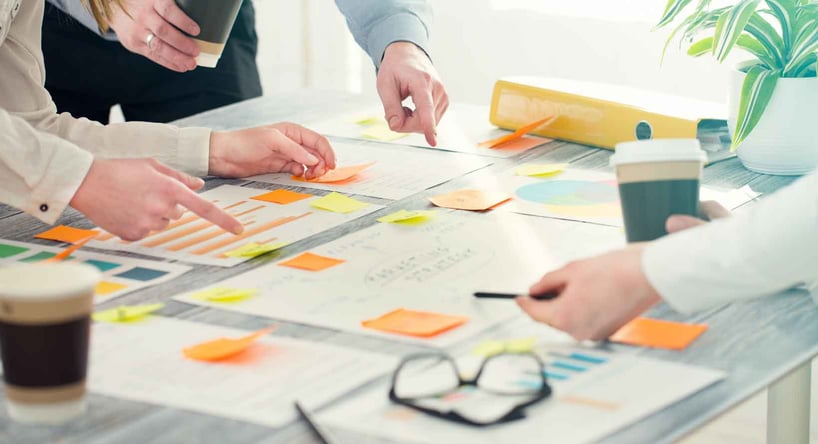 It's the dream of many businesses to 'go global'. New markets, new talent, new success - globalization is a heady and exciting process that, when done correctly, brings growth upon growth. With improvements to trade, supply chains, data processing and analytics, it could be argued going global is easier than ever.
But it still needs a steady hand at the helm, requiring preparation and skill. Here's an international business expansion plan you can use as a resource when beginning your expansion journey.
1. Strategize
No expansion can occur without a business plan that accounts for the nuances of a foreign market. You might have a fantastic business plan, but part of what makes a plan work is a locale. What works in one place may not work in another. Developing a localized strategy is, therefore, an important driver of success.
You need to develop a tactical project that includes goals, KPIs and accounts for the limitations set by any budget you may have. Also, determine your growth option, as these could take the form of:
You'll also need to determine which country is the right area for you to expand into. You can do this by identifying similar markets and audiences as yours, looking at cultural similarities and economic health. This means you must choose countries that have stable economies.
You can also follow the trends of customer demand and social media. You can use social media analytics to discover in what areas your business is trending or use your website analytics to find out where your orders are coming from. A high level of orders in a foreign country dictates a high level of demand.
Determining all of this will create a better structure to follow and develop later on.
2. Do the Market Research
Before any globalization can be pursued, your business needs to analyze where it's going and where it wants to get to. You can do this by implementing the following:
Product: You're going overseas to sell your product or service, so prepare a product gap analysis against local offerings. This will help you discover the products the market is lacking and the ones that are doing well.

Market: A market segmentation analysis will then help you identify whether your product/service will sell well in your target market.

Competition: You'll also need to carry out a SWOT analysis to analyze your competition. Local competitors might sell similar products at cheaper rates, so how can you stand out?

Potential: How big is the target market? Is it growing or shrinking? Market potential will help you determine the future health of your business venture in regards to environmental factors.
3. Become Market-Ready
Return to the results of your product gap analysis. How will your product or service perform in the target market? Take the time to identify any alterations to your product or marketing approach that might make your transition into the new market more successful. But this also applies to the local regulatory environment, for example:
Explore the local regulations and ensure that your product is compliant.

Think of product localization. There have been many unfortunate cases of product names that, when translated, end up being either odd or rude in the local language. While they can be amusing, they're big hindrances for your progress.

Remember to trademark or patent your product.

Make sure to quality test your product not only in line with your standards but the standards of your target country.
Finally, explore the local distribution methods available to you. If you're pursuing a local partnership this may be easier, as existing companies will already have distribution channels set up for you to use.
4. Consider Sales Strategy
A clear-cut sales strategy will include the following considerations:
Sales delivery.

Branding and value proposition.

Marketing approach and campaigns.

Pricing (factoring in exchange rates and local taxation).
First of all, how will you market your products? Digitally? If so, prepare yourself for creating a localized web domain (where you'll have to register the domain name) or add translation features to your original website. Similarly, will your marketing be done predominantly over social media? That means you'll need a worthwhile translation service or a native speaker.
Also, determine whether your product fits the local economy. Expensive luxury items don't make sense in traditionally poorer areas, which means you may have to start from scratch. A localized pricing and sales model should, therefore, be created before any expansion begins.
5. Ensure Legal Compliance
While some countries have stronger regulatory bodies and requirements than others, it's always worth being aligned with the rules. Compliance breeds compliance, helping to create a fairer market where the merits of your product, business model and staff are what creates success.
This means understanding the specific requirements that may apply to you, whether they're set up by the host country or any trade agreements. This will also mean registering your business with the relevant authorities, creating localized commercial agreements and work within industry-specific guidelines and regulations.
Furthermore, you'll need to:
Ensure any expatriate employees are overseas with a valid visa.

Pursue the required routes in regards to good and shipping.

Maintain detailed records of your business and expansion process. It may be worth outsourcing this work to a PEO to ensure global compliance.
For more information on international law, explore our blog here.
6. Explore Local Tax Laws
Tax is one of the most vital business obligations to get right. Upon beginning your expansion, navigate the local tax laws, alongside any international tax laws that may apply. Is there a trade agreement between your home and host country that might afford you tax benefits? Every bit of information you can glean is valuable.
You need to ensure that your foreign entity is compliant with local corporate policies and has at its disposal a risk management plan. Remember to create reliable reports on sales and VAT taxes (if applicable).
You can consider outsourcing your accounting, payroll and tax. For example, a PEO can offer payroll management, as well as deducting the relevant taxes at source, making your job much easier. They can also include social security payments, alongside additional benefits such as medical or life insurances, depending on what applies.
7. Visualize Your Budget
With the data gained in the previous steps, as well as the inherent knowledge you have about your own business and finances, you, your team and your stakeholders will be able to create a final budget. It needs to be proactive, aggressive and ultimately attainable.
There are many ways of structuring a budget. One way is to develop a three-year budget alongside a rolling 12-month business plan that can be adapted, including the relevant KPIs. You can update this every six months.
Once you've begun the expansion process, remember to perform operating reviews at each quarter. Finding granular level detail is also a wise practice, so establishing a near real-time budget (weekly) to correspond with data reporting will give you a more up-to-date and adaptive view of your financials.
Furthermore, consider working alongside a Global PEO. If you're looking to create an adaptive budget, this may be the path for you, as working with a PEO can reduce expansion costs by up to 70% over an in-house implementation. Similarly, going in-house can lead to an increase in the time it takes to go to market and the potential for business-critical mistakes. Choosing a PEO partnership may provide you with the ultimate peace of mind.
This international business expansion plan is a general outline you can follow, however, each strategy will be different when it comes to the real thing. There also may be big changes that depend closely on environmental factors, such as exchange rates, trade agreements and political relationships.
For more information on the inherent possibilities and different avenues of international expansion, explore our helpful guide that covers many bases when it comes to the paths you can potentially take.
Finding the Expansion Plan For You
Calculating the differences and potential of varying expansion methods is a long-winded task. There's a lot of disparate information out there, but we've brought it all together in our guide. Perfect for first-timers, it details the different growth options open to you, national vs. international expansion, important considerations and PEO possibilities. It's the perfect starting point for businesses prepared for that next step.
Download 'Expansion Considerations for Rapidly Growing Businesses' by clicking the banner below.
Related Articles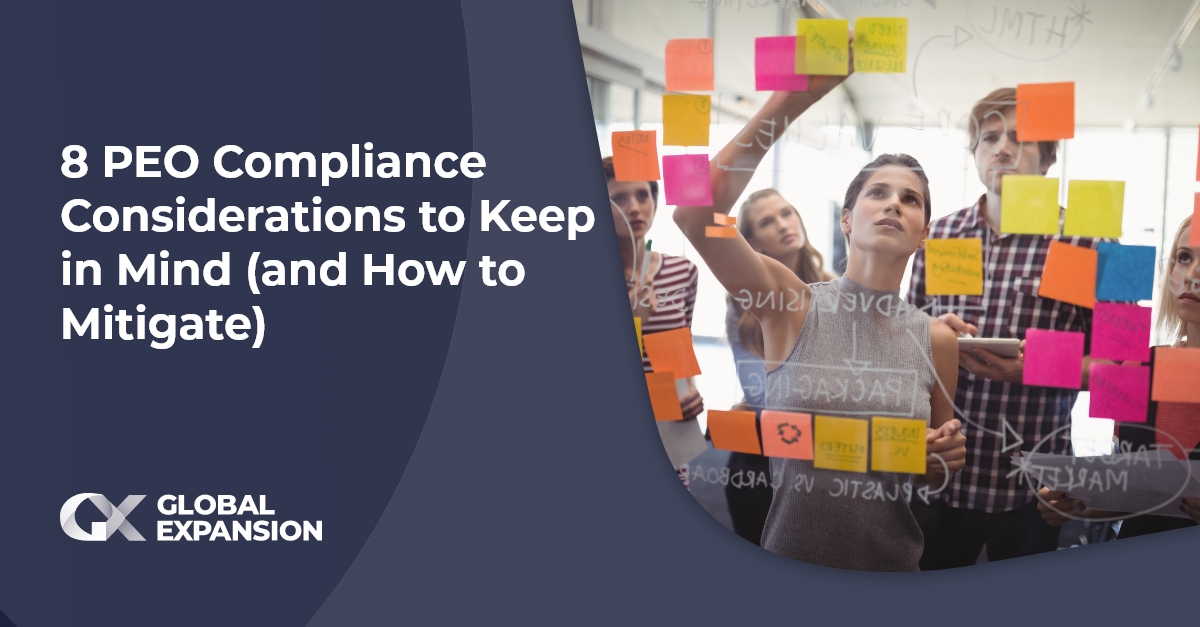 Published on October 12, 2020 , updated on August 11, 2023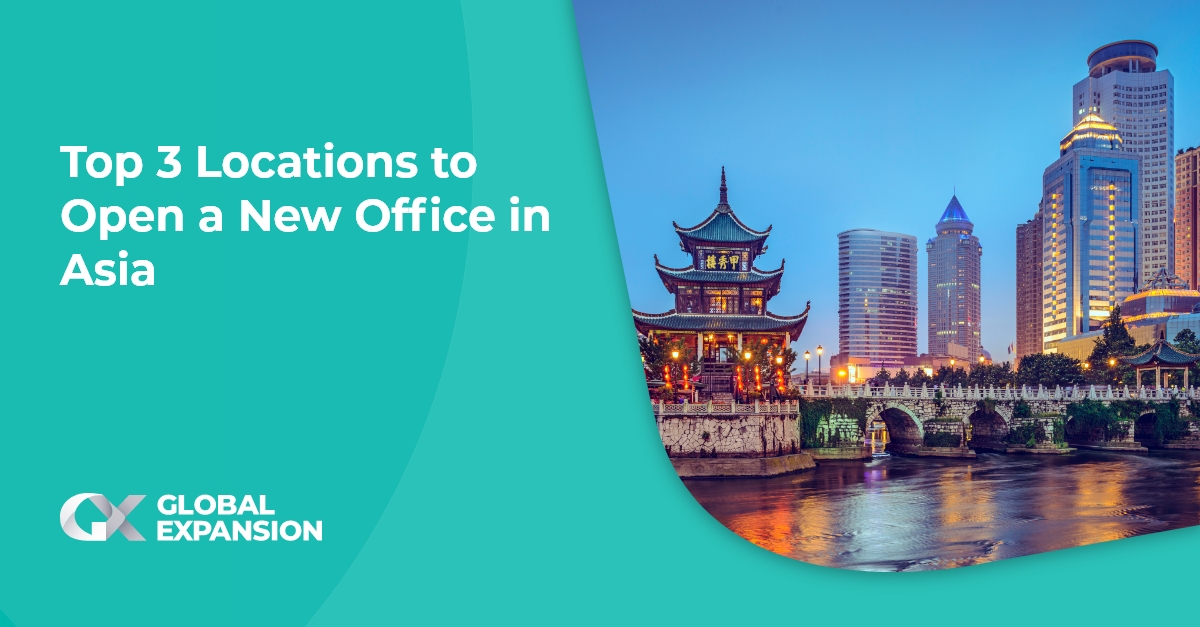 Published on October 12, 2020 , updated on August 11, 2023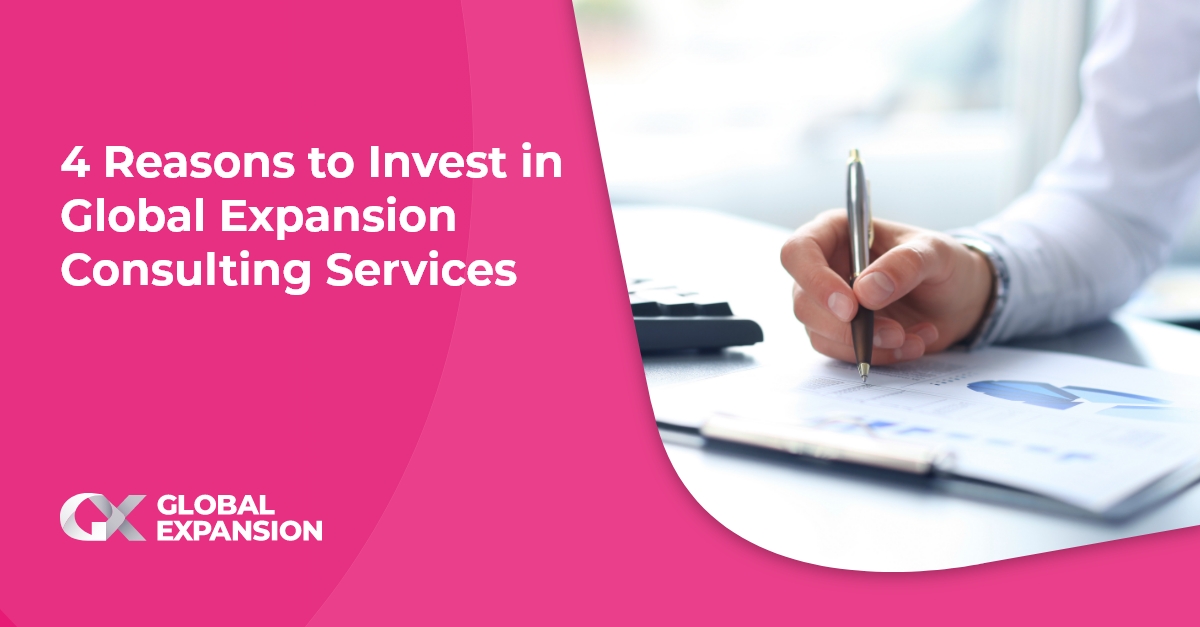 Published on October 12, 2020 , updated on August 11, 2023
Receive the latest GX blog posts and updates in your inbox.