Why All International Businesses Need Global Mobility Providers
Why All International Businesses Need Global Mobility Providers
Published On: April 15, 2020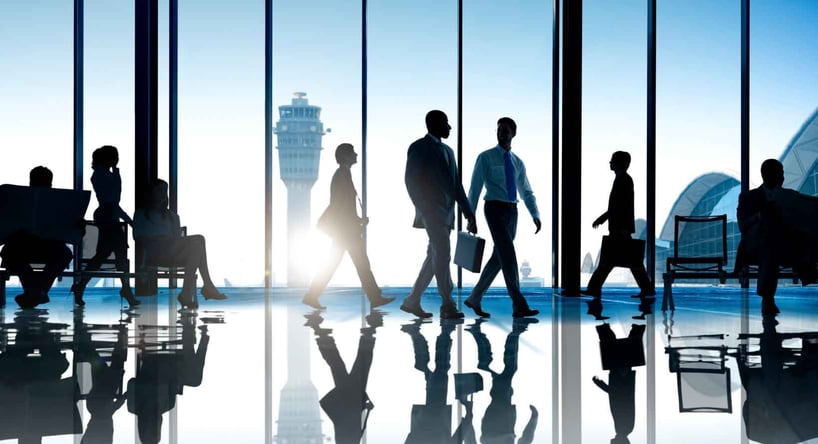 We live in an age where technology has rendered the issues of timezones and borders inconsequential. That being said, when expanding your business you'll still need to get someone on the ground - that's a different set of complexities altogether.
Luckily, global mobility providers are the go-to services when it comes to expanding your business onto the global stage. Here are eight reasons why businesses need global mobility providers.
1. The Management of Global Talent
The acquisition of talent isn't restricted to national borders. When you hire within more than one country, you've a greater chance of closing the skills gap and providing a better basis to solve any shortages in talent.
When you have a better grasp of your employees and their talents, you're more able to capitalize on their strengths. This may mean that you can more accurately determine who can progress and at what points, which in turn allows for a better allocation of resources.
When you acquire global talent, you create a more skill-diverse workforce. Reinforcing a network such as this with the proper management means that these skills can be shared collaboratively, creating a more efficient business.
2. Increased Speed To Market
Because of a rapidly connected global marketplace, using technology and internet capabilities helps you to surface quickly. But this is something all companies can use, meaning that speed to market is increasingly important. If you're not entering new markets first, someone else is. The ability to deploy your well-managed talent in a new environment is an absolute advantage.
A global mobility provider ensures support surrounding immigration, payroll, relocation, tax and other international business regulations are taken care of. If you're not compliant within these actions, you could be at risk of missing key business opportunities and more seriously, legal repercussions.
With a global mobility provider guaranteeing this background support, it won't take long before you're making headway within a new market.
3. Safety and Compliance
You can undertake expansion into foreign territory yourself. However, without the bespoke knowledge and experience of a global mobility provider, you could hit a lot of red tape. Mobile employees can be a significant risk if not properly managed early on.
Tax is a complex subject, as well as immigration status (if you're relocating employees). With tax comes administrative burdens for your finance department back home. There are also employment laws to contend with as well as other business legislation that will vary from country to country.
Legal issues are the biggest threat to any expansion process. Not only do they have the chance of damaging an employee, but they can damage the business itself if not adhered to. When it comes to red tape, a global mobility provider is the pair of scissors that cuts through it all.
4. Increased Diversity
A diverse workforce represents a very real global presence. It also represents a crucial creative advantage, as a varied network of employees means a diverse well of creative experience people can draw from. Solutions to problems are more easily found and could be a process that would have otherwise flown under the radar.
Diversity doesn't just mean nationality, but age as well. Having a good mix of ages means that more experienced workers can share their knowledge with junior colleagues. Junior colleagues may have knowledge of a bespoke technology or idea that might be widely unheard of.
5. Knowledge Exchange
Following on from the previous point, it's worth noting that good ideas can be generated anywhere. They're not confined to location or demographic. If your organization is one that has implemented an expansion strategy by working with a global mobility provider, it's in a better place to exchange information and create good ideas.
This is especially important if your new international hires have bespoke knowledge of the markets they are inhabiting - knowledge you may not be privy to. It could be something such as distribution needs or product design or popularity. A global mobility provider also makes it simple when transferring technical expertise due to their effective remote onboarding processes.
6. Gain Insights from Data
Without data, any international expansion effort is left dead in the water. But what kind of data are you supposed to gather and in what way do you gather it?
The right global mobility providers use the right PEO (Professional Employer Organization) technology within their strategy, compiling and analyzing the right data at the right time. This helps increase the efficiency of any expansion, ensure a more complaint move and aid the success of the employee as well as their retention. More data also gives more transparency from a financial perspective, identifying where your ROI is being generated.
7. Consultation Best Practices
When working with a global mobility provider, you're not only getting a reliable expansion strategy catered to your needs, you're also getting an open door into the best practices within this process. You can make the most of working with a provider by proverbially picking their brains about the best ways to go about things, key information and industry secrets.
This kind of bespoke knowledge is valuable because it sets you up for further success in the future - especially if you decide to implement an expansion strategy again in another country. You can hit the ground running a lot quicker than you did the first time.
You'll also benefit from the constant support provided by a global mobility provider. An expansion strategy is a difficult thing to pursue, so chances are, you may discover an issue. Having that professional expertise is a lifeline to a successful implementation.
8. Creating the Correct Entrance and Exit Strategies
Any expansion calls for the correct entrance strategy, where you'll be weighing up the pros and cons of establishing a foothold in a foreign country or international market. Something as important as this demands a good market-entry.
With the help of a global mobility provider, you'll be able to fashion one that fits your needs, while remaining compliant with business regulations. The lower-cost, lower-risk model can only be supplied through working with a global mobility provider.
The same goes for exit strategies. If you're looking to withdraw from a territory, there will be other regulations to keep track of. A global mobility provider, such as Global Expansion, provides that.
If you need more information on why a PEO is the right choice for your future growth plans, then we've got just the resource for you.
Why Should You Work With a Global Peo - and Why It Should Be Global Expansion
In this resource, we've compiled the top 15 reasons why a global PEO is the right choice of partner when it comes to expanding your company globally. International law, language, cultural differences and remote onboarding - a PEO provides for it all.

If you're looking to learn more about what's on offer, just click the link below to get started.
Related Articles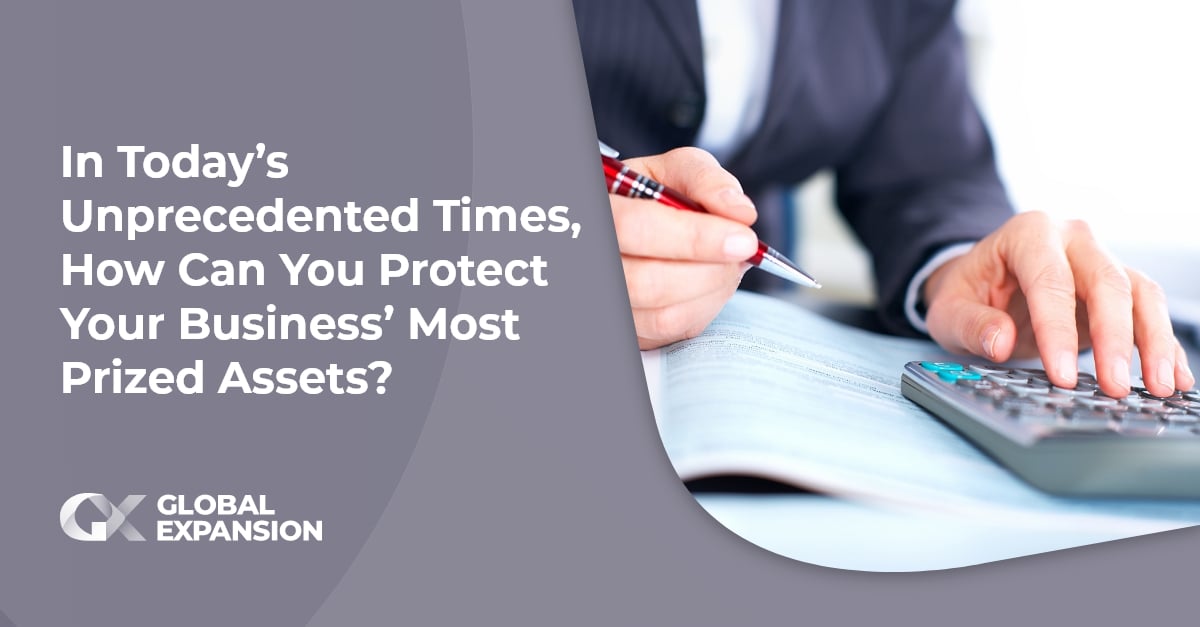 Published on April 16, 2020 , updated on September 26, 2022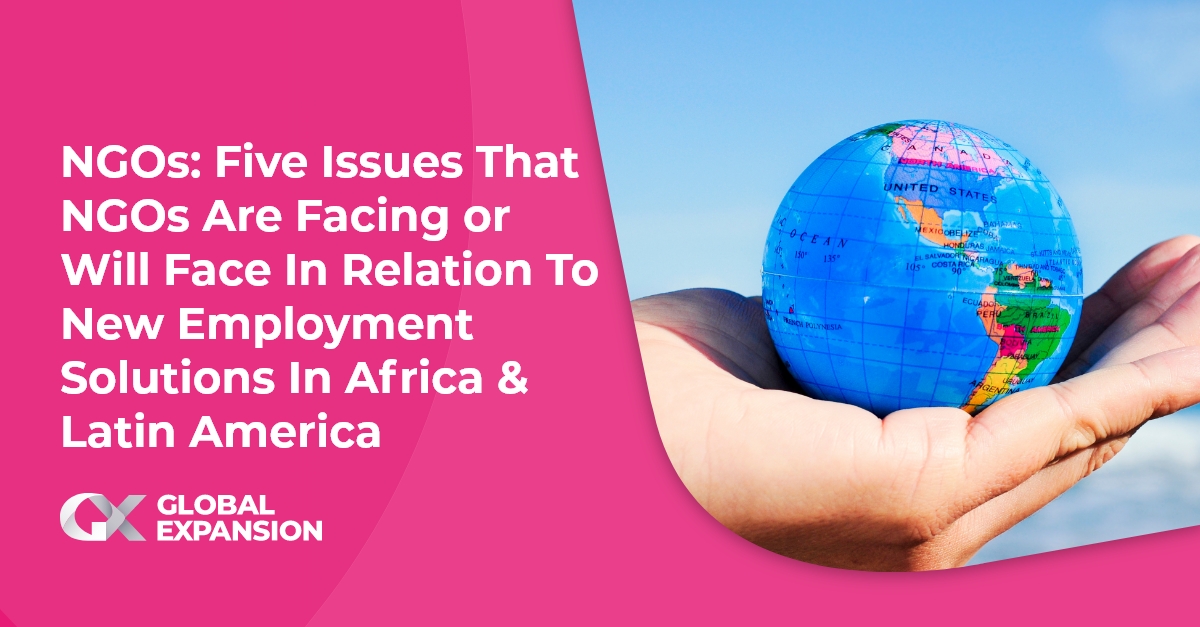 Published on April 16, 2020 , updated on September 26, 2022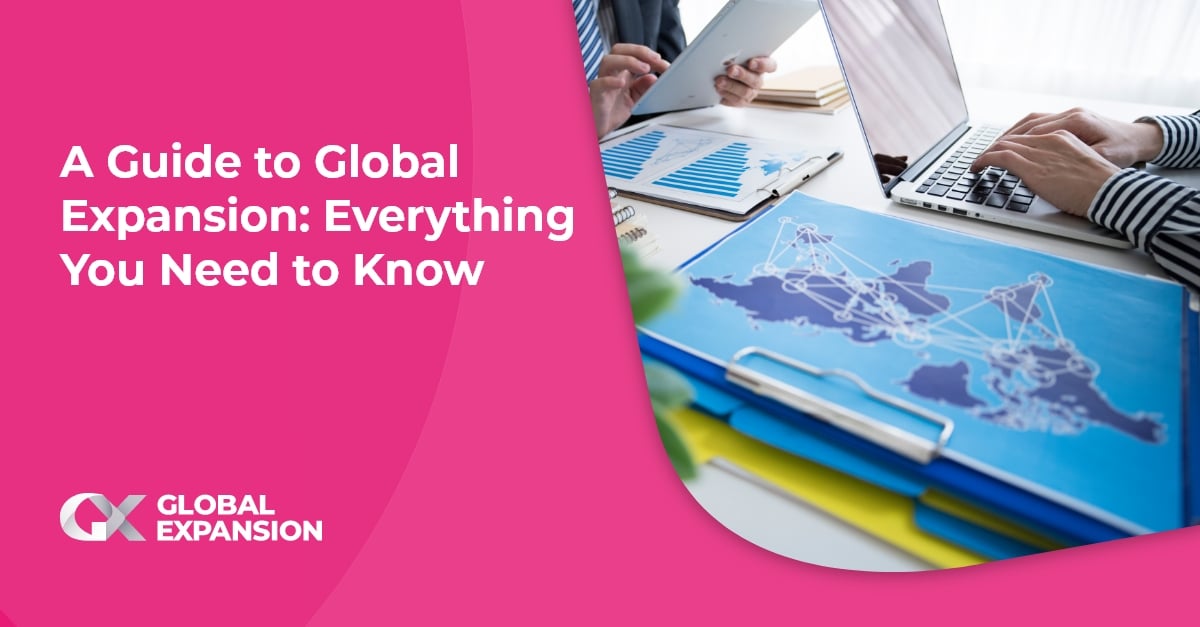 Published on April 16, 2020 , updated on September 26, 2022
Receive the latest GX blog posts and updates in your inbox.