Global Compliance Made Easy: Partner With an EOR
Global Compliance Made Easy: Partner With an EOR
Published On: May 26, 2023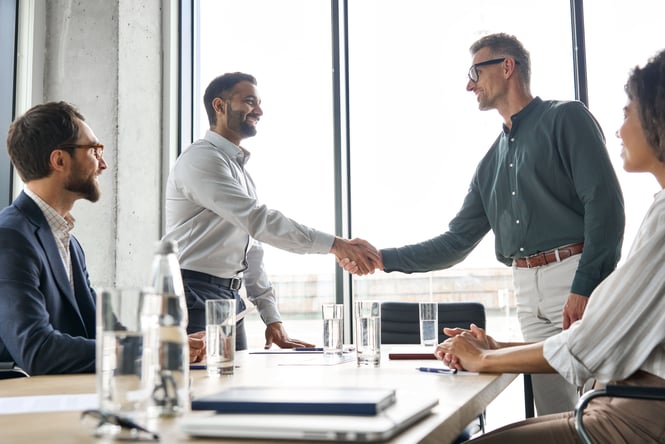 Global expansion is many businesses' ultimate goal, but it can become prohibitively expensive if not executed correctly. But no matter which market a company targets, successfully navigating global compliance is difficult yet necessary—and the financial penalties for non-compliance are high, and damage to an organization's reputation can be terminal.

Expertise in global compliance protects against inadvertent violations of local laws or regulations regarding taxes, worker classification, labor codes, and privacy. Each of these (and other) considerations is made even more complicated if a business chooses to pursue global growth on its own. That's why more businesses are choosing to rely on an Employer of Record (EOR) to safeguard against global compliance issues.
Top 5 Global Compliance Challenges
Companies that extend their operations into different countries face an added layer of complexity regarding compliance management, especially if they expand into multiple foreign markets; every market requires following different employment, tax, payroll, and other compliance measures. However, companies will face similar challenges no matter where they expand, including the following.
1. Labor Laws
Every country has labor laws to regulate and balance business operations with the needs and rights of employees.

The specifics of these laws differ in every nation with some offering significant protections to workers and others providing minimal worker rights. For example, in many countries, a business must give an employee several weeks' notice before termination, while in the United States, at-will agreements permit immediate dismissal.
2. Worker Misclassification
It is essential to assess whether the company's future employees will be employees or contractors. This requires understanding a company's unique needs and evaluating each nation's classification criteria, which may vary greatly depending on the jurisdiction. The penalties for misclassifying an employee can be severe, and could potentially lead to a forced or voluntary exit from the foreign country.
3. Regulatory Changes
Not only do compliance laws change from country to country, they are also constantly updated. To remain compliant, a business must stay up to date with the latest labor laws, tax regulations, and data protection policies. Doing so places enormous pressure on internal teams, stretching both finances and teams' bandwidths.
4. IP and Data Security
According to GlobalScape's True Cost of Compliance with Data Protection Regulations study, organizations lose an average of $4 million in revenue due to a single non-compliance event.

Data privacy is a growing issue that international authorities are increasingly reviewing and punishing non-compliance. For instance, non-compliance with GDPR can cost a company up to $20 million or 4% of its global turnover.
5. Global Tax and Payroll
Developing a compliant and productive global payroll system can be very demanding. It requires an extensive comprehension of diverse local and international regulations and processes.

Any mistakes in payroll calculations or delayed payments can result in fines, penalties, and damage to the company's reputation both locally and globally.
Simplify Global Compliance with an Employer of Record
Partnering with an Employer of Record (EOR) is the most effective way to prevent compliance problems and avoid significant financial penalties. An EOR allows a business to mitigate risk and limit its liability without slowing global growth. Let's examine how an EOR makes global compliance easier. Employment contracts
An Employer of Record can help draft employment contracts for your new international employees that align with local labor laws and regulations. This protects a company from worker misclassification and any associated penalties.

An EOR will stay on top of regulatory changes through its legal, financial, and HR partner network and/or its in-country experts. So, the hiring company has peace of mind that its employment agreements align with all local employment compliance considerations.
Onboarding
First impressions matter, and bringing new employees on board in various countries involves legal risks. An EOR can help companies guide and support new team members through the onboarding process.

Every country has specific employment laws that require careful adherence during onboarding. An EOR can provide a company with the appropriate legal knowledge to onboard each worker compliantly in their location.
Global Payroll
Managing global payroll obligations across different countries can be complicated and time-consuming. Late tax filings and currency exchange issues can lead to costly penalties, which can compound and lead to additional financial and legal headaches.

A global Employer of Record service simplifies these issues by handling all aspects of employee compensation, including payroll requirements, voluntary benefits, and expense reimbursements.
Global Benefits
Companies need to pay attention to the different benefits required by law for each global worker in their specific country.

An EOR can take control of managing employee benefits, helping multinational organizations avoid expensive mistakes. Just as it will keep up with regulatory changes, the EOR will also monitor the latest global employee benefits updates, including those related to hiring in Albania.
Data Protection
Safeguarding personal and corporate data is crucial in today's business landscape. Aside from the GDPR of the European Union, other nations like Australia, Brazil, India, Japan, and New Zealand also have unique data privacy regulations. Similarly, the U.S. state of California has the California Consumer Privacy Act (CCPA).

Partnering with a trusted Employer of Record can help companies avoid hefty fines and penalties. The EOR will provide strict security controls such as encryption, storage, and reporting to secure an organization's data.
Offboarding
In today's remote work environment, a well-planned offboarding process is essential to protect a company's reputation and to prevent intellectual property theft, data breaches, and legal liabilities.

An experienced global EOR can simplify and automate offboarding for a smooth experience for the departing employee and the organization. Another significant function an EOR can provide is protecting a company's IP and data from former employees.
Global Compliance Doesn't Have to be Complicated
An Employer of Record (EOR) can play a vital role in simplifying global compliance for organizations breaking into new foreign markets. By taking responsibility for legal and administrative obligations, such as payroll, taxes, benefits, and employment contracts, an EOR helps maintain compliance with local regulations in various countries.

Working with an EOR can help companies avoid costly mistakes and penalties related to compliance issues, including data privacy protection, labor laws, and worker misclassification.
Simplify Global Compliance with Global Expansion
Global Expansion's team of experts has extensive experience in preventing global compliance problems before they arise. We navigate employment compliance in your target market, you focus on growth.

Partner with Global Expansion to:
Limit your compliance risk: Get employment agreements aligned with local regulations to protect you and your people.
Stay ahead of changes: Rely on our global team of local legal and HR experts to keep you ahead of regulatory changes.
Avoid fines and protect data: Trust our experienced team to keep your data safe and aligned with GDPR and other country- state-specific data privacy laws.
Don't let global compliance concerns slow your global growth. Partner with Global Expansion to experience the premier global employment solution that streamlines payroll, benefits, contracts and compliance.
Related Articles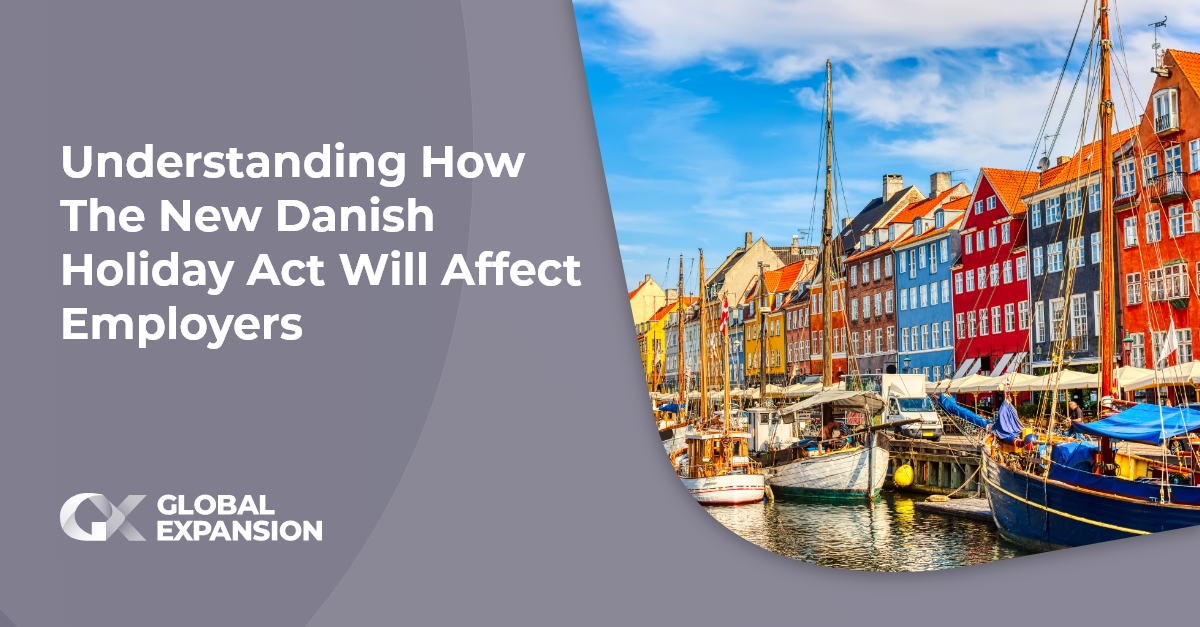 Published on May 26, 2023 , updated on September 13, 2023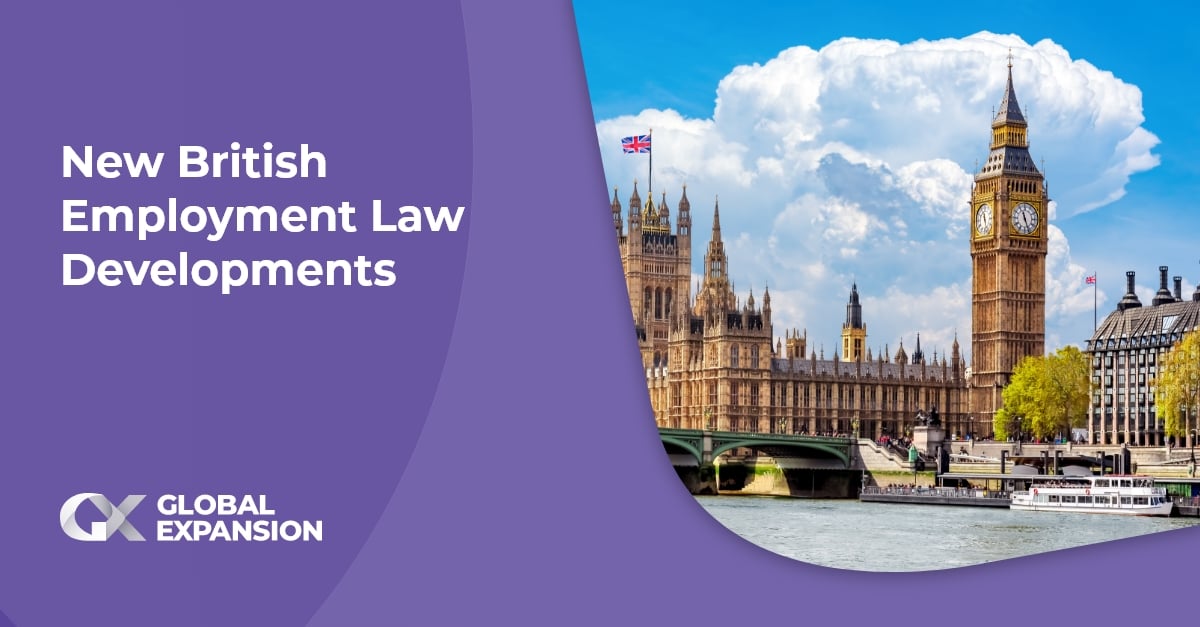 Published on May 26, 2023 , updated on September 13, 2023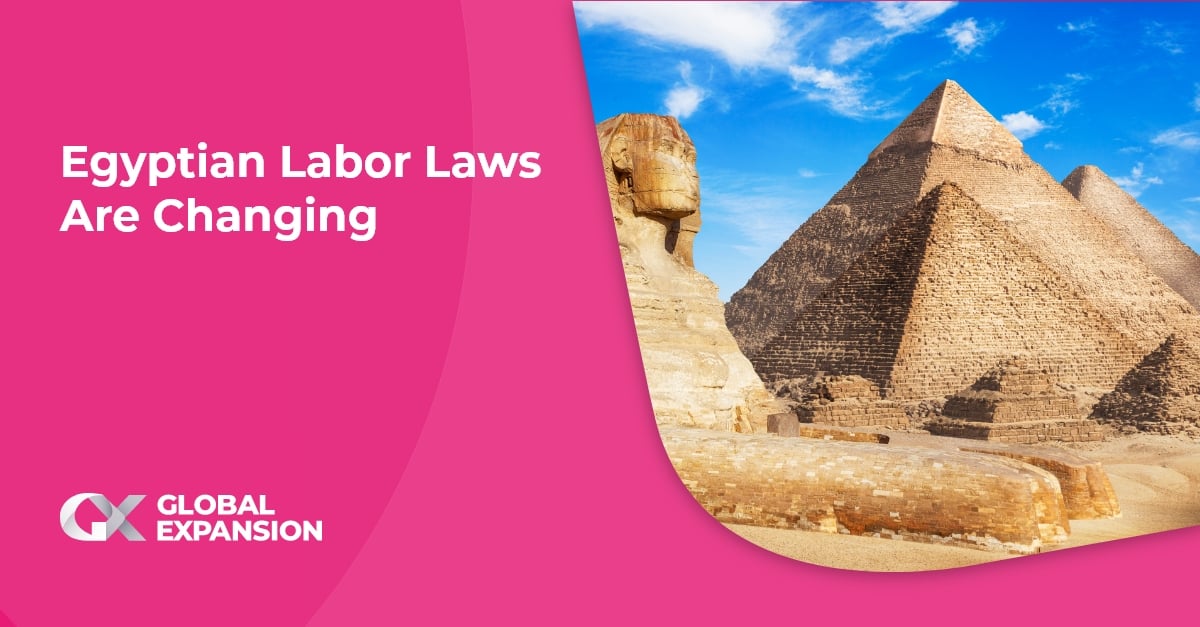 Published on May 26, 2023 , updated on September 13, 2023
Receive the latest GX blog posts and updates in your inbox.