Investing & Divesting: Human Capital
How To Use Global Employment To Retain Your Assets/Intellectual Property & Create Corporate Tax Advantages
When it comes to your business, human capital is always going to be one of your most important assets. In addition, payroll is going to be one of your largest expenses.
In the days of a globalized economy, it's clear that there are always a number of options available to businesses and corporations that are looking to gain a competitive edge – whether it be through payroll reductions, asset protection, intellectual property security, and even corporate tax advantages.
One way to accomplish all of the above is to take a deeper dive into your options as they relate to global employment. In fact, there are a number of different global employment solutions available for today's businesses to help ensure that they can remain competitive in an ever expanding globalized economy.
In fact, that idea presents us with a new realization – borders in a globalized economy are becoming increasingly irrelevant. New technologies and communications tools have paved the way for businesses to connect with talent across country-lines and even across oceans. International workforces and global employment solutions are making it increasingly likely that countries will see businesses and corporations from overseas target their workforce; it is said that global hiring efforts "are expected to increase by up to 76%" in the coming years. This is a staggering number, and one that should serve as a helpful indication that there are tremendous benefits for businesses that intend to leverage the power of global employment to ensure that they're strategically positioned to compete in the marketplace.
Now, with that said, businesses leaders who successfully manage their global workforce can take advantage of a wide range of benefits that allow them to grow and expand, and cut costs all at the same time. Remember, the world is becoming increasingly connected through the use of digital technology, so why wouldn't it be a good idea to take advantage of this technology for business purposes? Don't let the naysayers dissuade you; this is a new landscape, and it's time for it to be groomed properly by businesses who are ready to exploit this new shift in human capital in the right way.
Managing A Global Workforce
When it comes to managing a global workforce, nothing is more important than being aware of your requirements as a business. In addition to being required to comply with the rules set forth by your home country, there might also be some rules and regulations that you'll have to comply with in your workers' home countries as well. Now, this could potentially present you with a challenging situation to navigate, but with the right knowledge, the right resources, and the right strategies, you can ensure that you strategically position your business to reap the benefits of a global workforce.
Now, with the development of a global workforce comes the need for new management strategies to help you navigate these unfamiliar waters. But if you're able to do successfully, you could put your business in a unique opportunity.
Revise Your Onboarding Strategy
Remember, when you're hiring international talent, you're dealing with a whole new communication process – one that you might not be entirely familiar with. This means that in order to successfully bring on new talent to your team, you need to completely overhaul and revise your onboarding strategy. This might even require a massive overhaul of your communications infrastructure too. You might benefit from remote business platforms like Slack or Zoom, which can help to ensure that your new employees can begin to make an impact immediately and seamlessly, especially when they're located thousands of miles away from your home office.
Determining Fair Wages
We've all heard the stories of large international corporations that pay their international workers significantly less overseas than they do their domestic workers. To put it bluntly – that's simply something that we would never recommend. In fact, we're firm believers that all businesses should negotiate the salaries of their international employees fairly, ethically, and morally. Remember, you're no longer dealing with the culture that you've always known – you're dealing with international cultures, through which your workers might have a different view on money than what you're typically used to. This presents a whole new challenge for business leaders who are trying to determine a fair wage for their international employees. You might encounter an employee who will advocate for a higher wage. At the same time, you might encounter another employee whose culture will instill in them a sense of content, where they wouldn't dare negotiate for a higher wage.
It's important to become well knowledgeable on the various cultural norms that your new employees know, so that you can do right by them and do right by your business all at the same time.
Legal Compliance Is Key
When it comes to your international workforce, the odds are high that the majority of your employees will be working remotely. This makes it incredibly difficult to maintain, monitor, and manage their workloads effectively and accurately – and this is where legal compliance comes into play. For example, there are a number of countries throughout Europe that have strict laws that protect an employee's "right to disconnect." In fact, throughout the European Union, workers are not required to work more than 48 hours per week.
Maintain legal compliance requires a robust and advanced knowledge of the legal requirements from each of the countries in which your international workforce is based. This means that you and your business will be held accountable, should you breach any fundamental rights of your employees.
Sustaining Your Operations
At the end of the day, maintain and sustaining your operations is going to be a non-negotiable. You cannot risk taking on an international workforce if your operations are going to suffer. This means that business leaders should conduct due diligence and ensure that a proper communications infrastructure is in place prior to expanding internationally. This will help to ensure that your workflows will remain clear, open, and communicative right out of the gate.
Tips To Get You Started
If you're interested in building your international workforce, following these tips above will help you get started. In addition, understanding exactly what will be expected of you and your business is imperative before you can even begin to think about the potential benefits. With that said, let's get into intellectual property.
Protecting Your Intellectual Property
As defined by the World Intellectual Property Organization (WIPO), intellectual property can be considered, "creations of the mind: inventions, literary and artistic works, and symbols, names, images, and designs used in commerce." In other words, intellectual property can be considered a resource, an asset, and an important business tool that allows the world's economy to remain competitive. But how exactly does intellectual property relate to an international business? Well, for starters, WIP is a UN-sanctioned agency specifically tasked with advancing the development and protection of intellectual property on an international level.
Aside from that, the US Cyber Command and Director of the NSA, General Keith Alexander stated back in 2010 that, "our intellectual property here is about USD 5 trillion. Of that, approximately USB 300 billion is stolen over the networks per year," with much of that theft coming from overseas. Clearly, the practice of protecting intellectual property is of international importance. So, as a global business, how can you go about protecting your intellectual property when you've got your own international workforce to manage?
First And Foremost, Register Your Copyrights & Trademarks Early
When it comes down to it, nothing can be more important than registering your copyrights and trademarks early, and doing so can help to ensure that your intellectual property is protected by WIPP. In addition, filing for individual patents in each target market where your international workforce is based can also help to ensure that you don't run the risk of theft. This can certainly be a process and a daunting task from the start, but at the end of the day, this is a simple, common sense step that your business can take to ensure that your copyrights and trademarks are protected.
Security Strategies Make A Difference
If you've got your own international workforce, then it's likely to assume that much of their work is done remotely and virtually. This would mean that they would require access to your servers in order to complete their tasks and assignments, they would need to have access to lines of communication to actively collaborate with your home staff, and they would likely have some sort of file management system in place to ensure that data on their end is kept safe, too.
A simple way to go about this would be to conduct thorough background checks on all international hires prior to onboarding them. Another would be to restrict access to your most important intellectual property assets to only the most essential employees. You could even prohibit the distribution of your intellectual property through things USB drives, shared network drives, Cloud servers, etc. Putting in these simple safeguards can help to ensure that your intellectual property remains safe and secure at all times.
Addressing The Issue of Taxation
For many businesses with international workforces, the issue of taxation can be quite complicated. And more importantly, if you're beginning to toy with the idea of establishing an international workforce, it's important that you're well aware of your tax expectations, both at home and abroad.
For instance, your international employees will be held to a different tax standard than your at-home domestic employees. This means that your accounting and payroll software will have to be advanced enough to ensure that these employees are paying their required share of taxes with every pay check issued. If not, you could potentially face some legal troubles on your end from your home country and those of your workers.
It's also important to consider how you want to go about maintaining your relationship with your international workers. For example, depending on how you choose to register your international workers, you could make it easier or riskier to manage the issue of taxation. For instance, hiring your workers as legitimate independent contactors might make it easier for you to immediately recruit a professional in a different country – specifically because you would not be required to register as an employer in that country. This would provide you with a tax advantage. However, depending on the scale and scope of the work performed, you run the risk of overplaying your card because the worker eventually performs as an employee – not an independent contractor.
At the end of the day, there are a myriad of ways to address the issue of taxation, with many of those ways revolving around how you choose to register. It's important to be aware of the options that you have, as well as the associated risks and reward for each. Once you're able to determine the appropriate path forward, you can rest assured knowing that you've strategically positioned your business for success with a brand new and legitimate international workforce at your disposal.
To find out more or to speak to a member of our team feel free to contact us by clicking the button below:
Related Articles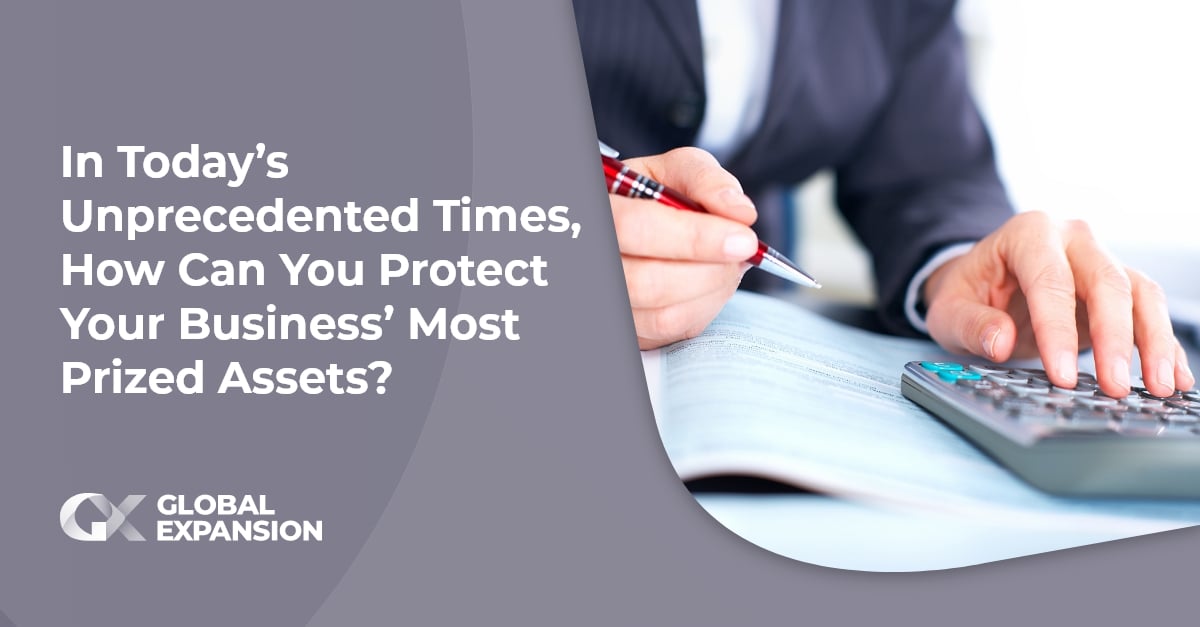 Published on May 6, 2020 , updated on September 26, 2022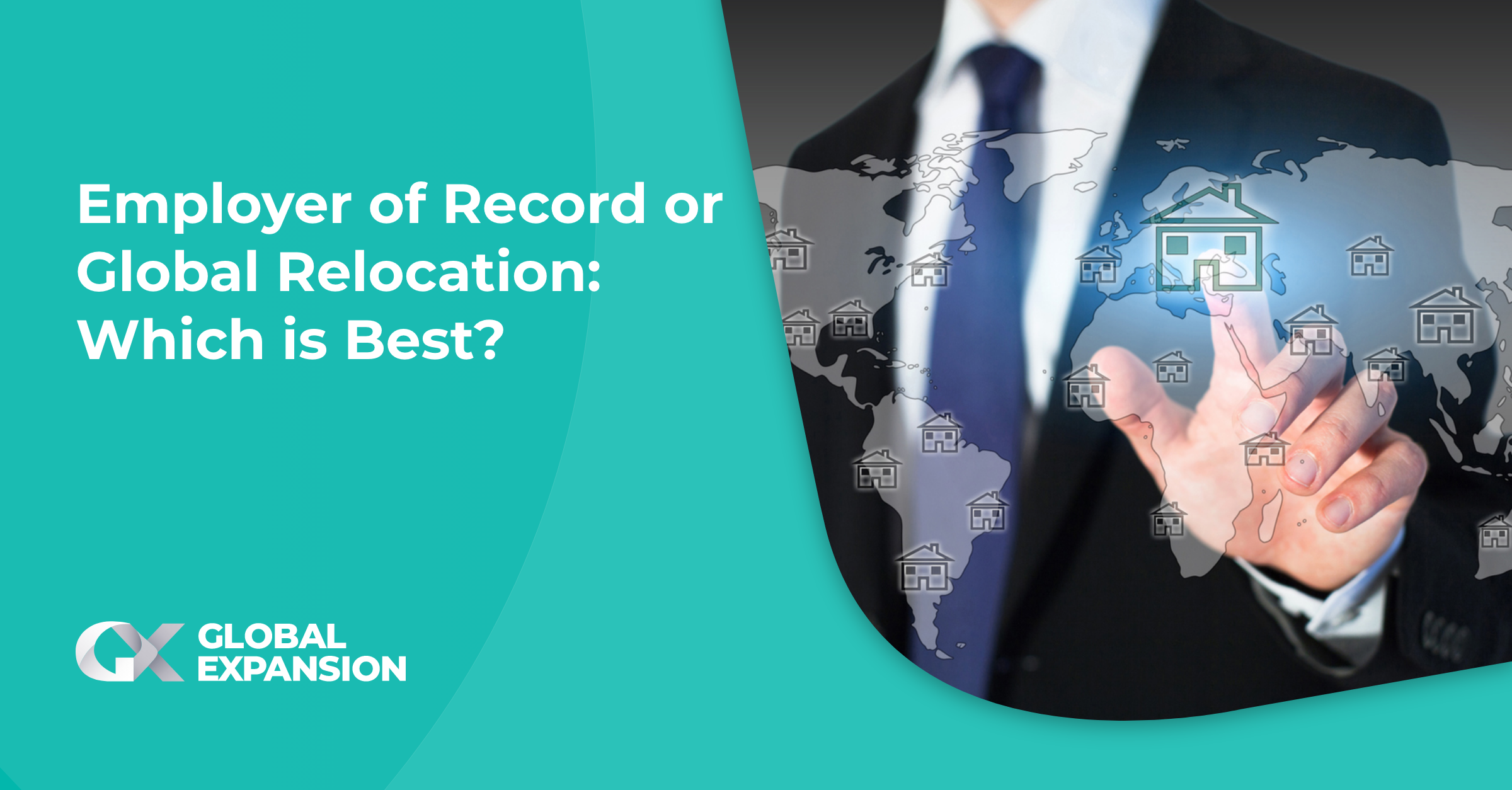 Published on May 6, 2020 , updated on September 26, 2022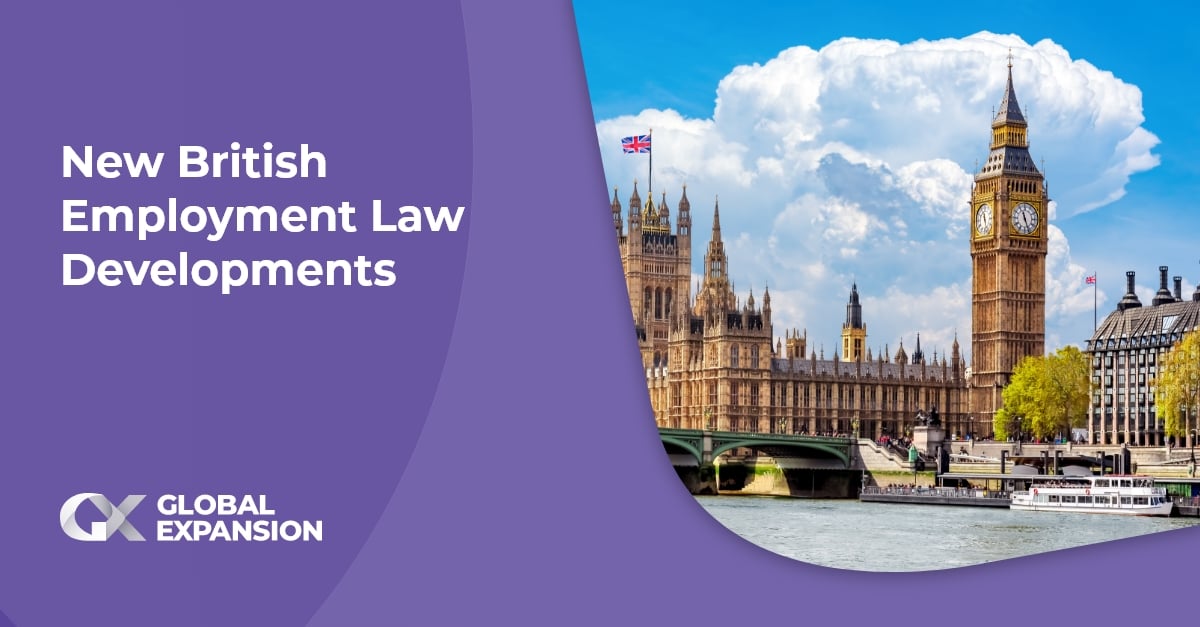 Published on May 6, 2020 , updated on September 26, 2022
Receive the latest GX blog posts and updates in your inbox.