Top Tips When Recruiting for International Assignments
Whether they're domestic or international assignments, the recruitment of the right people for the job is always a top priority. However, due to the challenges of overseas management, communication and expatriation, recruiting for international assignments is often a process with more risk attached to it.
In this blog, we'll explore how to find the right candidate for international assignments, with special focus on both how to hire from overseas talent pools and what to look for in expatriation candidates.
Selecting The Right Candidate
A candidate for international assignments can come from domestic or international sources. Now, if we choose a domestic candidate and then expatriate them, there's always the issue of expatriate failure - that unfortunate circumstance where the overseas assignment fails for some reason - usually because of environmental pressures such as a lack of integration with the host country culture.
Alternatively, an overseas candidate might be a lot more difficult to hire. Choosing and onboarding someone from a foreign talent pool means that you need to manage these processes from abroad, taking into account the different host country regulations and labor laws.
However, before all that, you need to decide on the candidate for you. Now, a candidate suitable for an international assignment will have the following qualities, regardless of whether they're a domestic or international hire:
Cross-cultural suitability.

Either proficiency with the relevant languages or the willingness to learn.

Technical ability.
Cross-Cultural Stability
Cultural environments differ from country to country. These differences could be very noticeable or completely imperceptible. Taking due consideration of these is still important, however, as cultural environments can determine the success of an international assignment.
For a potential candidate, cross-cultural suitability appears in the following attributes:
Cultural empathy.

A positive attitude.

Adaptability.

Diplomacy skills.

Emotional intelligence.
Essentially, cross-cultural suitability can be seen as the mix of factors that allow a person to better place themselves in a foreign country (or work with your culture, from the point of view of an overseas hire).
When hiring, take into consideration the candidate's attitude towards foreign cultures, ability to relate to other people and their personality in general. Relationships between home and host country entities will be important, as well as the relationship between the international assignment staff and their immediate environment.
Language
While language skills can be critically important, they shouldn't be seen as the key determinant in whether someone is suitable for a role. Differences in language can be a major barrier to effective international assignments, but language ability will usually come under technical ability in terms of importance.
For recruitment purposes, you can look for two things in a potential expatriate. The first is the ability to speak the host country's language. However, while this is a huge advantage, it shouldn't be a deal-breaker. It's rare to be so lucky in a search for a candidate.
Secondly, the willingness to learn the language, even just the basics. This kind of commitment goes a long way in sorting the right candidate out from all applicants.
From the perspective of someone hiring from overseas for a position in the same country, you need to pay attention to common corporate language.
Technical Ability
It may seem self-evident, but technical ability - the extent to which a person can carry out a job successfully - is crucial. Technical, managerial, communications skills, these are all vital to the appointment of the right candidate.
While this is an obvious selling point for a candidate, you can leverage this focus to really whittle down the right person for the job. Reinforcing the emphasis on the relevant technical skills can help to sort through applicants and also ensure that it's the right applicants who are applying. You don't just want someone who can fill a position that needs to be filled, you want someone who builds on the job description as you've written it.
While this is a worthwhile practice, it's also worth noting that the apparent skill set of a new hire from your home country is no guarantee that they're able to achieve the same success within a foreign environment.
Hiring From Abroad
Global talent acquisition - a real advantage for companies looking to expand internationally while gaining local knowledge and experience in new markets. For some, this can be the absolute only way of recruiting for international assignments.
Think about it - what's better than an experienced employee who is from the area you're looking to expand within? If you recruit the right one, you're guaranteed to gain insider knowledge on the international market, as well as reducing your chances of any cultural issues that could come from expatriate talent.
Hiring international employees for international assignments is a logical choice, capturing a variety of benefits:
An improved global reputation.

A larger team with new perspectives.

Greater networking opportunities.

Multilingual employees.

Prior knowledge of foreign working and regulatory environments.
However, there are a number of challenges that come with this advantageous territory:
Setting up the right taxation.

Hiring local legal and accounting help to ensure your compliance.

Making sure contracts are in line with local labor laws.
To discover more about hiring international employees, read our blog here.
Expatriating Chosen Employees
Here at Global Expansion, we view employee immigration as a key part of business growth. It's a chance to enable your experienced colleagues to explore lucrative opportunities overseas. That being said, employee expatriation and relocation can be a complex process.
In some cases, the regulatory landscape of another country is more of a minefield. While an employee relocating from France to Belgium might be simple, an employee relocating from the US to Singapore might be a little more complicated. However, nothing is set in stone - international relationships always change and you need to make sure you're consistently up to speed with the latest developments and compliance requirements.
For companies looking to increase their international footprint or higher education institutions looking to collaborate in overseas research, partnering with a global Professional Employer Organization (PEO) in these processes is the wisest choice.
Take, for example, an intended expatriate candidate who is taking their spouse or partner abroad. In some cases, a work permit will only be granted for the intended expat. A PEO can help plan for this outcome or even offer advice on how it can be avoided.
Furthermore, when partnering with a PEO, you can make sure that recruiting for international assignments and relocating employees is easy, benefitting from:
Ensured immigration policy compliance.

Worldwide immigration support in over 200 countries.

Immigration audits.

Help with permanent residency applications.
Some PEOs even offer real-time digital support in the form of all-in-one apps, designed to support business travel through tracking and immigration management. To explore more on the topic of employee relocation, read our blog here.
Developing a Support Plan
As we've said, international assignments, whether they be manned by an expatriate or a foreign hire can be difficult - especially if there's no support to be found. For expatriates, the transition to a new environment is a hardship and for new hires, they may find it taxing to communicate with a new management that resides in another country. Because of this, at the same time as finding the right person for the job, you need to develop a comprehensive support plan for your chosen employee.
This support plan isn't simply to satisfy the legislative requirements of the new employee, such as relocation and accommodation help - it needs to be the kind of support embodied in regular, honest and open communication. It's also cross-cultural orientation and connecting the employee with other professionals in the industry in order to create a stronger network.
Each little detail needs to be thought of, as with each addition of a specific supporting practice, your employee will find their international assignment much, much easier.
Recruiting for international assignments is a particularly important task for university projects, be it for research purposes or otherwise. If you're a university professional and you're looking for guidance on how to make the best of international recruitment or expatriation, begin by reading our guide on how universities can make use of PEO services.
PEOs: The Case for Universities
At this moment in time, universities are struggling with maintaining or capturing international work and collaboration due to the coronavirus pandemic. They're also experiencing issues with income and obstacles that hinder attracting international students to their degrees.

These are issues that an experienced global PEO can help solve and support. To discover just how universities are able to overcome the problems caused by COVID-19 and its effects on higher education, simply click this banner to download your free guide.
Related Articles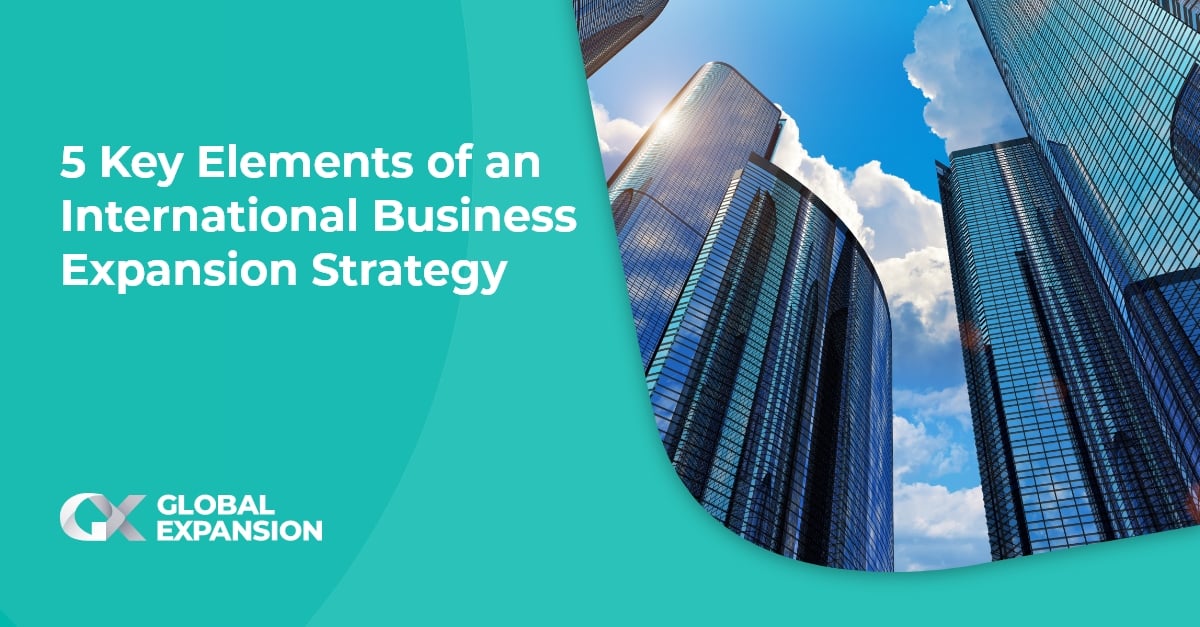 Published on November 24, 2020 , updated on August 11, 2023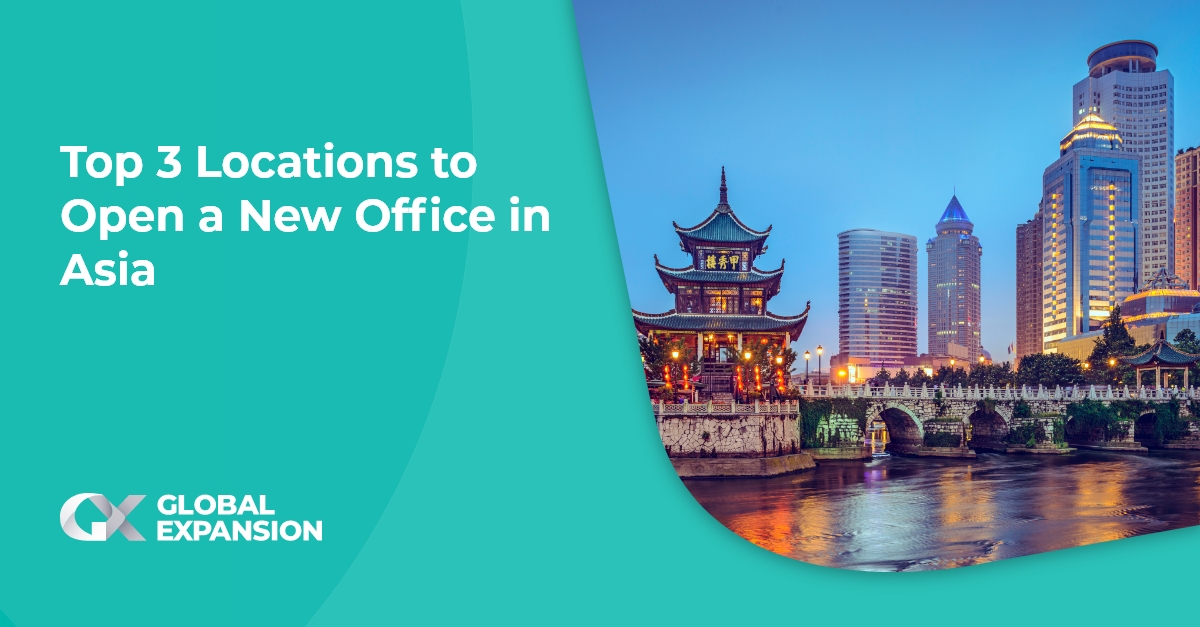 Published on November 24, 2020 , updated on August 11, 2023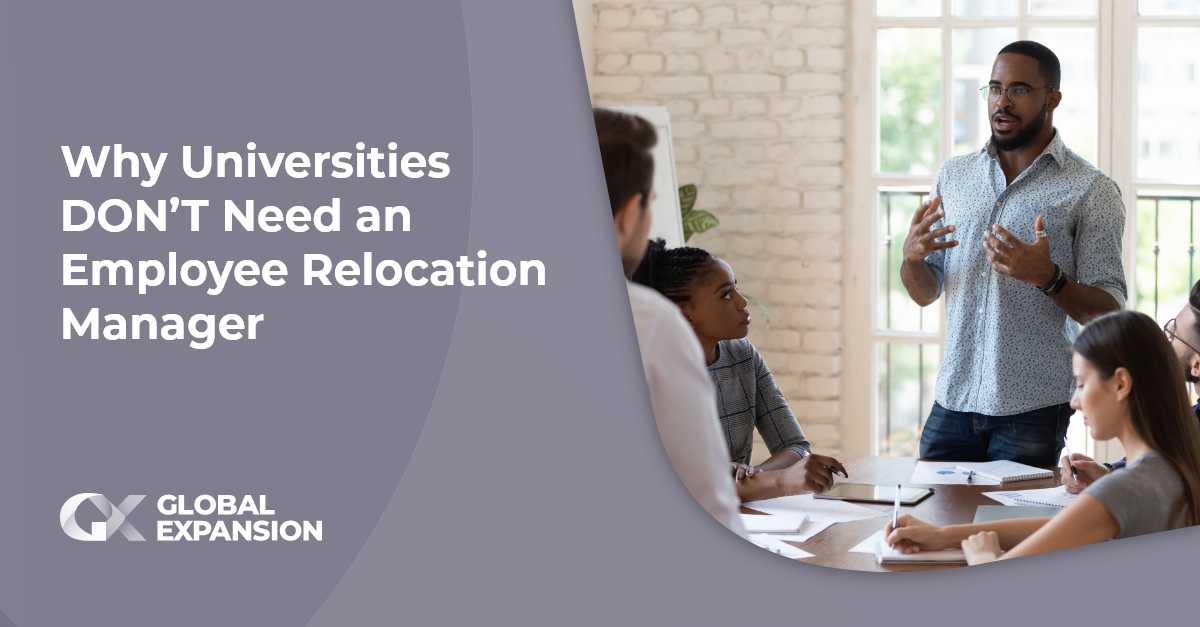 Published on November 24, 2020 , updated on August 11, 2023
Receive the latest GX blog posts and updates in your inbox.