What Are the Best European Countries for Business to Expand Into?
What Are the Best European Countries for Business to Expand Into?
Published On: October 07, 2020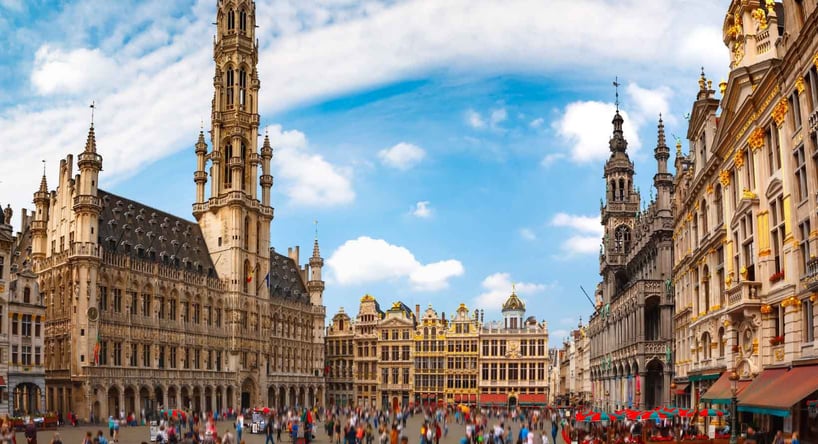 Europe, a continent of rich history and complex political structures. As well as being home to some of the world's leading economies and with access to the European Economic Area being a great boon to business, it's also a place of great talent in terms of workforce. That being said, countries in Europe should still be considered in more than just economic potential.
There's also tax and infrastructure to consider. So here are the best European countries for business expansion, plus some honorable mentions based on their specific merits and the considerations of each.
World Bank Recommendations
The following recommendations are collated from the World Bank's Doing Business Report, which explores the ease of doing business (EODB) in different countries worldwide, as well as the relevant benefits to businesses expanding into these territories. The World Bank factor in a number of considerations within their report, such as:
Legal and infrastructure benefits and barriers.

Ease of starting a business.

Economy size.
One thing to remember is that a large economy doesn't guarantee an easy set-up or expansion. Realistically, the bigger the economy, the more likely for larger and more stringent business legislation to be in place. While this legislation will be in place for protection, it can slow down growth.
The following countries rank high in the Doing Business report:
Denmark
Denmark, a socially progressive country with a strong economy, is listed as not only the best European country, but the best country in the world for cross-border trade. Not only does it have a good location in central Europe, just above Germany and France, it also has a significant amount of coastline, which is perfect for international supply chains.
For expatriated or overseas employees, the country is noted as having some of the best living standards in the world. It also ranks:
6th for insolvency resolution.

9th for paying taxes.

11th for registering properties.
Similarly, it can take only 3.5 days to register a new company in Denmark. Within the whole report, the country ranks as third best in the world for the ease of doing business, with a score of 86.64, just under New Zealand and Singapore.
Georgia
Georgia, a small country in Eastern Europe, is an upcoming popular tourist destination. But it's also become a very desirable place to expand into. Ranking 6th on the EODB list, it's a country that makes it easier for businesses to pay tax, with recourse to implement:
'Reduced profit tax rate, allowed for more tax-deductible expenses and made changes to tax depreciation rules.'

'new or significantly revised tax law or tax code.'

'Simplified tax compliance processes or decreased number of tax filings or payments'
The World Bank ranked it as the second easiest country in which to start a business and the second easiest for protecting investors. Alongside New Zealand, it has the lowest number of procedures to undertake for setting up a business.
Another great benefit to international businesses is Georgia's proximity to the Asian border, meaning it has the potential of easier intercontinental trade and future access to Asian markets.
Norway
Norway boasts the 28th largest GDP in the world, with a yearly output of just under $400 billion. What helps it stand out is its well-developed infrastructure and, like other Nordic countries, its incredibly high living standards.
The World Bank ranked Norway as the third-best country for enforcing contracts and the fifth-best for insolvency resolution. It also has one of the simplest procedures for setting up new businesses.
Its position in Europe, surrounded by coastline and other strong economies, means it's an ideal location for international expansion.
United Kingdom
The United Kingdom boasts one of the strongest economies in the world. It has a generally good working relationship with the rest of Europe, as well as the US and Australia, who share a lot of cultural similarities.
Of all G20 countries, it has the third-lowest corporate tax rate, of just 19%, making it particularly popular with larger corporations. With a strong infrastructure, one of the UK's main strengths is its talent pools. With a host of world-leading universities and a strong entrepreneurial and start-up economy, the UK has many areas of growth and talent to capitalize on.
It's a country of strong transport links, with large airports in most major cities, many seaports and rail links to mainland Europe. However, one initial issue that has yet to make its full impact is Brexit. When it was announced that the UK would be leaving the EU, the value of the pound dropped dramatically. Fortunately, it has gained ground since then, yet there are still main uncertainties for the future of the UK economy.
Brexit may present an opportunity of cheaper set-up costs and even fewer procedures as the UK tries to attract more international trade to its shores.
North Macedonia
A relative unknown when considering global economic players, North Macedonia has turned itself into a fantastic destination for international expansion. It was ranked as number ten in the world for EODB and is:
7th for protecting investors.

12th for receiving credit.

13th for dealing with construction permits.
While the country is fairly poor, with a GDP per capita of just above $6,000, this shouldn't be seen as an issue. Poorer countries usually have a faster growth rate than richer ones, owing to their untapped potential and need to 'catch up'. For example, the GDP growth rate of North Macedonia was 3.5% in 2019, whereas in comparison, the UK's was only 1.4%.
For companies who want to expand on a relatively smaller budget, North Macedonia may be the place, as it will have cheaper prices for things such as salaries, rent and utilities than more economically-developed countries.
Honorable Mentions
While the previous five may seem like the top options, Europe is actually an economic area full to the brim when it comes to expansion targets. With access to the European Single Market and with the freedom of movement provided by Schengen legislation, expanding into one European country opens up the rest of the continent.
So what other countries stand out and for what reasons?
France: France is a top consideration for tech companies, with an increasing number of investment and tech hubs created under the 'La French Tech' program.

Finland: Another country for tech companies, Finland represents a real opportunity for expanding companies. In the 2020 Global Startup Ecosystem report, Helsinki was ranked as fourth-best in the world for emerging ecosystems for new businesses. They benefit from a lot of research and development funding.

Germany: Germany has the largest economy in all of Europe, representing 4.6% of the entire global economy. It's a country with strong industrial outputs and a strong economy for growing SMEs, known as the Mittelstand. Cities such as Munich and Berlin are hotbeds of new talent, as well as being some of the most business-centric places in the world.

Sweden: A place rich in environmental prowess and undeniable beauty, Sweden is also fast structuring itself as a hub for business. The Doing Business Report named it as the sixth-best European country for new businesses, with Stockholm propagating half a dozen startup hubs.
Top Considerations
First of all, explore a country's local corporate tax laws, alongside other business-related tax you may have to pay. Due to the relative power of the general European economy, there's also a strong regulatory environment, so it's worth researching the correct obligations you'll have to work within in your chosen environment.
Similarly, Europe has some of the strongest labor laws and benefit obligations for employees. Remember to look into what you'll have to provide by law for any overseas employees.

We'd recommend working with a Global Professional Employer Organization (PEO) to discover the multiple intricacies of national and international European legislation. A PEO has the regulatory knowledge and experience for multiple global markets, helping you to remain fully compliant and successful within your expansion process.
Until you do that, explore our guide for businesses within their expansion processes. It's especially valuable for rapidly growing businesses who have never entered a new territory before, containing all the relevant information you might need.
Expansion Considerations for Rapidly Growing Businesses
From growth options to expansion considerations and everything in between, our guide is the perfect companion for any expansion process. It details the sorts of things you need to consider when planning your expansion strategy and includes some top tips for ensuring success.
To download your free copy, click the banner below.
Related Articles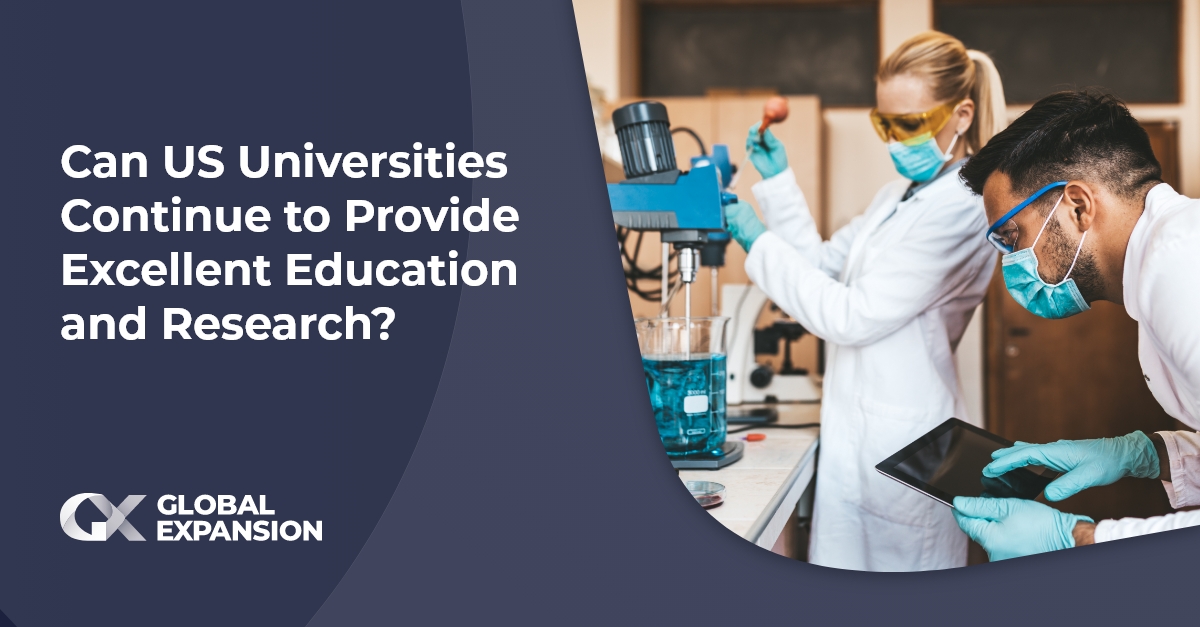 Published on October 8, 2020 , updated on September 26, 2022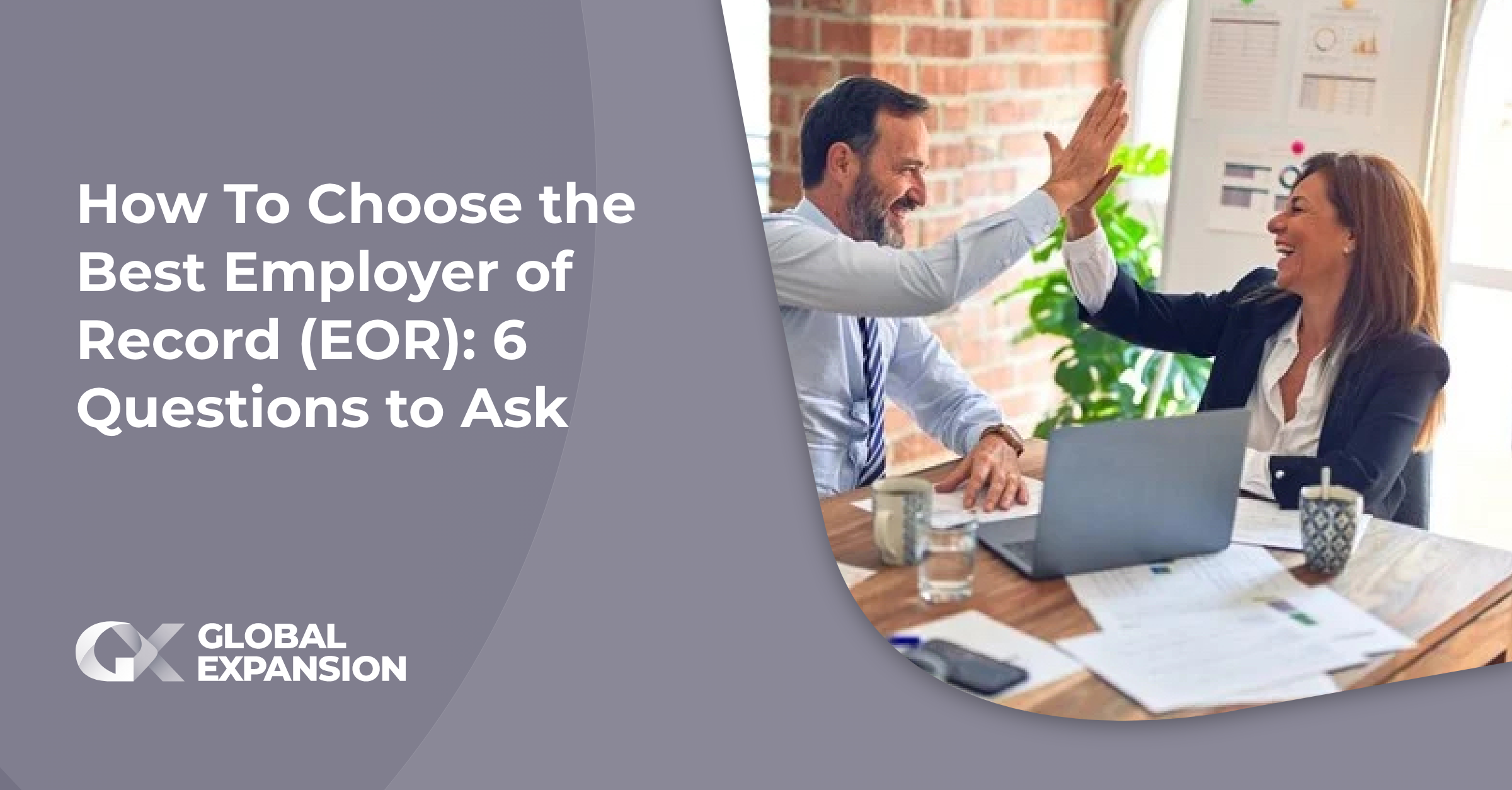 Published on October 8, 2020 , updated on September 26, 2022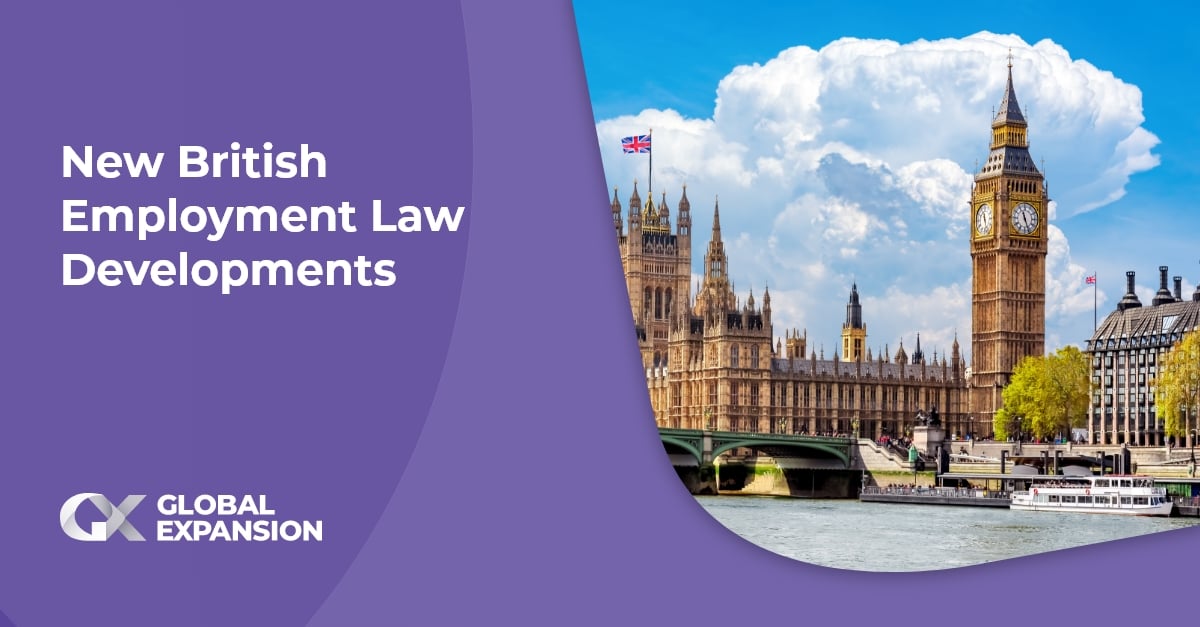 Published on October 8, 2020 , updated on September 26, 2022
Receive the latest GX blog posts and updates in your inbox.