H-1B Visa Expired or Denied: What are Your Options?
H-1B Visa Expired or Denied: What are Your Options?
Published On: January 13, 2023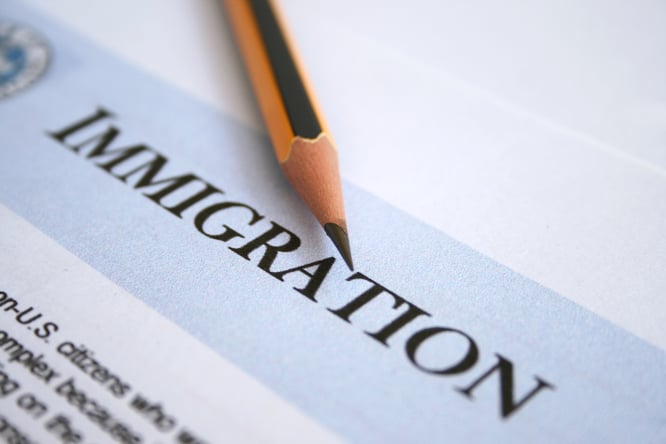 If your company wants to bring an international employee to the U.S. for a set time of employment, you'll need to request an H-1B visa through the U.S. Citizenship and Immigration Services (USCIS). These visas have a very particular set of requirements that need to be met for approval, hence why they can be denied for many reasons. Additionally, H-1B visas have a finite shelf life — initially three years, with the potential for a further three-year extension.
So, what should you do if your H-1B application is rejected or expired? In this article, we'll look at the intricacies of the H-1B visa and explore an innovative solution.
What are H-1B visas?
The H-1B visa is a non-immigrant visa for people who wish to travel to the U.S. for a temporary stay of up to three years to work in a specialty field, which means that only certain occupations are eligible. While not an exhaustive list, some examples of potentially suitable fields and professions for H-1B visas include:
Accounting
IT
Science
Medicine
Mathematics
Due to the roles considered eligible for the H-1B, the individual must have a relevant qualification or history of training and experience. At least one of the following types of evidence should accompany the application:
A bachelor's degree or higher from an accredited university or college in the U.S. — in the subject of the specialty occupation.
A degree from a foreign university that is the equivalent of a U.S. bachelor's degree or higher — in the subject of the specialty occupation.
An unrestricted state license, certification, or registration that permits them to practice the specialty occupation.
Evidence of training, education, or progressive responsible experience in the area of specialty. This should be to a level and extent considered the equivalent of at least a bachelor's degree in the specialty.
In summation, an H-1B visa application needs to be accompanied by the following:
Proof of a job offer or employment for a role that requires specialty knowledge based in the U.S.
Proof of a U.S. bachelor's degree (or international equivalent) in a field relevant to the role
Evidence from the employer demonstrating a lack of qualified applicants from the U.S.
Given the stringent parameters for eligibility, there are many reasons why an H-1B visa might get denied.
Why was your H-1B visa denied?
The annual denial rates for H-1B visas are always changing. They often fluctuate more with the election of a new president because this introduces potential shifts in immigration policy. For example, the 2017 "Buy American and Hire American" executive order saw denial rates hit an all-time high of 41%, whereas the reversal of this policy in 2022 drastically dropped denial rates to approximately 5% for 2022.
That said, there is still a range of reasons why an H-1B visa might be denied. Here are some of the most common:
Specialty occupation requirements
If the job description doesn't meet one of the USCIS's four criteria to be considered a specialty occupation, the role won't be eligible for you to hire an international employee on an H-1B visa.
Lack of appropriate qualifications
As mentioned above, the applicant's qualifications must be in a valid field and of a defined caliber for them to be eligible for an H-1B visa. Lack of evidence or suitability is grounds for a visa denial. Therefore, it's also essential to provide a full list of responsibilities and requirements for the role so they can be assessed against the applicant's credentials.
Employer-employee relationship
For an application to be successful, the USCIS requires an established relationship between the employer and employee; lack of evidence of a professional relationship, such as a contract agreement, can result in visa application rejection.
Inadmissibility
Various personal characteristics may influence the outcome of an H-1B visa application, such as a history of drug abuse, immigration law violations, or certain infections or diseases, as just a few examples.
Not responding to evidence requests or paying fees
The immigration agency will sometimes ask for a correction to an issue with an application. If you don't respond by the deadline, expect a denial. Likewise, if there is an issue with the filing fee — such as a failed or incorrect payment — this may be grounds for denial.

There is a variety of other reasons for denial, but these are the most common. While some of these issues can be resolved, it doesn't guarantee the H-1B visa.
What happens next?
If an H-1B visa has been denied and the employee is already in the U.S., they must stop working immediately until the matter is resolved. In circumstances where the employee (or potential employee) hasn't yet entered the U.S., you can attempt to appeal the decision or refile for an H-1B, assuming there was only a minor issue with the application.

Appealing a denial can take several months, or even years, depending on the application's unique circumstances and the reasons for rejection. In cases where the USCIS refuses an appeal, alternative methods of international employment may be the solution.

When an H-1B expires, the employee is no longer eligible to legally work within the U.S., risking deportation. However, employers have several alternative options. If the employee has only worked in the U.S. for three years on an H-1B visa, they can apply for an extension of up to three more years. Alternatively, they can apply for a different immigration status.
Can expired H-1B visas be renewed?
When an employee's H-1B visa expires after three years, you can apply for an extension of up to three additional years by filing a new Form I-129 and paying the filing fees. The annual H-1B quota of 85,000 doesn't apply here since the employee has worked in the U.S. for three years on an immigrant visa. This means that, even if the USCIS isn't accepting new applications, you still can apply for extensions.
It's important to note that, if you're applying for an extension, your employee can remain in the U.S. and continue working for up to 240 days while the USCIS processes the renewal application. If the application is denied, your employee will need to immediately stop working and make arrangements to exit the country.
Following an H-1B visa's expiration, your employee will need to be outside of the U.S. for at least one year before reentering the country to work on a new visa. It's during this time that employers can benefit from an alternative solution to keep international workers active — as well as increase chances for future visa applications' approval.
Finding an alternative solution
If you can't get an H-1B visa, "global parking" could be the answer to your predicament. Global parking involves sending an international employee to work through an affiliated entity or subsidiary. An Employer of Record (EOR) simplifies the global parking process by providing an established entity for employment in the country where your employee is located. Technically, the EOR would employ them, managing every aspect of their HR administration on your behalf, while the employee works for you from their international location.
To find out more about how global parking with an EOR can help you circumnavigate U.S. visa restrictions, speak with an expert in international employment at Global Expansion today.
Related Articles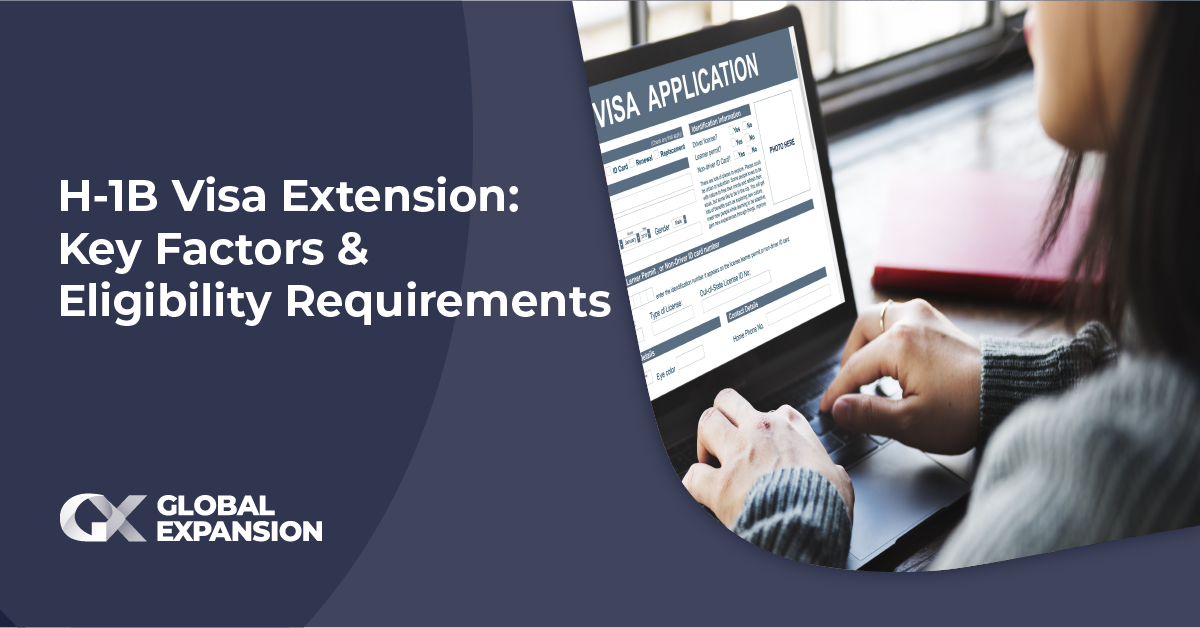 Published on January 13, 2023 , updated on August 8, 2023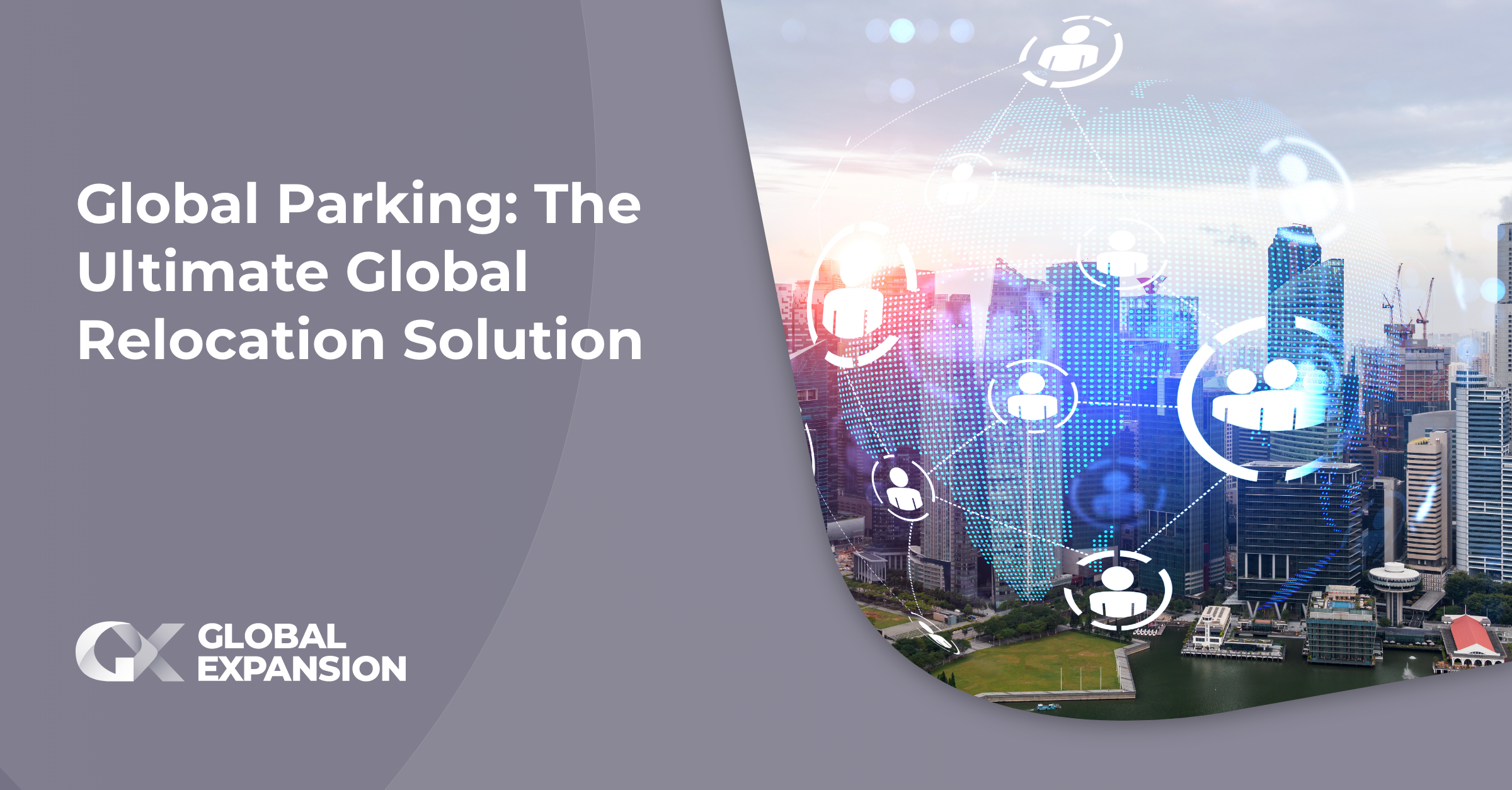 Published on January 13, 2023 , updated on August 8, 2023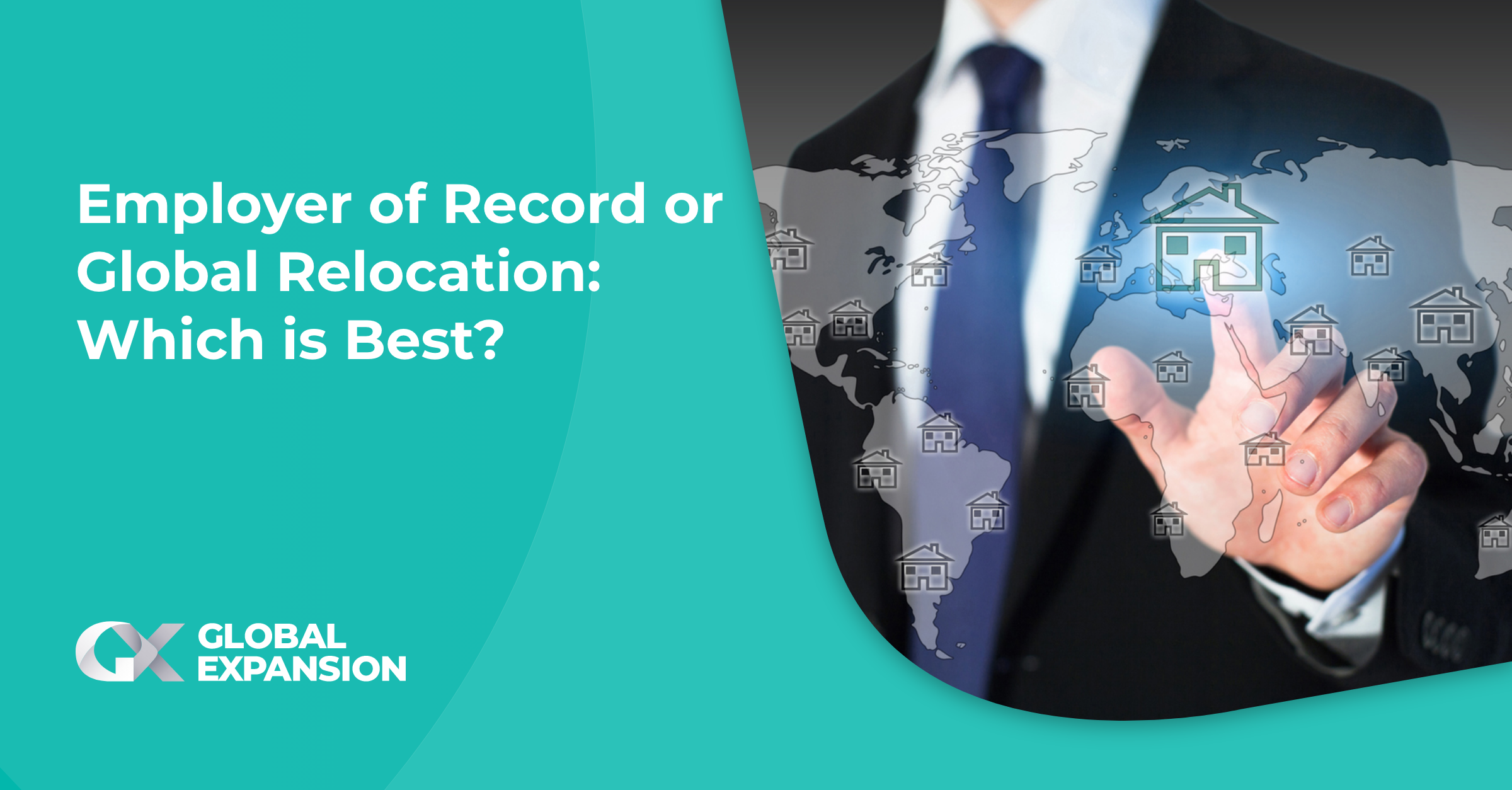 Published on January 13, 2023 , updated on August 8, 2023
Receive the latest GX blog posts and updates in your inbox.