Rethinking the Way You Hire In a Global Labor Shortage
Rethinking the Way You Hire In a Global Labor Shortage
Published On: December 12, 2021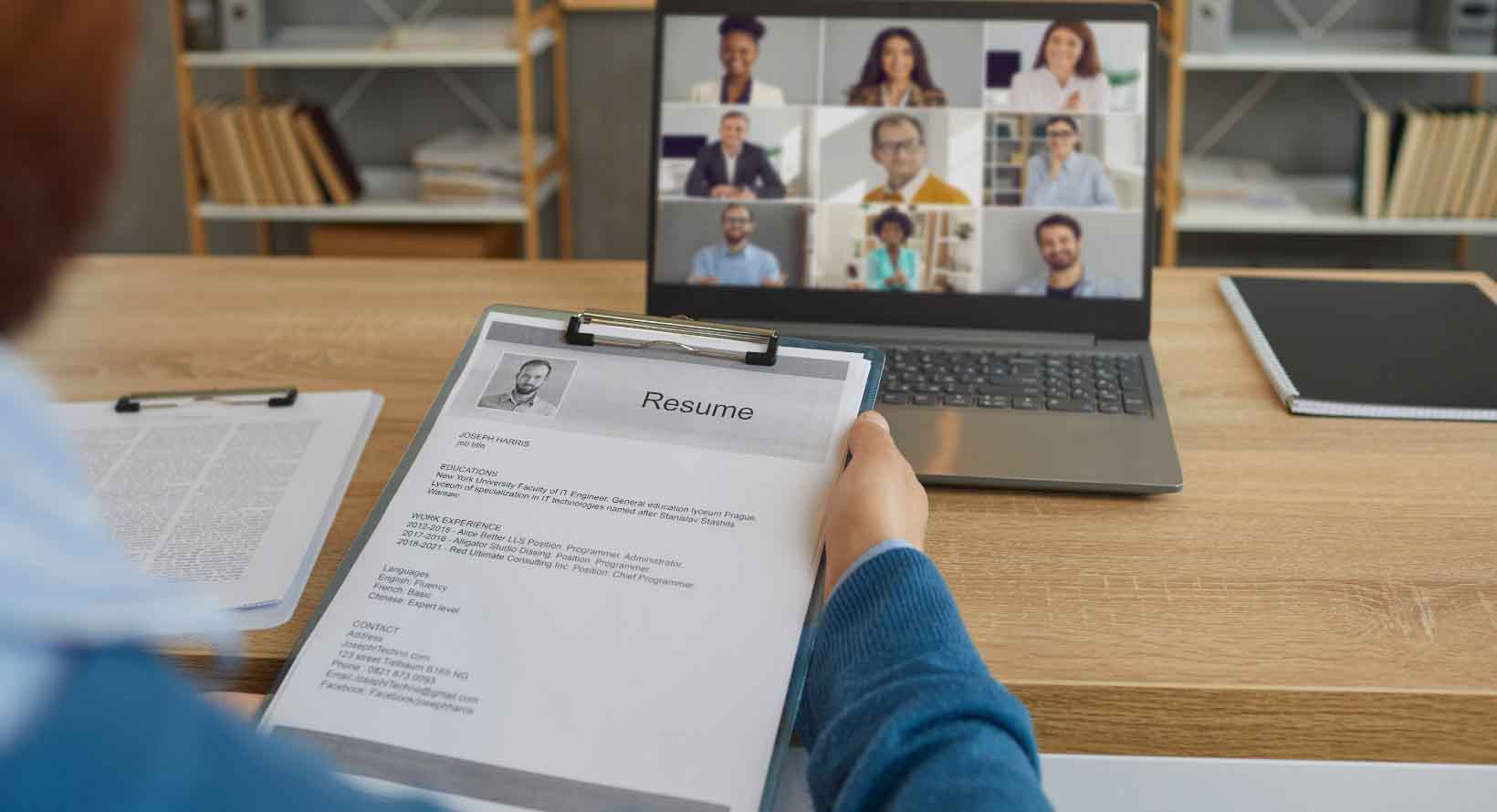 We've entered a new world of work. Employee and employer needs have changed and external factors, such as the coronavirus pandemic and digitalization, have impacted the way we hire globally. As we experience a global labor shortage, hiring teams may need to address and adapt how they find, hire and retain new talent.
In this article, we look at some of the reasons why there's currently a talent shortage and discuss how hiring teams can change to ensure they still recruit the best talent for their organization.
Why Is There a Global Labor Shortage?
Labor shortages don't come around very often. Still, after nearly two years of unprecedented events and changes, several factors have contributed to the global labor shortage.
The Coronavirus Pandemic
The first is the most obvious — the coronavirus pandemic. The pandemic changed the way the world works and how people view their careers.
As entire sectors closed down — such as hospitality, events, theatre and more — employees found new work in different industries or retrained to gain new skills, leading to skills gaps and shortages in certain areas.
People found jobs that worked better for them, their new way of living and new values, as well as relocating to different geographical areas.
Rapid Economic Expansion
The World Bank has announced that the global economy is set to grow at its fastest post-recession pace in over 80 years, but the increased demand for labor comes with increased expansion. If there isn't the supply to meet that demand, there will be a shortage, which we're currently seeing.
Economic growth is a positive. However, this may mean labor shortages are something that we should get used to. Economic expansion means there will be higher demand than the labor market can fulfil, which will result in shortages in all sectors, from manufacturing and tech to hospitality and retail.
Increased Demand
As the world has resumed to near-normal output levels, with some industries going into overdrive, the delayed demand for projects held up by the pandemic has again led to increased demand for workers, intensifying the labor shortage even further.
Due to the sheer size of the backlog created by the pandemic, working through it will consume the availability of talent in some sectors. There's no quick fix to filling the current 10.4 million job openings in the US.
Digital Transformation
However, not all these issues have arisen due to the pandemic. As the world continues to develop, particularly in the digital sphere, the demand for digital transformation talent increases.
Although this expansion existed pre-pandemic, coronavirus did accelerate the need to digitize as the world relied on technology and digital infrastructure for day-to-day tasks and communication.
In simple terms, we're digitally developing at a rate that exceeds our available talent, leading to a labor shortage. HR departments will need to work quickly and effectively to supply the needs of their business models with limited available labor resources.
What Does This Mean for You?
Although the labor shortage is intensified in some sectors, it doesn't mean to say it won't in some way affect all organizations. The key reason is that workers' attitudes have fundamentally changed.
The power has switched. People are now more selective about the jobs they take and put more consideration into finding a new role that's right for them and their needs. Companies can no longer simply offer a job, as there will be intense competition from other organizations, but instead offer an all-around positive proposition that will add value to the candidate.
Let's look at how you can change how you hire to mitigate the challenges brought about by the labor shortage, ensuring you're in a strong position when recruiting new talent.
How Can You Change the Way You Hire In Response to the Labor Shortage?
The labor shortage isn't set to end any time soon, so here are some ways you can change the way you hire during a talent shortage:
A New Location
Location is key. As coronavirus produced the need for most people to work from home, the flexibility of remote and hybrid working isn't something workers now want to give up.
Although, this isn't a situation that works just in favor of the talent. Location flexibility can benefit recruitment teams as it opens up the geographical area you can hire, essentially removing locational boundaries.
Offering flexible locations or working arrangements will automatically put you ahead of those companies who don't provide them, increasing the pool of talent you can hire from.
Greater Flexibility
Flexibility is the theme here. We've already talked about how location flexibility is one factor you can address when hiring talent, but the ideals stretch further than just location.
The pandemic gave people more time to spend on the things that were important to them and they established patterns that are here to stay.
Offering flexibility on working hours and the working week — through altering start and finish times, banking hours and working overtime — are all things candidates now consider when looking for a new role. What limits can you go to to make your organization seem as attractive as possible to prospective talent?
Not only will having greater flexibility benefit you when hiring new talent, but it'll also help keep your current employees satisfied and increase your staff retention rates. If you find good talent, make sure you keep them, especially during a global labor shortage.
Showcase Your Company and Act On It
When looking for new talent, think of it as a sales pitch for your company. Show why they should choose to work for you and what you can offer them in terms of culture, progression, growth, benefits and more.
The most important thing here is you actually have to act on it. Nobody likes empty promises and if your company doesn't embody what it says, this will ultimately lead to disappointment and poor employee retention.
Take this as an opportunity to look at internal culture, processes and ways of working. These are all essential things that matter and factor into consideration for prospective employees.
Work With Experts
If you're short on time, resources and experience, then working with a talent partner could be the route to take. Experts in their field, talent partners, such as a Global Professional Employment Organization (PEO), can help you find suitable candidates quickly and efficiently. They can also help you in other areas, such as payroll and legalities.
Here at Global Expansion, our Global Talent Acquisition service will help you find the best talent, wherever you are and wherever you want to expand.
Experiential Hiring
In most aspects of life, experience matters and the same applies to the hiring process. 48% of candidates who have had a negative experience would actively discourage others from applying, while 38% of candidates who have had a negative experience are less likely to buy from or use that company's services or products.
Experiential hiring takes fundamental principles from experiential marketing. If you engage the candidate in a positive experience, they're more likely to pick your organization as a place to work.
Incentivize
Incentives are what most people look for when they're comparing new roles or finding a new place to work. Offering a competitive salary (and showing what it actually is), a complete benefits package, wellbeing initiatives, bonuses, positive culture and more are all ways you can incentivize a candidate to choose you.
In addition to this, offering referral schemes to current employees may be a route to explore. If you already have good workers who are experts in their field and you can trust them, the chances are that they know similar talented people in the same sector and could help you with your hiring process.
The Hiring Process Has Changed
Over time and due to numerous factors, the hiring process has changed. The shortage of talent available, increasing skills gaps in some industries and a greater focus on employee benefits has led to pressure on HR departments when looking to hire.
As the power has switched in favour of the candidate, companies must adapt their approach and offerings to ensure that they stay ahead of the competition when it comes to acquiring new talent.
What HR professionals would love is something to ease the burden when hiring remote workers and a platform to support a global remote working strategy. That's where GXOne can help.
Learn More About GXOne and How It Will Support Your Global Remote Working Strategy
GXOne is the software that can help you change the way you work. Trusted by 54% of the global market, GXOne can help you cover the entire employee lifecycle, even when working remotely.
To ensure you don't miss out, find out more about GXOne and how it can help you by clicking the button below.
Receive the latest GX blog posts and updates in your inbox.