7 Considerations For Any Business' Rapid Growth Strategy
7 Considerations For Any Business' Rapid Growth Strategy
Published On: April 15, 2020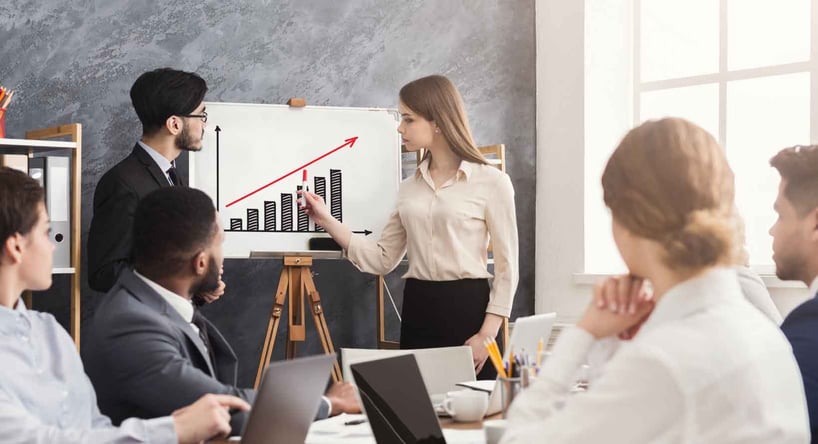 A rapid growth strategy is a difficult thing to get right, especially for companies who lack experience, budget or time to get things started. However, there are a number of initial considerations an organisation can take to ensure their growth strategy runs smoother upon full implementation.
So what kind of considerations should you focus on?
1. Determine Your Perfect Customer
It may seem an obvious question, but who is your audience? This is especially important for companies looking to expand into a new territory, whose markets may respond to different methods. Doing this initial research on your target customers is crucial to any successful rapid growth strategy.
2. Which KPIs Will You Be Targeting?
For any growth to be attained, it needs to be represented and analyzed through a number of key performance indicators (KPIs). Without these important figures which enable you to track and report on your progress, any visibility throughout an expansion will be impossible to find.
You need to identify the key indicators that will determine whether your rapid growth strategy is working or not. These indicators will also allow you to create iterative testing processes so that you're able to fine-tune your strategy as time progresses.
KPIs help you create a more personalized growth strategy through analyzing key data. You can better understand not only the nuances in your customer base, but also business itself. This all leads to a more natural growth trajectory.
3. What is Your Value Proposition?
Long-term growth needs a key differentiation factor that separates your businesses from the rest of the market. This reason is what gives you the impetus for driving growth and also the USP that will hopefully bring customers in.
What is it that makes your organization different? What is it that makes you worth doing business with? What can you provide that other businesses can't? You need to determine what your value is or alternatively, what realm your 'authority' lies in. For example, if you're an IT company, how does your experience creating innovative IT solutions set you apart?
You can also think about your value proposition in relation to your target audience - if they're looking for something in particular, how can you factor that into your sales pitch?
4. Research the Competition
If another organization is truly providing you with healthy competition, why is that? What are they doing that is providing pushback to your efforts? This is an opportune moment for learning.
Can you look at similar businesses that are growing in unique ways? You should be exploring the alternate services they're offering and the different choices they've made. Don't be afraid to reach out to different specialists and ask for their advice or even just a little background information.

It's wise to track all the ways in which you and your direct competitors are similar and also why you're different.
5. Find the Balance Between Focusing on Your Strengths and Reinforcing Your Weaknesses
Any rapid growth strategy should be seen as an iterative process - where you're constantly collating data and feedback so that you can alter any processes as needed. But it has to be a balance.

Reinforcing your weak points for an overall stronger approach is crucial, but that doesn't mean you shouldn't also focus on your strengths. Your strengths, rather than the areas you've improved, are what drive you forward. The focus on either strengths or weaknesses should be finely balanced, with the adequate sharing of resources to represent that.
Any rapid growth strategy needs to be adapted to cater for this balance. It also means that you can avoid the traps of an ill-defined, one-size-fits-all strategy.
6. Identify New Sources of Revenue
Expansion into new territory comes with different wants and needs from a local market. This is a good opportunity to do some research and see what kind of products or services you could look into including within your offerings.
Determining the potential for new revenue streams is a good idea for any growing company, because growth needs fresh ideas and opportunities. However, you must evaluate if these new offerings will be sustainable over a long period of time. Expanding your services/products should never be something done on a whim.
7. Make Sure You're Compliant
Failing to comply with any business legislation is one of the most common problems for rapid growth strategies. Compliance can cover everything from tax, written contracts with new employees and assignment of intellectual property (IP) to privacy and modern slavery policies.

Business regulations are specific to each location, so you need to ensure you've done your research when it comes to expanding your business. Expansion also comes with new hires, with each employee needing the relevant backgrounds checks.
This is a big consideration and an even bigger research task. But by taking the time to get to grips with any and all compliance legislation or practice, you'll have a much more secure framework to begin with.
Compliance can be a massive ask. Especially if you're not aware of the intricacies of the country or market you're expanding into. At this stage it's important to consider working with a Global Professional Employment Organization (PEO) who has the expertise when it comes to expansion and the required compliance that comes with that process.
However, if you're looking for more information on how you can make your rapid growth strategy more effective through working with a PEO, you can download our helpful resource.
Ensure The Success of Your Growth Strategy With a PEO
In this resource, you'll discover the reasons why any rapid growth strategy is supported by the work of a PEO. From language support to retaining business legislation compliance, PEOs help get your staff onboarded and set up within a new market quickly and efficiently.
Click the link below for more information.
Related Articles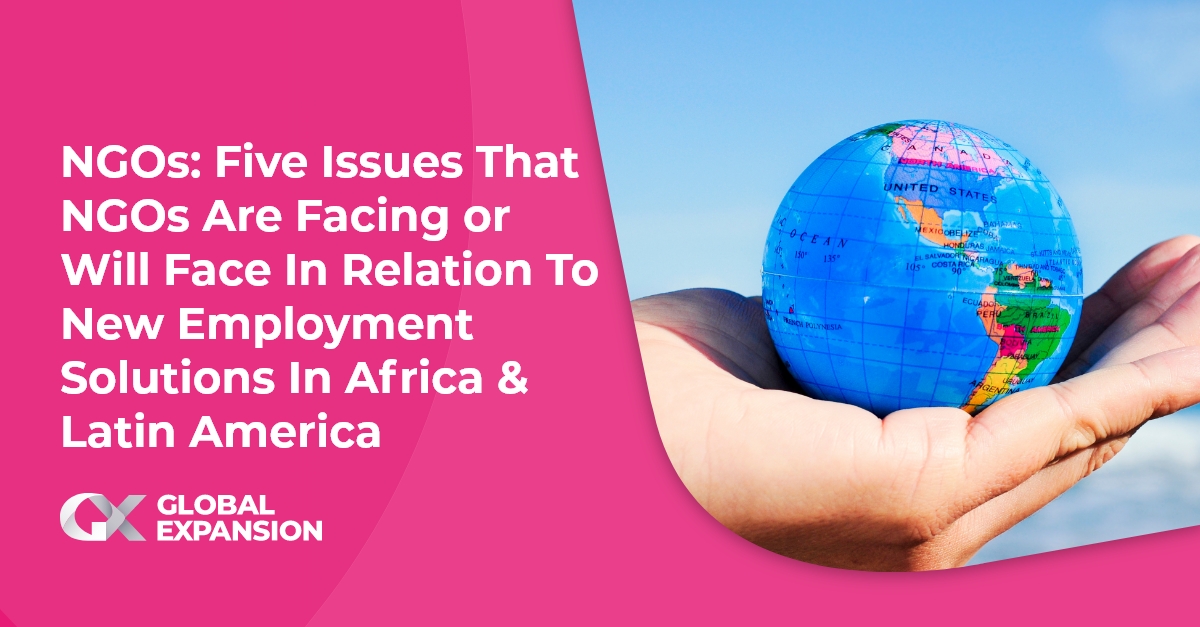 Published on April 16, 2020 , updated on November 14, 2022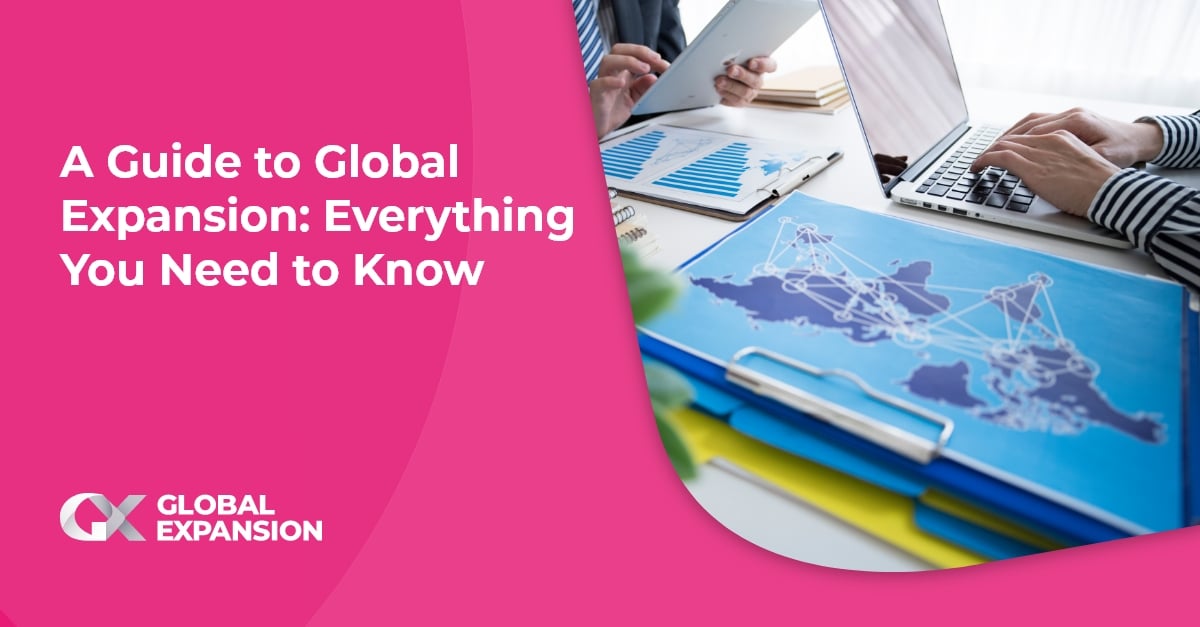 Published on April 16, 2020 , updated on November 14, 2022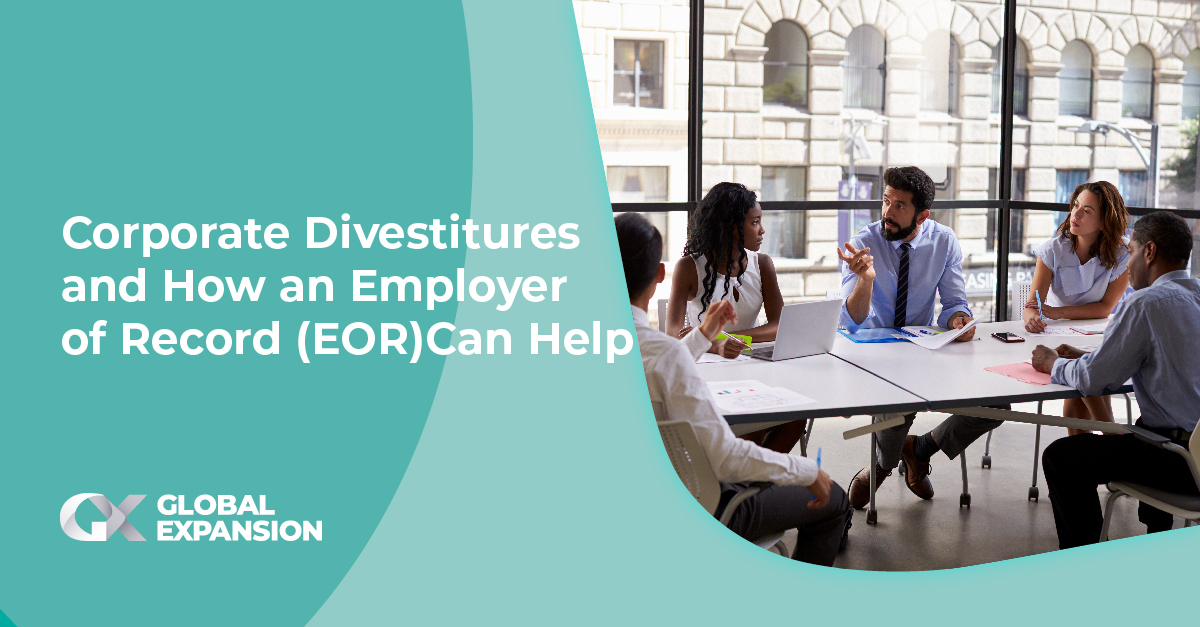 Published on April 16, 2020 , updated on November 14, 2022
Receive the latest GX blog posts and updates in your inbox.