How to Mitigate Global Risk and Compliance for Businesses
How to Mitigate Global Risk and Compliance for Businesses
Published On: July 29, 2020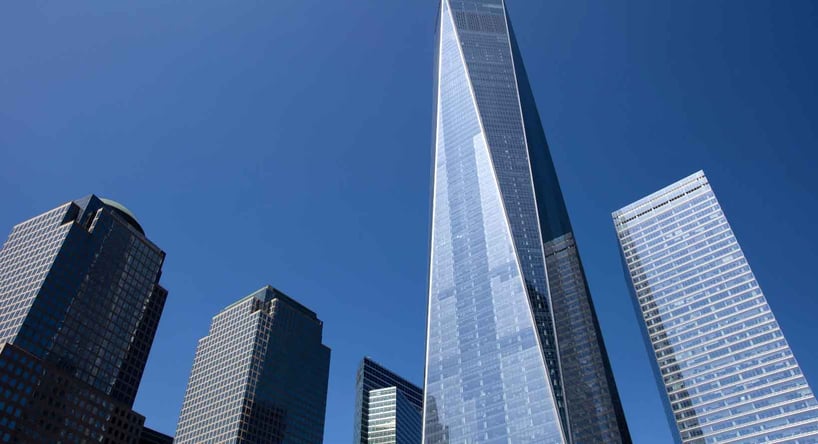 There are four key considerations in any international expansion process and they cover finance, time, employment and compliance. These can be rabbit holes, where the complexity and jargon surrounding financial regulation or employment law can seem never ending.
However, with the right research, you'll be well on your way to entering new markets while mitigating global risk and compliance issues. We've covered these four crucial considerations below.
Financial Regulations and Financial Ability
Any international expansion process needs a budget. Before any expansion is implemented, an organization needs to determine their budget or suffer the problems that come with overspending.
Organizations need to plan for eventualities such as currency fluctuations. How do you plan to function if the value of the host currency drops significantly? These considerations are important for sustained business presence.
You must also determine the relative costs of expansion before committing to anything in writing. For example, these costs can be made up of:
Vehicle, transport or travel costs.
Rent.
Staff recruitment and training.
Researching and scouting overseas markets.
Any hardware or software that needs to be locally sourced.
Networking-related costs.
Translation services.
International supply chain.
General costs, such as salaries and utilities.
Businesses also need to account for practices like the awareness of corporate regulations, tax compliance and sales reporting. Expansion is not simply predicated on how financially ready you are to expand - it's how compliant you can be in the process.
Now, as we've mentioned, compliance and the relevant legislation can be confusing. Especially for those not well-versed in legal language (which can be needlessly complex). In these cases, it's best to work with a Professional Employer Organization (PEO), a partner who exists specifically to help companies through their expansion processes.
PEOs have a large amount of regulatory knowledge that isn't confined to one country. Some PEOs have expansion expertise in more than 100 locations globally.
Time to Market
While not specifically related to global risk and compliance, time to market is still an important consideration. Essentially, all expansion processes need a timescale.
Timescales provide a scalable framework within which you can operate and iterate. It needs to be feasible, as well as consistent, structured and motivating for yourself and your colleagues. It should include key dates you can work within, but also offer room for maneuverability in case any obstacles arise.
The timescale should also align with your existing business processes, objectives and initiatives so that your workforce isn't stretched too thin or focusing on the wrong thing at the wrong time.
The phrase, Time to Market (TTM), essentially means the amount of time it takes from the conception of a product to its market availability. This is a little more complicated and subject to longer TTM when you're expanding internationally. While your product or service might already be available, it may need tweaking or to be marketed differently in new territories.
Your timescale needs to consider TTM as there are opportune windows for releasing products abroad. If you miss that window, the market niche could be taken over by a competitor or socioeconomic conditions could change.
Effectively, you need to plan how TTM and your timescale mesh together and stick to the deadlines of both as much as possible.
Employment
Global risk and compliance will include ensuring a safe and secure process for hiring, onboarding and the setting up of payroll, benefits and any other obligations you may owe your new employee.
Hiring and onboarding can be difficult, especially when managed from another country. You need to consider how you're going to train an employee, how to set up their contracts and payments and also how you're going to teach them the values of your company. Plus, you also need to make it clear about the objectives you're pursuing.
Similarly, the employment process needs to include background screening. Like any employee in your home country, you want to make sure you're interviewing and then hiring the top talent. With better talent and an effective onboarding process, you can rest a little easier knowing your employees will better practice compliance within a business setting.
These are intense and can eat into time spent on other projects, such as preparing yourself for tax compliance or marketing your services within the new territory. Make the effort to balance the time between these.
Similarly, PEOs offer distinct advantages when it comes to employment, offering hiring and onboarding services that will be completely compliant with the host country's specific employee legislation.
Compliance
Compliance means rules. It means regulations and laws. Legislation that can go one hundred pages deep on one topic. For any business, it can be a real nightmare.
For example, tax obligations and rates change from country to country. That's just one part of global compliance you need to account for.
In many cases, payroll taxes or social security contributions are deducted at source. Similarly, sales tax will need to be added within each transaction. For more information on tax compliance globally, you can consult the TMF Group's Global Business Complexity Index 2019, which ranks the complexity of accounting and tax compliance across the globe.
In some cases, you can work with external partners who have expertise in in-country compliance management, which we speak about here. In that blog, we explained in-country compliance management as:
The management of compliance from local entities in foreign countries, meaning you may have to implement cross-border management and communication to ensure it's done properly. It depends if you want this process to be centrally managed or not.
For example, consider you've expatriated employees to another country. Foreign nationals in any country require visas to work. What happens if, in the future, the visa regulations change without you realizing? You could be met with a large fine.
In-country compliance requires you to keep track of these changes. However, through partnering with a PEO you'll be able to remain compliant consistently, as their expert knowledge of global compliance regulation keeps you from any legislative issues arising in the future.
While all this information is important and relevant, we haven't begun to scratch the surface of expansion considerations. To help you prepare further, we've created a guide for businesses looking to expand.
Expansion Considerations for Rapidly Growing Businesses
Inside our guide, you'll find information on growth options and their benefits, the differences between national and international expansion and the advantages of working with a PEO. We also cover the areas of risk and what you can do to mitigate any potential drawbacks as you grow your business beyond your national borders.
Related Articles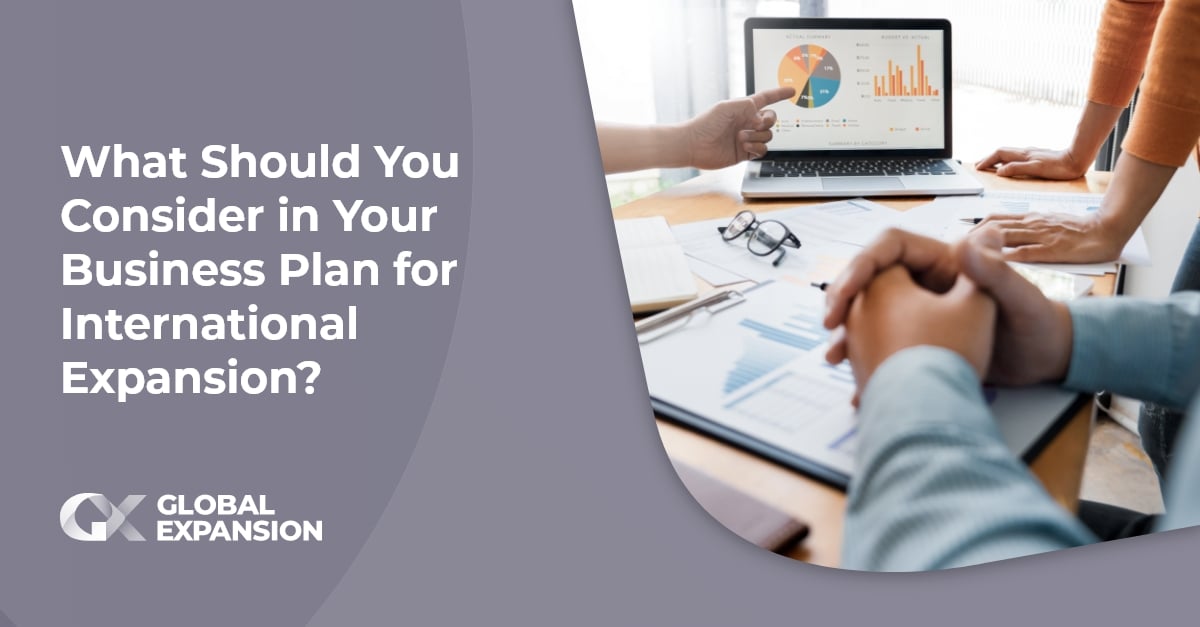 Published on July 30, 2020 , updated on September 26, 2022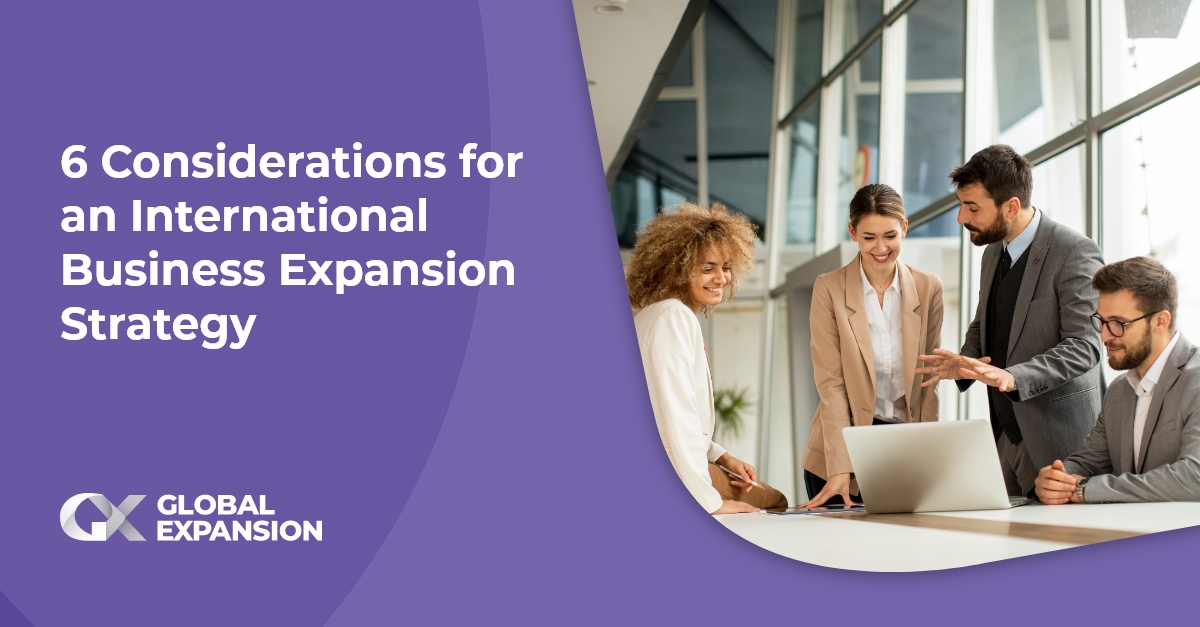 Published on July 30, 2020 , updated on September 26, 2022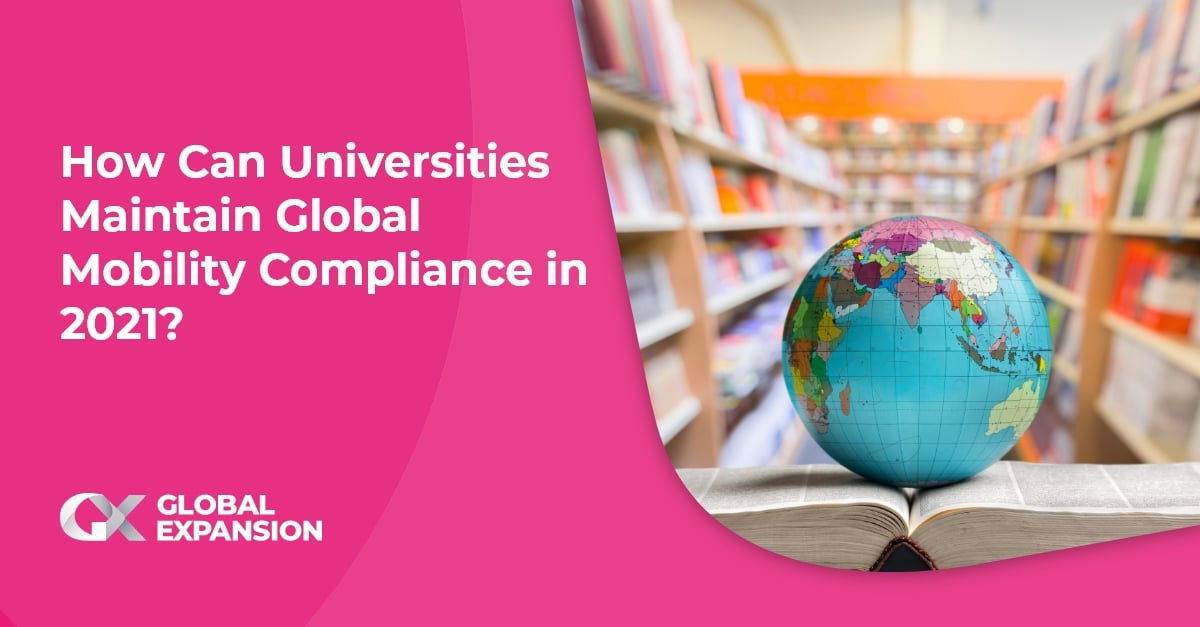 Published on July 30, 2020 , updated on September 26, 2022
Receive the latest GX blog posts and updates in your inbox.